We're extending our Building Specials!
Due to overwhelming demand and success, we wanted to allow more people to take advantage of the special pricing we're offering. We're excited to be able to extend our building specials until January 1st.
Fill out the form. Pick from 3 sizes:
80' x 112' x 16'
60' x 120' x 16'
48' x 80' x 16'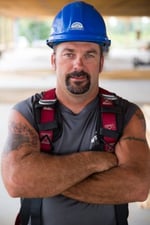 Less is More
Regardless of size, complexity or aesthetics, you will always get the best of FBi Buildings. While every project is built with top of the line materials and we offer all the features your heart can desire, that's not really why you should build with FBi Buildings. What makes us unique is our unparalleled Crew Power, attentive expert consultants, detailed design & engineering team and finally, our commitment to structural integrity. Every one of our customers get to take advantage of those benefits.
You can look at these building specials as a foundation; a place to start. You're getting the best of FBi Buildings for less, but you can always add more! Feel free to add any of the special features you've always wanted.


Build Your Legacy
Your legacy goes beyond buildings and even beyond your operation. It comes back to your values and what kind of person you are. Our customers have confidence in our buildings' structural integrity, high quality materials, and incomparable crew power, but at the end of the day, it comes back to our shared values. FBi Buildings doesn't just build buildings, we build better lives; for our customers, employees, and communities. We value the same things our customers value, honesty, integrity, hard work, family, and more. After all, our legacy is your legacy.


Download the Harvest Building Specials now.
Offers expire January 1st, 2018!
There's still time to take advantage of the 50% bonus depreciation offered on assets purchased through 2017. Time is running out, call us today to get your project in the books in 2017.