Building Construction | Building Tips | Structural Integrity | Cost | Building Design
How to Save Money When Determining Your Pole Barn Size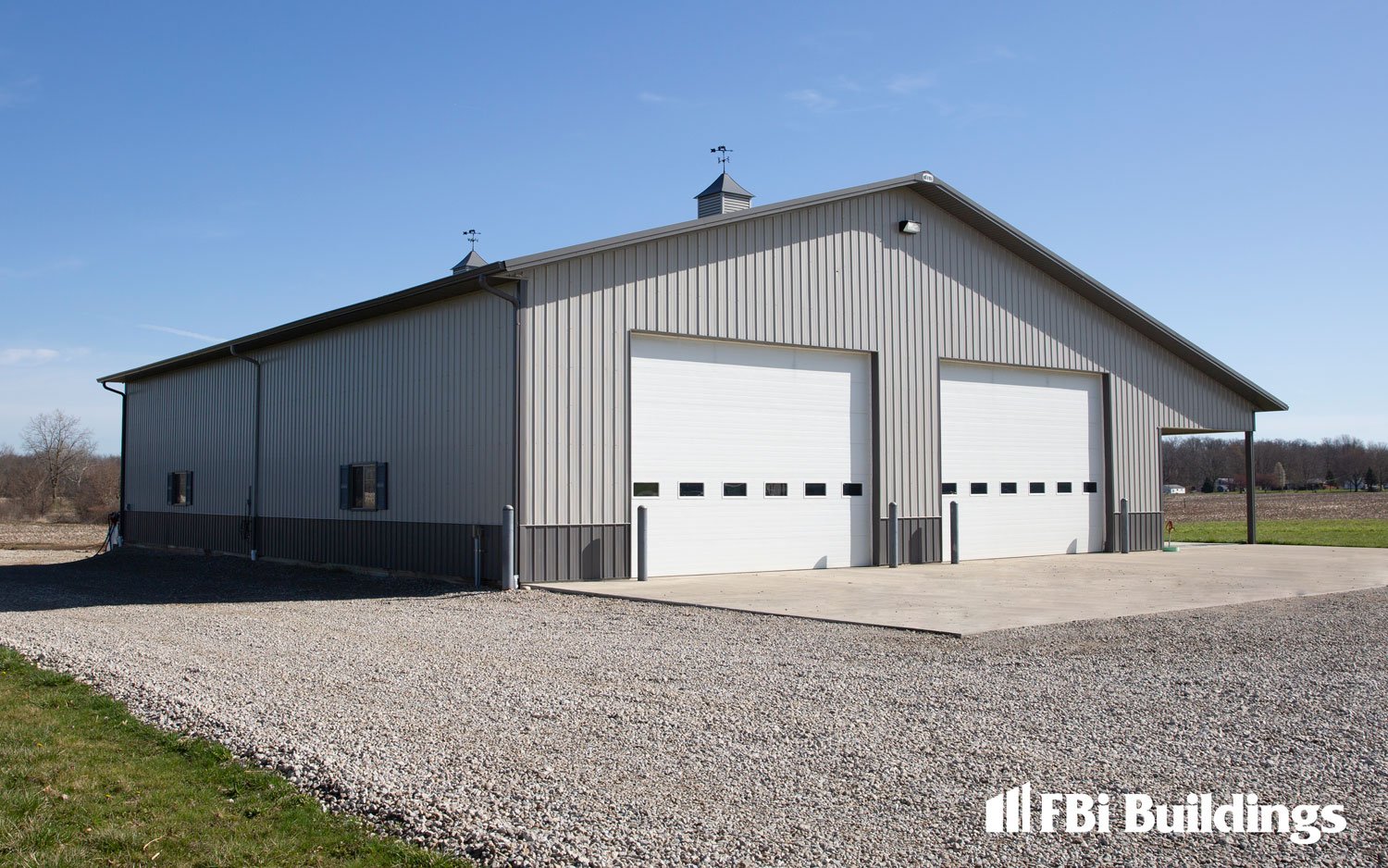 Subscribe
Julie graduated from Purdue University with a Bachelor of Arts in Visual Communications Design. From a young age Julie has always had an interest in art that later turned into career in brand development for various companies throughout the Northwest Indiana area. Julie joined the FBi marketing team in 2021 as a Marketing Content Creator. You might get a phone call from her to schedule a visit to your FBi building so she can take pictures for our website or you might get a brochure she design from one our FBi sales reps. One way or another Julie loves to help the marketing team in any way she can. In her free time, Julie enjoys walking her dog and spending time with friends and family.
The phrase "cost-effective" could mean something different to many people. Some people may be looking to spend the least amount of money possible. But, at the same time, others are looking to get the best bang for their buck.
Editors Note: These recommendations apply to most applications but not all. Building code requirements, snow load estimations, and more will impact the design of your building and, ultimately, the cost. Please be mindful that all buildings are different, and pricing is subject to change.
Many contributing factors affect your pole barn cost, and there isn't a one-size-fits-all solution.
For example, you could have a 30' x 40' post-frame building that rounds up to $50 a square foot, a total cost of $60,000. Or you could have an 80' x 120' pole building at $17 a square foot, which means a total investment of $163,200.
The key detail is your cost per square foot, and we will review ways to keep that number down.
In this article, we will cover:

Width, length, and height recommendations

Building details that decrease cost

Expected costs, no matter your pole barn size
1. Width, Length, and Height Recommendations
If you have flexibility on your building size and you want to know the tips to keep your cost down, I suggest you keep reading:
Width: The width of your building impacts the cost of your trusses and columns.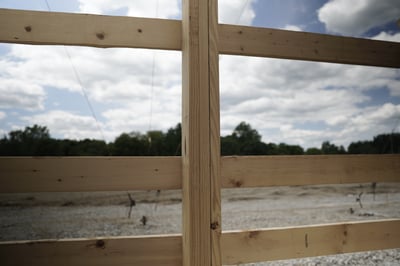 If your building is over 80' wide, you must upgrade your truss to a double-ply. However, the double-ply truss requires more material and labor, costing you more.
How does this affect the columns? A single-ply truss connects to a 3-ply column (shown on the right, top image), and a double-ply truss connects to a 4ply column (shown on the right, bottom image). A 4ply column will require more material and labor, and again, a higher cost to you.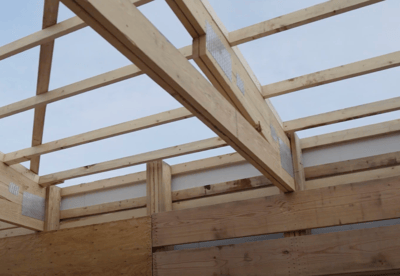 Therefore, if your building needs double-ply trusses and 4-ply columns, you're potentially looking at a price increase of $1 to $3 per square foot.


Note! Design criteria, potential snow load, and code requirements are also determining factors. So remember that you might need a double-ply truss, even if your pole barn is less than 80' wide.

Length: You can go as long as possible with minimal cost impact. However, we recommend leaning more toward a square shape for your building instead of a rectangle… let us explain.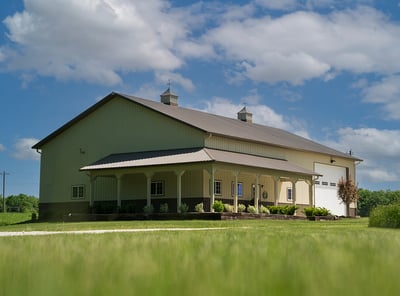 The longer your side wall is compared to your end wall, the more the structural engineers will have to take into account. For example, when your side wall is taking on a lot of wind, your end walls will have to be engineered to ensure the building is stable.
Once double the length vs. width, the end walls must be reinforced with structural upgrades for a stable and sound building. For example, a 60' x 80' pole barn is naturally strong and stable, while a 60' x 160' post-frame building will require shear walls to ensure it's stable.
To put it into a cost perspective...You have two buildings with the same square footage, a 60' x 100' and a 48' x 125'. Both buildings are 6,000 square feet. However, the 48' x 125' building will cost more because the 48' end walls need to be reinforced to accommodate the 125' side walls.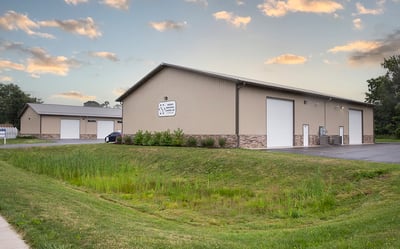 Height: To avoid extra cost, it's recommended that you keep your building height 16' or less. Here's why…
When a building is 16' high or less, FBi will use three 2" x 6" boards to create the column. However, if your building is taller than 16', we will need to incorporate four 2" x 8" boards into the column, so that your building is strong enough to withstand building loads and wind pressure. Please refer to the column photos shown above in the width section.
Make a better-informed buying decision and download our
FREE "Structural Integrity in Post-Frame Construction" e-book.
2.

Details That Can Decrease Your Pole Barn Cost
Now the size of your building isn't the only thing to keep in mind when trying to keep your cost down. Here are a few simple suggestions that can significantly decrease the cost of your building overall.
This video goes into more detail and discusses tips for saving money on your post-frame project.


For more ideas on building details that decrease costs, check out
the article 6 Cost-Effective Ways to Build a Pole Barn.
3. Cost Added to Every Building
Every construction project will need the basics: crew, equipment, and materials. And each of those basics comes with its own cost.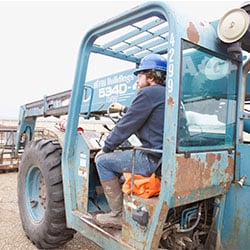 Crew: You're going to need manpower to construct the building. Our crews are trained to work efficiently and perform work in all weather conditions unless there is lightning. Typically, the cost is usually the same from job site to job site; the only major factor is the project timeline.
Construction projects that take longer to build (usually longer than 2 weeks) will require FBi to use more than one crew. Multiple crews are added on longer jobs to ensure that the customer's completion date is met.
Equipment: In order for our crews to do their job, they will need equipment. Bringing equipment to the job site via semi-truck is an occurrence at any building, big or small. This is usually accomplished in one truckload, sometimes two loads, if the building requires a QLYFT system.
Materials: No matter the size, there is going to be two truckloads of materials brought to the job site. Sometimes a third load is necessary if it's a larger building. That third load will come at an extra small fee.
So right off the bat, you need to know that bringing crew, equipment, and materials to your building's location will come at a cost. And that cost will be relatively the same no matter the building size.
That said, the smaller your building is, the higher the price per square foot. Therefore, larger buildings come with a lower price per square foot. So when you think "cost-effective," are you trying to save money? Or are you trying to get the best bang for your buck? Deciding which way to go will depend on what your goals are.
What Size Are You Thinking for Your Pole Barn?
Now that you've learned about the size recommendations to keep your post-frame building costs down, what size do you have in mind? Remember to use these recommendations as guidelines, not an absolute rule. Every project is different, and our sales team is here to help you make a decision that fits your goals and maximize your budget.