Building Tips | Residential Buildings | Structural Integrity | Comparisons | Energy Efficiency | Repairs & Renovations | Building Design
Metal Roofing vs Shingles: Which One is Right for You?

Subscribe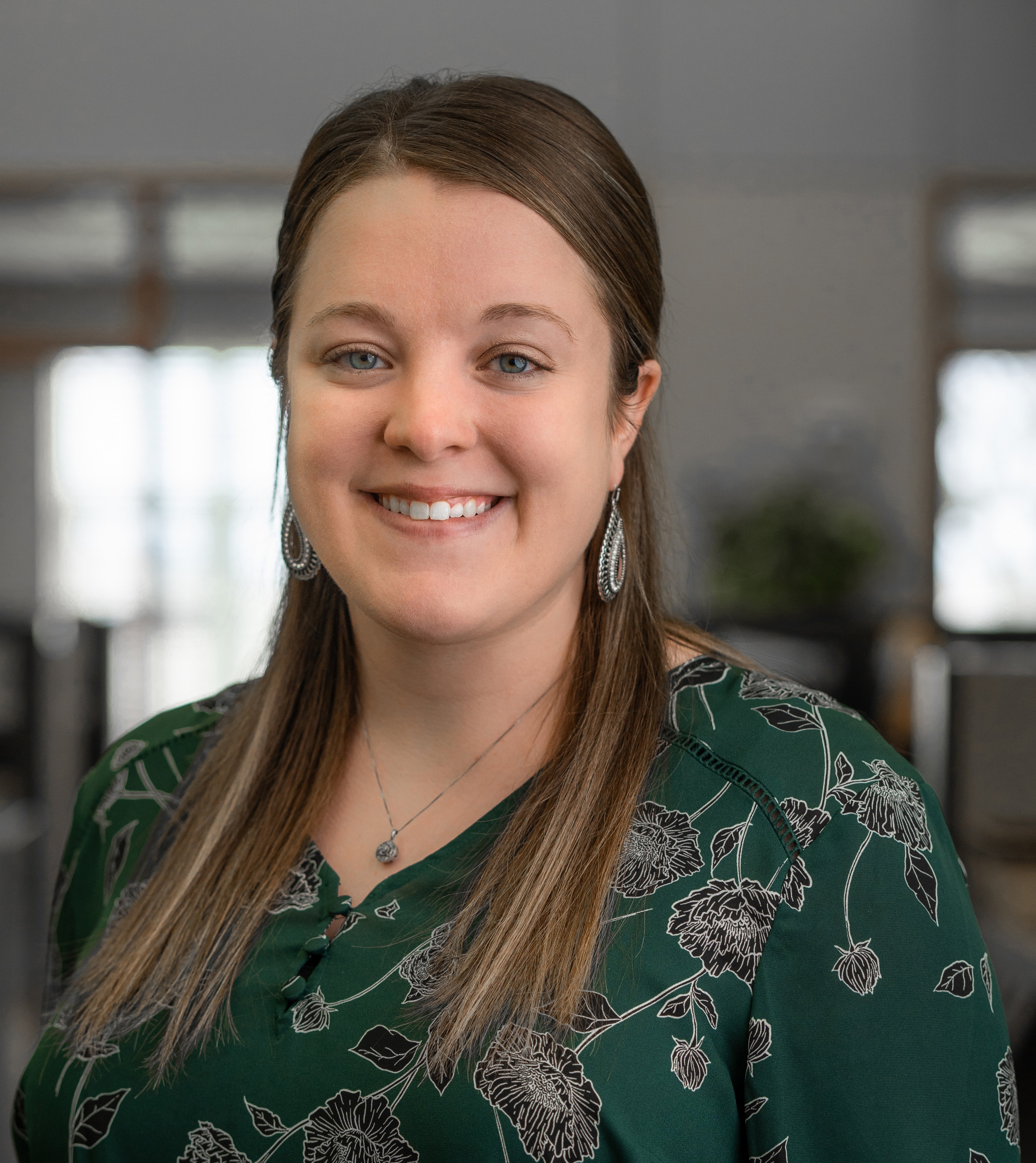 Cori grew up on her family's small grain and livestock operation in Northwest Indiana. In 2018, she graduated Summa Cum Laude with a Bachelor's degree in Business Administration/Marketing from Marian University Indianapolis. Having shown beef cattle for 12 years at the county, state, and national level, Cori chose to pursue a career in the agriculture field. Today, she serves as the Marketing Content Creator on the FBi team. In her free time, Cori enjoys spending time with family and friends, watching sports, listening to music, and traveling.
Your house needs a new roof, and like other building materials, the options can be abundant.
Asphalt shingles. Clay. Concrete. Metal. Slate. Wood Shakes.
While it's nice to know that there are multiple roofing materials available, it can be overwhelming (and time-consuming) to research the pros and cons of each one.
Since FBi Buildings offers metal roofs on residential homes, we went ahead and did the heavy lifting for you.
This article compares two of the most popular types of roofing materials in residential construction – asphalt shingles and metal.
A little insight may help you consider (or select) a different option rather than replacing the current roof with the same material.
Let's get down to business, shall we?
What are the Advantages of Metal Roofing?
Now, you're probably asking yourself, "Isn't metal roofing made for pole barns?" True, this material is typically used in post frame construction, but it's also an excellent choice for your residential dwelling.
Metal roofing has been widely used in the Midwest because of its advantages over asphalt shingles. Some of these pros include:
1) Lightweight Roofing Material
Perhaps the most important benefit of metal roofing is its lightness. For one, it's easier for carpenters to transport and install.
Plus, metal doesn't place unnecessary stress on a building. Structural integrity is the most crucial factor to consider when re-roofing your house. As the structure ages, a roof with less weight will help prevent structural movement and damage.
2) Longevity is Key
One of the biggest differences between asphalt shingles and metal roofing is its useful life cycle. Steel is extremely durable and can last 30 to 50 years with a warranty. It can handle a decent amount of wear and tear, but we'll cover more on performance in a bit.
Whereas, traditional roof shingles have a life expectancy of 12 to 20 years. That's a significant decrease in longevity! Having to re-shingle your house every 12 or so years can be costly, and quite frankly, a nuisance.
3) Increased Energy Savings (and Environmentally-Friendly)
Did you know that metal is one of the most energy-efficient roofing materials on the market? It reflects heat in higher temperatures and retains heat in lower temperatures compared to asphalt shingles. According to the Metal Roofing Alliance, you can save up to 40 percent in energy costs.
Furthermore, metal is an eco-friendly choice. You can recycle leftovers, cut-offs, or damaged panels at the local scrapyard. Earn a little money back when you're done re-roofing your house!
Not to mention, you can easily retrofit a metal roof over your old shingles. This capability eliminates tear-off costs and reduces landfill waste. Per Recycle Nation, 11 million tons of asphalt shingle waste is generated in the U.S. each year.
4) Maximum Performance (Accidental & Weather-Related)
As mentioned above, metal is extremely durable compared to other roofing materials.
When properly installed, a metal roof can withstand high winds. Most panels are interlocking, which prevents them from separating and damaging others. Shakes, shingles, and tiles overlap and rely on gravity to hold them in place. This method could be an issue in extreme weather conditions.
Moreover, metal is non-combustible, meaning it's fire-resistant. This roofing material will outlast stray sparks from your nearby bonfire or embers from an unfortunate house fire. If you live in an area prone to wildfires, a metal roof can give you peace of mind.
5) Numerous Color Options to Choose From
There is no shortage of paint colors when it comes to selecting a metal roof. Similar to asphalt shingles, you can find a shade that perfectly matches your home, from earthy tones to vibrant hues.
Most metal manufacturers use reputable paint systems that were designed for specific use on steel panels.
We recommend using Kynar 500 for your roofing project. Why? Its unique formula contains one of the strongest bonds known to humankind. A combination of Kynar fluoropolymer resin and ceramic pigments produces excellent resistance to weathering and fading.
The end result is a metal roof that withstands abrasion, ultraviolet radiation, extreme weather, chemicals, and solvents.
What are the Disadvantages of Metal Roofing?
1) Higher Upfront Costs
It's true, metal roofs aren't cheap, but they're worth the investment. While you have to pay more money upfront, your dollars will go farther in the long run. Think about it. Since metal roofing can last between 30 to 50 years, you won't have to replace the panels as often as asphalt shingles.
Note: You may qualify for premium reductions through your insurance provider or tax credits for installing energy-efficient properties.
2) Longer Installation Time
Metal is carefully flashed to meet your roof configuration. This installation process takes longer than that of asphalt shingles. There is little to no room for errors, which is why trained carpenters should handle metal roofing.
It may be hard to find qualified individuals to install your metal roofing, which takes up more precious time. There are less experienced contractors compared to asphalt shingle installers.
We recommend contacting a post frame builder to see if they offer residential roofing services or know someone who does.
3) Potential Issues with Homeowners Associations (HOAs)
Do you live in a subdivision governed by a homeowners association? If so, you may want to think twice about installing a metal roof.
Some HOAs ban metal roofs because they are industrial looking and go against the neighborhood aesthetic. Before you request an estimate, you may want to double-check the agreed-upon terms.
What are the Advantages of Shingle Roofing?
Without a doubt, asphalt shingles are the most popular roofing material in residential construction. The next time you go for a drive, take a closer look at the homes and businesses you pass by. If we had to guess, the majority of the roofs are asphalt shingles. Let's take a look at the pros to see why this material is the traditional choice.
1) Cheaper in the Short Run
It's no secret that asphalt shingles are cheaper than steel panels. After all, it's the roofing material's main selling point.
Typically, the one-time cost is half the price of a metal roof, which is music to many homeowners' ears.
2) Easier Installation
Asphalt shingles aren't as labor-intensive or time-consuming as metal roofing panels. They're already bundled and ready to be nailed onto a solidly sheathed roof deck consisting of OSB or plywood.
Whereas, metal roofing requires the installer to handle the steel with care, attach it to the roof deck using screws versus nails, secure the panels to one another, and seal joints with flashing. Again, this installation process requires more time and skilled labor.
With shingle roofing, carpenters can walk or put weight on the roofing material itself once it's been secured to the building (i.e., no denting or buckling under pressure). The same can't be said about metal roofing.
3) More Contractors Readily Available
Because asphalt shingles are easier to install, more contractors are willing to tackle the job.
If you're a professional, shingles require little specialized knowledge and basic tools. Depending on the building size, the roofing job can be completed in a day or two.
With that being said, if you're in the market for a new shingle roof, you won't have a problem finding an installer.
4) Inexpensive Building Repairs
If you're like us and live in the Midwest, then you know firsthand that the weather is unpredictable.
We're no stranger to the brutal chill, extreme heat, ice, hail, rain, snow, and strong winds. These conditions can cause damage to your shingle roofing.
If you need to replace two or more asphalt shingles, make sure to take a sample with you to the home improvement store. You'll want to match the color and texture as closely as possible. Then, you can remove the damaged shingles and nail the new ones down to the decking.
Helpful Tip: Purchase and store an extra bundle of shingles. You never know when you may need to replace damaged ones. You'll have peace of mind knowing that you already have the same color and texture on hand.
5) Better Warranty Coverage
Re-roofing a structure is a significant investment, whether it be shingle or metal roofing. One area of concern that shouldn't be overlooked is the warranty coverage.
A warranty is the written guarantee by manufacturers or installers to purchasers promising to repair or replace defective products/services within a certain period.
Shingle roofing has two types of warranties: one provided by the manufacturer and workmanship offered by the contractor.
The manufacturer warranty provides coverage against product or manufacturing defects for a certain length of time, usually 20 to 50 years.
The warranty from your preferred roofing company covers any errors or faults in craftsmanship for a pre-designated duration (up to 10 years).
For more information about shingle warranties, we recommend checking out this comprehensive guide put together by Herb Lodde & Sons Roofing LTD.
What are the Disadvantages of Shingle Roofing?
1) Expensive in the Long Run
When considering asphalt shingles as a roofing solution, you must consider the big picture.
Sure, the one-time cost is cheaper than metal roofing, but replacement is very common. It can cost more than a metal roof in the long run. For instance, one metal roof can outlast at least three shingle roofs.
Just food for thought.
2) Decreased Energy Savings
Most shingles are available in darker/duller colors, which attracts and absorbs ultraviolet radiation.
The heat can be transferred into the building, causing your cooling system to work overtime (i.e., increased energy costs).
Also, extreme heat can damage asphalt shingles.
3) Damages Easily (Accidental & Weather-Related)
Shingle roofing damages far easier than its metal counterpart, whether it be accidental or weather-related.
Strong winds can lift or rip one shingle off at a time. Ice and snow can damage an already heavy roofing material, causing more structural issues.
Typically, shingles have a Class A Fire Rating (the highest resistance to flames) but contain asphalt made from petroleum. Granules on top of the asphalt coating make it fire-resistant on the surface but can still combust.
Speaking of which, the granules can flake off and create blockage issues within your gutters.
Which Residential Roofing Material is Right for You?
Now that you've read about the pros and cons of asphalt shingles and metal roofing, which one will you choose?
If we're honest, both roofing materials will fulfill your building needs. It boils down to how you answer the following questions:
How much money am I willing to spend on a new roof?
Do I live in a region that is susceptible to severe weather?
Do I care about using energy-efficient and recyclable materials?
Do I want to stand out above the crowd with a vibrant roof color or stick to a darker tone?
What does my HOA say I can or cannot do with my roof?
At FBi Buildings, we're here to help you choose the right roofing material whenever you're ready to move forward with your project.
---
Do you have more questions that are not covered in this article? If you need help designing and planning, please contact FBi Buildings at 800.552.2981 or click here to email us. If you are ready to get a price, click here to request a quote, and a member of our Customer Engagement Team will help you determine the next steps of your project.