When you hear the term "pole barn," chances are that you envision a farm shop or cold storage building. However, the typical post frame building isn't so typical in today's day and age. In fact, some of the more popular styles include pole barn homes, hobby shops, and storage sheds.
Are you interested in expanding your commercial business with a new post frame building? Maybe you're just getting started in the commercial industry and looking to construct a post frame structure. Whatever the reason, you've come to the right place.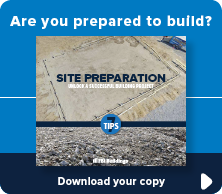 Enjoy a smoother construction experience.
The guidebook that offers essential steps and information which lays the foundation for an on time and on budget project.
Commercial Buildings | Comparisons | Farm Buildings | Horse Barns | Posts | Residential Buildings | Videos
Pole barn - a term that we have been familiar with since 1958. A term that we commonly use interchangeably with post frame building. A term that will always be used by our customers.
Building Tips | Commercial Buildings | Posts
When people think of a post frame building or pole barn, they envision farm shops, machine sheds, or even suburban garages. The common misconception about post frame construction is that it's primarily used for agricultural buildings. However, what you might not realize is that post frame structures are also an ideal construction method for commercial buildings.
Commercial Buildings | Farm Buildings | Open-Sided Buildings | Posts
Are you a hardworking farmer interested in extra storage space for large implements? Are you a commercial business owner looking to protect your products or services from the elements?
Building Features | Commercial Buildings | Farm Buildings | Horse Barns | Posts | Residential Buildings
Congratulations, you've decided to build your dream pole barn! You've been saving your money for months, or even years. You're ready to start breaking ground with proper site preparation. So, what is the next step in the decision-making process? Don't worry; there's no right or wrong answer.