What You Need to Know When Planning Your Open-Sided Building
An open-sided building is a viable building option for farm machine storage. They're practical, convenient, and flexible – but just as everything else that happens on your farm, constructing any new building requires careful thinking and planning.
In our free guide, learn about the many things you need to consider before you get started with construction, such as:
How to plan a farm layout that maximizes site and workflow
How to avoid structural failures caused by snow and heavy winds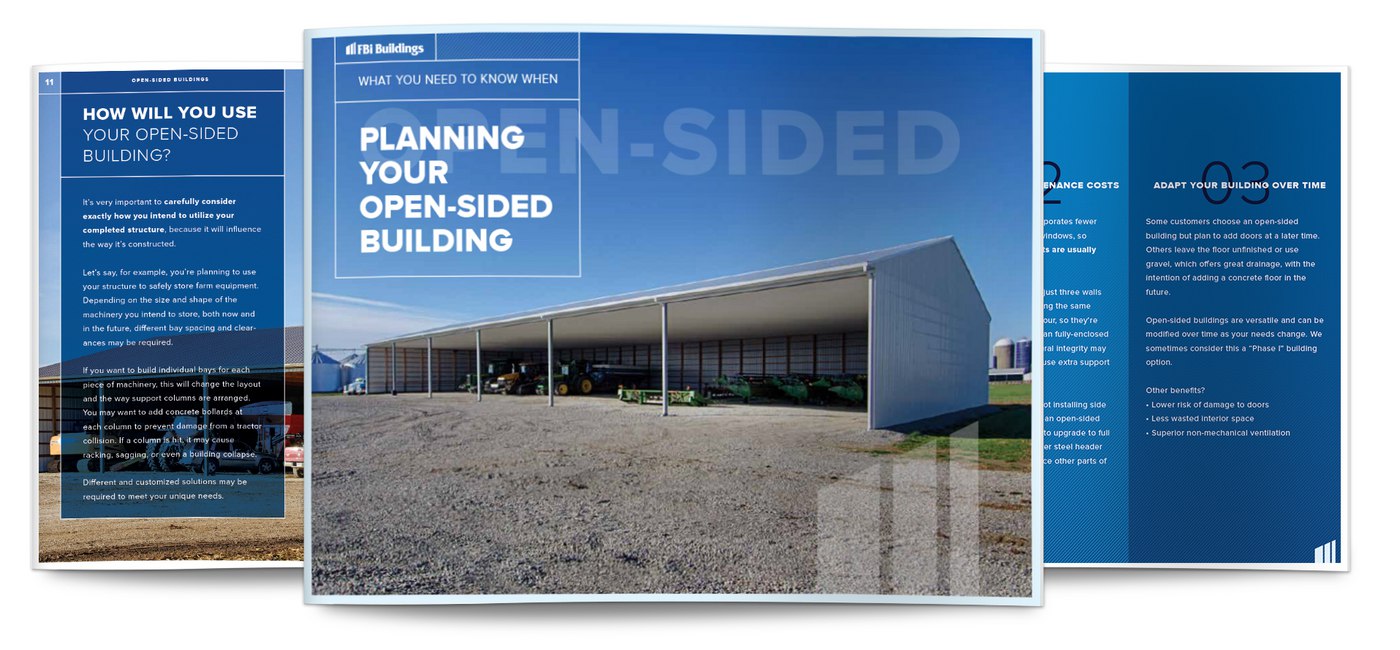 Take the next step toward owning your own open-sided building, and download our free guide today. Our goal: to help you plan a building that works for you.
---
Still needing inspiration? Check out endless possibilities with our different farm buildings.
Fill out the form to download your free copy!