Every legacy needs a foundation.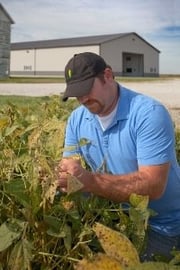 A new building is a big investment. It's not only a permanent representation of your farm, it's a physical representation of your legacy. That's why it should stand for your values, and be something you can proudly pass along to the next generation. To help you make that happen, we're offering 3 Building Specials with reduced pricing until October 19, 2017.
Fill out the form. Pick from 3 sizes:
80' x 112' x 16'
60' x 120' x 16'
48' x 80' x 16'
Why have thousands of Midwesterners trusted us with their legacy?
Your legacy goes beyond buildings and even beyond your farm. It comes back to your values and what kind of person you are. Our customers have confidence in our buildings' structural integrity, high quality materials, and incomparable crew power, but at the end of the day, it comes back to our shared values. FBi Buildings doesn't just build buildings, we build better lives; for our customers, employees, and communities. We value the same things our customers value, honesty, integrity, hard work, family, and more.
After all, our legacy is your legacy.
If you're attending the 2017 Farm Progress Show...
Make sure to visit our building at the show! Take the opportunity to speak with our building specialists and financial experts. Get the answers you need to make a sound investment in your legacy.
If you're not attending...
Don't worry, you can still take advantage of our Building Specials. But hurry, before they expire!
Download your specials now.
Offers expire October 19, 2017!