Building Features | Building Tips | Post Frame Homes | Posts | Residential Buildings
When you hear the word "pole barn," what do you see? Most people picture a red barn with a white roof, cupolas, and sliding doors for moving heavy machinery. It's the epitome of a farm building in the rural Midwest. However, the latest construction trend is a pole barn with living quarters. Yes, you read that correctly. You may wonder, "Why would someone want to live in a barn?" Nowadays, building usage goes beyond the realm of agriculture.
Post Frame Homes | Posts | Residential Buildings
It's a nice, sunny day and you find yourself driving down a country road. What do you see? Fields of corn. Pastures with cows. Post frame sheds. A stick built home currently being constructed. Another stick built home...or so you think. This building has multiple windows and a country red front door with a 'Welcome' sign hanging on the front. It's nicely landscaped and the grass is freshly mowed. Could this be a pole barn home? The answer is yes.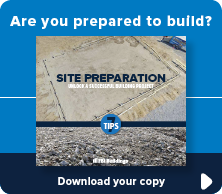 Enjoy a smoother construction experience.
The guidebook that offers essential steps and information which lays the foundation for an on time and on budget project.
Post Frame Homes | Posts | Residential Buildings
Recently, you and your significant other have discussed building a new home. You both agreed that your current space just isn't cutting it anymore. You're running out of space...and patience. You've been dreaming of the perfect home for years now. You already have an ideal location in mind. Most importantly, you and your significant other agreed that this home will have everything you need and more. No cutting corners this time! Designing your own home is an exciting but stressful process. There are so many options!