Building Features | Structural Integrity | Building Design
What is a Pole Barn Shear Wall and Why Is It Important?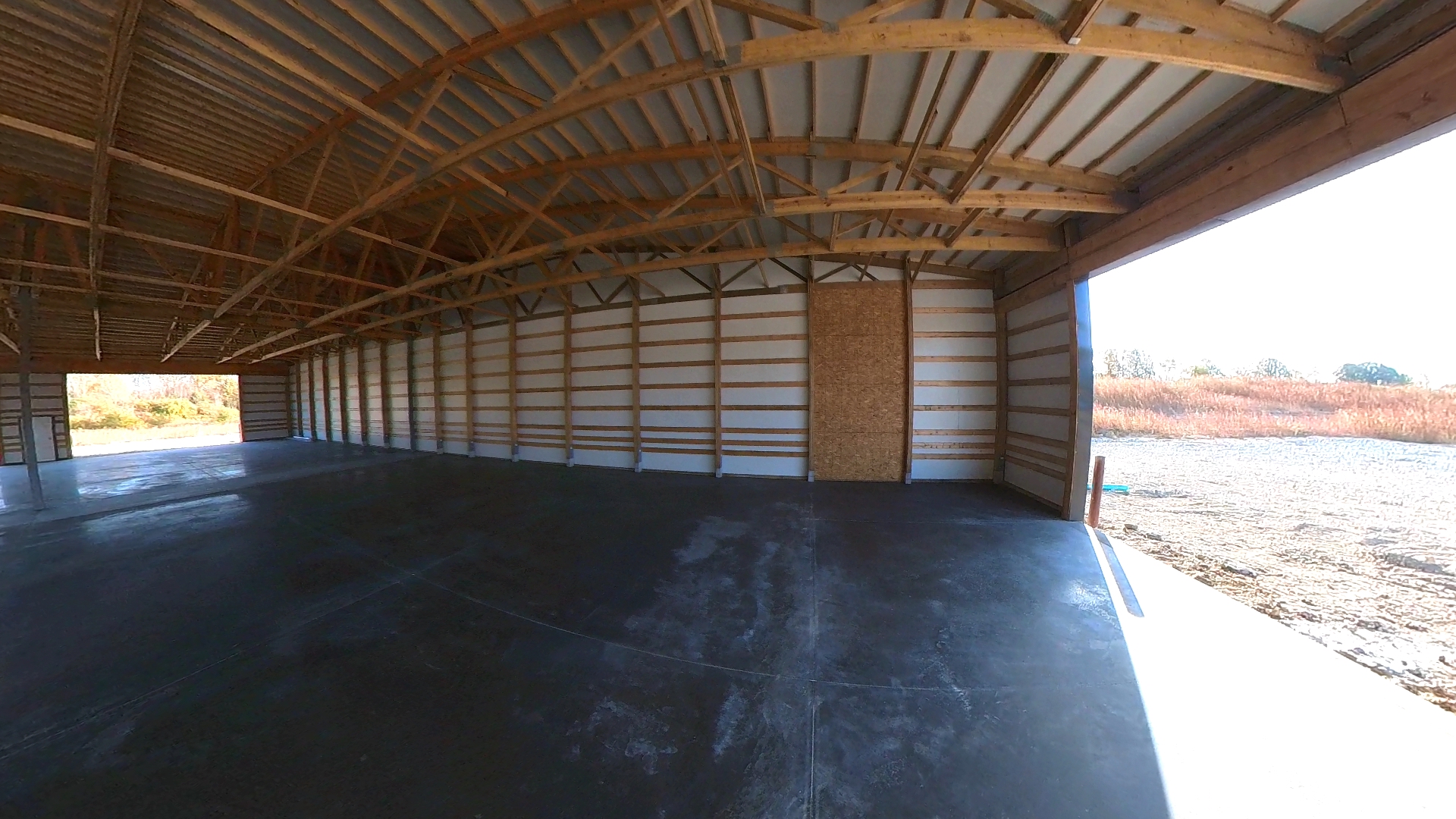 Subscribe
Julie graduated from Purdue University with a Bachelor of Arts in Visual Communications Design. From a young age Julie has always had an interest in art that later turned into career in brand development for various companies throughout the Northwest Indiana area. Julie joined the FBi marketing team in 2021 as a Marketing Content Creator. You might get a phone call from her to schedule a visit to your FBi building so she can take pictures for our website or you might get a brochure she design from one our FBi sales reps. One way or another Julie loves to help the marketing team in any way she can. In her free time, Julie enjoys walking her dog and spending time with friends and family.
The beauty of post-frame buildings is that they are diverse and can be purpose-built for many different needs.
A few quick examples include cold storage buildings for farmers, an event hall that can be used as a wedding venue, or an oversized garage for a race car enthusiast.
No matter the end use, there are almost zero limitations on the size of the pole barn from an engineering standpoint.
With that said, depending on the size of your pole building, there's a chance you will need to have a shear wall added to your building design.


In this article, we will discuss the following:

What is a shear wall
When and why you might need it
How much does the shear wall cost

Watch the video below to learn more about the importance of a shear wall.
1) What is a Pole Barn Shear Wall?
Columns connect the foundation to the trusses and keep your post-frame building standing up. In addition, they are responsible for carrying the vertical load, such as snow.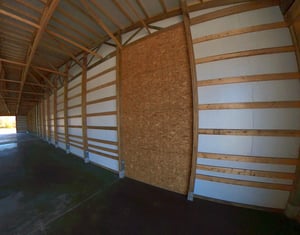 A shear wall helps withstand the lateral load, such as wind pressure or seismic activity, also known as earthquakes. A shear wall is a piece of plywood or OSB installed between two columns, also known as a bay. You'll typically see this installation done on the end wall of a building.
Depending on the length of your building, you might need more than one shear wall incorporated into your building design.



2) Why Your Post-Frame Building Might Need a Shear Wall
The beauty of a post-frame building is that it can almost be any size you want. In addition, our engineering team can create a building plan to ensure your post-frame building is structurally sound.
If your pole barn ends up being extremely long, meaning the length is more than double the width, then there is a high chance that an engineer will incorporate a shear wall into your building design.
For example, below are two post-frame buildings with the same square feet, but only one needs a shear wall.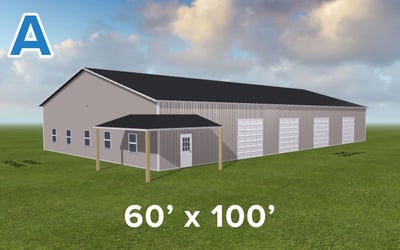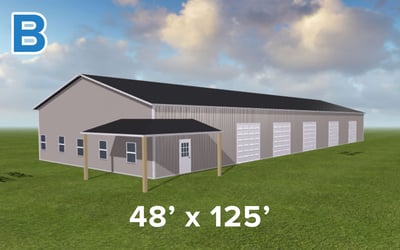 Building A:


Size: 60 ft wide by 100 ft long
Square footage: 6,000
Is a shear wall needed? NO.

Building B:


Size: 48 ft wide by 125 ft long
Square footage: 6,000
Is a shear wall needed? YES.
The longer you go, the more the structural engineers will have to take into account.
Once your post-frame building is double the length vs. width, the end walls will have to be reinforced with structural upgrades, such as a shear wall, for a stable and sound building.
Click here to learn more about how the pole barn size affects the overall cost!


3) How Much Will a Pole Barn Shear Wall Cost?
Would you believe it if I told you that even though this is an engineered upgrade to your pole building, the price is very affordable?
Your cost would be based on the square foot of the wall's overall size and how many shear walls the engineering department adds to your building design.
But to give you a rough idea, a shear wall will cost between $3 - $5 per square foot.
To give you an example: Let's say your columns are placed 8 feet apart, your wall height is 16 feet, and you have 2 shear walls installed. The square footage for one bay is 128 sqft; there are two of them, so that's a total of 256 sqft. If the cost is $3.50 a square foot, then you're looking at $896 cost added to your building.
Please note that this rate is flexible because it depends on the current pricing of materials and labor, so it's known to change monthly.

Are You Ready to Start the Building Process?
This article aims to inform you about the nuance that goes into building design.
We aren't trying to stop you from building an extra-long building. We want to help you better understand some of the terminologies that will ultimately come up if you decide to have a post-frame building that happens to be a little on the longer side.
This is just the tip of the iceberg of technical information that goes into a building design.
If you want to learn more and are interested in receiving a free quote, please request a free pole barn quote.
A Project Sales Consultant will love to review the details with you, offer feedback, and move you down the building process journey.