Building a pole barn is a big decision. Designing a pole barn is an even bigger decision. There are multiple building features, options, and layouts to choose from. Not to mention, it's a permanent investment. We get it...you want to make sure you're making the best choices for your needs.
Are you a hard-working farmer interested in extra storage space for your heavy equipment? Are you a commercial business owner looking to protect your product/service from the Midwest weather conditions? No matter your livelihood, you may find yourself tired of rearranging your pole barn to use one piece of machinery. Or maybe you're tired of leaving your equipment outdoors. Whatever the reason, you'll want to consider purchasing an open-sided building.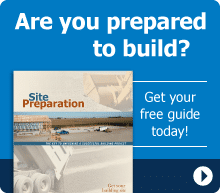 Enjoy a smoother construction experience.
The guidebook that offers essential steps and information which lays the foundation for an on time and on budget project.
Spring has sprung! The remaining evidence of last winter's snowfall is melting away. Seeds are starting to take root. The surrounding scenery is coming to life with new sprouts and blossoms. Warmer temperatures are here to stay. Post frame projects are in full swing. It's our favorite time of the year.
As you enjoyed your Sunday drive through the countryside, you couldn't help but notice the diverse lineup of pole barns. The durable farm shop for a hardworking farmer and his/her heavy equipment. A spacious hobby storage building for the outdoorsman's RV, boat, and ATV. An equestrian's dream horse barn. The design flexibility of a post frame building is mind-boggling.
Congratulations, you've decided to build your dream pole barn! You've been consciously saving your money for months, or even years. Now that you have the funds, your free time consists of designing the perfect building online. A 60 x 120 x 20 insulated hobby shop with storage for your classic car collection. You can barely contain your excitement as the floor plan starts to take shape.
As a professional pole barn builder, we understand that the weather can be unpredictable and uncontrollable, especially if you live in the Midwest like us. One day, the meteorologist calls for a brutal chill and inches of snow. The next day, it's sunny with temperatures in the mid-50s.