As an owner, you've considered building a top-notch pole barn for your horses. These animals are your favorite pastime (or livelihood), so why not invest in a new structure? You already have the land set aside. You've been consciously saving your money. So, there's half the battle... Now that you've pulled the trigger, you're tasked with designing a floor plan for your equine facility. Deciphering between your needs and wants and determining how those will affect your budget can be exhausting. Just when you think you have it all figured out, you start to second guess yourself on building size, features, materials, etc. Grrrr!
Rejoice, it's officially summer! Warm weather is finally here. School is out. It's the best time to take the kids or grandkids on a camping trip in your RV.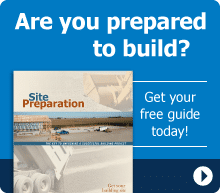 Enjoy a smoother construction experience.
The guidebook that offers essential steps and information which lays the foundation for an on time and on budget project.
Building a pole barn is a complex construction project. It's relatively easy to get caught up in the nitty gritty details of planning and designing your post frame structure.
Are you interested in expanding your commercial business with a post frame building? If so, you've come to the right place. When people think of a post frame building, they often picture a farm shop or cold storage building for agricultural equipment. Or, a quaint red barn featuring a white roof, sliding doors, cupolas topped by a weathervane, and grassy fencerows. It makes for a picturesque landscape in the rural Midwest. However, pole barn design and usage goes beyond the realm of agriculture.
Building a pole barn is a big decision. Designing a pole barn is an even bigger decision. There are multiple building features, options, and layouts to choose from. Not to mention, it's a permanent investment. We get it...you want to make sure you're making the best choices for your needs.
Are you a hard-working farmer interested in extra storage space for your heavy equipment? Are you a commercial business owner looking to protect your product/service from the Midwest weather conditions? No matter your livelihood, you may find yourself tired of rearranging your pole barn to use one piece of machinery. Or maybe you're tired of leaving your equipment outdoors. Whatever the reason, you'll want to consider purchasing an open-sided building.