Our Top 5 Farm Shop & Machine Storage Pole Barns in 2023

Subscribe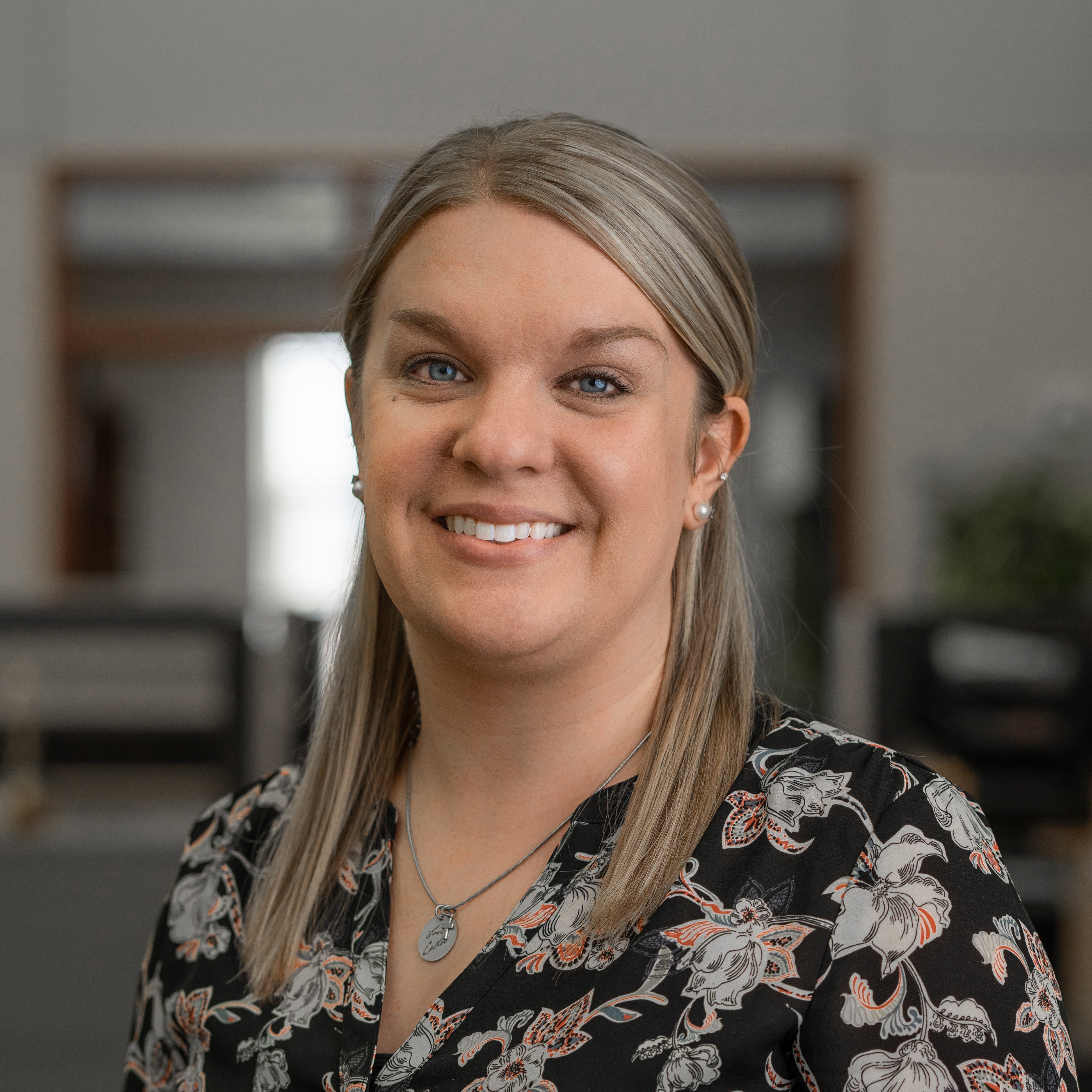 Angie graduated from Indiana State University with a Bachelor of Science in Interior Design. Prior to joining the FBi team, Angie was a kitchen and bath sales consultant in Lafayette, IN. In 2012, she started with FBi as the Inside Sales/Marketing Assistant. Today she holds the role of Sr. Marketing and Inside Sales Manager. Angie grew up in a farming community and has always enjoyed helping her family on the farm. A past 10-year 4-H Member, her passion for livestock pursued her to take a career in the agriculture field. She and her husband live in Northwest Indiana with their two daughters. In her free time, she enjoys outdoor leisure activities and spending time with friends and family.
Farming for a living is anything but easy. It requires hard work, sacrifice, blood, sweat, tears, and dirt...lots of it. At the same time, it's a beautiful and rewarding lifestyle.
Often, you feel like you're taking a gamble. The markets can be unpredictable. No two years are the same, but that's the challenge you've accepted.
Your story is no exception. Despite these obstacles, you've worked hard for your place. Also, you've made it work hard for you.
We're sure you've heard the saying, "It takes money to make money." So, what would your next logical step be if (and when) your operation expanded?
You'd probably hire more manpower. You'd probably purchase another piece of equipment...or two. But, the reality is that more acreage and heavy machinery requires a new pole barn. Exciting times are ahead!
Of course, you're going to want to keep costs down (as much as possible). A budget-friendly pole building sounds like a great idea. After all, we're talking about farming here. It's no secret that farmers have been battling Mother Nature (droughts and floods) and low commodity prices in recent years.
What if we told you that we have the perfect solution for full-time farmers (or even part-time) interested in maximizing operational efficiency on a limited budget? Would you be interested in learning more about your options? It's really simple...multi-purpose post frame buildings.
Hear us out. With this type of pole barn, you'll get the best of both worlds and save money by doing so. It's a win-win situation.
These structures provide design flexibility. It allows you to house all of your equipment under one roof. How convenient is that? Not only will this lower costs, but increase your efficiency.
For example, you've always dreamt of a heated farm shop (perfect for Midwest winters) with a corner office. But, you need more indoor storage to protect your equipment from the elements.
Now, it doesn't have to be this drawn out process with several floor plans that make your head spin. With a multi-purpose building, you can merge cold storage with an insulated farm shop. Heck, you can combine seed storage with a conference room. Need a wash bay and a place to store all of your tools? We can help! Again, the design opportunities are endless with post frame construction. It really is that simple.
Not to mention, you're building without breaking the bank. You're probably wondering how one can save money by building (essentially) a bigger structure...well here's the thing. You're building one pole barn instead of multiple ones. You're paying for materials and construction at once rather than different times.
We all understand the world of fluctuating markets. Well, steel and wood are no different. Yes, we do our best to make sure we have enough material to complete our projects, but sometimes it's out of our control. So, if you're serious about that farm shop and cold storage building, your best bet would be to combine them. All the while maintaining a seamless operation for you and your farm hands.
Below, we detail our top five farm shop and machine storage buildings that'll give you the best bang for your buck. Our goal is to help you design an affordable, but versatile post frame structure that'll last you a lifetime (or better yet...even longer).
Our Top 5: Farm Shop and Machine Storage Pole Barns
1) Freeholder Favorite
Introducing a farm shop meets garage meets shed. Talk about a triple threat! Often, farm buildings are used for multiple purposes. And when you've got all that clear-span flexible space, why not?
Every guy (or gal) deserves a warm place to park his (or her) pickup truck. In addition, it's a great place to store your tools now that the family has claimed the house garage. Who knew kids collected so much stuff?
Thus, the small overhead door makes it easy for you and your family to access the items needed. Or, would you rather walk through the shop, flip on the lights, and open the sliding doors to find what you're looking for? Yeah, that's a "no" from us.
A large overhead door provides an entrance to the business side of the farm shop. In the back, a moderate size tool shed provides storage for farm equipment.
2) Heartland Hub
Picture this. Your operation has expanded. The equipment keeps getting larger. Unfortunately, your old pole barn just isn't cutting anymore.
Hey, it happens. Sometimes growth is inevitable, but we view it as a positive problem to run into. If you find yourself in this similar situation, then we have the perfect solution for you.
Establish a new centerpiece of your farm with a generously-sized farm shop attached to a decent-sized cold storage building.
You won't believe how much more efficient you can be when you've got the space to maneuver equipment inside, as well as room to pull in and service machinery from two sides of the shop.
3) Heritage Place
A simple, but classic building design. This post frame structure is an excellent balance of economy, functionality, and style. It'll still be serving you well and looking good when the next generation moves onto the home place.
This plan showcases a popular layout with ⅔ cold storage and ⅓ heated shop, both accessed from the front.
Having two large doors keeps costs down and makes this layout work, especially when you need to place your pole barn between existing buildings.
4) Longtime Leader
We're putting our best design forward. This is a serious farm building. When viewed from the house or road, it presents a more classy, almost residential, look. Your wife (or husband) will most definitely approve.
That's largely due to the modestly-sized overhead doors with mitered corners, an extra line of trim, and cupolas.
The heated shop has plenty of room to store your big "boy toys." For example, your four-wheeler, gator, pontoon boat, and toy hauler. But make no mistake, the cold storage end holds volumes of big farm machinery...thanks to a 36' wide split-end sliding door.
5) Steward's Shed
Nowadays, more and more agricultural buildings are including offices. It's the perfect post frame building design if you're wanting to get away but still stay close. Many farmers just build the offices into a corner of the shop.
Others, take this approach. The advantage of going this route is that you're able to completely get "away" from the noise and dust of a functioning shop or shed.
That's important if you need to concentrate on weighty matters (i.e., bookwork and emails). Also, this is the perfect space for that man cave or she-shed you've always wanted. Add comfy furniture, artwork, and shelving for the ultimate oasis.
Let's not forget that it makes the exterior of the building more visually appealing.
Plan Your Next Farm Building
There you have it...our top five recommendations for farm shop and cold storage facilities.
Each design is unique to the individual farmer who designed it. If you saw a layout that caught your eye, but would like to make a few minor tweaks, just let us know.
All of our post frame buildings are customizable. No cookie-cutter floor plans here. Our pole barns are built around your needs and wants.
Our engineers work with salespeople to produce a pole barn design that will exceed your expectations. You ask, we deliver.
Are you interested in seeing more plans? Download our FREE Farm Plan Book. This guide features 20 detailed plans including a variety of tool sheds, farm shops, and agribusiness buildings.
Don't see the perfect residential pole barn for you? You can design your own building with our online 3D design tool. Save, print, or email your final plan to family and friends.
Ready for a quote? Submit your design to us, and a member of our sales team will give you a call to begin the estimating process.
---
Do you have more questions about multi-purpose buildings that are not covered in this article? If you need help designing and planning, please contact FBi Buildings at 800.552.2981 or click here to email us. If you are ready to get a price, click here to request a quote and a member of our customer engagement team will help you determine the next steps of your project.