There are three kinds of people in the world: Those who make things happen Those who watch things happen Those who wonder what happened Since you're reading this blog about general contracting your pole barn or post frame building, there's a pretty good chance that you fall in the "make things happen" group.
The million dollar question when building a pole barn is, "How do I know what size pole barn I will need?" It's not uncommon for this question to come up during almost every conversation we have with our customers...and rightfully so. Figuring out what size you need can be a tough decision, especially if you're thinking ahead about future building expansion.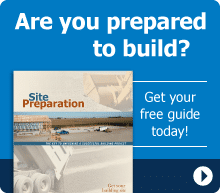 Enjoy a smoother construction experience.
The guidebook that offers essential steps and information which lays the foundation for an on time and on budget project.
It's not uncommon for customers to call in and ask the same questions. Some of the most frequent ones that we hear are, "What's your average cost per square foot?" "How custom can I make my pole barn?" Or, the one that gets asked more than others, "I don't live in your territory, but could you build my post frame building?" We applaud our customers for asking these questions. We want them to ask these questions. Why? Because we want to be open and honest with everyone that calls in.
It's not uncommon for our customers to think that the best time to build a pole barn is during the summer. If you didn't know any better their reasoning makes perfect sense. Why?
When you finally decide that it's time to build a pole barn, what is the first step that you take? Some customers will call into our corporate office and ask for a pole barn quote. They generally know what size they're looking for when they're hoping to build and if they need assistance with financing.
Have you thought about where you are going to store all of your nice hobby toys such as your boat that you fished on this past summer or that ATV that you and your kids had a blast on this past fall? Perhaps you plan on purchasing a snowmobile this winter and you're running out of adequate storage space.