Building Construction | Building Design | Structural Integrity
Over the years, the span size of trusses has evolved. In the 1980s, post frame builders commonly used 60' (one-ply) trusses, and larger trusses (72' and 80') were made of two-ply lumber. The more ply (or layered material), the stronger the truss. At the time, post frame builders were unable to hang or lift trusses without any bending or bowing. The higher up in the air, the more stress placed on the lumber. Consequently, it was easier to produce and swing one-ply trusses.
Energy Efficiency | Repairs & Renovations
Do you have an existing post frame building that you're looking to upgrade? Perhaps you're tired of a cold and drafty work environment, and you're looking to add insulation for added comfort and energy savings. Whatever situation you find yourself in, we want to make sure that you understand the importance of energy efficiency for your pole barn. Sure, there are several ways to defend your pole building from heat loss, but our customers have highly asked about spray foam insulation.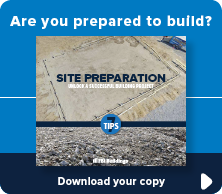 Enjoy a smoother construction experience.
The guidebook that offers essential steps and information which lays the foundation for an on time and on budget project.
Building Design | Building Tips | Energy Efficiency
It's no surprise that there are abundant uses for post frame construction. Every person uses their pole barn differently. Some pole barns are mainly used as cold storage, especially for agricultural purposes. Typically, these are only utilized during the day – making the use of a lighting plan unnecessary or straightforward. However, if you plan on using your pole barn after dark, you'll want to consider adding some pole barn lighting to the interior (or exterior) to keep it functional when the sun has gone down. Some of us enjoy tinkering with our hobby toys late at night, or maybe your job requires you to work long hours.
Cost | Post Frame Homes | Residential Buildings
Have you been thinking about building a pole barn home, but the increase in material costs has you wary of pulling the trigger? Maybe you have already spent countless hours reading design magazines, scouring Pinterest for the latest trends, and viewing online galleries of finished building projects - you know what you want your home to look like, and you're ready to do it now. Surprisingly enough, building a pole barn with living quarters isn't a new concept. However, it's steadily gaining popularity in the housing market.
I'm sure you've noticed that high-quality lumber prices are on the rise. The high prices have been a ripple effect throughout the post frame industry, and we want to make sure you're aware of the reality of the situation. If you've heard that there has been a price increase on buildings, it's not a lie. Do you find yourself wondering if you should wait until prices go down or take the chance and invest in a pole barn this year? If you decide to stay, there is a risk that prices will continue to go up.
Cost | Repairs & Renovations | Structural Integrity
Is your post frame building showing signs of old age? Are the original color choices starting to become more of an eyesore to your newly renovated home? Because your post frame structure is exposed to the elements every day, building wear and tear is inevitable. Some weathering is minor and won't impact your pole barn's structural integrity. Meanwhile, some aging can become worse over time if not taken care of immediately.