Building Tips | Cost | Energy Efficiency
As Midwesterners, we know firsthand that Mother Nature can be unpredictable. We should be used to it by now because we never know what type of winter she'll bless us with until it's here. I'm sure that you know people who dread the long winter months. Some of your friends and family might even find peace when it snows.
2020 was a big year for all of us. Due to your support over the last year, FBi was able to: Survive COVID-19 Break into new sales territory by expanding into Michigan and Wisconsin Launch the QLYFT building system None of this could have been possible without the dedication of our hard-working team and our loyal customers. Here's a look back at our top blogs, videos, resources, and post frame projects of 2020.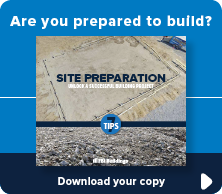 Enjoy a smoother construction experience.
The guidebook that offers essential steps and information which lays the foundation for an on time and on budget project.
Building Design | Building Features | Building Tips
When people think of a post frame building or pole barn, they might envision farm shops, machine sheds, or even horse barns. The common misconception about post frame construction is that it's primarily used for agricultural buildings because farmers need the wide, open space to store their equipment.
Building Design | Building Features | Building Tips | Cost
You work hard for your money, so you want to ensure those dollars are properly spent. If there is a way to cut costs and get the post frame building you've always wanted, who wouldn't want to take advantage of that? One of the many benefits of building a pole barn is the flexibility for every budget and every need.
Cost | Pole Barn Kit | Residential Buildings
Over the last couple of months, we've been going into detail with our pole barn kits' price and building features. We've discussed pricing options for a 24' x 24' x 10', 24' x 30' x 10', and even a 30' x 48' x 12' (just to name a few). This week we will be looking at cost and building materials for a 36' x 56' x 12' pole barn kit. This will also be our last pole barn kit break down (unless we decide to add more to our material package options).
Cost | Pole Barn Kit | Residential Buildings
It's no surprise that pole barn kits are becoming more popular. They're an easy option to choose for someone who is interested in building a pole barn but doesn't want to spend a lot of money, or even for those who enjoy tackling DIY projects on their own time. Not only that, they're almost readily available at your larger home improvement stores (think Menards, Lowes, etc.) or through your local post frame builder. However, the main difference will be the quality of materials that make up your material package.