When you're in the process of buying a new vehicle, what steps do you take? Do you research different makes and models? Do you know you're going to buy pre-owned and want to keep the mileage under a certain limit? Or, do you call up your favorite dealer and just have them start looking for you? If I had to guess, there's a handful of people who would fall under each category. Right or wrong...it's just the process of how we shop. But, what if you're going to buy a new pole barn...what steps would you take? Would it be the same, or would you want to get estimates from multiple builders to see who has the better price?
It's not uncommon for damaging wind gusts to bully their way through the Midwest. If we didn't have at least a dozen wind storms throughout the year, we wouldn't know how to act. Yes, it really is that common. The pole barn construction business would be much easier for us and our competitors if Mother Nature wasn't so unpredictable. Eventually, you learn to go with the flow and get the job done...no matter the weather conditions.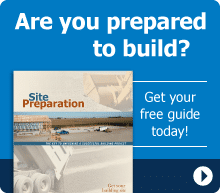 Enjoy a smoother construction experience.
The guidebook that offers essential steps and information which lays the foundation for an on time and on budget project.
Pole barn - a term that we have been familiar with since 1958. A term that we commonly use interchangeably with post frame building. A term that will always be used by our customers. Why? Because that's how we started our business. That's how our competitors started their businesses, and we all know how change goes...sometimes you just stick to what you've always done and/or referred something to.
When people think of a post frame building or pole barn, they envision farm shops, machine sheds, or even suburban garages. The common misconception about post frame is that it's primarily used for tractor storage. However, what you might not realize is that post frame structures are also an ideal construction method for commercial buildings.
Often times, we have customers who call into our office who want a pole barn or post frame building...and they want it now. Which in some cases we can handle the job, and other times it might take a little bit longer to build. Why? Because there are several steps that need to take place before construction can actually begin.
It's not uncommon for a pole barn or post frame builder to have different warranties, but would you know where to look for a warranty before you spoke with a salesman over the phone?