Pole barn - a term that we have been familiar with since 1958. A term that we commonly use interchangeably with post frame building. A term that will always be used by our customers. Why? Because that's how we started our business. That's how our competitors started their businesses, and we all know how change goes...sometimes you just stick to what you've always done and/or referred something to.
When people think of a post frame building or pole barn, they envision farm shops, machine sheds, or even suburban garages. The common misconception about post frame is that it's primarily used for tractor storage. However, what you might not realize is that post frame structures are also an ideal construction method for commercial buildings.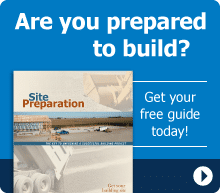 Enjoy a smoother construction experience.
The guidebook that offers essential steps and information which lays the foundation for an on time and on budget project.
Often times, we have customers who call into our office who want a pole barn or post frame building...and they want it now. Which in some cases we can handle the job, and other times it might take a little bit longer to build. Why? Because there are several steps that need to take place before construction can actually begin.
It's not uncommon for a pole barn or post frame builder to have different warranties, but would you know where to look for a warranty before you spoke with a salesman over the phone?
It's the time of year that most of us are looking forward to...nice weather! The days are starting to get longer, the temperatures are finally starting to get warmer (unless you live in the Midwest because mother nature likes to play tricks on us), and you can finally start working on getting your property spruced up for spring.
There are three kinds of people in the world: Those who make things happen Those who watch things happen Those who wonder what happened Since you're reading this blog about general contracting your pole barn or post frame building, there's a pretty good chance that you fall in the "make things happen" group.