Posts | Post Frame Homes | Residential Buildings | Pole Barn Builders
Who Builds Pole Barn Homes in Iowa?

Subscribe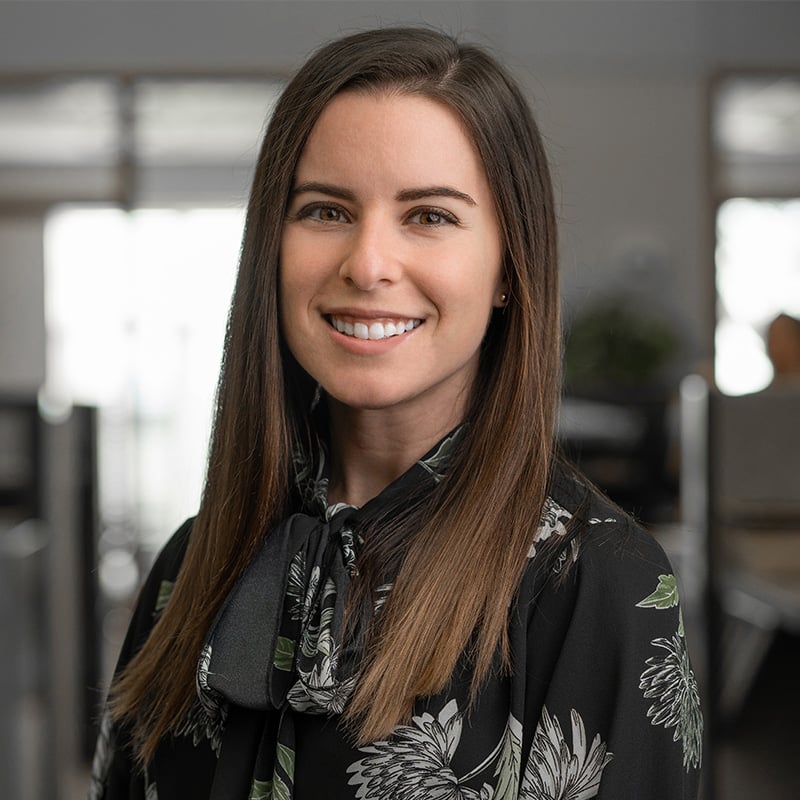 After working in the banking industry for 5 years after college, Courtney realized she needed a change and decided to pursue a new career path. Growing up she has always been creative and enjoyed writing, taking pictures, or painting. Now as the Marketing Content Creator for FBi Buildings, she gets to utilize her creative abilities in her everyday work. In her free time, you can find Courtney at home reading a book, partaking in any and all outdoor activities, or traveling and photographing her adventures. Courtney resides in Northwest Indiana with Lacey, her red tick coonhound.
Iowa might be most known as the Corn Belt, a title rightfully earned as the leading producer of corn in America, but the Hawkeye State has more to offer than just that.
For starters, Iowa is the birthplace of sliced bread, which means they are the coolest thing since sliced bread.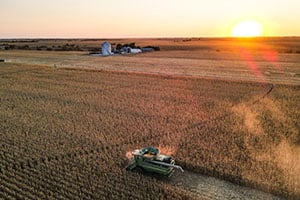 Iowa also hosts one of the biggest and most famous state fairs in the entire country attracting people from near and far to experience all it has to offer.
Lastly, with its wide-open spaces and beautiful rolling plains across the state, Iowa is a great place to settle down and plant some roots.
Perhaps these roots entail your dream pole barn home you've been envisioning for a while.
Imagine sitting on the porch of your pole barn home and watching the sunset each night, or watching your kids run and play around in your open backyard.
If this vision sounds perfect to you, you're probably wondering who you can call to make this dream come to life.
We've got you covered.
Keep reading to learn which post frame companies build pole barn homes in the Hawkeye State.
What is a Pole Barn Home?
A pole barn home has many names, such as shome, shouse, barndominium, and mancave just to name a few.
Regardless of how you choose to describe it, a pole barn home is a unique structure that has a lot to offer.
Unlike a traditional stick-built home, laminated columns or perma-columns are driven into the ground and secured by a concrete pad with uplift anchors.
Columns support the roofing system, so no interior stud walls are needed.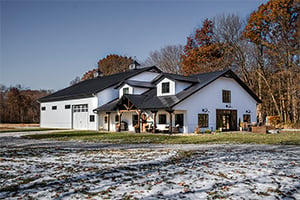 If you're looking for something open-concept and flows easily from room to room, a pole barn house is perfect for you.
However, just because you're utilizing a different construction style, that doesn't mean you're giving up the luxuries that we're used to in a stick-built home.
For example, if you prefer a two-story as opposed to a single-story pole barn home, your post frame builder can make that happen.
While the most popular style of roofing option is metal panels, you can still opt for a shingled-roof if you prefer a more traditional look instead.
If you're wanting to add a little something extra to give your home more character, the option is available for brick or stone wainscoting on your pole barn home.
In short, if your dream is to build your forever post frame home, you won't have to compromise on the features you want to make your pole barn home truly yours.
Are There Roadblocks That Could Happen When Building a Pole Barn Home?
As is expected with any major project, roadblocks are just a part of the process.
But, just because there is the potential for a roadblock or two to happen, that doesn't mean it's an end-all to achieving a finished post frame home.
You just might experience a headache or two.
Below are a few instances where you might run into a roadblock when building your pole barn home.
1) Your County Doesn't Allow Pole Barn Homes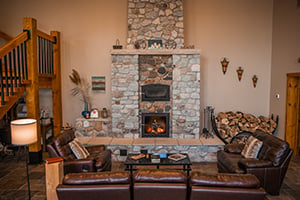 Even though this trend is quickly gaining popularity, it's still a relatively new concept to most people.
Some counties aren't familiar with pole barn homes or haven't updated their protocols to accommodate for this new trend, so it might be difficult to find a county that will allow you to build this style of home.
Even if zoning laws allow for a pole barn home to be built by a certified post frame builder, they might not allow for pole barn kits.
This could pose an issue for the do-it-yourself type who wish to build their own.
The good news is that even if your property hasn't been zoned to accommodate a pole barn home, that doesn't mean it can't be rezoned so you can build your dream home.
It's essential to talk to your post frame builder and ask these questions upfront to ensure all bases are covered before you finalize your building design.
2) Getting a Building Permit Could Be Tricky
One of the first things you should take care of before post frame construction can begin is obtaining a building permit from your local permit office.
Unfortunately, not all counties allow for post frame homes to be built within or outside of city limits. If this is your case, special building permits might be needed.
However, since this style of home is quickly gaining popularity, counties are now revising their protocols to account for this uptick in pole barn homes.
It's also crucial to ask your local permitting office what the necessary COVID-19 protocol is. Unfortunately, there could be a chance the current pandemic is causing delays in getting permits or office hours might be shortened because of it.
3) Obtaining a Mortgage Loan Might Not Be Easy
Similar to getting a building permit, obtaining a mortgage loan might be a little tricky too.
Not all lenders are familiar with post frame homes and know how to underwrite a loan for this style of home, so the process could potentially take longer because more steps might be involved to ensure all bases are covered.
It's crucial to talk to your post frame builder upfront if you plan to finance your pole barn home. They might have a list of preferred lenders they can give you who either specialize in financing this type of home or are familiar with the process.
4) Resale Value Could Struggle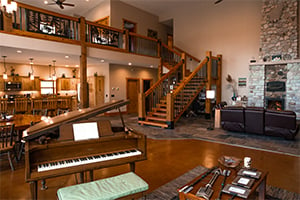 If you don't plan on your post frame house being a forever home for you and your family, it's important to keep the resale value in mind.
Pole barn homes are few and far between in most towns, so appraisers might struggle with its resale value if you decide to sell.
Since pole barn houses aren't widely scattered across your town, appraisers will have to resort to comparing your home to traditional stick-built houses. This could cause the price of your pole barn house to wind up much lower than you expected.
The good news is this style of home is extremely popular right now, so by the time you decide to sell this might not even be an issue and you'll have no problem getting the value your home is actually worth.
Which Post Frame Companies Build Pole Barn Homes in Iowa?
Now that you're familiar with what a post frame house is and what the process briefly entails, let's take a look at which post frame companies build pole barn homes in the Hawkeye State.
FBi Buildings, Inc.
Located in Remington Indiana, FBi Buildings has a reputation as an industry trailblazer who stands behind integrity and excellence before, during, and after the sale. A family-owned company with innovative ideas, they have been in the post frame industry for over 60 years and continue to grow. Their current service area is Indiana, Illinois, Eastern Iowa, Southern/Western Michigan, and Southern Wisconsin.
Morton Buildings, Inc.
Morton Buildings has been serving its residential, agricultural, and commercial community since the late 1940s. This employee-owned company has over 100 construction centers throughout the country to assist you with both your building and repair needs. They also have eight manufacturing facilities where many of their building components are produced.
Greiner Buildings
Greiner Buildings was founded in the 1980s in Washington, IA. They seek out and utilize the highest quality materials, design one-of-a-kind, award-winning buildings, and hire the most reliable and professional employees. As the business continues to grow, they stay grounded in their constant focus on creating the best experience for their customers.
Cleary Building Corporation
Since 1978, Cleary Building Corporation has sold over 114,000 buildings that include cabins, homes, and horse, farm, and commercial structures. They are located in Verona, WI and are a national, family-owned company that prides themselves on putting their customers first.
Gingerich Post & Frame
Gingerich Post & Frame is a family-owned company located in Cedar Falls, IA. They believe in honesty, integrity, and always going the extra mile. Whether you call it a metal building, pole barn, or post frame structure, Gingerich Post & Frame is a local, trusted builder who services most counties in Central and Eastern Iowa.
Are You Ready to Build Your Pole Barn Home?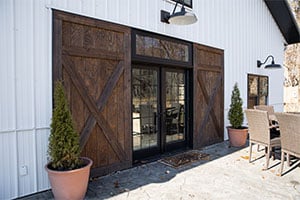 Now that you know who builds post frame houses in Iowa, are you ready to start building your dream home?
Even though there is a possibility you might run into roadblocks, there are more pros than cons when it comes to building a pole barn home to make it well worth your while.
If you're ready to begin designing your pole barn home but you need some inspiration, you can check out our Pinterest page for ideas or download our FREE 5 Steps to Building a Pole Barn Home guide to get started.
As always, our post frame professionals are here to answer any questions you might have. Just give us a call and we can help walk you through the process so you know what to expect.
When you're ready to build, just remember to always build with confidence.
---
Do you have more questions about pole barn home builders in Iowa that are not covered in this article? If you need help designing and planning, please contact FBi Buildings at 800.552.2981 or click here to email us. If you're ready to get a price, click here to request a quote, and a member of our Customer Engagement Team will help you determine the next steps of your project.