Building Features | Farm Buildings | Posts
When you're considering a new post frame building, the excitement sets in, and you can't stop anticipating the end result. Maybe you're visualizing working on projects in your new farm shop, or maybe you're imagining how a combine will look in your new cold storage building.
Building Design | Building Features | Posts
There's a vast array of options when it comes to finishing your post frame building, both inside and out. Deciding on the finishing touches is always the most fun, but finalizing these selections can seem far-fetched.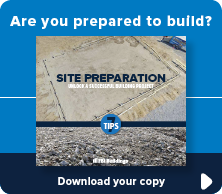 Enjoy a smoother construction experience.
The guidebook that offers essential steps and information which lays the foundation for an on time and on budget project.
Building Features | Posts | Product Review
Summer is right around the corner in the Midwest, and it's about to get hot and humid. After a long winter of minimal sun and bitter cold, we feel it's time for the sunshine and the heat to make its appearance. Until we complain that it's too hot and we're ready for winter again.
Taking on the task of hiring someone to build your dream pole barn can seem a bit daunting. With so many post frame builders in the post frame industry, how do you know who is the best at what they do? How do you know they can see your vision as you do and bring that vision to life?
Over the last few months, we have seen quite a few changes that have arisen amid the effects of COVID-19. We see these changes happening in our daily routines, business operations, and the economy. Here at FBi Buildings, we have seen some changes in the post frame industry as well.
Building Design | Posts | Structural Integrity
You've been saving for your dream pole barn for a while now, and you're officially ready to start the building process. Maybe you had to work a few extra hours a week or had to cut down on going out to eat, but you reached your budget goal, and you're excited to get the ball rolling.