Building Design | Building Features | Building Tips | Posts
Buyer's remorse – we've all been there. We bought something we didn't need (e.g., a motorcycle that collects dust in the garage). And, we didn't buy something we should've (e.g., a house with plenty of storage room). In the moment of our buying or non-buying decision-making process, it's hard to predict how our choices will impact our future. We don't want to purchase something that won't serve its purpose, but we don't want to miss out on something useful.
Horse Barns | Posts | Riding Arenas
It can be challenging to envision a pole barn in your head and know what building size you need. Sure, it'd be helpful if our minds could calculate the specifications, but that's one superpower we, unfortunately, weren't given.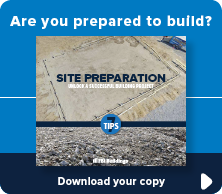 Enjoy a smoother construction experience.
The guidebook that offers essential steps and information which lays the foundation for an on time and on budget project.
Building Design | Posts | Structural Integrity
When you imagine a pole barn, you probably picture a horse barn with a riding arena, or a commercial building used for retail purposes. Most likely, you don't think of the engineering components that make your post frame building structurally-sound.
Building Construction | Comparisons | Posts | Repairs & Renovations | Structural Integrity
Is your post frame building showing signs of age? Are prior repairs not holding up like they once did? While we wish pole barns were invincible, that's just not how things work.
Building Features | Farm Buildings | Posts
When you're considering a new post frame building, the excitement sets in, and you can't stop anticipating the end result. Maybe you're visualizing working on projects in your new farm shop, or maybe you're imagining how a combine will look in your new cold storage building.
Building Design | Building Features | Posts
There's a vast array of options when it comes to finishing your post frame building, both inside and out. Deciding on the finishing touches is always the most fun, but finalizing these selections can seem far-fetched.