Building Maintenance | Energy Efficiency | Posts | Structural Integrity
It's official! Colder temperatures are among us, and long gone are the days of warmth and light. Winter is right around the corner...no matter how hard we try to ignore it. Here in the Midwest, we're no stranger to ample amounts of snowfall, ice accumulation, and blustery winds. When the chill makes its appearance, we take several precautions to prepare for its brutal arrival.
Building Tips | Post Frame Homes | Posts | Residential Buildings
You've been talking about building a pole barn home for quite some time, and you're ready to pull the trigger. You've spent countless hours reading design magazines, scouring Pinterest for the latest trends, and viewing online galleries of finished building projects. With so many options readily available, how can you possibly narrow them down to fit your style?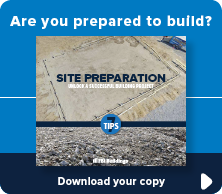 Enjoy a smoother construction experience.
The guidebook that offers essential steps and information which lays the foundation for an on time and on budget project.
When you hear the term "pole barn," chances are that you envision a farm shop or cold storage building. However, the typical post frame building isn't so typical in today's day and age. In fact, some of the more popular styles include pole barn homes, hobby shops, and storage sheds.
Building Design | Building Features | Building Tips | Posts
Buyer's remorse – we've all been there. We bought something we didn't need (e.g., a motorcycle that collects dust in the garage). And, we didn't buy something we should've (e.g., a house with plenty of storage room). In the moment of our buying or non-buying decision-making process, it's hard to predict how our choices will impact our future. We don't want to purchase something that won't serve its purpose, but we don't want to miss out on something useful.
Horse Barns | Posts | Riding Arenas
It can be challenging to envision a pole barn in your head and know what building size you need. Sure, it'd be helpful if our minds could calculate the specifications, but that's one superpower we, unfortunately, weren't given.
Building Design | Posts | Structural Integrity
When you imagine a pole barn, you probably picture a horse barn with a riding arena, or a commercial building used for retail purposes. Most likely, you don't think of the engineering components that make your post frame building structurally-sound.