Designing your pole barn is the most enjoyable part of the post frame construction process. You have numerous ideas floating around in your head of what you want your pole barn to look like, and putting it down on paper or designing your pole barn online helps to see your plan come to fruition.
Cost | Repairs & Renovations | Structural Integrity
Is your post frame building showing signs of old age? Are the original color choices starting to become more of an eyesore to your newly renovated home? Because your post frame structure is exposed to the elements every day, building wear and tear is inevitable. Some weathering is minor and won't impact your pole barn's structural integrity. Meanwhile, some aging can become worse over time if not taken care of immediately.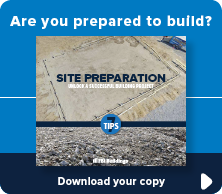 Enjoy a smoother construction experience.
The guidebook that offers essential steps and information which lays the foundation for an on time and on budget project.
Building Design | Building Tips | Commercial Buildings | Farm Buildings | Horse Barns | Post Frame Homes | Posts | Residential Buildings
Modern post frame construction is touted for its design flexibility. This building method offers a wide selection of exterior and interior finishes, roofing materials, and architectural details. You can achieve virtually any aesthetic your heart desires – steel, vinyl, and wood siding with a brick or stone façade. Any roof pitch can be utilized and covered with asphalt shingles or metal panels.
Pole Barn Builders | Post Frame Homes | Posts | Residential Buildings
Iowa might be most known as the Corn Belt, a title rightfully earned as the leading producer of corn in America, but the Hawkeye State has more to offer than just that. For starters, Iowa is the birthplace of sliced bread, which means they are the coolest thing since sliced bread.
Posts | Repairs & Renovations | Structural Integrity
At last, the long-anticipated moment we have all been waiting for has arrived: Spring. After endless amounts of snow and cold weather, the last traces of winter have thawed and the first signs of spring have arrived.
Cost | News | Permitting | Site Preparation
It's been a little over one year since COVID-19 shook our nation. It has been a challenging time for all of us. For some, most days were probably just a blur, and we did what we could just to get through the day. Even though people could continue to work during the pandemic, the reduced labor force is being felt into 2021. If building a pole barn is part of your plans for this year, now is the time to get that project rolling.