Posts | Repairs & Renovations | Residential Buildings
One thing for certain in life is that trends are ever-changing. Just when something becomes popular and everyone has to have it, a new trend comes along leaving the old one in the dust. The good news is that if you wait long enough, everything eventually comes back in style.
Company | Pole Barn Builders | Post Frame Homes | Posts | Residential Buildings
If you've been thinking about building a pole barn home for quite a while, the sooner you can get those floor plans finalized the quicker your dream can come to life. Post frame housing is extremely popular right now and continues to grow tremendously. It's a trend that, unlike the styles in the '80s, is here to stay.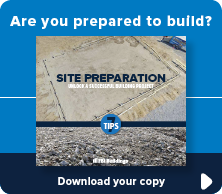 Enjoy a smoother construction experience.
The guidebook that offers essential steps and information which lays the foundation for an on time and on budget project.
Building Design | Building Tips | Energy Efficiency
It's no surprise that there are abundant uses for post frame construction. Every person uses their pole barn differently. Some pole barns are mainly used as cold storage, especially for agricultural purposes. Typically, these are only utilized during the day – making the use of a lighting plan unnecessary or straightforward. However, if you plan on using your pole barn after dark, you'll want to consider adding some pole barn lighting to the interior (or exterior) to keep it functional when the sun has gone down. Some of us enjoy tinkering with our hobby toys late at night, or maybe your job requires you to work long hours.
Posts | Repairs & Renovations | Residential Buildings | Videos
Your house needs a new roof, and like other building materials, the options are abundant. Asphalt shingles. Clay. Concrete. Metal. Slate. Wood Shakes. After a bit of research, you've narrowed it down to asphalt shingles and metal panels. You're leaning towards the latter, but you have some reservations thanks to the World Wide Web.
Company | Pole Barn Builders | Posts
One of the hardest parts of building a pole barn is perfecting the building design. You want to ensure your post frame building has everything you're needing, but you also want to ensure you won't go too far over budget.
Cost | Post Frame Homes | Residential Buildings
Have you been thinking about building a pole barn home, but the increase in material costs has you wary of pulling the trigger? Maybe you have already spent countless hours reading design magazines, scouring Pinterest for the latest trends, and viewing online galleries of finished building projects - you know what you want your home to look like, and you're ready to do it now. Surprisingly enough, building a pole barn with living quarters isn't a new concept. However, it's steadily gaining popularity in the housing market.