Now that the cold weather is here to stay (especially with the snow that we've been getting recently), we are often times faced with the same question from our customers, "Can you build a pole barn in the winter?" The answer is simple...yes we can.
Your pole barn or post frame building is key to your operation. Your day-to-day activities happen in this building. Your future generations will be working in this building. Or maybe, if you're in the commercial industry, your monthly income is dependent on this building. But, what happens when the building gets crowded? What happens when you realize that you're running out of space? What happens when it finally hits you that this building just isn't big enough?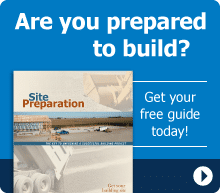 Enjoy a smoother construction experience.
The guidebook that offers essential steps and information which lays the foundation for an on time and on budget project.
Did you know that heating and cooling are the largest energy drains in post frame buildings with climate controlled spaces? If you think about it...it does make sense. Heat rises to the top of any building, and if your building isn't well insulated what happens to the heat? It will escape through the top of your building, or around any windows and doors that aren't properly sealed.
Have you been thinking about building a new post frame farm shop, tractor storage pole barn, or even a seed warehouse building? There are many things to take into consideration during the planning stage of your new post frame building project and sometimes–ok...let's be real now–the majority of the time, it can be a stressful process.
Over time, post frame buildings, aka pole barns, can lose their original luster...especially if they're anywhere from 50-60 years old. We've all seen it before–the metal is starting to rust, the sliding doors aren't functioning as they should, and you've been struggling with a roof leak that you just can't seem to fix...no matter how many times you get someone to come out and look at it.
Most big purchases we all make today come with some sort of warranty. Whether it's your new car or truck, a major appliance, or that shiny new 65" TV you just had to have...they all have some type of coverage. And what's the first thing that the salesperson will ask you when you decide to make your purchase? "Would you like to buy the extended warranty package?"