Building Design | Posts | Structural Integrity
When you imagine a pole barn, you probably picture a horse barn with a riding arena, or a commercial building used for retail purposes. Most likely, you don't think of the engineering components that make your post frame building structurally-sound.
Building Tips | Comparisons | Pole Barn Builders | Posts
Our next builder comparison features Graber Buildings, Inc. This fast-growing post frame company constructs farm, commercial, residential, and equine buildings in East Central Illinois. They're not to be confused with Graber Post Buildings in Southwest Indiana.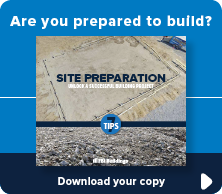 Enjoy a smoother construction experience.
The guidebook that offers essential steps and information which lays the foundation for an on time and on budget project.
Building Construction | Comparisons | Posts | Repairs & Renovations | Structural Integrity
Is your post frame building showing signs of age? Are prior repairs not holding up like they once did? While we wish pole barns were invincible, that's just not how things work.
Building Tips | Comparisons | Pole Barn Builders | Posts
Our next builder comparison features Greiner Buildings. They construct agricultural, commercial, and residential buildings with a commitment to "raising the standard" through superior materials and service. In this blog, we present the facts and strengths of each post frame builder. Our goal is to provide you with a better understanding of how FBi compares to Greiner before making a buying decision.
Building Features | Farm Buildings | Posts
When you're considering a new post frame building, the excitement sets in, and you can't stop anticipating the end result. Maybe you're visualizing working on projects in your new farm shop, or maybe you're imagining how a combine will look in your new cold storage building.
Building Design | Building Features | Posts
There's a vast array of options when it comes to finishing your post frame building, both inside and out. Deciding on the finishing touches is always the most fun, but finalizing these selections can seem far-fetched.