Over the last few months, we have seen quite a few changes that have arisen amid the effects of COVID-19. We see these changes happening in our daily routines, business operations, and the economy. Here at FBi Buildings, we have seen some changes in the post frame industry as well.
Building Design | Posts | Structural Integrity
You've been saving for your dream pole barn for a while now, and you're officially ready to start the building process. Maybe you had to work a few extra hours a week or had to cut down on going out to eat, but you reached your budget goal, and you're excited to get the ball rolling.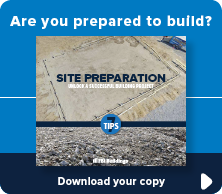 Enjoy a smoother construction experience.
The guidebook that offers essential steps and information which lays the foundation for an on time and on budget project.
States are slowly beginning to open back up, allowing for businesses to operate at half and/or full capacity in phases. The uncertainty of not knowing what is open and what is closed can be a bit frustrating. Thankfully we have the resources readily available to get some insight on where everyone stands.
You've spent countless hours researching, reading, and scouring Pinterest for all of the inspiration, and you now feel confident in how you want your pole barn to look. Maybe you created a Pinterest board solely for your new pole barn, or maybe you've compiled a stack of photos you've torn out from magazines for ideas. No matter how you decided to find your inspiration, you're ready to take the next step. Designing the floor plan for your pole barn.
Building Tips | Cost | Posts
Our daily lives have looked a little different over the past couple of months. Our living rooms have turned to classrooms and offices, we're cooking dinner instead of dining out at restaurants, and people are getting seriously creative in finding ways to have fun at home. Even with social distancing in place, families and friends are connecting and growing closer than ever before.
Building Design | Posts | Structural Integrity
Lately, it's been incredibly windy here in the Midwest. However, this does not come as a complete surprise to all of us since it's consistently windy year-round. With our ever-changing temperatures from day to day, it's windier than not, and we think any Midwesterner can agree to that statement.