Can I Design My Own Pole Barn Floor Plan?

Subscribe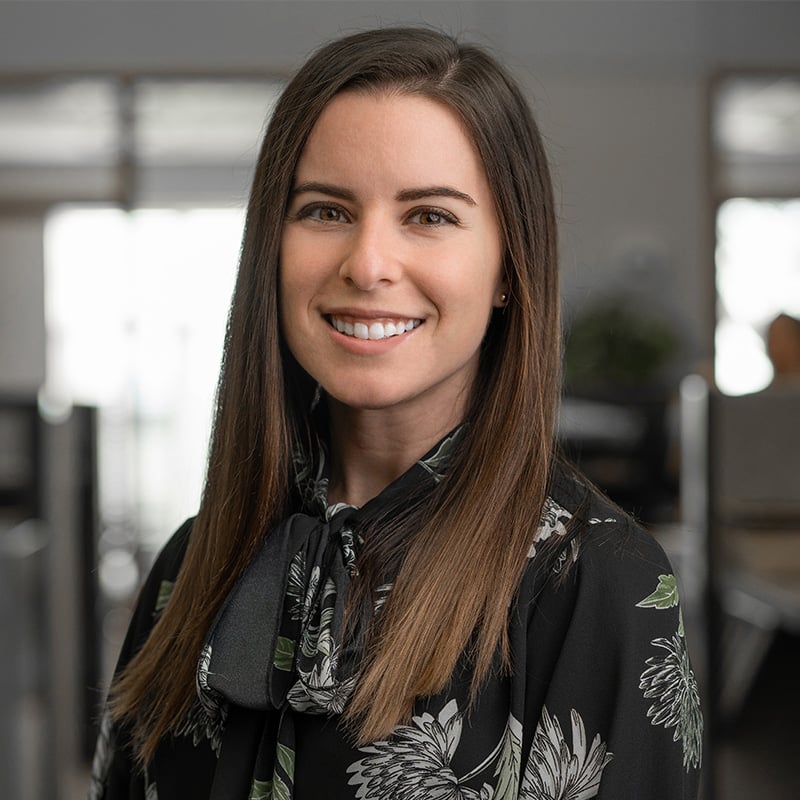 After working in the banking industry for 5 years after college, Courtney realized she needed a change and decided to pursue a new career path. Growing up she has always been creative and enjoyed writing, taking pictures, or painting. Now as the Marketing Content Creator for FBi Buildings, she gets to utilize her creative abilities in her everyday work. In her free time, you can find Courtney at home reading a book, partaking in any and all outdoor activities, or traveling and photographing her adventures. Courtney resides in Northwest Indiana with Lacey, her red tick coonhound.
You've spent countless hours researching, reading, and scouring Pinterest for all of the inspiration, and you now feel confident in how you want your pole barn to look. Maybe you created a Pinterest board solely for your new pole barn, or maybe you've compiled a stack of photos you've torn out from magazines for ideas. No matter how you decided to find your inspiration, you're ready to take the next step.
Designing the floor plan for your pole barn.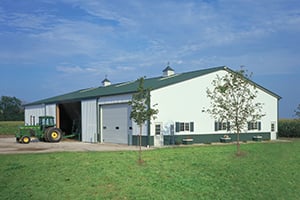 Our guess is that it's taken quite some time for you to finally narrow down your perfect post frame building. You're proud of what the end result is, and have pride in the fact that you made it through all the tough decisions. Sure, deciding on pole barn color combinations and building features are tough, but knowing where to start with the floor plan can seem daunting for some.
You can look online for floor plans to get an idea of what you want, or some post frame companies give you the option to design your own. If you know exactly how you want your pole barn to look, having the opportunity to create your own floor plan from scratch just might be the best route to take.
So, is it possible for you to design your own pole barn floor plan for us to bring to life?
The answer is yes.
It's not uncommon for us to receive a floor plan with the questions, "Can you make this happen?" and "How much will this cost?" We want to work with you and your vision to ensure you get the pole barn of your dreams, and to make sure no feature is forgotten. When you're ready to finalize your floor plan, we're ready to start building.
Our design team will take your plan and ensure it's up to code. You design it, and we'll make sure it meets the proper functionality for the building and meets the counties building codes.
Keep reading for tips on designing your own floor plan and learn how we can help you along the way.
Where Do I Begin When Designing My Post Frame Floor Plan?
The easy part is visioning what your pole barn is going to look like in your head. The hard part is getting that all onto paper without missing any details.
Before you even begin drawing up the plan, it's a good idea to make a list of what you have in mind for your post frame building.
Ask yourself the following questions to make sure no detail is overlooked:
What is the location of my pole barn?
What size will my pole barn need to be to serve its purpose?
What will the layout be?
Will I be adding any extras to my post frame building?
By answering the questions above, you'll have more confidence in your floor plan design. There is nothing worse than finalizing your post frame floor plan, only to realize when pole barn construction begins, you completely neglected to include something you need.
Let's take a look further into these questions to ensure you feel confident in your design before post frame construction even begins.
1. What is the Location of My Pole Barn?
Determining the location of your post frame building is crucial in ensuring you can build how you want to. Certain counties in certain states have different building codes and regulations you'll need to follow when constructing your pole barn. Some sizes and features might be allowed in one county, but might not be permitted in another.
You will also want to make sure you have plenty of space to build the size you want, which we'll cover in the section after this. Ensuring proper site preparation will result in the proper execution of your pole barn. If you need to clear trees or brush, demolish any existing buildings, or plan to work around said existing buildings, it's vital to make a note of these factors.
2. What Size Will My Pole Barn Need to be to Serve its Purpose?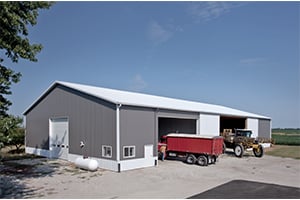 Now that you've determined the location of your post frame building, the next step is figuring out how big or how small you'll need it to be.
Establishing your pole barn's purpose will help you discover the size you'll need. If you're unsure of which size to go with, you can always check out our most popular pole barn sizes for a little bit of help.
Remember, you can always add on to your pole barn later on down the road if you decide you need more space. If you have the room for an addition, it's okay to build a little smaller right now. Just keep in mind, though, that adding on can become a bit costly.
3. What Will the Layout Be?
Establishing the flow of your post frame building is crucial, and you'll thank yourself later on for keeping this factor in mind. You don't want to design your pole barn in a way that will only frustrate you later on.
Where do you plan to store your equipment?
Will there be a designated space for a work station?
Is there an interior office with a possible loft?
Perhaps you might want to include a wash station?
Do you plan to have living quarters?
Designing a layout that will be functional is extremely beneficial in ensuring the utmost productivity. You'll want to make sure everything has a spot, and nothing will be in your way while you're trying to work.
4. How Many Doors and Windows Will I Need?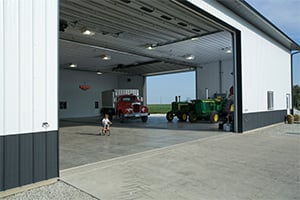 Deciphering the number of windows and doors your post frame building will need is essential, as is the placement of each. A window or door that is installed without functionality in mind is just a feature to look at if it can't serve its intended purpose.
If you plan to install one or more overhead doors or garage doors, you'll want to ensure they're placed on the proper side so you can move tractors, semi-trucks, and trailers in and out with ease. You'll also want to consider the height of the equipment and machinery you are moving in and out so your pole barn will be the correct height.
When it comes to windows, do you want ample natural light? Or do you prefer the "less is more" option? Placement of windows is also extremely important in ensuring that no light is wasted when you need it most.
5. Will I be Adding Any Additional Features to My Post Frame Building?
Adding extras to your post frame building can be the best part of all. These extras are what are going to add character and purpose to your barn to really make it your own. Do you plan to add any of the following?:
Overhangs

Cupolas
Custom Dutch Doors

Sometimes extras often get overlooked, so it's important to make a note of them right off the bat to ensure nothing gets left out of your pole barn design.
Are You Ready to Design Your Pole Barn Floor Plan?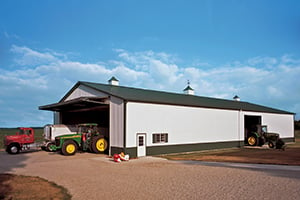 Building a new pole barn is exciting, so we get it when you're ready to hit the ground running. There is no time to waste once you've got your design ready to show to us.
Don't forget about our Design Online Tool, where you can design your virtual pole barn instead of having to sketch it all out on paper. You can send us your design, and we'll walk through it with you to make sure every base has been covered.
Whether you choose to design your pole barn online or design on paper, our post frame experts are ready to see your design and work with you to perfect every single detail. When you're ready to take the next step, just give us a call, and we'll be ready to make your dream a reality.
Just remember to design and build with confidence.
---
Do you have more questions about designing your own pole barn floor plans that are not covered in this article? If you need help designing and planning, please contact FBi Buildings at 800.552.2981 or click here to email us. If you're ready to get a price, click here to request a quote, and a member of our Customer Engagement Team will help you determine the next steps of your project.