Storage. Like it or not it's something that we all need. If you're like some, it's something that we just have to have. Why? Because we are running out of space...and we have too much stuff. Our house is full. Our closets are full. Our basements are full. Our attics are full. And guess what? We keep getting more stuff to add to the mix. And guess what? If you have kids or plan on having kids it doesn't get any better. Kids want a lot of stuff.
Whether farming is your hobby or your business, we understand the many unique requirements of building a safe, efficient and attractive post-frame building. It all starts with good planning and intelligent design. The goal in all of this is to arrive at a building that. Whether you're looking at building a new building or adding on to the one you currently have, we rounded up our top five farm shops that are perfect for those with a farming hobby or business.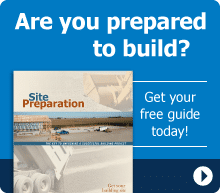 Enjoy a smoother construction experience.
The guidebook that offers essential steps and information which lays the foundation for an on time and on budget project.
If you're a full-time farmer (or even a part-time farmer) who would like multiple pole barn buildings to maximize operational efficiency, but you also have a limited budget, a multi-purpose post frame building might be the solution you've been searching for. Why? Because you get the best of both worlds and you're also saving money by doing so.
If you live in the Midwest (like we do), you never know what type of weather you're going to get...especially in the winter months. Why? Because winter can be unpredictable. One day it's warm...the next day it's rainy...and the next day? There's so much snow on the ground that you're stuck at home. But what happens when it gets cold? What actions do you take to make sure that your home is nice and cozy on the inside?
Your pole barn is up and it's fulfilling everything that you needed it to and then some. Your tractors and trucks have a nice place to stay in the custom hobby shop during the winter months, and you have already been utilizing the custom farm shop to work on those projects that have gotten away from you. But then life happens...
Your pole barn or post frame building is key to your operation. Your day-to-day activities happen in this building. Your future generations will be working in this building. Or maybe, if you're in the commercial industry, your monthly income is dependent on this building. But, what happens when the building gets crowded? What happens when you realize that you're running out of space? What happens when it finally hits you that this building just isn't big enough?