Comparisons | Posts | Structural Integrity | Videos
Post frame companies want you to purchase their product over their competitors, and the one way they can convince you to do so is to advertise their product as the best on the market, especially when they're comparing the structural integrity and pole barn steel warranties of their main competitors.
Comparisons | Posts | Videos
Pole barn - a term that we have been familiar with since 1958. A term that we commonly use interchangeably with post frame building. A term that will always be used by our customers.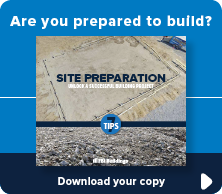 Enjoy a smoother construction experience.
The guidebook that offers essential steps and information which lays the foundation for an on time and on budget project.
Deciding to build a pole barn is a large undertaking. From making the initial calls to the best pole barn builders, all the way to the final touches. The people designing and constructing your post frame building influence your overall experience...from start to finish.
Building Construction | Posts | Videos
Has building a pole barn been a goal of yours for quite some time? Maybe you already have acreage to construct one of the following post frame buildings: A durable farm shop to shelter your heavy machinery from the elements A versatile commercial building for your booming retail business A hobby shop that'll serve as a man cave/she shed with additional storage space A picturesque horse barn equipped with an indoor riding arena No matter the building design, you can't help but wonder, "When is the best time to purchase a pole barn?" We understand why you would think that because you don't want to miss out on any deals or savings.
Building Maintenance | Posts | Videos
Your pole barn project is complete. It's everything you imagined it would be and then some. Your heavy machinery (e.g., baler, combine, tractor, planter, and skid steer) has a nice place to stay in a durable farm shop. After a long day at work, you can sneak away to your custom hobby shop to work on enjoyable side projects. You couldn't ask for more.
Building Construction | Posts | Videos
During the winter months, we are oftentimes faced with the same question from our customers, "Can you build a pole barn in the winter?" The answer is simple. Yes, you can!