Posts | Company | Pole Barn Builders
Who Are The Top Pole Barn Builders in Ohio?

Subscribe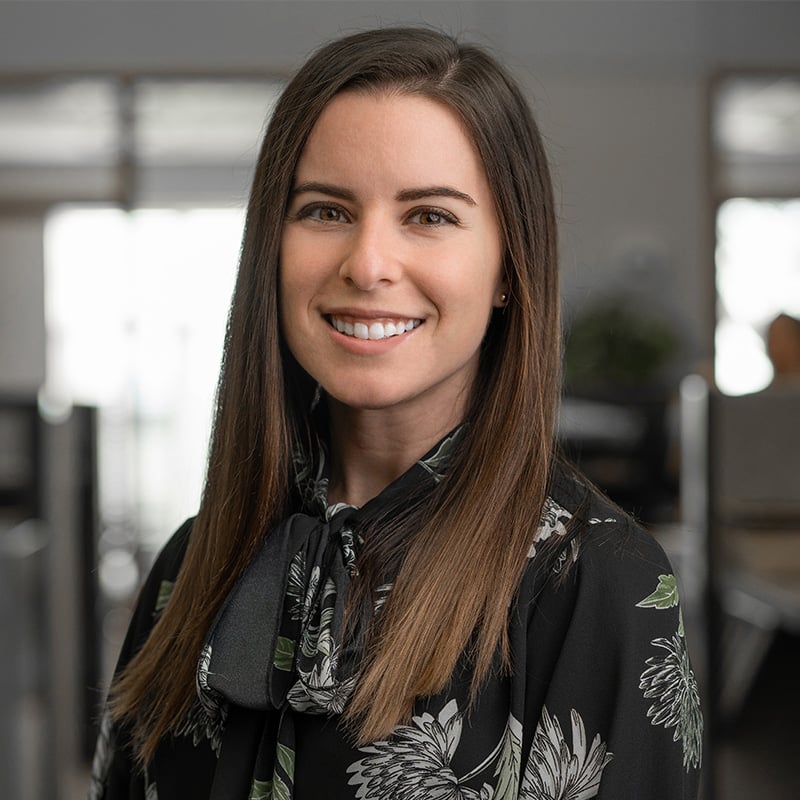 After working in the banking industry for 5 years after college, Courtney realized she needed a change and decided to pursue a new career path. Growing up she has always been creative and enjoyed writing, taking pictures, or painting. Now as the Marketing Content Creator for FBi Buildings, she gets to utilize her creative abilities in her everyday work. In her free time, you can find Courtney at home reading a book, partaking in any and all outdoor activities, or traveling and photographing her adventures. Courtney resides in Northwest Indiana with Lacey, her red tick coonhound.
One of the hardest parts of building a pole barn is perfecting the building design.
You want to ensure your post frame building has everything you're needing, but you also want to ensure you won't go too far over budget.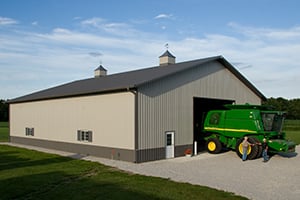 You have big design decisions to make such as what doors and windows will be most effective for your pole barn, and some smaller decisions such as opting for wainscoting or planting energy-efficient landscaping.
Another difficult part about building a pole barn is figuring out which post frame builder is right for you.
You want someone who truly understands what you're looking to build and someone who you can trust to get the job done right and within budget.
To help make the selection process less daunting, we've taken the liberty of narrowing down the top pole barn builders in Ohio we feel could be the best fit for the job.
In the past, we've brought you the top pole barn builders in Indiana, Illinois, Michigan, Wisconsin, and Iowa, and now it's time to learn who the top pole barn builders are in Ohio.
Keep reading to find out who made the list and if these post frame builders can make your dream pole barn a reality.
How Do You Decide Which Post Frame Company Is Right For You?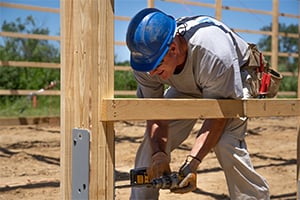 For starters, look for a post frame company that has ample experience in the post frame construction industry.
This is a good sign that they're competent, trustworthy, and know what they're doing when it comes to bringing visions to life.
Next, take a close look at their reviews.
If past customers have good things to say about this company, that's another good sign of someone you can trust to do good work.
However, take any negative reviews with a grain of salt.
Not all bad reviews are an accurate depiction of the company and the scenario being explained.
Finally, don't forget to read about the history of the company and where the company sees itself heading into the future.
If you like what you read and you get a good vibe from them, give them a call for a quote.
Trust your gut when doing your research. If something feels off about a post frame company, try researching another builder.
Your gut rarely will let you down if you listen well enough.
Top Pole Barn Builders in Ohio (Our Recommendations)
In no particular order, continue reading to find out our recommendations you can trust to build your new post frame building.
Morton Buildings
Headquarters: Fairfield, IL
Insights: Morton Buildings has been serving its residential, agricultural, and commercial community since the late 1940s. This employee-owned company has over 100 construction centers throughout the country to assist you with both your building and repair needs. They also have eight manufacturing facilities where many of their building components are produced.
FBi Buildings, Inc.
Headquarters: Remington, IN
Insights: FBi Buildings, Inc. is a family-owned company that has been servicing Indiana and Illinois since 1958. Since then, they have built over 20,000 agricultural, equine, commercial, and residential pole barns. They also offer their repair and renovation services with crews specifically for this market.
Timberline Buildings
Headquarters: Warren County, OH
Insights: Located in Warren County Ohio, Timberline Buildings was established in 1982 and is a family-owned business. Timberline has erected pole buildings, residential and commercial, throughout Central Ohio, Southern Ohio, Eastern Indiana, and Northern Kentucky. Timberline Buildings faithfully stands behind their work performed and the products they sell in accordance with manufacturers' recommendations and warranty.
Howell Buildings Company
Headquarters: St. Paris, OH
Insights: With more than 40 years in the construction business, the Howell Buildings Company team offers a wealth of experience in solving the building needs of central and west-central Ohio customers – for commercial, agricultural, local government, public safety, and residential building projects.
Lester Buildings
Headquarters: Lester Prairie, MN
Insights: Lester Buildings is a leading manufacturer and builder of custom pre-engineered, post-frame building systems for farm, livestock, equine, hobby, and commercial purposes. They also sell material-only packages. What sets them apart? Three things: a professional, collaborative planning experience from concept to completion, customization, and value.
What Questions Can I Ask to Help Me Decide on a Post Frame Builder?
Just like with any large buying decision, you'll want to ask as many questions as you can before finalizing your purchase.
The more information you know, the better prepared you'll be for your decision.
Below, we've listed some questions to ask to help you determine if the post frame builder you're wanting to work with is the best option for you.
1) What does the companies building process entail?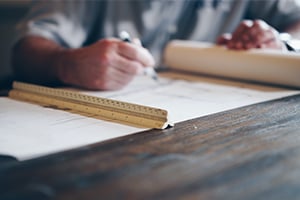 Current building processes might look a little different after experiencing the current worldwide pandemic.
Building material prices have been all over the scale and timelines for completion might not be as quick as they would have been before the pandemic.
It's crucial to talk to your builder up front to see if they're able to complete your pole barn in a timely manner and if obtaining building materials is still easy for them.
It's also important to remember that no two building processes will be the same between post frame companies.
If you're inquiring about multiple pole barn builders before you narrow down your selection, you'll want to ask each of them how their process looks as this could help to seal the deal.
2) Do they use quality building materials?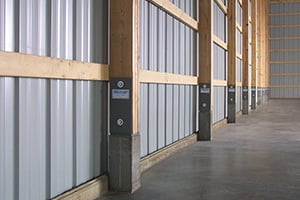 Each post frame builder will have their selection of materials they prefer to work with.
Columns, doors, windows, lumber, metal siding/roofing, and paint will all vary, so you'll want to make sure they're a higher-grade, quality material.
Quality building materials will help to ensure your pole barn's structural integrity so your building can withstand the test of time.
Examples of high-quality materials would be 3-Ply columns versus solid columns, stainless steel screws versus Galvalume, and Kynar paint versus Polyester.
If your builder quotes your pole barn on the low end, there is a good chance they're skimping on materials.
While that bottom line might look appealing, just remember you get what you pay for.
3) How does the project completion timeline look?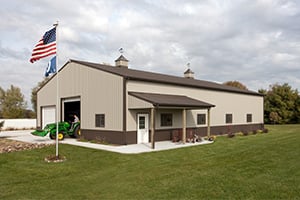 Since the current pandemic, timelines on building completion might look a bit different than before.
Current commodity prices and shortages of materials play a big role in how quickly a building can be finished, so it's vital to talk to your pole barn builder upfront to see if these factors could affect your building.
Some post frame companies are still feeling the effects of the pandemic, so delays might be inevitable in finishing your post frame project.
With the recent high demand for pole barns, you might also experience delays in getting permits.
You'll want to make a note to speak with your local permit office as well to see how the global pandemic has affected their timelines, too.
4) Do they directly employ construction crews or outsource them?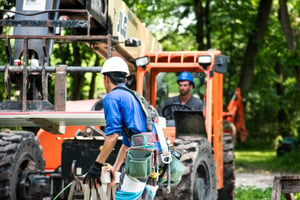 It's a good idea to ask your post frame builder if they have their own crews they employ directly or if they prefer to outsource their framing carpenters.
While there is nothing wrong with a pole barn builder that outsources their crews, this does open up the potential for delays in getting your pole barn built.
These crews might be working on numerous projects at once, so keeping projects organized could become difficult.
Directly employed framing carpenters are held accountable and scheduled projects can be more easily managed.
5) How do they handle building damage once construction is complete?
As much as we'd like to think our pole barns aren't susceptible to damage, the potential for damage is inevitable.
Midwest summers and winters can be pretty brutal, so it's best to have a plan of action in case your post frame building does endure damage.
It's vital to find a post frame company that has a knowledgeable repair crew you can call to repair the damage in a timely fashion.
If they don't have their own repair crew, you'll end up spending time researching for someone you can trust to repair the damages.
You'll end up waiting a long time for this repair crew to come to your property which can end up causing you more headaches.
Speaking of damage, don't forget to ask your builder what their pole barn warranty includes.
No standard warranty exists in the post frame industry, so it's important to discuss your options with your builder.
Not sure of what questions to ask your builder? Feel free to utilize these top five warranty essentials for reference.
6) Will this post frame company be around in 20 years?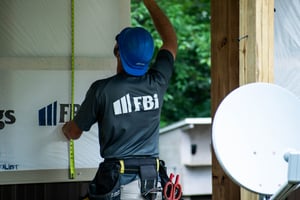 Last but not least, does it feel like this post frame company will be around for a long time?
Someone who has been in the post frame industry for quite some time should be knowledgeable and competent in their work.
A passionate builder who takes pride in their work and truly cares for their customers is someone who will be around for 20 years or more.
If you're not getting this vibe from your post frame builder, there could be a chance they don't care.
However, just because a builder hasn't been constructing pole barns for 20 years doesn't mean they aren't good at what they do.
What they lack in experience they can make up in skills and competency.
Do You Know Which Ohio Pole Barn Builder You'll Choose?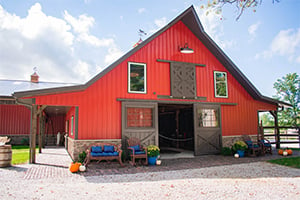 Now that you've read our recommendations on the top pole barn builders in Ohio, do you know which post frame company you'll choose?
It's essential to trust your gut when it comes to narrowing down your decision.
Just remember to ask the post frame professionals a lot of questions, get as many quotes as you can, and browse online galleries for inspiration for your dream pole barn.
Before long, you'll be well on your way to enjoying your new purchase.
No matter who you decide to go with, just remember to always build with confidence.
---
Do you have more questions about the top pole barn builders in Ohio that are not covered in this article? If you need help designing and planning, please contact FBi Buildings at 800.552.2981 or click here to email us. If you're ready to get a price, click here to request a quote, and a member of our Customer Engagement Team will help you determine the next steps of your project.