FBi vs Lester Buildings: Who's Best for Your Project?

Subscribe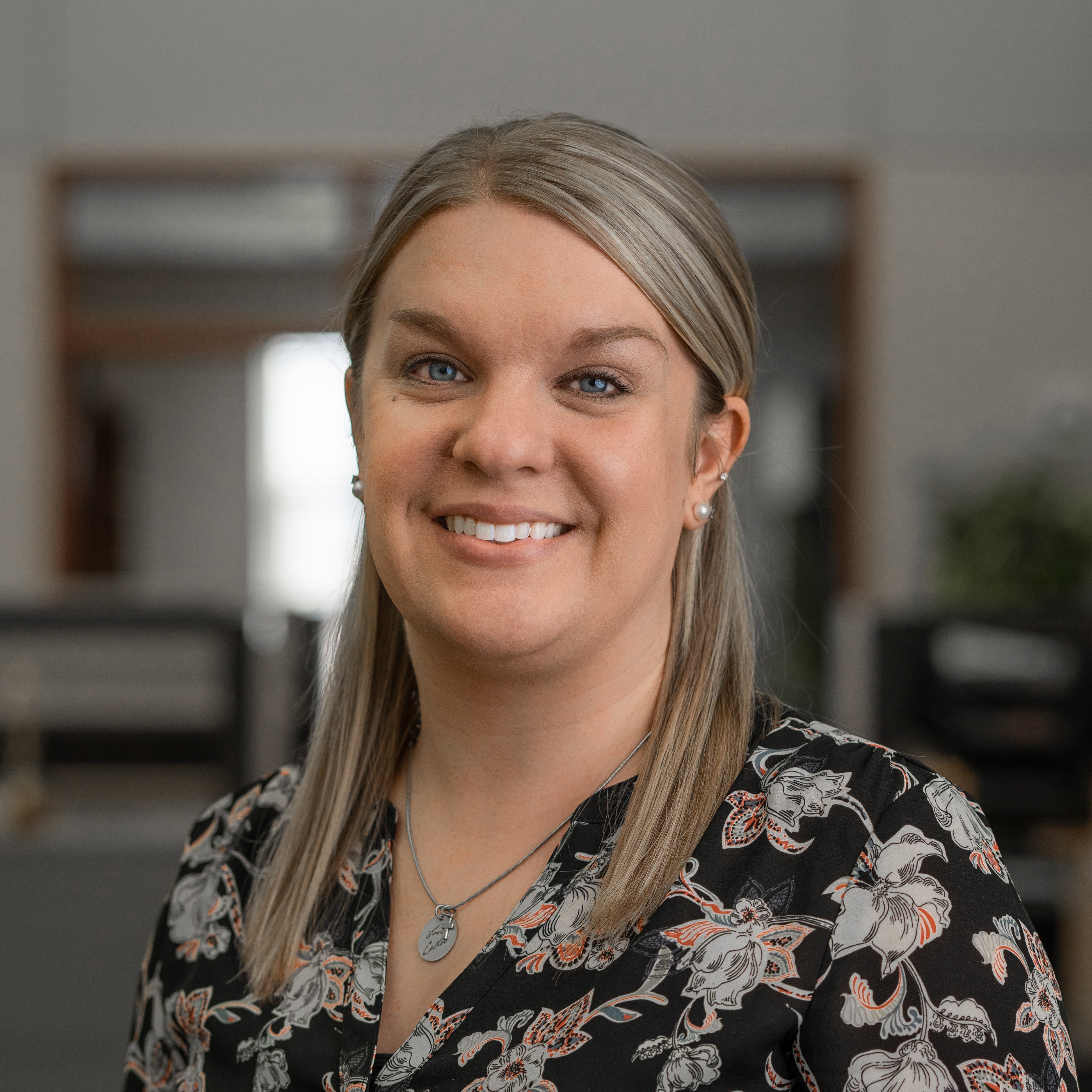 Angie graduated from Indiana State University with a Bachelor of Science in Interior Design. Prior to joining the FBi team, Angie was a kitchen and bath sales consultant in Lafayette, IN. In 2012, she started with FBi as the Inside Sales/Marketing Assistant. Today she holds the role of Sr. Marketing and Inside Sales Manager. Angie grew up in a farming community and has always enjoyed helping her family on the farm. A past 10-year 4-H Member, her passion for livestock pursued her to take a career in the agriculture field. She and her husband live in Northwest Indiana with their two daughters. In her free time, she enjoys outdoor leisure activities and spending time with friends and family.
Our builder comparison for this week is featuring Lester Buildings.
Similar to FBi, Lester constructs buildings for farm, hobby, horse and stable, livestock, commercial, and residential buildings. They firmly believe that they set themselves apart from their competitors with these three things:
A professional, collaborative planning experience from concept to completion
Customization
Value
In this blog, we will be presenting the facts and strengths of each builder. Our goal is to help you have a better understanding of how FBi compares to Lester before you make a final decision.
FBi Buildings vs Lester Buildings: 7 Key Differences to Look For
1. Customer Service
FBi Buildings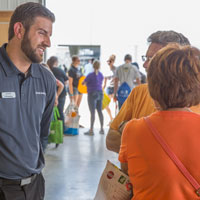 From the first call into the office, all the way to the last call with your Project Manager, FBi tries to ensure that you're aware of what's going on with your post frame building project every step of the way.
Each customer is assigned their own personal Project Sales Consultant that lives in their area. FBi currently has 14 Project Sales Consultants that are spread throughout Illinois and Indiana covering designated territories. This allows them to meet with you not only to understand your needs in person but walk your property and help you identify the best location for your building.
Once the project is finalized and you're ready for construction to start, you will be given a personal Project Manager. They are responsible for the scheduling of FBi's crews along with providing resources to help check your site prep or answer other questions you might have.
FBi's Project Managers help outline your project in four specific phases:
Processing: Is an overview of the first steps to your construction project. This is also where FBi will be going over site preparation, permitting, and approximate start time.
Design & Permit: FBi will follow up with you about your building permits and site prep updates. Your Project Manager will also be reviewing your construction drawings and validating the expected construction start date.
Pre-Mobilization: Involves your Project Manager in completing the steps to set up the date the crew and material will arrive.
Construction: This phase details the main milestones that will happen during construction that you need to be aware of along with the finishing steps after completion.
Lester Buildings
Lester's approach is slightly different from FBi's. Instead of having a dedicated salesman for your project, they have a large network of independent, locally owned Lester Building Dealers.
In parts of Minnesota, Wisconsin and Illinois, company-employed Territory Managers oversee sales and service. If you happen to build in those areas that are covered by the Territory Managers, you'll be working directly with Lester. If you'll be building outside of those areas, you'll be working with the locally-owned, independent dealers.
The Lester dealers get support from the Area Managers for all of their routine and technical and sales support needs. In addition, Project Coordinators, Custom Quote Techs and Transportation Personnel work closely with the independent dealers.
Who has the best customer service?
FBi comes out on top for this one because their Project Managers (PM) are able to spend all their time on sold contracts and assisting you through your entire construction process. By having a dedicated PM, you're more likely to get your questions (or concerns) answered in a timely fashion.
In contrast, Lester's dealers are still tasked with selling other projects. This can be harder to get projects completed due to their multiple roles and larger service areas.
Both companies will offer you assistance throughout the entire construction process but with two totally different approaches.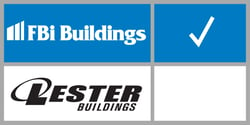 2. Service Areas
FBi Buildings
FBi is a family-owned company that started in 1958. Their corporate headquarters is located in Remington, Indiana. During that time they've been known as the preferred pole barn builder in the Midwest.
Currently, their service area is limited to Indiana, Illinois, Eastern Iowa, and Southern Michigan. However, if you have a unique project that is outside of their building territory, they will look into pursuing other options to see if it is feasible for them to be your pole barn builder.
Lester Buildings
Lester Buildings is a privately held, locally owned company that started in 1947. In 2004, members of the Lester Buildings management group purchased the company. The headquarters for Lester is located in Lester Prairie, MN.
Currently, their post frame buildings are available along the East Coast and as far west as Montana. With the help of their locally-owned, independent dealers they construct pole barns in the following 36 states:
Alabama (not the entire state)
Colorado
Connecticut
Delaware
Georgia (not the entire state)
Illinois
Indiana
Iowa
Kansas
Kentucky
Maine
Maryland
Massachusetts
Michigan
Minnesota (not the entire state)
Missouri
Montana
Nebraska
New Hampshire
New Jersey
New York
North Carolina
North Dakota
Ohio
Oklahoma (not the entire state)
Pennsylvania
Rhode Island
South Carolina
South Dakota
Tennessee
Texas (not the entire state)
Vermont
Virginia
West Virginia
Wisconsin
Wyoming (not the entire state)
Who has the best service area?
Lester easily wins this. With coverage in 36 states, spread across the country, they are able to service a greater region than FBi Buildings.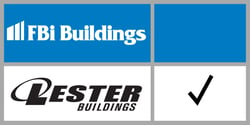 3. Pole Barn Materials
Steel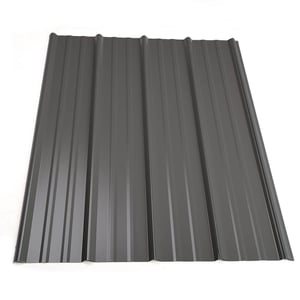 FBi Buildings
FBi's panels are 29 gauge, heat-treated, full-hard, high-tensile steel with a minimum yield point of 80,000 PSI (pounds per square inch). That's 60 - 78% higher than what's commonly used.
A high yield is nearly twice as strong as other steel and can improve the structural integrity of your building by providing greater resistance to impact damage from hail, rocks, etc.
Their buildings also feature galvalume walls and roofs. Depending on what pole barn color you choose, FBi will also use galvanized steel panels on their walls. The galvanized steel that FBi uses is G-100.
Galvalume is a combination of aluminum, silicon, and zinc coating that fights corrosion. This is different from galvanized steel where once their galvanized coatings wear down or are penetrated, corrosion will begin to spread.
Lester Buildings
Unlike FBi, Lester roll forms its own steel at their factory. They roll their own steel for added quality control and trim everything in-house prior to arriving on the job site. To help minimize errors with trimming, they program the panel lengths directly from computer-generated drawings.
They also use G-80 steel for both metal options that they offer; Uni-Rib™ Steel Panels and the patented Eclipse Roof System™. Both steel options are only available through Lester Buildings.
Uni-Rib™ Steel Panels
28 gauge steel is predominantly used for this steel panel; they also offer this panel in 26 gauge steel with the same tensile strength as their 28 gauge steel
Minimum tensile strength is 80,000 PSI
Both gauges are available in galvalume and galvanized options. Interior panels for lined and insulated structures will use galvanized steel with polyester paint.
Eclipse Roof System™
This system is strong and weathertight for new construction or re-roofing projects.
Customers will benefit from a metal roof system that combines the structural integrity of a through-fastened roof with the sleek appearance of a standing seam metal roof; all at a lower cost.
Available in 26 or 28 gauge panels
Protected with a galvalume coating substrate

Who has the best steel?
There's a lot of back and forth between builders on the importance of steel strength and what type of steel gauge you should be using for your post frame building. However, we do have to give a nod to Lester for manufacturing their own steel and offering different options for their customers.
Both FBi and Lester offer a high quality steel, but the overall winner is dependent on what type of steel you would be using from Lester.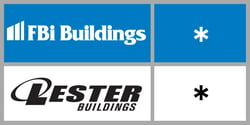 Wood
FBi Buildings
The type of wood that FBi uses is dependent on the building design. For example, if you're going to build a pole barn that will have large clear spans than FBi will use Machine Stress-Rated (MSR) lumber for their trusses.
Each piece of MSR lumber is tested for stiffness and strength prior to being used. FBi will also use #1 lumber for jobs that require smaller trusses.
Lester Buildings
Lester uses three different types of lumber, all dependent on the building design. Those three types are:
Raw Lumber: Lester's engineers use a lumber grading system to decide what wood species, grade and strength best suits each column, girt, and purlin. They know what they're buying because they only use stamped/certified lumber.
Treated Lumber (EPA Approved): Treated lumber is used based on specific conditions, such as livestock facilities, splash planks, or nail laminated columns that are embedded into the ground.
Engineered Lumber: Lester uses engineered lumber when raw lumber isn't long/big enough to meet the building's engineered design. Lester manufactures and tests their engineered lumber in a controlled environment.
Who has the best wood?
The overall winner of this section is dependent on what type of wood you would be using from Lester.
FBi gets a nod for using MSR lumber for their large, clear span trusses. Lester also gets a nod for the different lumber options that they offer for their customers.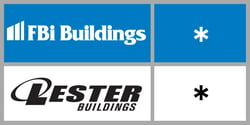 Screws
FBi Buildings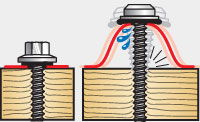 FBi uses a stainless steel capped, self-sealing screw. The screw fasteners encapsulate the sealing washer to protect it from the elements and to improve aesthetics.
The washer maintains its seal and is more reliable than commonly used neoprene, and offers the best heat, cold, weather, and ozone resistance.
Lester Buildings
To safeguard the building strength, Lester will disperse weight by using many smaller fasteners, rather than using larger fasteners. Their wall and roof screws fasten exterior steel cladding to interior boards and are corrosion resistant to help prevent rust streaks.
Their screws are also available in all of Lester's steel panel colors.
Who has the best screws?
FBi is the better choice for screws because the screws that they use are stainless steel. The head of the screw is formed to "umbrella" the washer to protect it from the elements and dry rot, longer. If you are worried about roof leaks, you'll want to make sure that you have a screw that is protecting the water-sealing washer. FBi's stainless steel head is guaranteed to never rust.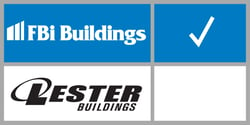 Trusses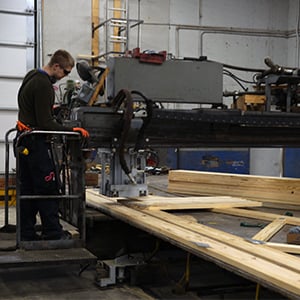 FBi Buildings
FBi trusses are made in their own plant and engineered specifically for your building. Their truss plant is also certified by a third party Truss Plate Institute inspection service to ensure the quality fabrication of all trusses.
The lumber used to build the trusses is joined with heavy-duty steel plates. These plates are pressed straight in and have a dense concentration of long teeth providing excellent grip on the wood.
Lester Buildings
Similar to FBi, Lester also manufactures their own trusses with a double-press system. Each truss is specifically made for their customer's buildings.
Their truss saw is programmed to cut the boards to the exact length needed to ensure accuracy and reduce construction time. Their truss plates are also pressed on for added strength and corrosion protection.
Who has the best trusses?
Both FBi and Lester come out on top for their trusses. They both press their steel plates on their trusses instead of rolling them on. Using this technique allows them to be even more precise when engineering truss strength.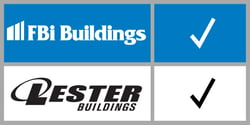 Paint
FBi Buildings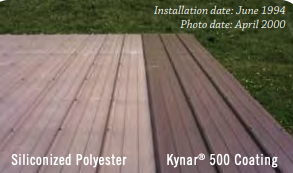 FBi's side and roof panels are finished with the Kynar 500 Fluoropolymer paint system. This system isn't just a wet dipped or sprayed on paint, it's baked-on paint that has a strong resistance to fading, chalking, and corrosion.
Developed in the 1960s, Kynar was initially produced by a single manufacturer for use on historic and monumental buildings. Their panels are known to retain their rich color for 40 years or longer.
Lester Buildings
Sherwin-Williams has been the paint provider for Lester Buildings for more than 30 years. As one of the leading paint manufacturers in the world, Sherwin-Williams is known for their innovation to the coatings industry.
Lester offers two choices of paint systems. Each provides extra protection against UV rays, acidic rain, humidity and normal handling/wear and tear.
Valspar Weather XL Silicone Modified Polyester (SMP)This is standard on all exterior panels and provides an excellent value.
Valspar Fluropon Polyvinylidene Fluoride (PVDF)This is a premium option suggested for increased fade protection. This is recommended for dark colored roofs.
Who has the best paint?
Both paint systems are extremely well known in the post frame industry, but FBi gets the win for this one due to the strong resistance to fading, chalking, and corrosion of Kynar baked-on paint.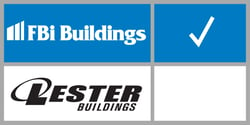 Columns
FBi Buildings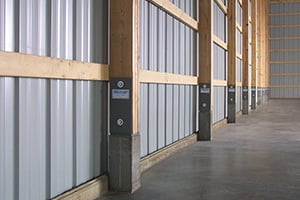 There are two types of ground contact for your columns that you can choose from when pricing your building: Laminated and Perma-Column.
Similar to FBi's trusses, they also build their laminated columns in-house. Laminated columns have greater strength in standard post frame buildings and longevity against rot than solid posts. Each layer of ground contact lumber is completely permeated with wood preservative and kiln-dried.
Not all column treatments are equal. FBi uses a .80 treatment in their columns which is 33% greater than industry standards. This treatment prevents rot and termite damage.
Alternatively, you can use Perma-Columns which are precast concrete columns. This sustainable solution is guaranteed to withstand insect damage, decay, and rotting as no wood goes into the ground.
Using 10,000 PSI precast concrete, perma-columns are 3x stronger than standard concrete. Then, the columns are reinforced with 60,000 psi rebar welded to a ¼'' steel bracket.
Lester Buildings
Similar to Lester's trusses, they also build their columns in-house and offer three different foundation systems.
Those three foundation systems are:
Posts anchored below grade; clear-span truss roof: Factory-made preset concrete footings are set in the ground to provide a barrier against soil moisture settling. This footing helps displace the building load traveling through the column. Blocks of wood are nailed and glued to the sides of the column.

These blocks act as an anchor by creating resistance to soil and prevent the column from being pulled out of the ground. In higher load situations, concrete collars are added on top of the precast footing. Steel reinforcing bars are used to pin the column to the concrete collar.

Posts anchored to foundation: This is an alternative option for those who don't like embedded columns and/or splash plank.

Posts anchored below grade; rafter style roof: The same factory settings for the clear-span truss roof are used.
Lester's multi-ply Uni-Frame columns have a bending capacity up to 60% greater than solid 6" x 6" posts and allow for more uniform penetration of CCA treatment. Factory-assembled, laminated columns feature a mechanically controlled nailing pattern assuring consistency.
Who has the best columns?
Lester gets a nod for offering three different column options for their customers. However, FBi comes out on top for their uplift protection and their economic concrete foundations.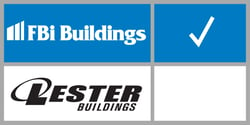 Doors
FBi Buildings
Sliding Doors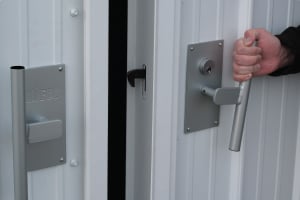 FBi's EasyMotion sliding door was introduced in 2010. One of the perks that's included with this door is the StepSaver Latch. This system saves you time and energy. No more running around to the walk-in door to disengage cam latches and snugger chains.
Just turn the key and grab the handle. It's that simple!
The EasyMotion door also features the Posi-Guide Track. This guide doesn't collect rain, ice, snow, or debris (i.e., bird nests and leaves). A unique low-friction polymer roller is protected behind and underneath the track. This system keeps the door snug to the building as it operates.
Overhead Doors
Overhead doors are something that is not standard with FBi's buildings. If you're interested in having overhead doors on your building we will work directly with our preferred vendors to supply you with the style and size needed.
Our in-house engineers carefully evaluate the entire building system and will specify the necessary foundation, column and header sizes to carry the expected loads for each door.
Lester Buildings
Sliding Doors
Lester also designs and manufactures their' own sliding doors to building loads. At this time, this is the only wind-rated load in the post frame industry.
Their sliding doors are framed with heavy-duty 16-gauge steel verticals and 16 or 20-gauge girts. They're cladded with 29 or 26 gauge steel to prevent door twisting, warping or binding. Their trolleys are specially-lubricated for easy and quiet gliding. Their sliding door track also self-cleans dirt and debris with each operation, which helps eliminates periodic cleaning.
Overhead Doors
Similar to FBi, Lester's overhead doors are not included with their buildings (unless you're wanting a hydraulic door). Lester partners with Clopay® for their overhead doors. Clopay is responsible for the delivery and installation of their doors.
Who has the best doors?
Where FBi separates themselves from Lester is their Posi-Guide Track. FBi's track being off the ground helps eliminate rocks, sticks, or leaves from jamming the door and needing to be cleaned.
However, if you prefer to use overhead doors then both companies are capable of finding preferred vendors to work with.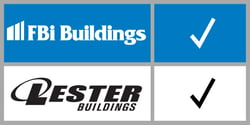 Windows
FBi Buildings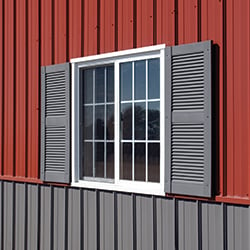 Believe it or not, there's a lot of decisions to make when choosing windows for your pole barn. The windows that we offer are energy-efficient and come in popular styles.
Some of your choices could include the following:
Double-hung
Single slider
Eyebrow
Half-round
Gothic
Full Circle
Hexagon
Quarter-round
Lester Buildings
Lester also offers a wide variety of energy-efficient windows that come in several popular styles. Whether you're looking for windows with grids, windows with shutters, or horizontal sliding windows...you'll be able to choose from a variety of sizes.
Who has the best windows?
This is a tie between FBi and Lester as they both offer windows with their buildings. We do offer one piece of advice though...don't be afraid to shop around. Sometimes you'll find similar windows for a cheaper price at your local hardware store.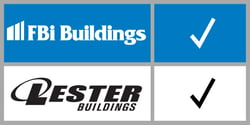 Who has the best materials overall?
Out of the eight different material categories FBi narrowly comes out the winner. They win two out of the eight categories; those being screws and paint. Lester ties FBi with their trusses, wood, and windows. The other categories (steel, wood, and columns) are dependent on what option you would choose from Lester.


4. Delivery
FBi Buildings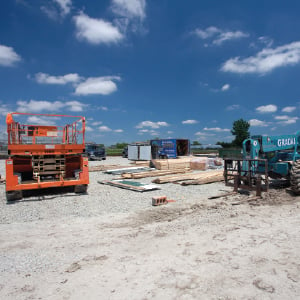 The same day that your construction starts, your material will be delivered on-site. FBi doesn't prefer to deliver your materials to your site and have them sit out in the elements until the crew shows up. Depending on the size of your project will also determine the size and type of equipment that will be showing up.
FBi normally brings the following equipment to a job-site:
A semi for material and delivery
Gradall / telehandler
Crew truck and trailer
Skid-steer. if applicable
And a crane, if applicable
Their materials are delivered with company employed drivers straight from their own lumber yard.
Lester Buildings
Unlike FBi, Lester's deliveries are dropped off on-site prior to their crews showing up. Lester's materials are delivered on company trucks and unloaded by their drivers. Prior to the materials being delivered, the purchaser is responsible for providing adequate room for the semi-truck and crew to access their building site.
Who has the best delivery?
Lester needs to be recognized for its wide range of delivery (due to their larger brand), but FBi offers a more personalized and comprehensive approach to delivery. Their materials are on site the same day that construction starts.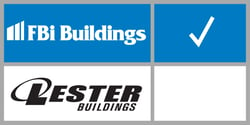 5. Construction
FBi Buildings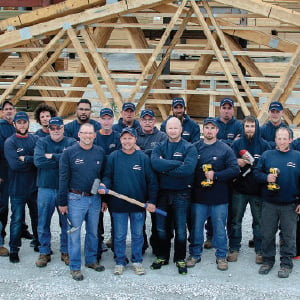 FBi's average crew person has been employed for over 13 years. Experienced men make fewer mistakes, giving you a higher quality building. We also have a Crew Management team of construction veterans who oversee and support the foremen and his crew.
They also have rigorous SafeStart safety training and Core 54 (apprentice carpenter training) programs that all of their crews go through.
Lester Buildings
Your construction crew with Lester will depend on where you're building at. If you're building in a factory direct territory, then you'll be getting a Lester crew to construct your building.
For example, if you go through a Lester dealer, Lester will provide the materials but the dealer's crew will construct your building. Unlike FBi, Lester doesn't offer as many company-employed construction crews. This could be a negative for some because their crews travel a lot more to get jobs done.
Who has the best construction?
Both companies provide construction crews, but the nod here goes to FBi. FBi takes this one because of their tenure experience between their crews and Crew Management teams. With having a smaller region to service, this has allowed FBi to maintain their crews and foreman for industry records. Lester's mix of their own crews and crews from their dealership network can make it harder to ensure quality training and hiring.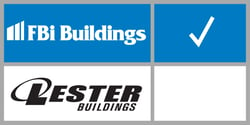 6. Warranty
FBi Buildings
A pole barn warranty is simply a promise to stand behind a product or service. All warranties are limited, and there is no standard warranty in the post frame industry.
Here's what's covered under FBi's warranty:
Columns: Lifetime
Roof Structure: 20 Years
Red Rust: 15 Years
Paint: 40 Years
Gloss Loss: 5 Years
Roof Leaks: 5 Years
Sliding Doors: Lifetime
Workmanship: 1 Year
Lester Buildings
Unlike FBi, some of Lester's warranty components will vary by the dealer/rep. Older Lester buildings will also have different warranties. It's recommended that you consult with your local dealer/rep for the warranty at the time you purchased your building.
Here's what's covered under Lester's warranty:
Structural Design: Lifetime (or 50 years for business owners)
Treated Lumber: 50 Years
Paint: 40 Years
Roof Leaks: 5 Years (varies by local dealer/rep)
Workmanship: 1 Year

Who has the best warranty?
FBi wins this with having a more comprehensive list of warrantied features and their coverage is longer lasting on average.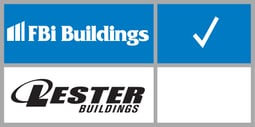 7. Cost
FBi Buildings
FBi is well aware that they aren't the cheapest post frame builder out there, but they also aren't the most expensive.
A standard pole building shell can cost anywhere from $15 to $45 per square foot. Now, you're probably asking yourself, "Why is there a big difference in price per square foot?"
Here's why...
The following factors will determine if your pole barn is leaning towards the low/high side of the cost spectrum:
Total square feet
Type of features (e.g., overhangs, windows, walk-in doors, steel liner packages, etc.)
Current nature of the commodities market (the price of steel)
For example, adding a porch, cupolas, and numerous doors will push you closer to the $45 per square foot depending on the size of the building.
Lester Buildings
When it comes to cost, FBi can be higher than Lester or lower than Lester. The price is usually factored by what dealer is putting up Lester's buildings.
Similar to FBi, Lester also prices their buildings based off of the following information:
Building dimensions
Site location
Use of building
Specific features/accessories
Snow and wind load ratings
Who has the best cost?
When removing all factors that go into cost and just look at the raw cost between the two companies Lester will typically win this battle.
However, it's important to note that sometimes we are lower than Lester and other times they are higher than us. A lot of that is dependent on who your Lester dealer will be, or if you're having a Lester crew put up your post frame building.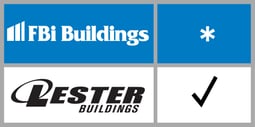 Who's Best for Your Post Frame Building Project?

NOTE: The star denotes personal preference based on the buyer. Please reference each section for specifics.


Every builder has their advantages and disadvantages, and the final decision is solely up to you and your specific needs.
Lester Buildings is the way to go if you're looking for a national builder who manufactures the majority of their building components.


FBi Buildings is the right choice if you're looking to make a long-lasting investment and would like to get a more personalized sales experience.
If you're still unsure about what to do, we recommend checking out these additional resources:
We'd be happy to work with you on your pole barn project if you're located in Indiana, Illinois, Eastern Iowa, and Southern Michigan.
---
Do you have more questions that are not covered in this article? If you need help designing and planning, please contact FBi Buildings at 800.552.2981 or click here to email us. If you are ready to get a price, click here to request a quote and a member of our customer engagement team will help you determine the next steps of your project.