Posts | Building Tips | Structural Integrity
Why is Steel Strength Important for Your Pole Barn?

Subscribe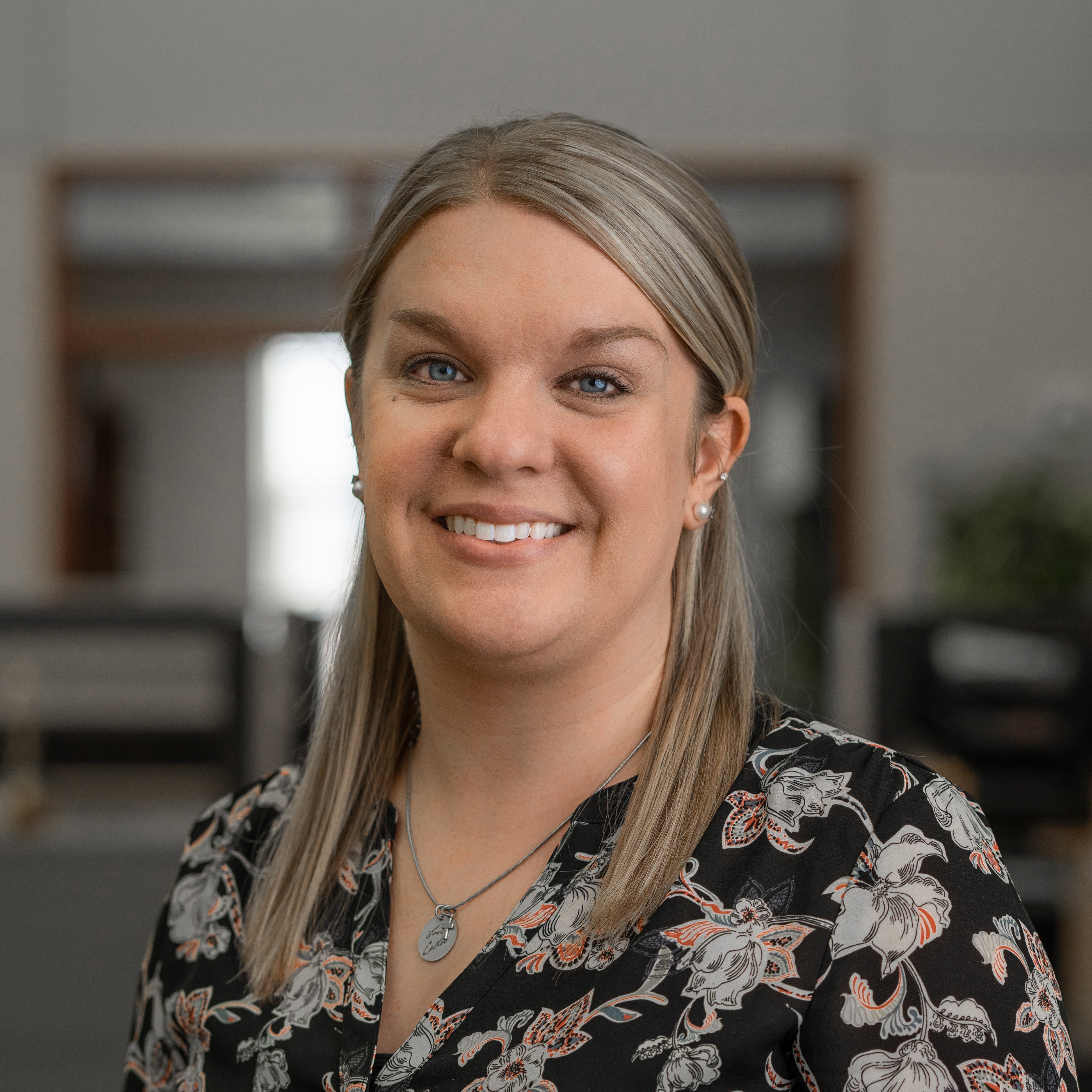 Angie graduated from Indiana State University with a Bachelor of Science in Interior Design. Prior to joining the FBi team, Angie was a kitchen and bath sales consultant in Lafayette, IN. In 2012, she started with FBi as the Inside Sales/Marketing Assistant. Today she holds the role as Marketing Project Manager. Angie grew up in a farming community and has always enjoyed helping her family on the farm. A past 10 year 4-H Member, her passion for livestock pursued her to take a career in the agriculture field. Her and her husband live in Northwest Indiana with their two daughters. In her free time, she enjoys outdoor leisure activities and spending time with friends and family.
In post-frame construction, the most common exterior sheathing is pre-painted, corrugated steel panels. These panels help form the walls and roof of the typical post frame building and ultimately make up a large portion of the exterior.
Customers also have the option to include an interior steel liner package that can be installed on either the walls or ceiling of your pole barn. This is easily the most popular finishing option that our customers choose. The steel liner package helps enhance the appearance of your building, giving the interior a more finished look.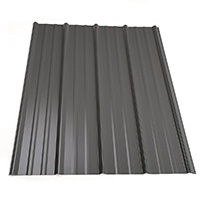 Since the steel panels play such an integral role in your building's structural integrity, it's important to make sure you have a good understanding of why the structural integrity of your post frame building is important.
There are three main points that we like to cover when discussing the importance of structural integrity. Those three points are:
You'll have greater confidence and peace of mind with regard to building performance, permanence, and safety.
You'll be spending less in the long run because you'll be making a well-informed investment when you choose a high-quality, engineered building system.
And lastly, a more structurally sound building can have greater appeal to a prospective buyer (which ultimately means more money in your pocket).
Before we dive deep into explaining the importance of steel strength, sometimes it's helpful to start at the beginning - what is steel and how is it measured?
What is Steel in Post Frame Construction?
Steel (pre-painted, corrugated steel) is the most common exterior sheathing for roofs on post frame buildings, although some are sheathed with OSB/plywood and shingles. Wall siding panels are attached directly to the girts. As with roofing, the most common wall panel material for post frame buildings is pre-painted corrugated steel.
Steel panels also have several advantages (besides being long-lasting). Other advantages include:
It offers high strength
It meets or exceeds all seismic code design standards
It's more resistant to fires, floods, hurricanes, earthquakes and other disasters (when used with properly applied, high-quality fasteners)

How is Steel Measured?
There are two main measurements used to indicate the strength of steel. Those measurements are thickness and yield strength. Often times thickness is specified as gauge and yield strength is the amount of force required to cause permanent deformation.
Hardness or resistance to denting is a function of yield strength. Yield strength contributes more to the strength of the steel sheet than its thickness.
Understanding Steel Gauge as an Indicator of Strength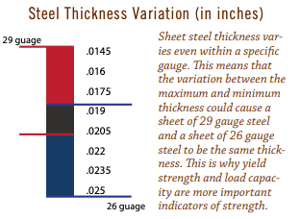 Gauge is a standard unit of measurement referring to the thickness of the steel. It's not uncommon for some post frame companies to use the gauge of steel as the definitive measurement for its strength....but that's not entirely true.
While steel gauge is an important factor, it's not the only factor to consider when it comes to determining how strong steel is.
Even within specific gauges of steel, there is a fluctuation between the minimum and maximum thickness to the point where a sheet of 29 gauge steel and a sheet of 26 gauge steel might actually have the same thickness.
The gauge of steel alone is not the best indicator of the strength of steel on your building.
It's also best practice to determine the yield strength of the steel, which is the most important indicator of steel strength.
Understanding Yield Strength: The Most Important Indicator of Strength
The more important measure of steel is yield strength, which refers to the amount of force required to cause permanent deformation to your steel. Simply put, yield strength is the hardness of the steel. The higher the yield strength, the heavier wind, and snow loads your building can handle, ultimately giving you a stronger building.
High yield strength also allows for your steel to be more resistant to denting from hail, rocks, etc.
4 Things to Look for When Choosing Steel
While the thickness of steel is important, it is only one part of the equation. You want to make sure all the steel being used in your building is full-hard, high-yield strength steel.
High-yield steel is nearly twice as hard as other steel and can improve the structural integrity of your building.
1) More Ribs = Stronger Steel
Generally, the more ribs (bins in the metal), the closer together, and the higher they are, the stronger the steel panel.
2) Closer Rib Spacing = More Fasteners
Since builders attach the steel either at the ribs or the flat area next to the ribs, the closer the rib spacing, the great the number of allowable fasteners.
3) More Fasteners = Higher Structural Integrity
The more fasteners used, the stronger the connection between the steel in the building frame.
4) High-Quality Paint
Siliconized polyester coatings are commonly used, but do not provide the durability or color retention and resistance to fading and chalking of Kynar® 500 brand coatings.
Fun Fact: FBi was the first in our industry to use a Kynar 500 coating on all of our steel panels.
3 Things to Avoid When Choosing Steel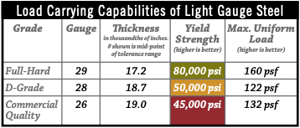 1) Lower Yield Strength (Soft Steel)
Steel hardness is equally as important as steel thickness. Together, the thickness and hardness contribute to steel's performance.
Thinner, harder steel can actually be stronger than thicker, softer steel. Plus, soft steel is more likely to lead to leaks and weaker connections over time due to fastener holes becoming enlarged.
Soft steel is also likely to get more dings from hail, rocks or anything else that hits it.
2) Wide Rib Spacing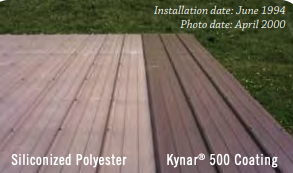 The wider the rib spacing, the weaker the panel and the fewer allowable fasteners.
In addition, a shorter, squarer rib can be stronger than a higher, rounder rib. This is because of the increased number of bends in the steel, adding strength.
As mentioned earlier, closer rib spacing also adds strength.
3) Siliconized Polyester Coatings
Unlike high-quality paint, siliconized polyester coated steel will chalk and fade as time goes by.
Get the Proper Steel Strength You Deserve
Many builders emphasize low initial cost over building longevity and strength. As with most things in life, when it comes to buildings we get what we pay for.
When you're considering a new pole barn or re-siding your existing building, it's important to make sure you are getting the best steel to ensure structural integrity.
Make sure not to be influenced by the steel gauge alone. Ask your post frame builder about their yield strength as well as the gauge of their steel. We recommend doing this because we want to be sure you're getting the highest quality.
If you'd like to learn more about what to look for in quality steel siding, download our Structural Integrity eBook.


---
Have more questions about pole barn steel not covered in this article? If you need help designing and planning, please contact FBi Buildings at 1.800.552.2981 or click here to email us. If you are ready to get a price, click here to request a quote and a member of our sales team will call you!