Structural Integrity | Building Design
Most Common Pole Barn Truss to Column Connections

Subscribe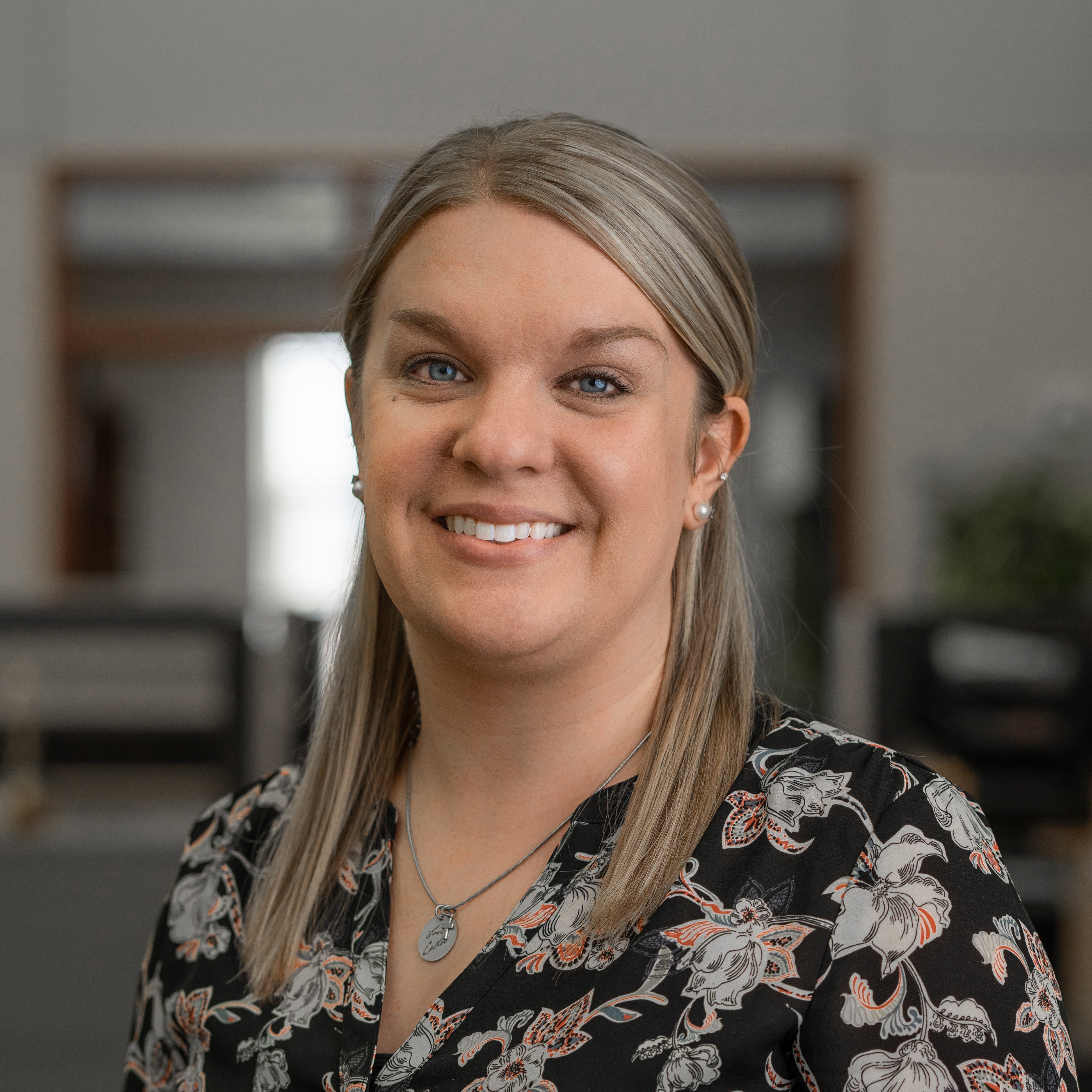 Angie graduated from Indiana State University with a Bachelor of Science in Interior Design. Prior to joining the FBi team, Angie was a kitchen and bath sales consultant in Lafayette, IN. In 2012, she started with FBi as the Inside Sales/Marketing Assistant. Today she holds the role of Sr. Marketing and Inside Sales Manager. Angie grew up in a farming community and has always enjoyed helping her family on the farm. A past 10-year 4-H Member, her passion for livestock pursued her to take a career in the agriculture field. She and her husband live in Northwest Indiana with their two daughters. In her free time, she enjoys outdoor leisure activities and spending time with friends and family.
The truss is just one component in the overall building system. Believe it or not, you can have the most robust truss system, and your building may still fail. You're probably wondering how that could happen, and we'll explain why that is possible later on.
But remember, it's important that the load path is followed to the foundation of the building as it resists multiple loads, often co-occurring. Trusses must handle all the loads applied to the roof steel and purlins and transfer those loads effectively to the columns, hence the importance of the truss to column connection.
Your truss system should be designed specifically for your building based on the building's use.
Keep on reading to understand the different types of truss to column connections and why it's imperative to have an engineer involved in designing those connections.
Most Common Truss to Column Connections & Fastener Systems
Properly designed, truss-to-column connections strengthen and stabilize the truss. It is vital that this aspect of the load path through which all roof loads are transferred to the ground be appropriately engineered and not left to the discretion of the post frame builder. We'll cover the importance of this in the next section.
High-quality construction and design optimize the use of bearing lumber and minimize points where the load transfer relies upon the strength of fasteners. Remember, the shear strength of fasteners alone carries your gravity.
Before we dive deep into the different truss-to-column connections, it's important to note that any truss-to-column connection can work; however, some are easier to mess up than others.
Failures occur when you start loading trusses with too much load; your fasteners will begin to withdraw. This is why we always stress the importance of using a licensed engineer to determine the appropriate amount of load for your building.
Listed below are the most common truss-to-column connections and fastener systems.
1) Saddled Connection
With an integrated or "saddled" connection, the truss is interlocked with (not just attached to) the column. FBi refers to this type of connection for their post frame buildings.
A saddled connection is secured from both sides with nails, structural screws, or bolts; this truss-to-column design significantly increases the strength of the connection.
The results of using a saddled connection are:
A firm, interlocking wall system
More efficient load transfer from the roof to the ground to efficiently transfer snow and

wind loads

Increases usable space at the building's interior–does not require knee bracing (a diagonal brace extending from the column to the bottom of the truss)
2) Knee Bracing
Although outdated, knee bracing is a concept that is still used.
A knee brace is an inclined diagonal lumber member connecting to and extending from the sidewall columns; usually, several feet below the truss to column connection, across and attached to the face of the trusses. They are intended to supplement the lateral resistance of post frames when loaded by lateral wind forces.
The effectiveness of a knee brace is highly dependent on the stiffness of the connections to the post and the truss. If the connections at the ends of the brace are flexible or not very stiff due to the use of a few nails, the roof diaphragm carries the bulk of the load, and the brace is ineffective.


3) Nails vs. Screws vs. Bolts
If you're getting quotes from different builders, you'll probably notice that they might use different fasteners for their truss to column connection.
If you're a farmer, you might have even requested to use bolts for your connection. This is because bolts are stronger than nails and screws, and that connection is less likely to come apart.
Does that make bolts the best connection to use? Not necessarily.
Here's a breakdown of nails vs. screws vs. bolts. Ask your post frame builder for more information if you need more clarification on any of these fasteners. They'll be able to tell you their preferred method and why.
| | | | |
| --- | --- | --- | --- |
| | Nails | Screws | Bolts |
| Cost | $ | $$ | $$$ |
| Install Safety | Safer | Safest | Safe |
| Capacity Per Connector | Better; depends on qty used | Good; depends on qty used | Best |
4) Brackets or Clips
The use of brackets or clips is most common with pole barns that use 2' or 4' OC trusses.
This type of fastener is a metal plate that attaches to the truss and stud wall. Brackets also have published capacities. Simply meaning each bracket can hold X amount of load.
Compared to nails, screws and bolts brackets are the most expensive option to use. However, they're also the third safest to use (behind screws and nails).
Why Is It Helpful to Have an Engineer Design Your Pole Barn?
The knowledge of truss design, truss-to-column connection, and grading stems from engineering expertise.
Civil engineering refers to the design, construction, and maintenance of buildings and infrastructure that make up our world. Typical duties of a civil engineer include:
Analyze reports, maps, and other data to help plan projects
Consider costs, regulations, environmental hazards, and other risk factors when planning a project
Verify and submit permit applications to local, state, and federal agencies
Provide estimates (i.e., materials, equipment, and labor) to determine project costs
Test materials used in building projects
Use software to plan and design structures that line up with industry and government standards
Some post frame companies hire external engineers. FBi recommends working with builders who have licensed engineers on staff because outside firms don't always have the customer's best interest at heart.
Whereas internal engineers work with you throughout the project. They think creatively and strategically to provide a better end product for the customer. More importantly, there is no "one size fits all" for post frame buildings.



The FBi design and engineering department include four individuals with engineering degrees.

The in-house engineers at FBi specialize in:
Architectural engineering
Structural engineering
Agricultural engineering
Biological engineering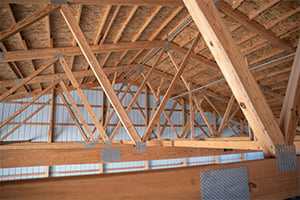 Two are professional engineers, with one studying to take the test soon. They work closely with our Project Sales Consultants to help determine design requirements while meeting customers' needs and wants.
More importantly, the engineers at FBi all follow the National Design Specification for Wood Construction (NDS) guidelines. So no matter what truss-to-column connection your post frame builder chooses, it's a bonus when staff members have the NDS knowledge to engineer the connection.
It's also equally important for your builder of choice and engineering staff to understand ASCE 7 (also referred to as Minimum Design Loads and Associated Criteria for Buildings and Other Structures).
This guideline helps the engineering team at FBi determine:
Dead loads
Live loads
Soil
Flood
Rain
And their combinations for general structural design
Remember when we said that there is no "one size fits all" for post frame buildings? This is exactly what we are talking about. For example, pole buildings in a completely open area will require different ratings than structures surrounded by trees (used as a windbreak) or other buildings.
What Truss to Column Connection Will You Use on Your Pole Barn?
We understand that we gave you a lot of information to absorb (and understand).
If you're comparing different post frame builders, just remember that every single connection can work. However, some connections require various levels of engineering depending on load and building size.
Truss connections have come a long way since we joined the post frame industry in 1958. From truss span to lumber grading, it's incredible to look back and see how far we've come. But, of course, this is mostly in part to engineers and their contributions.
Are you ready for a post frame building? You can design your building with our online 3D design tool. Then, save, print, or email your final plan to family and friends.
Are you interested in getting a pole barn price? Submit your design to us, and a member of our sales team will call you to begin the estimating process.


Resources:
Post Frame Construction: Knee Braces