Building Tips | Posts | Repairs & Renovations
Now that springtime is here, homeowners are getting started on their outdoor projects. The weather is now finally nice enough to spend time outdoors and truly focus on your plans for your home and your yard.
I'm sure you've noticed that high-quality lumber prices are on the rise. The high prices have been a ripple effect throughout the post frame industry, and we want to make sure you're aware of the reality of the situation. If you've heard that there has been a price increase on buildings, it's not a lie. Do you find yourself wondering if you should wait until prices go down or take the chance and invest in a pole barn this year? If you decide to stay, there is a risk that prices will continue to go up.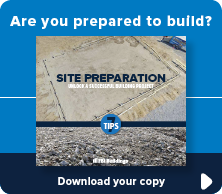 Enjoy a smoother construction experience.
The guidebook that offers essential steps and information which lays the foundation for an on time and on budget project.
Designing your pole barn is the most enjoyable part of the post frame construction process. You have numerous ideas floating around in your head of what you want your pole barn to look like, and putting it down on paper or designing your pole barn online helps to see your plan come to fruition.
Cost | Repairs & Renovations | Structural Integrity
Is your post frame building showing signs of old age? Are the original color choices starting to become more of an eyesore to your newly renovated home? Because your post frame structure is exposed to the elements every day, building wear and tear is inevitable. Some weathering is minor and won't impact your pole barn's structural integrity. Meanwhile, some aging can become worse over time if not taken care of immediately.
Building Design | Building Tips | Commercial Buildings | Farm Buildings | Horse Barns | Post Frame Homes | Posts | Residential Buildings
Modern post frame construction is touted for its design flexibility. This building method offers a wide selection of exterior and interior finishes, roofing materials, and architectural details. You can achieve virtually any aesthetic your heart desires – steel, vinyl, and wood siding with a brick or stone façade. Any roof pitch can be utilized and covered with asphalt shingles or metal panels.
Pole Barn Builders | Post Frame Homes | Posts | Residential Buildings
Iowa might be most known as the Corn Belt, a title rightfully earned as the leading producer of corn in America, but the Hawkeye State has more to offer than just that. For starters, Iowa is the birthplace of sliced bread, which means they are the coolest thing since sliced bread.