Building Tips | Cost | Energy Efficiency
As Midwesterners, we know firsthand that Mother Nature can be unpredictable. We should be used to it by now because we never know what type of winter she'll bless us with until it's here. I'm sure that you know people who dread the long winter months. Some of your friends and family might even find peace when it snows.
2020 was a big year for all of us. Due to your support over the last year, FBi was able to: Survive COVID-19 Break into new sales territory by expanding into Michigan and Wisconsin Launch the QLYFT building system None of this could have been possible without the dedication of our hard-working team and our loyal customers. Here's a look back at our top blogs, videos, resources, and post frame projects of 2020.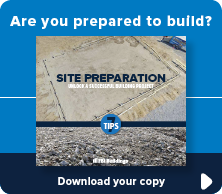 Enjoy a smoother construction experience.
The guidebook that offers essential steps and information which lays the foundation for an on time and on budget project.
Building Tips | Comparisons | Pole Barn Builders | Posts | Videos
Our next post frame builder comparison features Eastern Iowa Building (EIB). They construct agricultural, commercial, residential, and equestrian buildings with a commitment to exceeding customers' expectations before, during, and after the sale.
Building Construction | Building Design | Posts | Site Preparation
When it comes to building a pole barn, there is no one-size-fits-all option to choose from. Post frame buildings are custom built to appease every customer's wants or needs, so no two pole barns will ever be alike.
Building Design | Building Features | Building Tips
When people think of a post frame building or pole barn, they might envision farm shops, machine sheds, or even horse barns. The common misconception about post frame construction is that it's primarily used for agricultural buildings because farmers need the wide, open space to store their equipment.
Building Design | Building Features | Posts
A new year brings new projects to improve your property, and building a pole barn is at the top of that to-do list. As you design your post frame building, you'll have the option to customize the roofing material, color combination, roof style, and pitch. Some choices are easy to make; meanwhile, others require a more in-depth thought process.