Our new and improved online design tool helps you take the guesswork out of choosing the right building size and location for your business, garage or farming operation. Not only are you able to design you own custom post frame building, you can also determine window and door placements and exterior finishing options.
It can be very overwhelming looking for the best pole barn builders for a number of reasons: You're going to be spending a lot of money on a pole barn. You want this building to last at least 40-50 years. You want to make sure you're making the right decision.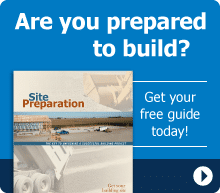 Enjoy a smoother construction experience.
The guidebook that offers essential steps and information which lays the foundation for an on time and on budget project.
The world wide web has changed drastically since 1989...technology, in general, has changed. Everything we do we rely on technology in one way or another. If we want to know where to eat, we ask Siri. If we want to know the weather, we look on our smartphone. If we want to know the score to the ballgame, we Google it.
Congratulations! You've finally decided to move forward with your pole barn building project. You know what size you want, you know what colors you're going to choose, and you even know what the interior is going to look like.
Building a post frame building takes a lot of time, commitment, and dedication on the buyer's end. There's a lot of moving parts and pieces that go into the decision-making process, such as:
Here at FBi Buildings, we get calls daily from people asking, "How much does a pole barn cost?" There are multiple factors that will influence your unique pole barn's cost. Your builder will quote you on a building shell, but what about the other costs? In this article, we've composed a list of common items that will help you get a realistic picture of what the total project cost will be. To arrive at a realistic pole barn cost estimate of what the whole project is going to cost on your new building, you first need to get a handle on these project component costs.