Building Construction | Building Design | Structural Integrity
Over the years, the span size of trusses has evolved. In the 1980s, post frame builders commonly used 60' (one-ply) trusses, and larger trusses (72' and 80') were made of two-ply lumber. The more ply (or layered material), the stronger the truss. At the time, post frame builders were unable to hang or lift trusses without any bending or bowing. The higher up in the air, the more stress placed on the lumber. Consequently, it was easier to produce and swing one-ply trusses.
Building Design | Building Features | Commercial Buildings | Farm Buildings | Post Frame Homes | Posts | Residential Buildings | Structural Integrity
Post-frame construction is touted for its durability, sustainability, and cost-savings. Perhaps, the building system's most significant advantage is its design flexibility. It's the very reason why architects, designers, and engineers favor this construction method over others.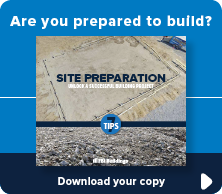 Enjoy a smoother construction experience.
The guidebook that offers essential steps and information which lays the foundation for an on time and on budget project.
Horse barns have come a long way over the last few decades. At one point, horse barns were a simple wooden structure where the horses were kept safe at night. Nowadays, horse barns are unique stick-built or post frame structures that have a little bit of everything no matter what kind of rider you are.
Energy Efficiency | Repairs & Renovations
Do you have an existing post frame building that you're looking to upgrade? Perhaps you're tired of a cold and drafty work environment, and you're looking to add insulation for added comfort and energy savings. Whatever situation you find yourself in, we want to make sure that you understand the importance of energy efficiency for your pole barn. Sure, there are several ways to defend your pole building from heat loss, but our customers have highly asked about spray foam insulation.
Farm Buildings | News | Post Video | Posts
In-person trade shows are back, and we're looking forward to attending the nation's largest outdoor event – the Farm Progress Show.
Company | Pole Barn Builders | Post Frame Homes | Posts | Residential Buildings
Ohio has a lot to offer for those who choose to move there and plant some roots.