If you're interested in building a pole barn, there's a good chance that you've done a little research into price estimates. We shop around when purchasing a vehicle, house, insurance, schooling, television providers, etc. So, it only makes sense that you do the same for your post frame project.
Do you have an existing storage shed or even two-car garage that is overflowing with bikes, Christmas decorations, fishing poles, or even extra boxes and totes that you don't know where to store? Or are you looking for more storage space for that recently purchased (and still shiny) ATV? If so, it may be time for you to consider building a new pole barn garage.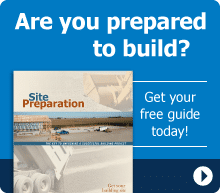 Enjoy a smoother construction experience.
The guidebook that offers essential steps and information which lays the foundation for an on time and on budget project.
Are you the type of person that likes to take weekly drives through the countryside? It's okay to admit it...we don't mind taking the scenic route from time to time. If so, you probably have a tendency to pay attention to the neighborhood activity. It's not uncommon for you to notice someone building a new house or post frame building. As you made the journey back home, one job site caught your eye. A wide pole barn structure with 100' clear-span trusses. You've never seen anything like it before.
You're already aware that when you want to build a new pole barn or post frame building the first thing that you have to do is plan. Depending on what type of building you have in mind - whether it be a farm shop, retail building, riding arena, or hobby shop - will also determine how long the planning process will take you. Generally, the bigger the building (especially for commercial buildings), the longer the planning process will take. There will be a lot of back and forths with iterations of different floor plans and prices.
As an owner, you've considered building a top-notch pole barn for your horses. These animals are your favorite pastime (or livelihood), so why not invest in a new structure? You already have the land set aside. You've been consciously saving your money. So, there's half the battle... Now that you've pulled the trigger, you're tasked with designing a floor plan for your equine facility. Deciphering between your needs and wants and determining how those will affect your budget can be exhausting. Just when you think you have it all figured out, you start to second guess yourself on building size, features, materials, etc. Grrrr!
Arguably one of the most difficult decisions of building a pole barn is trying to decide your buildings floor plan. Sure, picking out building colors and deciding what interior and exterior features you may need (or essentially want) is also challenging. It's also not uncommon for customers to second guess themselves on what size of post frame building they need. The last thing that you would ever want to happen is to run out of storage space. But, if that is a problem you are currently facing (or budget restrictions won't allow you to get the size you want), we do design and build pole barn additions.