Comparisons | Posts | Residential Buildings
Do you have an existing storage shed or even two-car garage that is overflowing with bikes, Christmas decorations, fishing poles, an abundance of tools, or even extra boxes and totes that you don't know where to store? It's bound to happen at some point. Perhaps you're looking for more storage space for that recently purchased (and still shiny) ATV? Or maybe you recently purchased an antique car and need the extra space for a three-car garage. If so, it may be time for you to consider building a new garage.
Building Tips | Comparisons | Posts
Our builder comparison for this week is featuring Wick Buildings. Similar to FBi, Wick constructs buildings for ag, commercial, residential and equine facilities. They're firmly committed that the strength and longevity of their post frame buildings will endure the test of time. In this blog, we will be presenting the facts and strengths of each builder. Our goal is to help you have a better understanding of how FBi compares to Wick before you make a final decision.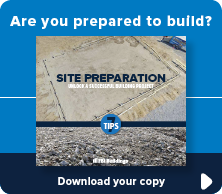 Enjoy a smoother construction experience.
The guidebook that offers essential steps and information which lays the foundation for an on time and on budget project.
Being located in the Midwest, Mother Nature brings us all types of unpredictable weather, especially when it comes to the winter months. It's not uncommon for us to receive a couple of inches of snow one day and then the next day it's sunny with a high of 47 degrees. What's also true about Midwest living is that we are capable of getting several inches of snow within a matter of hours. Do you remember the blizzard of 2014? That's a perfect example of a snowstorm that started in the Midwest and worked its way east...dropping over 18" of snow along its way (in some areas it was much worse).
Building Tips | Farm Buildings | Posts
As we know by now, there are many things to take into consideration during the planning stage of your new post frame building project. If you think about it, this statement is also true for any big event, vacation, or large purchase that you might make during your lifetime. For example, what steps do you take when you plan your family vacations? How do you find a compromise when half of your family wants to go somewhere warm and tropical and the other half would rather do something adventurous without leaving the continental United States?
Building Tips | Comparisons | Posts
Our builder comparison for this week is featuring Morton Buildings.® Arguably one of FBi's biggest competitors, Morton constructs post frame buildings for ag, commercial, residential, community and equine facilities. They're firmly committed to being the industry leader with a focus on innovation, service, and quality. Morton pledges to construct only high-quality, post frame structures that help make your dreams come true.
Building Tips | Posts | Structural Integrity
Whether you refer to them as pole barns or post frame buildings, one thing is certain... the post frame building design has evolved significantly over the years. From round poles to laminated columns, from nails to stainless steel screws, from Silicone Polyester to Kynar, the post frame building continues to innovate.