As a professional pole barn builder, we understand that the weather can be unpredictable and uncontrollable, especially if you live in the Midwest like us. One day, the meteorologist calls for a brutal chill and inches of snow. The next day, it's sunny with temperatures in the mid-50s.
The million dollar question when building a pole barn is, "How do I know what size pole barn I will need?" It's not uncommon for this question to come up during almost every conversation we have with our customers...and rightfully so. Figuring out what size you need can be a tough decision, especially if you're thinking ahead about future building expansion.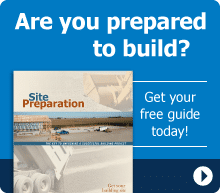 Enjoy a smoother construction experience.
The guidebook that offers essential steps and information which lays the foundation for an on time and on budget project.
As you countdown the remaining days of winter, it's time to start planning the perfect project for warmer weather. This spring, focus on a project that you'll enjoy for years to come, such as your dream horse barn!
Brace yourself, winter is officially among us. Parts of the country, especially Midwestern and Northeastern states, are witnessing record-breaking low temperatures. To combat the brutal chill (and utility costs), you can take inexpensive precautions to keep the cold out of your house.
Deciding to build a pole barn is a large undertaking. From making the initial calls to the best pole barn builders, all the way to the final touches. The people designing and constructing your post frame building influence your overall experience...from start to finish.
It's not uncommon for customers to call in and ask the same questions. Some of the most frequent ones that we hear are, "What's your average cost per square foot?" "How custom can I make my pole barn?" Or, the one that gets asked more than others, "I don't live in your territory, but could you build my post frame building?" We applaud our customers for asking these questions. We want them to ask these questions. Why? Because we want to be open and honest with everyone that calls in.