Building Features | Cost | Permitting | Site Preparation | Building Design
8 Reasons Why Pole Barn Prices Fluctuate

Subscribe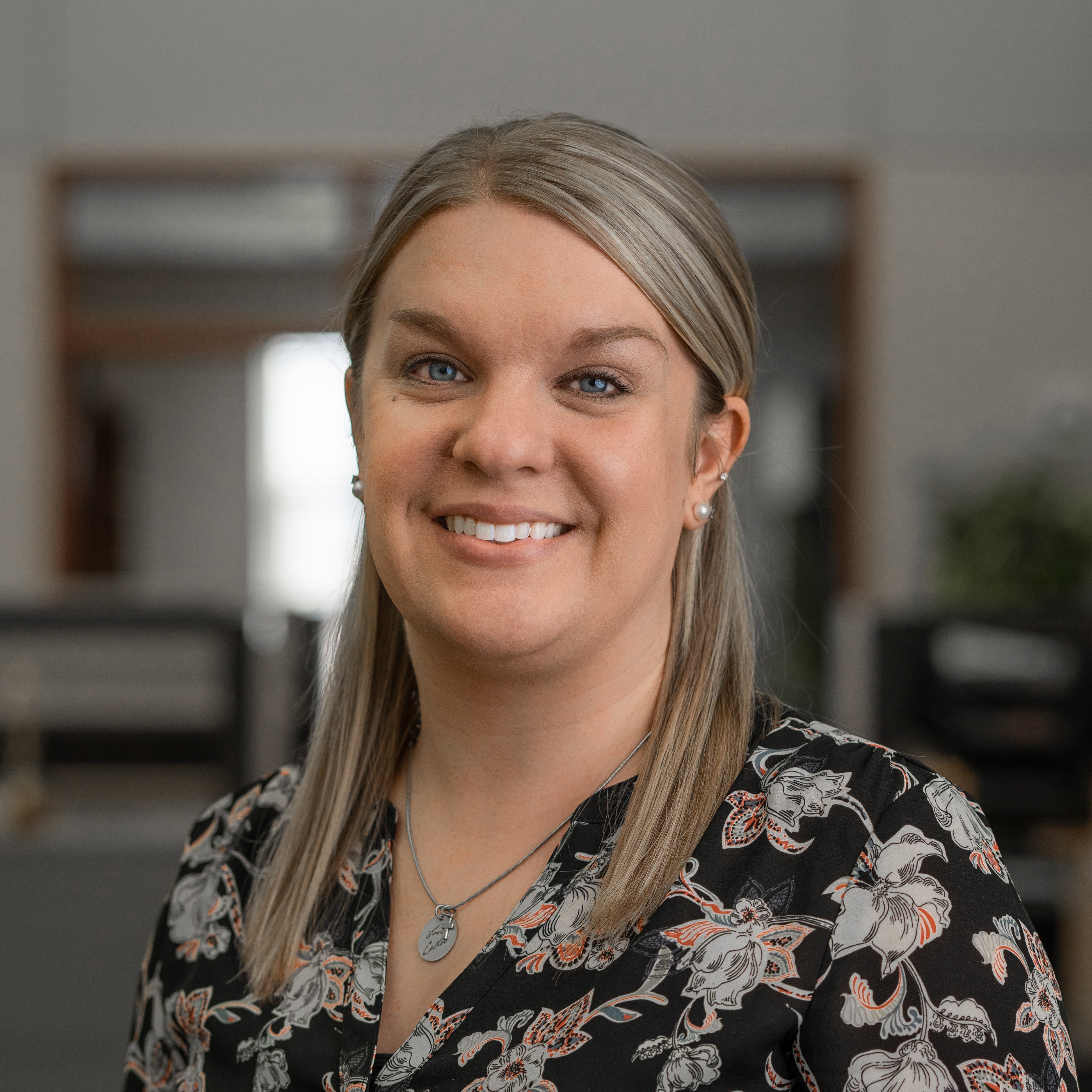 Angie graduated from Indiana State University with a Bachelor of Science in Interior Design. Prior to joining the FBi team, Angie was a kitchen and bath sales consultant in Lafayette, IN. In 2012, she started with FBi as the Inside Sales/Marketing Assistant. Today she holds the role of Sr. Marketing and Inside Sales Manager. Angie grew up in a farming community and has always enjoyed helping her family on the farm. A past 10-year 4-H Member, her passion for livestock pursued her to take a career in the agriculture field. She and her husband live in Northwest Indiana with their two daughters. In her free time, she enjoys outdoor leisure activities and spending time with friends and family.
Have you considered building a new farm shop or hobby barn? Or you've already received quotes from post-frame builders and were surprised by the total cost, so you decided to hold off on your project until prices dropped.
Our rational thinking tells us that pole barn prices will come down, but we are still determining if costs will return to where they once were; others might doubt if that will ever happen.
If you are stuck in this situation or are shocked that your two-year-old quote has jumped in price, know you are not alone. We understand the fluctuations in pole barn pricing over the last few years, but we also want to help you understand why pricing has been up and down.
This article discusses the eight reasons why pole barn prices fluctuate.


8 Factors That Influence Pole Barn Prices
Have you received a quote on a post-frame building and decided to hold off because you thought the price was too high? Maybe you told yourself that you would wait and see what happens, and by the time you are ready to build, the price has significantly jumped.
We understand your frustration and confusion about why our pole barn prices have fluctuated over the last few years.
The eight factors below will help you understand why pricing keeps fluctuating.
1) Supply Chain / Commodity Pricing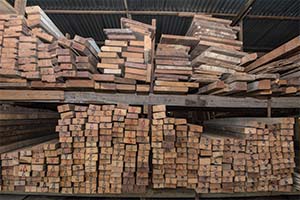 A supply chain is a term that describes the planning, sourcing, manufacturing, distribution, and delivery of products or services from the point of origin to consumption.
Most businesses operate a complex supply chain network comprising many components called supply chain nodes. These links connect via flow paths.
Inventory, products, and information travel along the flow paths to the various supply chain nodes. The ultimate goal is to ensure that consumers' needs are met efficiently.
As you can guess, when there is a disruption in the supply chain, that will eventually start to cause problems for commodity pricing (hello, supply and demand).
Over the last few years, we have noticed fluctuations with the following building materials:
Lumber
Steel
Building accessories (windows, doors, cupolas, etc.)
A trickle effect starts when there is a disruption in the supply chain, and longer lead times will happen with building materials. Longer lead times also mean the demand is increased, which could cause an uptick in pricing.


2) Pole Barn Layout (Design & Size)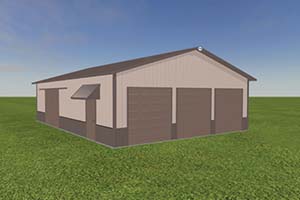 One of the factors that will influence your cost the most is the overall layout of your pole building (think primary use of your building).

Choosing the function(s) of your pole barn will then help you determine the pole barn size.


They say bigger is better, and in pole barn projects, that can be true. But did you know that smaller pole barns can cost more per square foot?

Several factors will play into the final cost per square foot. First, no matter the size of your project, there will always be the initial:
Processing
Engineering
Drawing
Administration expenses
These costs are consistent for all post-frame projects, whether big or small. Every project follows the same process at FBi, meaning from start to finish, every set of construction drawings goes through the same departments, touching the same skilled teams.


3) Building Features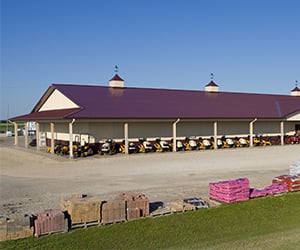 Similar to finishing out the interior of a home, the different features you add to your post-frame building will influence the final cost. For example, have you always dreamed of building a barndominium with a wrap-around porch? Porches can be a great way to add character to your pole building or help "dress it up," as some would say.
But, just like an upgrade with a vehicle, a wrap-around porch is different from a standard porch.
To give you an idea, a wrap-around porch at today's cost would run $200-250 per linear foot. There is a range since you may choose to wrap your columns in cedar, or you may want to add miter joints.
Some additional building features you may choose are Perma-Columns, building wrap, insulation, or an interior liner package.
It's important to remember that building features can add up quickly. Therefore, we encourage you to request a quote specific to your project's details.


4) Building Location / Site Preparation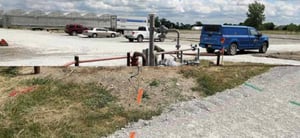 Location is always key, and that's no different when building a pole barn. So whether you want to build a horse barn on five acres outside of the city, a barndominium to start your family's homestead, or even a 60' x 120' farm shop, there are things to consider after you have your site selected and it all starts with site prep.
Site prep is the work done on your ground before construction–finalizing location details, gaining access to the site, drainage, and more. This process allows you to identify and address site complications before post-frame construction begins.
Site prep is designed to set you and your building up to succeed. Although it is more work for you upfront, it has the potential to save you time and money if done correctly. Problems are much easier (and cheaper) to correct before equipment and schedules are involved.
Naturally, some projects require more site prep than others, affecting the cost. Below are the typical site costs for the following building types:
| | |
| --- | --- |
| Agricultural | $1,000 to $30,000 |
| Residential | $500 to $5,000 |
| Commercial | $1,000 to $50,000 |
| Equine | $500 to $20,000 |

*Please note that the information above is averaged to help with your planning. Costs may vary by project size.
Proper site preparation will extend your building's lifetime and reduce construction costs. In addition, you can further lower costs by owning the machinery and performing your excavation.


5) Pole Barn Permits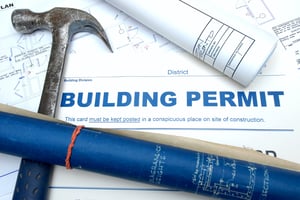 Did you know all counties have different requirements regarding building permits? While some may be similar, other counties can be more strict with what you can and cannot do.
Some counties do not require building permits, which would save you time and money. When going through the building process, we have a Pre-Construction Coordinator who helps customers identify the necessary permits.
So you may be wondering what the cost would be. It can range from $0 to several thousand dollars.
The range is because some counties require them for ag buildings, and others do not.
In addition, you can expect additional fees for commercial buildings to cover fire and life safety, review drainage plans, retention water plans, and more.
These permits cost because someone has to review them. Some counties have to send the site plans to a third-party reviewer. On average, you can expect to pay $200-600 for most projects.


6) Building Materials (Quality)
When investing in a pole barn, it is vital to have quality materials so your building will last for years to come. FBi has a team that specializes in purchasing wood, metal, and screws to help you get high-quality products at a more affordable cost for your pole barn project.
Here are our top five industry-leading materials that are standard in all FBi Buildings. If you've received a quote from a competitor, ask for a comparison of their materials.


1) Steel
Many builders emphasize low initial cost over building longevity and strength. But, as with most things in life, when it comes to post-frame buildings, you get what you pay for.
When considering a new pole barn or re-siding your existing building, it's important to ensure you are getting the best steel to ensure structural integrity.


2) Lumber
Did you know that FBi has its own truss plant? When building our trusses, we build differently than other manufacturers.
For example, others roll the gusset plate (flat metal plate with teeth at the joints on trusses) onto the truss. By doing so, the teeth in the plate can go in at an angle. Instead, we machine stamp ours into the truss. This process takes a little extra time, but it ensures a straight plate.
Machine stress-rated (MSR) lumber undergoes testing to measure its ability to perform under stress. It also must meet specific visual grade requirements.
Wood is graded based on any defects (knots, splits, warping, etc.) and the size of the wood.
Typically, you will hear wood referred to as #1 or #2 and their species, such as #2 Southern Yellow Pine(SYP).
The MSR grade used in every FBi building trust and SYP for the columns and purlins are specifically selected to ensure the strength of each board exceeds the standards required where it is used.


3) Screws
The screws we use have a high and low thread combo on the shank.
This makes our screws like a steel and wood combo. In addition, the cap on the screw is made out of stainless steel. They are designed to umbrella over the washer, so they do not deteriorate as fast.
Plus, we have a lifetime warranty on our screws. Finally, since the cap is stainless steel, you do not have to worry about future rust streaks down the side of your building from your screws.


4) Paint
We offer industry leaders such as Kynar 500 paint system. Nothing says quality like the Kynar 500 paint system. Your metal panels will have that "just painted" freshness for years.
The result is a durable structure that withstands abrasion, ultraviolet radiation, extreme weather, chemicals, and solvents.


5) Purlins
In addition, we screw the purlin differently than any other pole barn builders. Check out this video to learn more.
To ensure quality with every project, we precut building materials. For example, the roof purlin material is precut and predrilled to help with straight angles at installation.
In addition, the wall girts are precut and color coordinated. These are just a few things we do to ensure the building process goes quickly without sacrificing quality.


7) Crew Power
Our staff undergoes ongoing training to ensure we are up to date with the latest technology and safety features.
This includes our QYLFT Building System. The QLYFT building system is an unprecedented way of erecting post-frame structures. It was created to improve field employee safety while taking building quality to new heights.
Depending on the size of your pole barn project will determine the number of crew(s) and equipment your project may need. This is a factor that can affect the cost of your project.
Select a quality builder like FBi Buildings to build your pole barn when diving into a significant investment! We are here with you every step of the way when it comes to pole barn construction.
What sets us apart from our competitors is our consultation approach with customers.
Another thing that sets us apart from other pole barn builders is that we employ the staff and procure the materials your project needs under one roof.
Other competitors will sell you a plan, work like a dealership, and outsource.
Instead, we have our own engineers to ensure your project is structurally sound, a truss plant to build high-quality trusses, crews, and sales staff to guide you through the process of getting your project built from the ground up.
8) Finishing Costs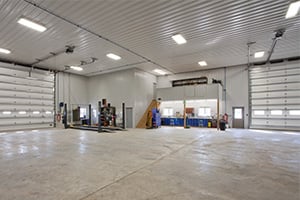 While FBi Buildings only builds the shell, finishing costs are at your discretion. Your project is unique as you are, and no two projects will cost the same. The cost to finish can vary significantly based on the above factors and make the total cost of your project differ significantly.
You could hire a general contractor to build your dream interior with all the bells and whistles. Plus, hiring a contractor will save you time, so you can enjoy your pole building sooner.
Or perhaps you are more of a DIY person; you could save money, but it may take more time to complete. There are many finish options when it comes to the interior.
You must consider concrete, insulation, drywall, plywood, steel, and more.
The finishes go beyond finishing a couple of walls. Finishes also include landscaping, rock or concrete driveway, and more. Plus, did you know by adding landscaping, you can reduce some of your energy costs?
Since they all vary by building type and project scope, you can spend a wide range on this category. How you choose to finish the interior of your pole barn is completely up to you.


Are You Ready To Build Your Pole Barn?
As one of the top post-frame builders in the Midwest, we want to ensure that we are transparent with pole barn costs, whether it's with the current state of commodity prices and how inflated gas and interest rates will affect your post-frame project moving forward.
While we expect prices to level off, we're also confident that pole barn costs will not be where they were before 2020.
So if you plan on building a pole barn in the near future, do you know where to start? Take the first step and request a quote. You can also submit your floor plan, and a member of our sales team will call you to start the estimating process.
---
Have more questions about open-sided buildings not covered in this article? Please contact FBi Buildings at 1.800.552.2981 or click here to email us. If you're ready to get a price, click here to request a quote, and a member of our sales team will call you.