Posts | Building Tips | Cost
Pole Barn Prices: 5 Factors That Influence Ballpark Quotes.

Subscribe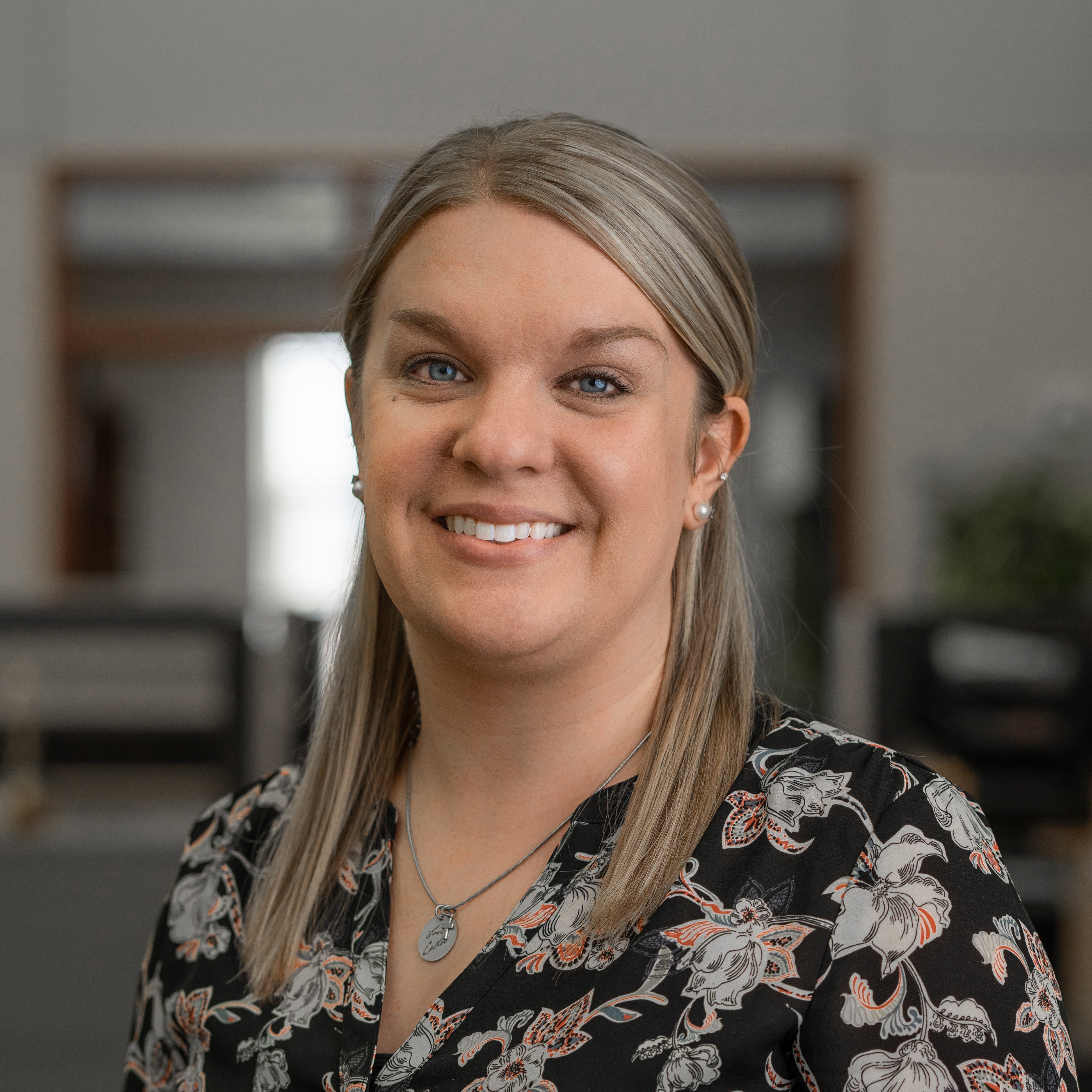 Angie graduated from Indiana State University with a Bachelor of Science in Interior Design. Prior to joining the FBi team, Angie was a kitchen and bath sales consultant in Lafayette, IN. In 2012, she started with FBi as the Inside Sales/Marketing Assistant. Today she holds the role of Sr. Marketing and Inside Sales Manager. Angie grew up in a farming community and has always enjoyed helping her family on the farm. A past 10-year 4-H Member, her passion for livestock pursued her to take a career in the agriculture field. She and her husband live in Northwest Indiana with their two daughters. In her free time, she enjoys outdoor leisure activities and spending time with friends and family.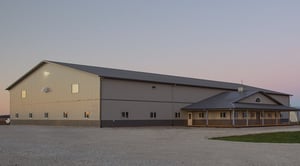 How much does that pole barn cost? Can't you just give me a number? That's a very common and realistic question we hear at FBi Buildings almost daily.
Our customers see a farm shop they fell in love with on Facebook, or a unique pole barn home caught their attention instead. Intrigued by the overall pole barn design, they're quick to call into the office with the famous question, "What's the cost of that pole barn?"
While we would love to share to final costs of the project, that information will always stay confidential to the customer who built the pole building. We can get you close to what our portion of the project would cost, but some information we don't have access too.
If you're an avid reader of our blog, you'll also know that we are not a turnkey post-frame builder. Although we can recommend contractors for concrete, HVAC, and electric, that portion of the project cost will not fall under FBi, meaning that's the pricing we don't have access to.
With the ebbs and flows of commodity pricing, pole barn costs have fluctuated over the last few years, making it difficult to offer an exact ballpark price (because things can change drastically).
In this article, we will be discussing the five factors that influence ballpark pricing. If you're short on time, watch the video below.


5 Factors That Influence Pole Barn Prices
How much does that pole barn cost? Can't you just give me a number? That's a very common and realistic question we hear at FBi Buildings almost daily.
The following factors will play a role in ballpark pricing:
Building Location
Building Features
When You're Building
Interior Build Out
Site Prep



5 Factors that Influence Ballpark Pricing



1) Building Location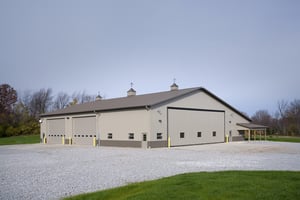 Do you know where you're looking to put your building? Maybe your desired building location is not the same as your home address. Perhaps you're looking at property that is a few counties from where you live or even a state away.
The location of your building will play a role in your ballpark price. Things like material, freight costs, the hours of the driver hauling your materials, and even how many trips it takes to deliver your materials all affect your building location.
Permitting
The cost of your building permit can also vary based on your location. The below prices are estimates of what to expect for permitting costs.
Agricultural Buildings
Depending on your building design and size permits for farm buildings range from $0 to $2,000.
Some counties exempt agricultural permits. However, you'll still need to get one (free of charge) before construction can start.
Residential Buildings
Pole barn permits for residential buildings can cost anywhere from $50 to $1,000.
If you live in an urban area, you may have to obtain a permit from the town rather than the county. Again, the best way to find out is to contact your city hall or the county courthouse.
Commercial Buildings
It's important to mention that commercial permits vary from state to state.
Some states require commercial projects to obtain one through the state they're building in. Meanwhile, others request one from the local level.
Permits for commercial buildings range from $1,000 to $100,000. Many of these costs are due to Mechanical Electrical Plumbing plans (MEPs), architectural drawings, civil site drawings, and the state's stamp of approval.
Equine Buildings
Depending on the scope of your post-frame project permits for horse barns can cost anywhere from $50 to $3,000.
This wide range is based on equine facilities viewed as agricultural, personal, or commercial-use buildings.
Crew Location
And lastly, the location of where the crew is in conjunction with your building will also play a role in your ballpark price. Travel time to your job site, along with the size of the crew or how many crews are needed to construct your pole barn, all play a role in the cost of your building.


2) Building Features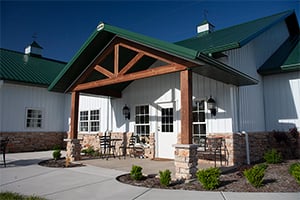 Maybe you've seen one of our pole barns and thought, "I want a price on that exact building but with a few changes."
We give you the estimate, and you might be a little confused about the cost because you didn't think a few windows or a couple of cupolas would raise the cost of the building.
The following are examples of features that will change the price of your building:
All of these extras are difficult to pass up, but again, if they do not serve a purpose, it's best not to spend the money on them if you're looking to keep pole barn prices down.
If you're looking to spend the money on something you'll need, use this money to upgrade your interior from OSB to an interior liner package. Perhaps you do need that overhead door instead of a sliding door?


3) When Are You Building?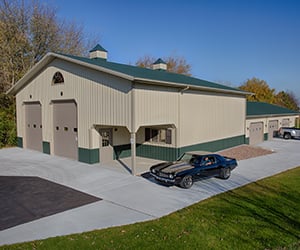 Knowing when you're looking to build will help determine your project's cost. If you know you are still one to two years out, it will be challenging to predict pricing that far in advance.
We will likely give you a range of what we're currently seeing and follow up once you get close to your build time.
These following features fluctuate and will play a large factor in your ballpark:
When these prices fluctuate, then our prices need to be adjusted, which is why when you're looking to build is important to know.


4) Interior Build Out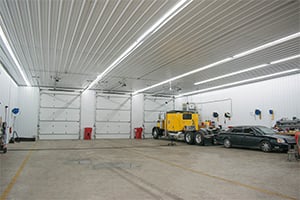 While FBi Buildings only constructs the shell of the building, finishing costs are at your discretion. Your project is unique as you are, and no two projects will cost the same.
The cost to complete your pole barn can vary significantly based on how you choose to finish the interior of the pole building.
You must consider the following options when choosing your interior build-out:
Plywood
Steel
Interior flooring options
And more
The finishes go beyond finishing a couple of walls. Since they vary by building type and project scope, you can spend a wide range on this category.


5) Site Prep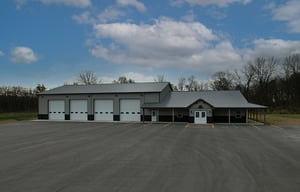 The most underrated expense of the building process is site costs. Site preparation is the work done on your land before pole barn construction. This process allows you to discover and resolve site complications before it's too late. The following factors drive site costs:
Location and elevation
Type of granular fill
Building pad size
Amount of object removal
Naturally, some projects require more site prep than others, affecting the cost. Below are the typical site costs for the following building types:
Agricultural: $1,000 to $30,000
Residential: $500 to $5,000
Commercial: $1,000 to $50,000
Equine: $500 to $20,000
*Please note that the information above are averages to help with your planning. Costs may vary by project size. If you cannot do the site work yourself, your prices will also fluctuate depending on who you use for excavation work.
Proper site preparation will extend your building's lifetime and reduce total construction costs. You can further lower costs by owning the machinery and performing your excavation.
Feeling overwhelmed? We created a simple guidebook to provide helpful insights into preparing your building site.


Get a Free Quote For Your Pole Barn Design
As you can see, multiple factors will influence your total project cost. No black-and-white number works for everyone. Ultimately, the price comes down to how you design your pole barn.
Ready to take the next step in the building process? Please call us at (800) 552-2981 or reach us online to determine your pole barn estimate.
Are you unsure if your idea is worth pursuing? That's okay! You can still request a rough ballpark quote without 100% committing to a post-frame project.
---
Do you have more questions that are not covered in this article? If you need help designing and planning, please contact FBi Buildings at 800.552.2981 or click here to email us. If you are ready to get a price, click here to request a quote and a member of our customer engagement team will help you determine the next steps of your project.