Posts | Building Tips | Financing
Pole Barn Financing: 6 Lenders to Choose From

Subscribe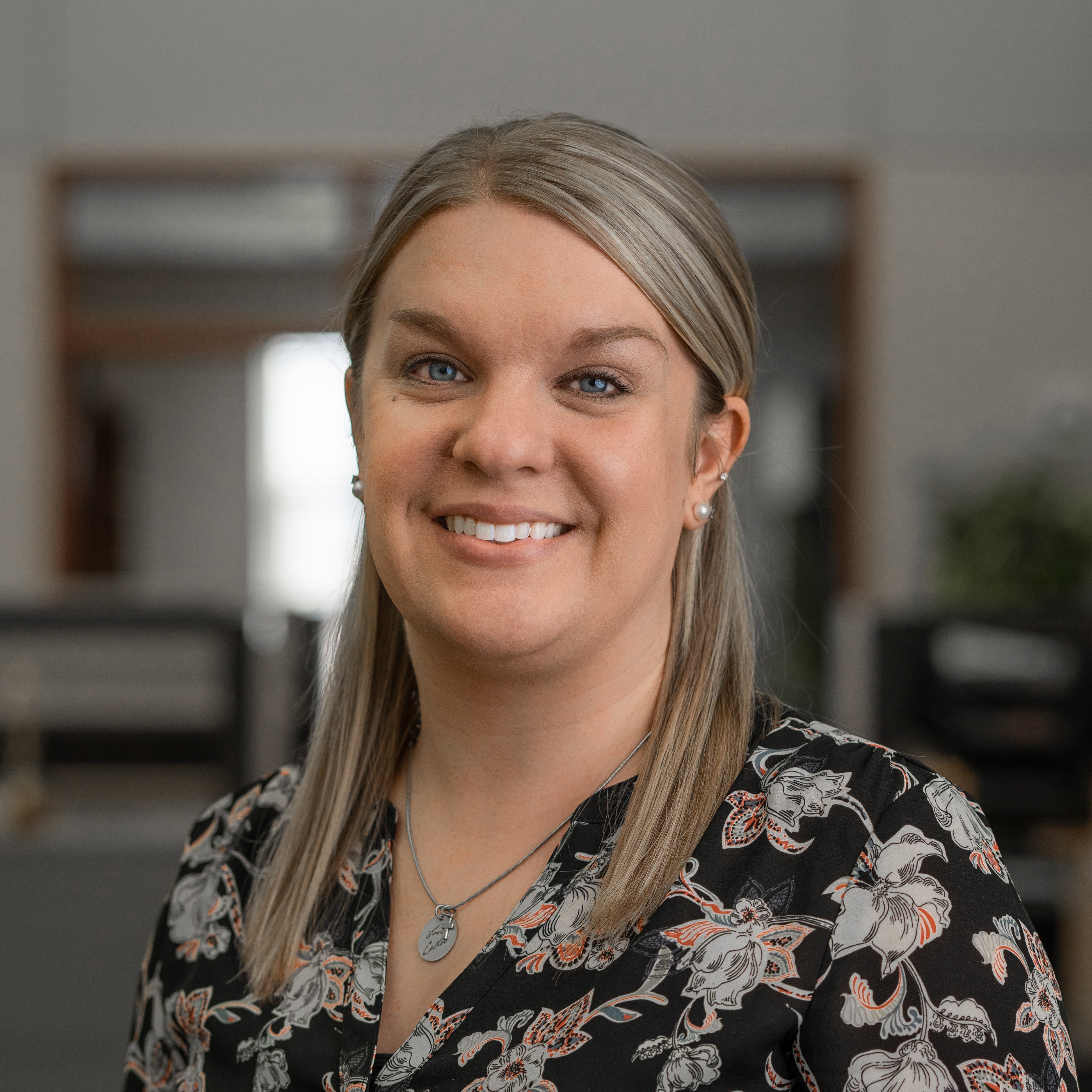 Angie graduated from Indiana State University with a Bachelor of Science in Interior Design. Prior to joining the FBi team, Angie was a kitchen and bath sales consultant in Lafayette, IN. In 2012, she started with FBi as the Inside Sales/Marketing Assistant. Today she holds the role of Sr. Marketing and Inside Sales Manager. Angie grew up in a farming community and has always enjoyed helping her family on the farm. A past 10-year 4-H Member, her passion for livestock pursued her to take a career in the agriculture field. She and her husband live in Northwest Indiana with their two daughters. In her free time, she enjoys outdoor leisure activities and spending time with friends and family.
Congratulations! You've finally decided to move forward with your pole barn building project. You know what size you want, you know what colors you're going to choose, and you even know what the interior is going to look like.If you're like most of our customers, you probably have your list narrowed down to two or three post frame builders as well. After all, it never hurts to get multiple pole barn quotes...just make sure you're comparing apples to apples when you make your final decision. Remember that a lower pole barn price doesn't necessarily mean high quality. If you choose the lowest quote there's probably a reason why it's low.
It's great to know what building design you want and what building materials you're going to choose, but (yes there has to be a but) do you know how much the entire construction project will cost?
It's also important to think about the following questions prior to making a decision:
How are you going to pay for your post frame building?
Will you be able to get enough financing to get your dream building?
Have you ever talked to your bank to see if you can get a loan for a pole barn?
Will your bank even approve your pole barn as a cost-effective option to finance?
In reality, financing a post frame building has never been easier (and yes, we really do mean that...unless you're building a post frame home, but we'll get to that in a minute).
The builder that you end up using for your final pole barn construction should have a list of lenders that they recommend using. If they do not would you know who to reach out to? If your answer is no don't worry...we have you covered.
Whom Should I Use to Finance My Pole Barn?
If you have a difficult time getting a loan through your primary bank, then we recommend reaching out to the following lenders.
They have specific terms and conditions for post frame construction which will make it easier for you in the long run.
Compeer Financial
New Century Bank
Home Loan Investment Bank
HFS Financial
Home Equity Line of Credit (HELOC)
Cash
Read below to see what each lender covers.
After you've done your apples-to-apples comparison with your multiple quotes, you've more than likely decided whom you're going to build with. Your next step is confirming with your post frame builder if they have any recommendations for pole barn lenders. They will probably give you a list of whom they recommend you reach out to and you more than likely will feel overwhelmed.
Your initial reaction will probably be along the lines of, "This is going to be a lot of paperwork."
And you're right...it probably will be. But, don't you want to know how much money you'll be approved for? Most banks will have the paperwork processed within 24-48 hours. And–here's the best part– it can all be done online. Gone are the days where you have to get paperwork faxed to you, sign the said paperwork, and then fax it back to your banker.
Shocking, right? No more waiting in line at the bank...you're already saving yourself time there.

However, if you want to save yourself even more time we recommend getting pre-approved before you even speak to a builder (especially if you want to build a post frame home).
But, sometimes you might struggle with finding a bank that will give you the money for your post frame building. We've seen that happen a lot with customers who want to build a post frame home, and unfortunately, it's not that uncommon.
Post frame homes tend to be more tedious in all aspects of planning (permitting, financing and constructibility). But, don't let that derail you.

However, if you're dead set on building a post frame home be prepared to discuss with your lender the following information:
The final construction cost
The longevity of the pole barn home
Price comparison between a stick-built home
Depending on what lender you decide to go with, they also might need to know the following information:
What type of building are you constructing?
Are you needing financing for a pole barn kit or a constructed pole barn?
What's the roof pitch going to be?
What type of roofing and siding are you using?
How many doors and windows are you going to be put in?
Or, are you using sliding doors instead of overhead doors?
You're probably asking yourself, "Why does this information even matter?" We get it...we would be asking the same question. However, some lenders are more lenient toward ag buildings - those loans are typically easier to qualify for if you're in good credit standing.
But, if you plan on building a farm shop, garage, or horse barn, we have five lenders we would recommend you contact.
Top 6 Pole Barn Lenders (Our Recommendations)
To help our customers with their financial needs, we have partnered with Compeer Financial, a company that has been serving agriculture for over 100 years. Our partnership with Compeer provides our ag customers with access to funding for their building projects.

What buildings qualify through Compeer:
• Agri-business facilities
• Machine storage
• Farm shops
• Seed dealerships
• Chemical and fertilizer storage
• Livestock facilities
• Landscape nurseries
• And more
Selecting the lender with the right tools to complement your buying decision will be important. Whether for personal or business use, New Century Bank provides just the right financing tools.

For those that ask, "Can I build my home with post frame construction and finance the cost?" The answer is YES with New Century. They will provide you with access to all the best rates and terms for your home mortgage. Who knows...a low-interest fixed-rate mortgage may be in your future after all.


Home Loan Investment Bank gives homeowners the financing they need to increase the value of their home. They also offer loan coverage in all 50 states.

You can borrow up to $65,000 with no pre-payment penalties and you'll be getting low fixed rates. So, if you're in the market for a garage, hobby barn, horse barn, or ag building consider Home Loan Investment Bank.

4. HFS Financial
As experts in the home improvement financing industry, HFS's goal is to get every single customer loan inquiry approved and funded quickly.
Once they've received your information through their 60-Second Loan Application, you will be notified of possible loan options within 24 business hours. You'll receive a call, text and/or email within 24 hours or less, and usually in 1-2 hours of application, to discuss and review your loan terms and the home improvement project you have in mind.
With HFS Financial, their courteous and knowledgeable representatives will help you every step of the way. If you have any questions, they'll provide the answers. No red tape, no hassle, no jumping from department to department in search of answers. All you need to do is complete the no-obligation 60-Second Loan Application. Act today and get the home improvement loan you and your family deserve.
Their 60-second loan inquiry does NOT affect your credit rating. We work with unsecured loans up to $500,000. Get the pole barn financing you need within days – not weeks or months – and start building and enjoying your new building!
No Stage Funding – Loans Fund 100% Up-Front

Rates as low as 2.99%

Terms to 20 years

Loans to $500,000
5. Home Equity Line of Credit (HELOC)
A HELOC is a line of credit secured by your home that gives you a revolving credit line to use for large expenses. It also has a lower interest rate than some other common types of loans, and the interest may be tax-deductible.

With a HELOC, you're borrowing against the available equity in your home, and the house is used as collateral for the line of credit. As you repay your outstanding balance, the amount of credit available is replenished - much like a credit card.

So, what does all of this mean? You can borrow against it again and again if you need to, and you can borrow as little or as much as you need.

6. Cash

If you're a long-term planner (and some of our customers are), chances are you've been saving money back for quite some time to purchase your post frame building...and there is absolutely nothing wrong with that. You have the money...there is no messing around with banks or paperwork...and you are ready to go NOW. No interest fees...no terms and conditions...it's just you and your post frame builder.

Are You Ready to Build Your Pole Barn?
If you've made it through reading the entire blog (I know...bank information can be a bit boring but it's all important information to know), you probably have some questions that you need to be answered.
Reach out to us to find the perfect choice for your personal or business use. Whether it's lease-to-own or a loan program, we will help you get the best option depending on your tax and financial goals, cash flow, and even estate planning.
Additional Resources
If you're still interested in learning more about pole barn financing then we recommend checking out these other blogs that provide helpful information as well:
Rent-to-own options for the snowbirds who enjoy their winters in Florida

Fora Financial provides flexible working capital solutions to business owners nationwide. The company works with a variety of industries, including

construction companies

. In addition, Fora Financial has a

business blog

, that covers topics such as marketing, financing, customer service, and more.
Sources:
New Century Bank

Admirals Banks

Bank of America: What is a Home Equity Line of Credit (HELOC)
---
Have more questions about building costs not covered in this article? If you need help designing and planning, please contact FBi Buildings at 1.800.552.2981 or click here to email us. If you are ready to get a price, click here to request a quote and a member of our sales team will call you!