Pole Building Prices: 6 Considerations for Comparing

Subscribe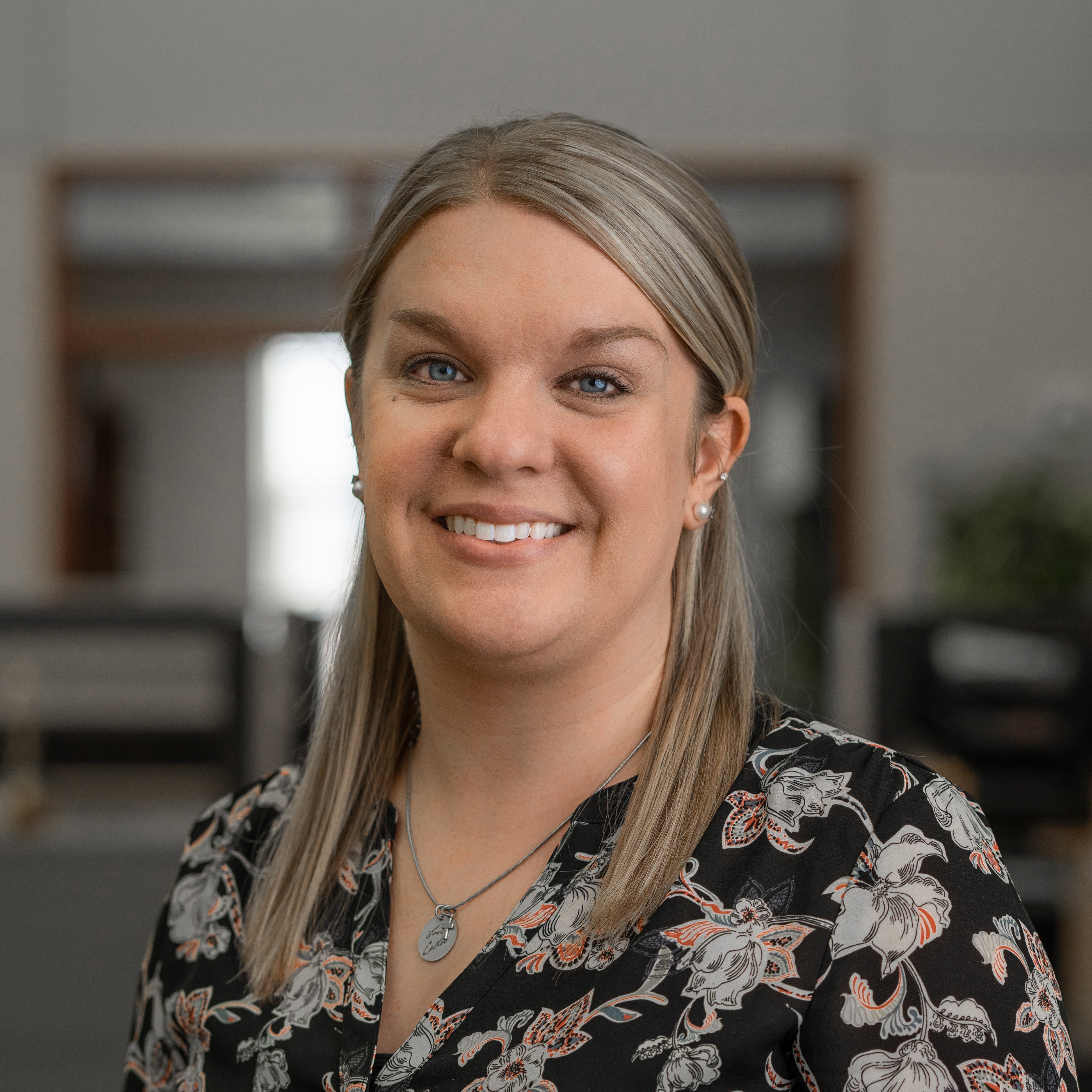 Angie graduated from Indiana State University with a Bachelor of Science in Interior Design. Prior to joining the FBi team, Angie was a kitchen and bath sales consultant in Lafayette, IN. In 2012, she started with FBi as the Inside Sales/Marketing Assistant. Today she holds the role of Sr. Marketing and Inside Sales Manager. Angie grew up in a farming community and has always enjoyed helping her family on the farm. A past 10-year 4-H Member, her passion for livestock pursued her to take a career in the agriculture field. She and her husband live in Northwest Indiana with their two daughters. In her free time, she enjoys outdoor leisure activities and spending time with friends and family.
When you're in the process of buying a new vehicle, what steps do you take? Do you research different makes and models? Do you know you're going to buy pre-owned and want to keep the mileage under a certain limit? Or, do you call up your favorite dealer and just have them start looking for you?
If I had to guess, there's a handful of people who would fall under each category. Right or wrong...it's just the process of how we shop. But, what if you're going to buy a new pole barn...what steps would you take? Would it be the same, or would you want to get estimates from multiple builders to see who has the better price?
Would the bottom dollar be your final decision maker, or would you take the time to compare the different quotes that you have? If you are comparing quotes, would you know what to look for in terms of quality of materials and labor expenses? Or, would you need help doing this along the way?
These are all items to consider when building a new post frame building. If never hurts to have multiple quotes, but we also want to make sure that you're comparing apples to apples. Why? Because that will give you the best idea as to why your pole barn quotes are different prices.

We understand that it can be confusing when you have multiple quotes from competitors who are claiming to be the "best" in the industry. However, we do encourage our customers to do an apples to apples comparison. When you compare line item by line item, it will show you that no two pole buildings are identical.
Do we lose jobs because our prices come out higher? Absolutely! We understand that we may not get every job, but we also know that our estimates will be thorough, complete, and accurate. We don't want to cut corners just to be the lowest bidder, and we also don't want to increase your costs by having multiple change orders.
You know the old saying, "You get what you pay for?" It's our job, as your trusted builder, to make sure that you are aware of how our quote differs from our competitors. As a matter of fact, we encourage you to get different quotes, and we will be more than happy to walk you through our construction process.
What to Look For When Comparing Pole Building Prices
1. Compare Prices
It's not uncommon for most competitive bids to be within 10 - 15% of one another. If your bid is not within this range, then chances are the building that you selected is using different products and building materials from what you are comparing.


2. Compare The Products and Materials
When you're going through line item by line item, does your pole barn quote include the
following products or materials?

Columns: Did your builder price you for Perma-Columns or laminated columns? By default, most builders will price you for laminated columns unless you specify that you want an upgrade. If you're unsure, ask how the laminated columns are constructed.
Truss Spacing: How far apart are your trusses spaced? 8' is typically a standard but you can go 6' or 9'. Also, pay attention to the snow load of your trusses. You'll want to make sure that your building is strong enough to handle the harsh, winter months.
Porch Details: Did you decide to go with a porch? If so, what kind? Is it a wrap-around porch or just a small porch over an entry door? Are the columns for the porch treated, or did you decide to wrap them in steel? Does your porch include overhangs? If so, what size? Are the gutters already included in the price or do you have to pay extra?
Steel Siding & Roofing Materials: What type of steel strength did your builder quote you? Is it a standard pole barn color, or are you getting an upgrade? Is it painted with Kynar 500 paint and fastened with stainless steel cap screws? Is there any type of building wrap going behind your steel?
Ridge: Is the ridge of your post frame building vented? Does it come in the same color as your steel?
Overhangs: What size overhangs did you price? 12" or 24"? Where did you decide to place them...the end walls or the side walls? Is the soffit vented or not vented?


Gutters and Downspouts: What size did your builder quote you? 5" or 6"? Are the downspouts included with the price of the gutter, or is it going to be an extra expense? What gauge of steel are they made of? Are they treated with Kynar 500 paint?
Windows: Are you providing your own windows or did you decide to go with windows that your builder can supply? Are they going to be Simonton Windows or AJ Manufacturing? Will the windows have grids or shutters? What size are they going to be? How many are you going to have?
Steel Walk Door and Accessories: What type of series is the door? Is the door insulated or non-insulated? Will it have 9-lite windows, or is it going to be plain? How many doors did you price? Does it include a knob lockset or do you have to provide that?
Sliding Doors or Overhead Doors: If you chose sliding doors, is it a split sliding door or a solid sliding door? Were there any upgrades you chose such as the EasyMotion Sliding Door with StepSaver Latch? How many sliding doors did you choose? If multiples, where did you place them? If you have overhead doors as an option, is your builder providing them or do you have to buy them? If you have to buy them, is the builder going to frame the door out?
Design Criteria: Did your builder follow the International Building Code and design your building for a certain use and occupancy? Are the construction drawings included, or do you have to provide extra?
Other Design Services: Are you responsible for determining the finished floor elevation or exact building location, or is this something your builder will help you with? Did you need additional drawings such as electrical and plumbing? If so, is that going to be an extra cost? Will your builder be able to provide recommendations for you, or are you responsible for finding someone on your own?
Permits: Are you responsible for getting your own building permit or is your builder going to take care of this for you? Depending on the situation, some builders might help you out with this (as far as getting the permit) and include the permit expense in your quote.
3. Compare Taxes and Fees
Does the final cost of your pole building quote include sales tax, freight, and labor? Or, did you just get a price for the building only? If you're unsure, it's important to ask the builder. The last thing you want is an unexpected surprise.


4. Compare The Level of Building Completion
Are you just buying the materials only, or are you paying for a crew to erect your post frame building? Does the price include preparing your building's site or do you have to make sure that it's ready ahead of time? Do you have an existing foundation that the building is going to sit on? If so, review the builder's plans to see how they're going to incorporate that into their design. If you're unsure of other items that will be required to complete your project, be sure to ask your builder.



5. Compare The Reputation of the Builder
How long has your builder been in the post frame industry? Are they able to provide you with customer references? Being able to speak with past customers, or even visit completed pole barns is a good way to find out if the builder was difficult to work with. It also gives you the opportunity to speak with the customer to see if any project delays occurred or if additional charges were applied.


6. Is Your Post Frame Building Insured?
If something were to happen to your pole barn during construction, are you going to be liable for the expenses? It's critical for you to find out if your builder has Builder's Risk Insurance. This will not only protect you during the event of an accident, but it will also protect your building and/or any individuals who could be injured on the job site.
When you're ready to take the next steps on getting a pole barn quote, it's imperative to make sure you're comparing apples to apples. This will help give you a realistic expectation of what your post frame builder is quoting you on and why it's different from the other quotes that you have. And remember the old saying, "You get what you pay for."


---
Have more questions about pole building prices not covered in this article? If you need help designing and planning, please contact FBi Buildings at 1.800.552.2981 or click here to email us. If you are ready to get a price, click here to request a quote and a member of our sales team will call you.