Residential Pole Barn Buildings: Explore Your Options

Subscribe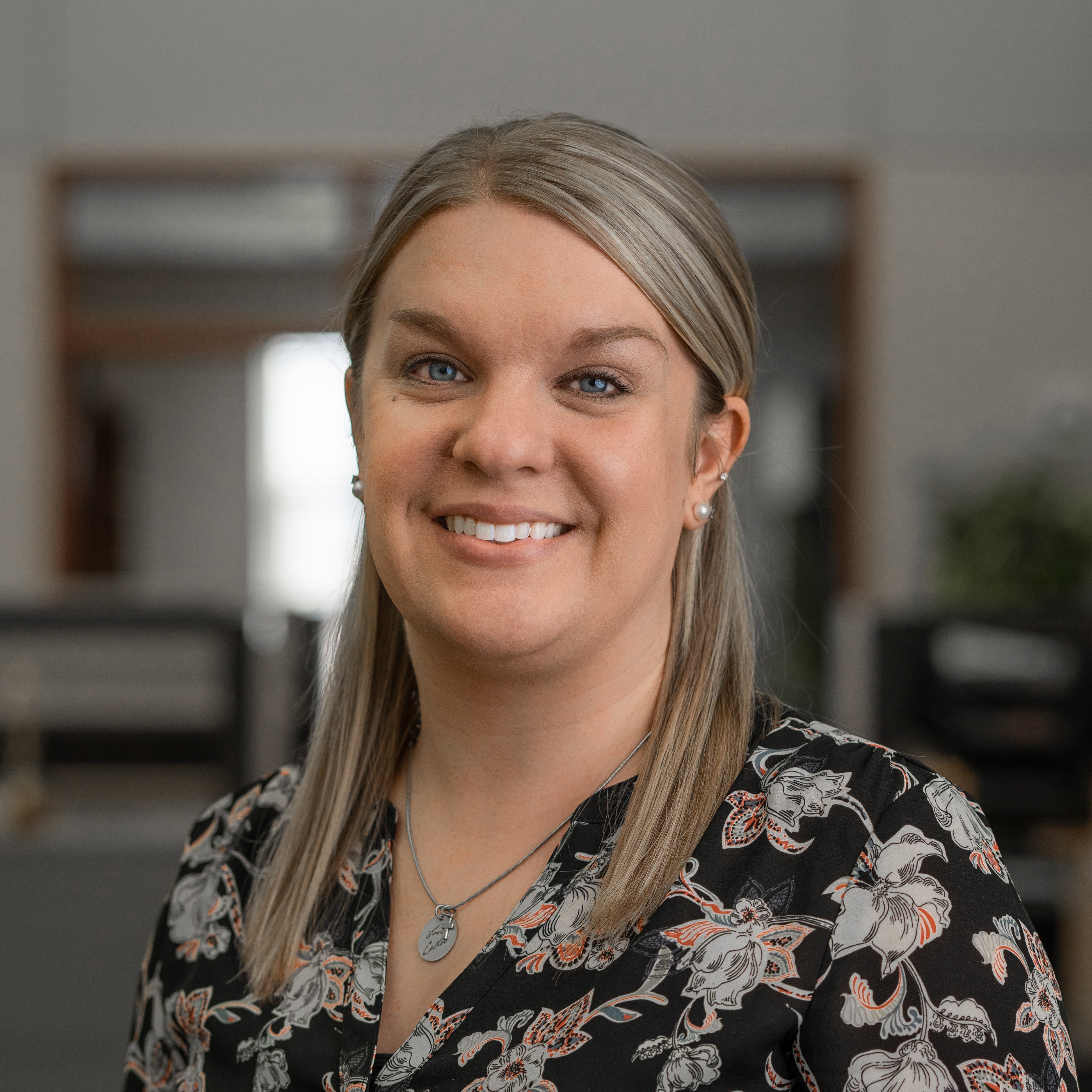 Angie graduated from Indiana State University with a Bachelor of Science in Interior Design. Prior to joining the FBi team, Angie was a kitchen and bath sales consultant in Lafayette, IN. In 2012, she started with FBi as the Inside Sales/Marketing Assistant. Today she holds the role of Sr. Marketing and Inside Sales Manager. Angie grew up in a farming community and has always enjoyed helping her family on the farm. A past 10-year 4-H Member, her passion for livestock pursued her to take a career in the agriculture field. She and her husband live in Northwest Indiana with their two daughters. In her free time, she enjoys outdoor leisure activities and spending time with friends and family.
Storage. Like it or not, it's something that we all need. If you're like some, it's something that we just have to have.
Why? Because we are running out of space...and we have too much stuff. We never thought we would accumulate so much "junk" over the years but we have.
Our house is full. Our closets are full. Our basements are full. Our attics are full. And guess what? We keep getting more stuff to add to the mix.
And guess what? If you have kids or plan on having kids it doesn't get any better. Kids want and require a lot of stuff. Granted, some of these items can stay in the house but what about the things you see yourself using frequently?
I'm sure more than once these thoughts have crossed your mind:
I'm tired of getting into the attic to get Christmas decorations down

Our basement isn't that nice for extra storage

I don't want my brand new truck to have to sit outside

I wish I had more room in my garage for all of my tools

I need to put up a pole barn because I have too much stuff

If I just had a larger tool shed we wouldn't have to worry about all of the clutter

Or the best one, I'm sorry hunny...we don't have room for this
Now you're probably shaking your head agreeing because you have said at least one of those things. Or, if you're like my family, you have discussed all of those options and have agreed to disagree on what type of pole building you really need.
What do you do? What are your options? Where do you go for help? Is this something you can do on your own?
Whether you are looking for a pole barn garage, hobby shop, or hobby barn, a place to restore classic cars, or just room to put all of your stuff, your dream residential pole barn building can finally become a reality.
In fact, for over 60 years we've been helping homeowners just like you add value to their property and protect the things that are most valuable to them. How? By providing them with options.
Maybe you already know exactly the type of pole barn you would like, but you're unsure about the next steps or costs. Perhaps, you would like help determining what kind of post frame building best meets your needs. Either way, we will give you options to help you find the best solution.
So rest assured...the perfect residential pole barn building is out there for you. And if it's not? We are confident we can design a custom pole barn for you.
No cookie-cutter floor plans here, folks. All of our post frame structures are designed with our customer's desires in mind.
4 Residential Pole Barn Buildings to Consider
1. Pole Barn Garages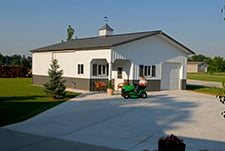 You work hard for the finer things that enhance your life and that of your family, and we understand that the valuable things that keep your lifestyle moving should be protected when they're at rest.
Stronger than a traditional, stick-built garage, our pole barn garages are not only long-lasting, they're also attractive. Your garage is often an extension of your home so why not have it designed to accommodate what your house looks like? From steel to brick or stone, and even cedar or vinyl siding...your opportunities are endless.
If you need more than two overhead doors...no problem. If you know that you want the inside insulated…no problem. Whatever you decide, our in-house design team can make it happen for you.
Remember, it's also a good idea to plan for the future when you choose post frame. Will you be adding a new driver to the family within the next couple of years? Or, do you plan on finishing the interior yourself when you get extra money?
These are the types of things to consider while designing your floor plan. If you let your Project Sales Consultant know that you will be adding on in the future then your custom design will be prepped for the pole barn addition.
Are you thinking about adding a loft for future storage? That's something you'll want to discuss as well. Any idea that you may have for future use and/or storage ideas need to be discussed. After all, it is better to be prepared.
2. Pole Barn Storage for RVs, Boats, and ATVs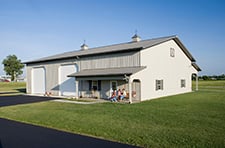 When the fun is calling, you want to make sure you answer the call. The performance of your boats, RVs and ATVs, can be impaired when they're left out in the elements. So, why not show them a little love with a post frame storage building?
We get it...boats, RVs, and ATVs can take up a lot of space. That's why a pole barn building is an ideal solution. How so? We use wood frames with widely spaced columns to maximize space and provide you the flexibility for door and window placement.
Similar to the pole barn garages, you can also add many attractive exterior features that will make your building look good on your property and in the neighborhood (especially if you have strict subdivision rules that you have to follow).
There's often a misconception that pole barns are simply just that...a barn for your storage. But that isn't the case anymore. There are so many options for you to consider for the exterior and interior. Take a look at these post frame pictures to see for yourself.
3. Pole Barn Tool Sheds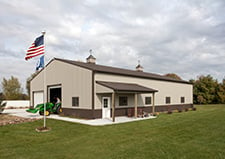 Whether you use tools for your job, hobbies, or both, you want to make sure that they are in tip-top shape when you need them. After all, tools are a significant investment. It also helps if you have them organized in one location so you can be more efficient at work or play.
But, we do understand that there are challenges that come into play. Sometimes it is hard to figure out the design and size. That's where our Project Sales Consultants can offer you guidance.
From design, placement of the pole barn on your property, or even zoning and permitting...we will make sure you make the best decision for your pole barn tool shed.
It's the little details that will make your building work for you. Have you ever stopped to think about the flow of your building? How will you be accessing your tools? What wall do they need to be on?
Believe it or not, that's something that will make or break the design of your tool shed. Sure, we might have an idea of where we think things need to go but does it make the most sense? Will it provide you with the greatest efficiency?
The last thing that you want to have happened is to create more work for yourself. Times have changed and we live in a fast-paced world now. It's our job to make things easier for you.
4. Pole Barn Hobby Shops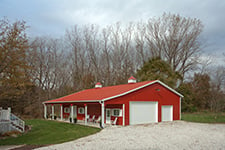 Maybe you're a craftsman who needs a hobby shop for woodworking or to repair machinery. Or, maybe you have plans to build one in the future, and you want to go over your ideas with someone.
Either way, we will work with you to understand your layout needs and help you determine the best pole barn size and design to make your work more efficient and to ensure your workshop sets you up for long-term success and happiness.
Energy efficient and adaptable, our hobby shops are built to your exact specifications to ensure your unique needs are met. Made with durable corrosion-fighting steel, you'll enjoy years and years of use as you grow your business or hobby.
If you plan on using your hobby shop year-round, it can also be insulated to keep you comfortable. We recommend five ways to finish the interior of your pole barn. There's no right or wrong interior for you to choose. It honestly comes down to personal preference.
Which Residential Building is Right for You?
There you have it...our four residential pole barn buildings for you to consider. We're hopeful that at least one of them met your needs.
If you're ready to get started and want to see more inspiration be sure to download our Rural Plan Book. Or, if you're ready to take the next step in planning your building check out our pole barn designer.


---
Have more questions about residential pole barn buildings not covered in this article? Please contact FBi Buildings at 1.800.552.2981 or click here to email us. If you are ready to get a price, click here to request a quote and a member of our sales team will call you!