Building Construction | Structural Integrity | Warranty | Building Design | Open-Sided Buildings
12 Factors that Affect Engineering in Your Pole Barn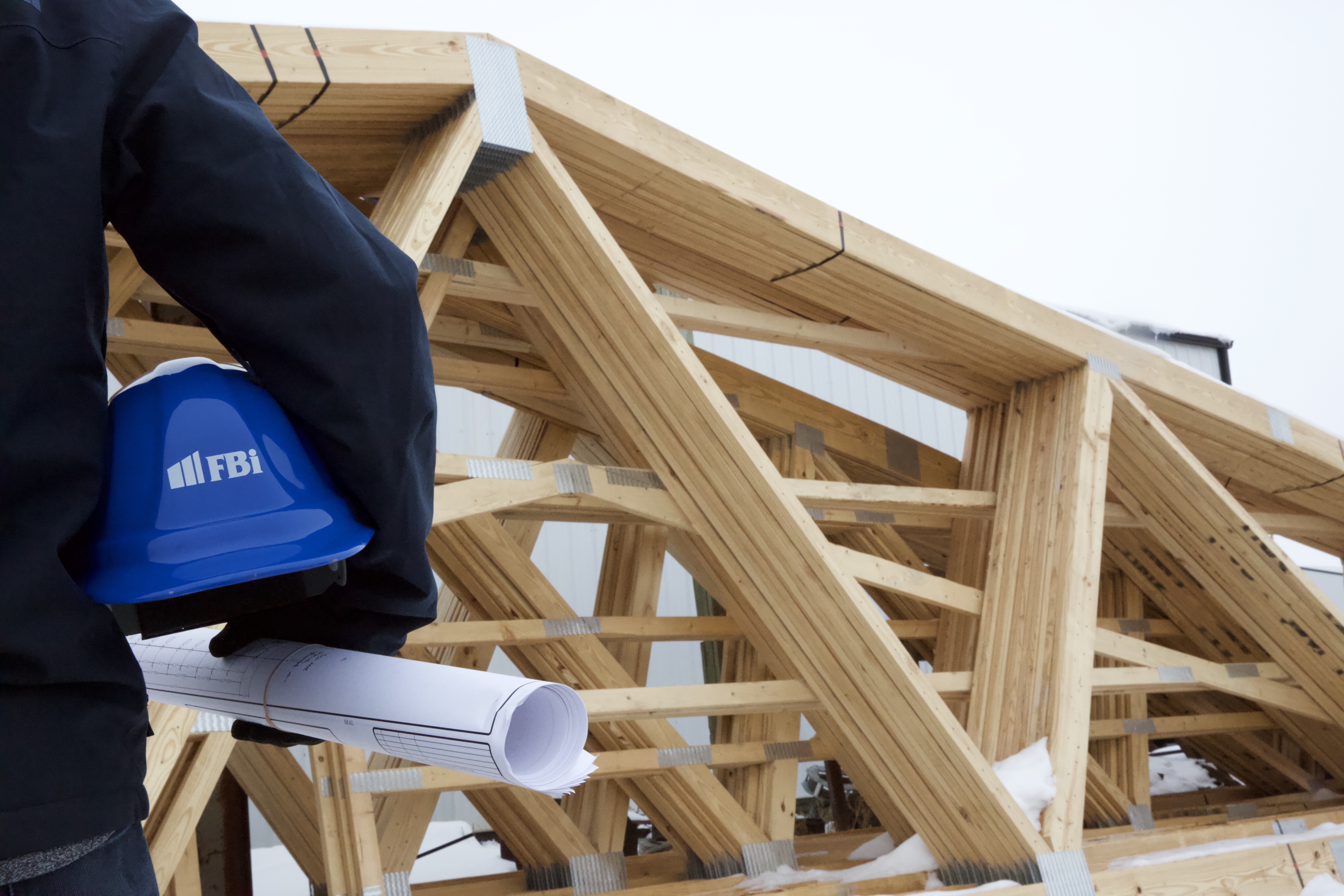 Subscribe
Julie graduated from Purdue University with a Bachelor of Arts in Visual Communications Design. From a young age Julie has always had an interest in art that later turned into career in brand development for various companies throughout the Northwest Indiana area. Julie joined the FBi marketing team in 2021 as a Marketing Content Creator. You might get a phone call from her to schedule a visit to your FBi building so she can take pictures for our website or you might get a brochure she design from one our FBi sales reps. One way or another Julie loves to help the marketing team in any way she can. In her free time, Julie enjoys walking her dog and spending time with friends and family.
When you're ready to start your pole barn journey, of course, one of the first questions you'll ask is, "How much does a pole barn cost?"

We get that question multiple times a day; to be completely honest, providing a quick answer is tricky. Several factors affect price, such as building type, size, specific features, and the engineering required to ensure a structurally sound post-frame building.

So let's dive into the mind of an engineer and find out what building details need to be reviewed by the engineering department. This should help you better understand why it takes a deeper conversation to provide a more accurate quote for your building.
In this article, we're going to review the following:
Why it's important to have an engineered post-frame building
The top 12 factors that affect building engineering requirements
Ho

w

structural integrity

af

fects the cost of your pole barn
1. Engineering and Performance = Longevity
Each component of a pole barn is important, which is why it's important to find a pole barn builder with an in-house engineering team. A specialized team will ensure the following components are met to help secure the longevity of your pole building.
Your new post-frame building will only be as strong as the weakest component.
While many post-frame builders say they can assemble a building, only a few have the engineering resources and manufacturing capabilities to ensure that every component of your new building system is engineered correctly to optimize building performance and longevity.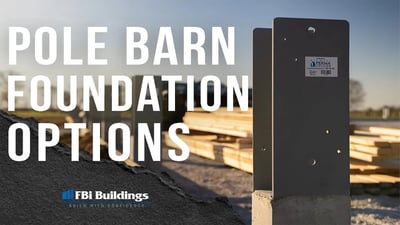 2. Top 12 Factors that Affect Pole Barn Engineering
At the end of the day, there are way more than 12 factors that affect the structural integrity of a building.
The 12 most common reasons a post-frame building needs to be reviewed by an in-house engineering department are listed below.
Building Width


On wider-spanned or heavily-loaded buildings, the trusses may need to be

increased from single-ply to double-ply

, and the columns may be increased from 3-ply to 4-ply, depending on the applicable loads.




Building Length


For longer buildings, relative to the width, engineering reinforcement, such as shear walls, may be included to resist the lateral wind & seismic loads. This often applies when it's

double the length versus width

.




Building Height


Once a building is taller than 16', the columns may be increased from a 2x6-sized post to a 2x8 post, depending on the building width and applicable snow load.




Site Soil Conditions


We use the soil's load-bearing capacity on site to size our foundations. The footings must be large enough to spread the building load out over the necessary square footage of soil. If this is not done adequately, and the soil cannot support the load, the building will settle.




Snow Load


The recommended ground

snow load

engineering requirement is based on the county/state where the building is located. In the counties FBi Buildings serves, this can range from 20-60 psf.




Exposure Category


Every building is classified in an exposure category, per engineering standards. These categories are labeled A - D and essentially classify potential wind exposure from the least to the highest, respectively.




Roof Pitch


The roof pitch of the building affects the snow load and

wind pressures that act on the building.


Heated Building


Whether the building will be

heated affects the engineering required to

handle the snow load. When a building is heated, it's assumed that the residual heat of the heated building will rise to the roof system and melt the snow off the roof quicker than if the building was unheated.




Column to Foundation Connection


Whether the columns are embedded in the ground, or anchored to a concrete foundation, affects each column's ability to resist the wind loads. Additional engineering reinforcement may be included, depending on whether columns are embedded or anchored.




Exterior Doors


The size and location of door openings in the exterior walls will be reviewed by an engineer to ensure the door columns can withstand lateral and vertical loads.




Enclosure Classification
Depending on the size of openings and open walls, each building is classified as either completely enclosed,

partially enclosed

, or

open. This impacts how the walls, columns, and foundations are designed to handle wind and uplift loads.


Building Code aka ASCE 7


The end-use of the building is considered when determining which engineering standard applies. The most common building use types, that FBi Buildings typically design, are

commercial

,

agricultural

, and

residential.



ASCE 7 is the most widely used professional engineering standard and is referenced by all model building codes.




Check out the video to learn about the benefits of a post-frame building versus a steel-frame building.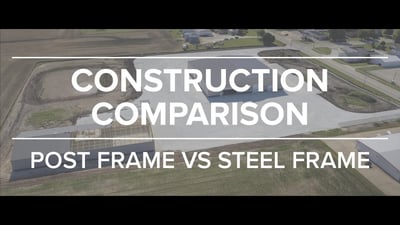 3. How Engineering Enhancements Affect Pole Barn Cost
Here at FBi Buildings, we take quality extremely seriously and have already built most of the engineering costs into all buildings we quote.
However, when you are looking to build a pole barn over 80' wide or 16' tall, you are looking at a price increase per square foot.
Cutting corners is not how we roll, and we put a lot of focus on the engineering and structural integrity of your building. Therefore our buildings can be priced slightly higher than the competition.


Are You Ready to Start the Building Process?
From the smallest to the largest building, we are putting our name on your building, and we expect to see it standing 100 years from now. To accomplish that, it needs to be appropriately engineered.
If you want to learn more and are interested in receiving a free quote, please request a free pole barn quote.
A Project Sales Consultant will love to review the details with you, offer feedback, and move you down the building process journey.