Perma-Columns: The Permanent Concrete Column System

Subscribe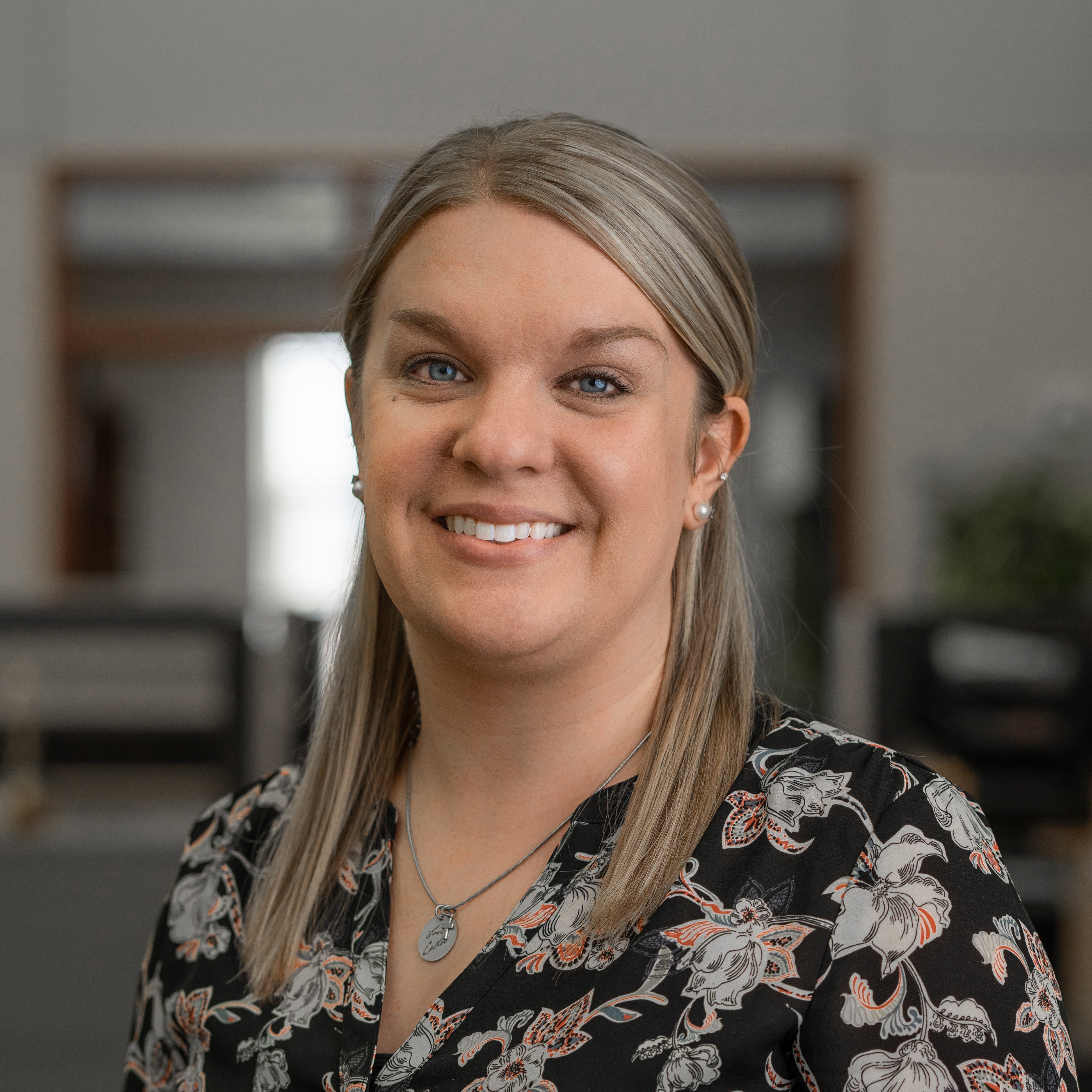 Angie graduated from Indiana State University with a Bachelor of Science in Interior Design. Prior to joining the FBi team, Angie was a kitchen and bath sales consultant in Lafayette, IN. In 2012, she started with FBi as the Inside Sales/Marketing Assistant. Today she holds the role of Sr. Marketing and Inside Sales Manager. Angie grew up in a farming community and has always enjoyed helping her family on the farm. A past 10-year 4-H Member, her passion for livestock pursued her to take a career in the agriculture field. She and her husband live in Northwest Indiana with their two daughters. In her free time, she enjoys outdoor leisure activities and spending time with friends and family.
Building columns, also known as posts or even poles, are one of the most important elements in post frame construction because they are the final point of transfer for most building stresses to the foundation.
The posts can either be buried to the ground or anchored to an above ground concrete foundation. Depending on who you choose as your post frame builder will depend on how your columns are installed. Each post frame builder will more than likely have two column options to choose from, a standard column or an upgraded column. Have you ran into this scenario before? If so, did you understand the differences between the two? Did you understand what type of upgraded column you would be getting? Did you know if it was a Perma-Column?
Perma-Columns are known to be the permanent, concrete post frame foundation system. Their sustainable solution is guaranteed never to rot. They're also a precast concrete column that many of our customers decide to use when building their pole barn.
When you select Perma-Columns for your horse barn, farm shop, or commercial building, not only do you get the economy of post frame construction, you also get the durability of concrete.

Don't automatically assume that this isn't a cost-effective option for you to consider. Perma-Columns are the least expensive concrete foundation available for a post frame building. The system is just 25 to 33% of the cost of a continuous-poured foundation.
Perma-Columns also offers the performance and incredible longevity of concrete while preserving all the benefits of post frame construction. You'll still get legendary speed and flexibility of construction.
What are the advantages of Perma-Columns?
Laminated Wood Column: Attached above grade to the Perma-Column base. No wood goes into the ground. No rotting or decay. No insect damage. No worry.


Integrated Steel Bracket: Ruggedly strong and permanently welded to steel reinforcing bars in the concrete. Bolts secure the bracket to the laminated column.


10,000 PSI Pre-Cast Concrete: This special mix is 285% stronger than regular concrete. It contains polymer-fiber, corrosion-inhibiting and air-entraining admixtures for a lifetime of strength and durability.


Steel Reinforcing Connects Bracket to Anchors: Four welded reinforcing rods run the entire length of the concrete, creating a super-strong unitized design.


4 Feet Below Grade and Backfill: Provides maximum structural integrity and freeze-thaw protection.


Integrated Steel Uplift Anchors: Fused to the interior steel skeleton. A super-tight bond to the column with excellent uplift resistance.


Pre-cast or Poured in Place Foundation: Keeps your building solid from bottom to top.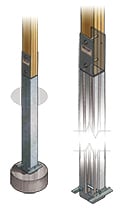 Wood in the Ground Will Rot.
When your customers reach out to you for a price on a pole building they want reassurance that you will be taking care of them for years to come. We should know by now that news travels fast, and customers are quickly learning that post frame structures have advanced beyond the decaying practice of burying wood columns in the ground.
Wood in the ground will rot and plastic will only delay that process. As a trusted post frame building designer, part of our job is to build trust with our customers by offering them a permanent column solution.
For peace of mind, Perma-Columns are a permanent foundation solution. There's no reason to worry about insect damage, rot or decay because no wood goes into the ground. You'll feel secure knowing your investment will last for a lifetime, and your custom building will benefit from the lasting durability of concrete without the costly expenses of a continuous pour foundation.
Giving Customers Peace of Mind.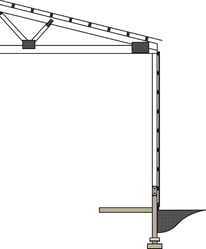 Whether you're interested in a building kit from your local hardware store or you're pricing out a material package from a post frame builder, you want to make sure that the material you're receiving is high quality.
Gone are the days of cheap investments and if you kind a pole barn kit that is cheap there's probably a reason for it. Remember what we always say...you get what you pay for.
If you choose to go with Perma-Columns, you will be avoiding thousands of dollars in rotten wood post repair costs. Think about this scenario...you decide to build a post frame building with the standard column option. You have the cost for the treated wood post, plus the added cost to repair or replace the post when the wood rots. On average, you'll be spending three times more than what a Perma-Column costs to get everything fixed.
By elevating wood columns up from the conditions that cause rot, the Perma-Column options outperform wood in the ground every single time. Framing is then raised and bolted into place. The process is identical to standard all-wood post frame construction, only no wood goes below grade. Which is why this is referred to as the economical, durable, and permanent solution.
They can also be delivered to your job site. Depending on the crew who is installing them, our crews lower them onto their precast or poured-in-place footings, then align, level and backfill.
Three Times Stronger than Standard Concrete.
Constructed of 10,000 PSI precast concrete, they're not only guaranteed to never rot in the ground, but they're three times stronger than standard concrete. The precast columns are reinforced with 60,000 PSI rebar welded to a ¼" steel bracket.
They also include microfibers to add shock resistance, durability, and microsilica to enhance compressive strength and erosion resistance. A corrosion inhibitor also protects the rebar reinforcement and brackets from rusting. A final admixture is added to give freeze and thaw protection.
Another selling point is they easily integrate into current construction methods.
Protect Your Investment Moving Forward
The integrity of your business or even future generations is defined by the integrity of your post frame structure. Whether you want to construct a community center, a farm building, or even a post frame home, it all starts with the quality of your foundation.
---
Have more questions about building costs not covered in this article? If you need help designing and planning, please contact FBi Buildings at 1.800.552.2981or click here to email us. If you are ready to get a price, click here to request a quote and a member of our sales team will call you!