{% if (variables.subscriberProperty != "yes") && (variables.subscribeUrl != "") %}
Subscribe
{% endif %}
2 Tips to Get Your Pole Barn Project Started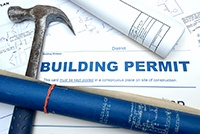 Starting a new project, process, or innovation is an important step for any business owner. FBi works together with our customers to help them define and refine what their needs for a new building will be. Asking the right questions from the start helps proficiently advance the process.
Tip #1: Ask yourself these questions and write your answers down.
Why am I building this building?
Where am I building this building?
What is it going to be used for? - Function should be your primary concern
Do you need more space, less space?
Do you need a new location?
Has your use of the building changed that requires more visibility?
How long will you need this building?
What can you afford?
Building ideas come from a multitude of resources. Sift through building design magazines – get inspired. And be sure to write your ideas down so that you can share them with your builder.
Tip #2: Determine the financing.

A lot goes into building a new building – much more than the outside structure.
You will need to think about these various components as you plan for paying for the building:
Excavation
Construction
Fixtures
And equipment
Another thought – time is money. The sooner the project is finished; the sooner your building can begin earning a return. Is your builder a turn-key builder, or will you have to wait for subcontractors to finish their part of the job? And how will you pay for the building? Leasing may be an option for you, but if you decide to carry a mortgage, 20-percent down is typical for many commercial lenders.
Factor in 7 to 10 percent surplus for cost overruns and unforeseen changes. Construction loans are typically made available in a series of payments as construction progresses, instead of a lump sum. And before signing any mortgage document, make sure you have read it thoroughly and fully understand all of its components and how they might affect your business and you personally
---
Have more questions about building costs not covered in this article? If you need help designing and planning, please contact FBi Buildings at 1.800.552.2981 or click here to email us. If you are ready to get a price, click here to request a quote and a member of our sales team will call you!