Pole Barn Construction Process: 4 Steps You Need to Know

Subscribe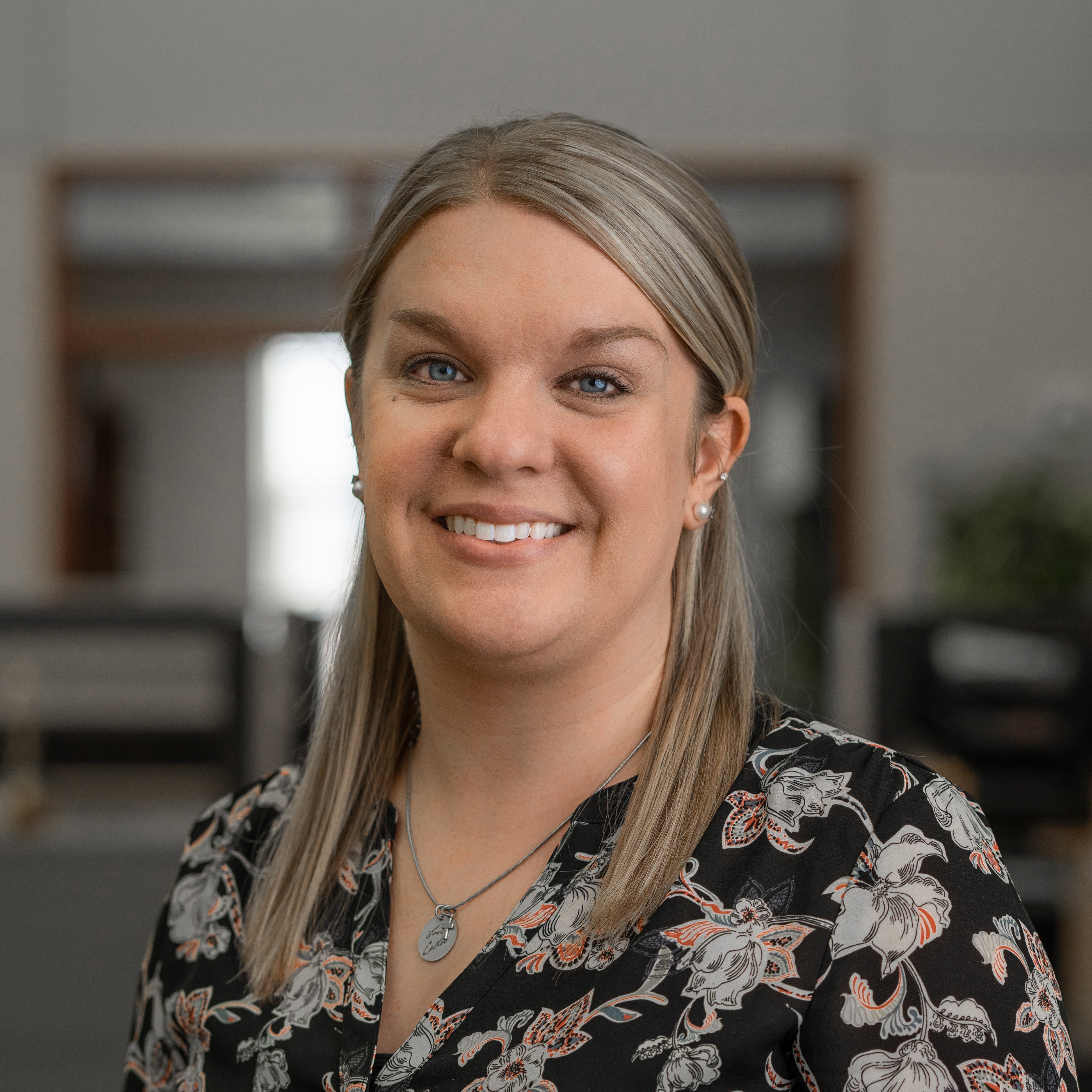 Angie graduated from Indiana State University with a Bachelor of Science in Interior Design. Prior to joining the FBi team, Angie was a kitchen and bath sales consultant in Lafayette, IN. In 2012, she started with FBi as the Inside Sales/Marketing Assistant. Today she holds the role of Sr. Marketing and Inside Sales Manager. Angie grew up in a farming community and has always enjoyed helping her family on the farm. A past 10-year 4-H Member, her passion for livestock pursued her to take a career in the agriculture field. She and her husband live in Northwest Indiana with their two daughters. In her free time, she enjoys outdoor leisure activities and spending time with friends and family.
Often, we have customers who call our office wanting a pole barn...and they want it now. In some cases, we can handle the job in a matter of days. Meanwhile, other post frame projects take a little bit longer to build...especially commercial buildings.
Why? Because there are multiple steps that one must complete before construction can begin.
Now, you're probably wondering what those steps entail and how long the building process will last. Both are good questions!
However, the construction timeline depends on your preferred builder. Not all post frame builders handle construction projects in the same manner. Some may conduct business in a similar fashion, while other approaches are completely opposite.
So, how do you know which construction process is correct/incorrect?
Honestly, there is no right or wrong answer. But, there are four phases that should be taking place before, during, and after your pole barn project...no matter who you build with.
The 4 Phases of Pole Barn Construction
Before you go too far, you must be aware of your post frame builder's construction process. What steps will they take to ensure your experience is seamless from start to finish? Do you have to handle the nitty-gritty details, or will you receive updates from a Project Manager?
Please keep these questions in mind as you look for the following information:
1) Processing
First, the processing phase is an overview of your building project from the signed purchase agreement to the down payment.
Once you sign the purchase agreement, your Project Sales Consultant (PSC) will go over the Construction Guide with you. This document will explain what you can expect during construction.
At this time, the first down payment is due to your preferred builder.
Then, your PSC will introduce you to the Project Management team. Please note that your salesperson will continue to be available should you have questions.

Your Project Manager (PM) will facilitate project scheduling, building changes, payments, and answer questions.
It may be a couple of weeks before your PM contacts you. Once contact is made, you'll discuss the following details:
Site preparation
Permitting
Financing options (if necessary)
Approximate start date
Change orders (if applicable)
Pending/missing details
Review the final contract
Did you request pole barn financing? During this stage, you'll receive lender approval.
2) Design and Permitting
Second, the design and permitting phase covers the pre-mobilization of your building project.
To avoid scheduling delays, you'll need to obtain a pole barn permit from your city hall or county courthouse.
Next, the post frame builder will send construction drawings for your review. At this time, you'll need to provide your Project Manager with the following details:
Also, your PM will discuss site preparation, scheduling, and material delivery.
If you made any changes to the construction drawings, a new set will be sent to you. Then, you'll need to re-approve those alterations.
3) Pre-Mobilization
In the pre-mobilization phase, your Project Manager will verify that site preparation is complete via inspection.
If approved, a start date for the construction crew will be scheduled. Worst case scenario, your professional builder will explain what corrections need to be made to the building site.
Additionally, the building materials will be ordered and delivered. After all, your pole barn can't go up without the proper structural components. A delivery payment will be due to your preferred builder.
4) Construction
Lastly, the final phase details the main milestones of your post frame project during and after construction. Final discussions will be taking place between you and your Project Manager.
At this time, you'll be introduced to your Crew Foreman. They'll have you confirm the building location and finished floor elevation. This is your last chance to review construction drawings and blueprints.
Finally, construction will begin! All those months (or years) of dreaming, planning, and saving money for your dream pole barn will finally pay off.
Upon completion, a final walk-through with the Crew Foreman will be arranged to ensure customer satisfaction. The final payment will be due.
Your PM will contact you to tie up any loose ends, such as:
Scheduling a pick-up time for left-over materials and equipment
Confirm satisfaction and/or discuss any problems that occurred
Explain repair/renovation services that are available
It's not uncommon for Project Sales Consultants to reach out again. They'll want to confirm that you're happy with your building project. We encourage you to take your professional builder's survey (if available).
How Can You Do Your Part?
During the pole barn construction process, it's crucial to know the potential setbacks that can cost you time and money.
To ensure your post frame building is completed on time, then you'll need to stay on top of the following tasks:
Missing/pending details (e.g., building colors)
Permits
Change orders that require re-work
Improper and/or incomplete site preparation
Safety hazards (e.g., power lines and underlying obstructions)
If you know that you're going to face any of the above challenges, then you should let your builder know.
The more upfront communication between you and your Project Manager, the better off your construction project will be. Being open and honest with one another will help avoid any job site issues. As a result, your pole barn will be completed on time and under budget.
---
Have more questions about the pole barn construction process that are not covered in this article? Please contact FBi Buildings at 1.800.552.2981 or click here to email us. If you're ready to get a price, click here to request a quote and a member of our sales team will call you.