Building Construction | Building Tips
What is a Roof Purlin, and Why is it Important?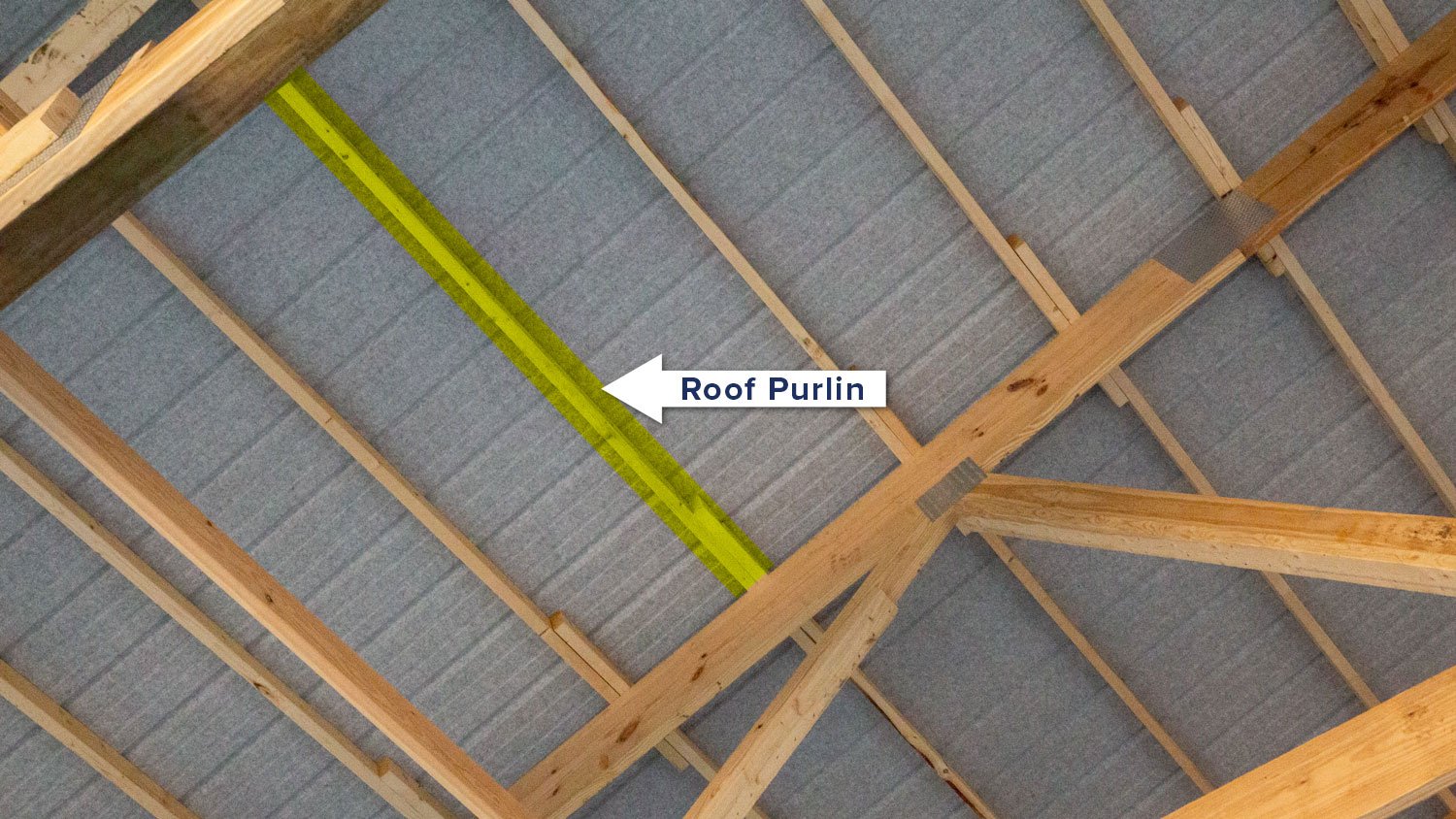 Subscribe
Julie graduated from Purdue University with a Bachelor of Arts in Visual Communications Design. From a young age Julie has always had an interest in art that later turned into career in brand development for various companies throughout the Northwest Indiana area. Julie joined the FBi marketing team in 2021 as a Marketing Content Creator. You might get a phone call from her to schedule a visit to your FBi building so she can take pictures for our website or you might get a brochure she design from one our FBi sales reps. One way or another Julie loves to help the marketing team in any way she can. In her free time, Julie enjoys walking her dog and spending time with friends and family.
Depending on where you live, you might be driving around town and notice you see pole barns everywhere! So, when it comes to pole barn construction, you might think, "How hard could it be?" Well, thanks to over 60 years of experience, FBi Buildings has discovered the dos and don'ts of proper pole barn structural integrity, and that includes roof purlins.
Selecting a pole barn builder who understands structural integrity will give you the confidence and peace of mind to make an excellent investment. Each building system component is essential and must be engineered to provide you with the best value.
This article will give a glimpse into our pole barn construction process and the importance of roof purlins. We will review:
What is a roof purlin?

Do's and Don'ts of purlin construction

Choosing the right post-frame builder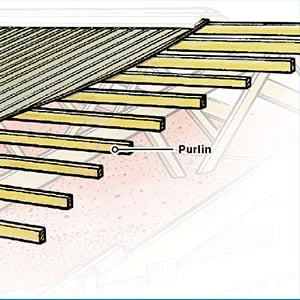 What is a Roof Purlin?
Roof purlins are horizontal members that span the trusses to provide framing and attach sheathing material.
Therefore, purlins must be designed and constructed to resist:
Gravity loads, including the weight of roofing material and

proper snow loads
Wind uplift loads
Loads imposed by laterally bracing the tops of the trusses
Do's and Don'ts of Purlin Construction
To enhance building performance and longevity, we recommend you keep an eye out for the following: high lumber grade, proper spacing, overlapping ends, purlins placed on edge, and predrilled purlins.
Lumber Grade
Bigger isn't always better. For example, smaller purlins made from high-grade lumber may carry a heavier load than a larger purlin made of lower-grade lumber.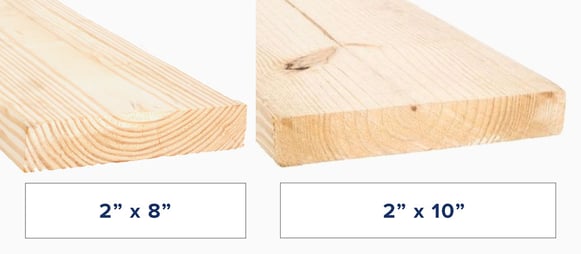 Which is stronger: The 2" x 8" on the left or the 2" x 10" on the right?

If the 2" x 8" pieces are made of higher-grade lumber, it may actually be more substantial in bending, compression, and tension values than the larger 2" x 10" piece.
DO - Use smaller sized purlin with higher-grade lumber
DON'T - Use larger sized purlin with lower-grade lumber
Proper Spacing
Purlin spacing and size depend on how far apart the trusses are spaced for gravity and wind loads. Therefore, it is vital that the maximum spacing be specified with the truss design.
Typical maximum spacing in the post-frame industry is no farther than 24" on center.
If using a wider span, be sure your builder considers the effects of truss bracing, chord forces, purlin strength, and diaphragm strength.
DO - Review spacing with an engineer to confirm all elements are factored in
DON'T - Space purlins greater than 24" on center
Overlapping Ends
Overlapping the ends of your purlins does require more lumber. However, overlapping purlin ends creates a stronger connection than butting the ends together.

DO - Overlap ends 12" pass the truss and screw them together
DON'T - Connect purlin ends via "butt joints" with a thin gauge splice plate
Purlin Placement
Making sure your purlins are placed standing up versus laying down will increase the strength and integrity of your roof.
DO - Stand purlins upward (standing up)
DON'T - Lay purlins flat (long side down)
Predrilled Purlins
Pre-drilling the purlins before assembly ensures that the material is not "blown out" by nail guns during the construction process.
DO - Use predrilled purlins
DON'T - Use drop-in purlins that are "toe-nailed"
Screws vs. Nails
For better holding power and leak prevention, choose screws instead of nails. Check out our Pole Barn Screws vs Nails article to learn more about why building with FBi leads to a stronger and long-lasting pole barn.
DO - Use screws when attaching metal to wood and also when fastening wood to wood.

DON'T - Use nails for pole barn construction. Over time, the nail will be pushed out of any wood material and can also lead to leaks in a metal material.
Choosing the Right Pole Barn Builder
Many post-frame builders will promote "low pricing" incentives over building longevity and strength. But, unfortunately, as with most things in life, we get what we pay for.
Take time to review the following before choosing your builder:
Review builder's warranty program
Ask if the builder is willing to provide a licensed engineer's stamp on all drawings
Ask about the builders' approach to risk management
"Ask around" about the reputation of your builder
Find out how long they have been in business
Make sure everyone involved in your project (sales, engineering, construction, project management, truss plant, etc.) all work for the same company
Ask about your builder's safety record
Make sure your builder is a member of the National Frame Builders Association (NFBA)
If you're a person that's done their research and feel ready to take the next step, feel free to reach out to our sales department and we will put together a quote for you!
---

Have more questions about open-sided buildings not covered in this article? Please contact FBi Buildings at 1.800.552.2981 or click here to email us. If you're ready to get a price, click here to request a quote, and a member of our sales team will call you.