Posts | Structural Integrity | Warranty
What Should Your Pole Barn Warranty Cover?

Subscribe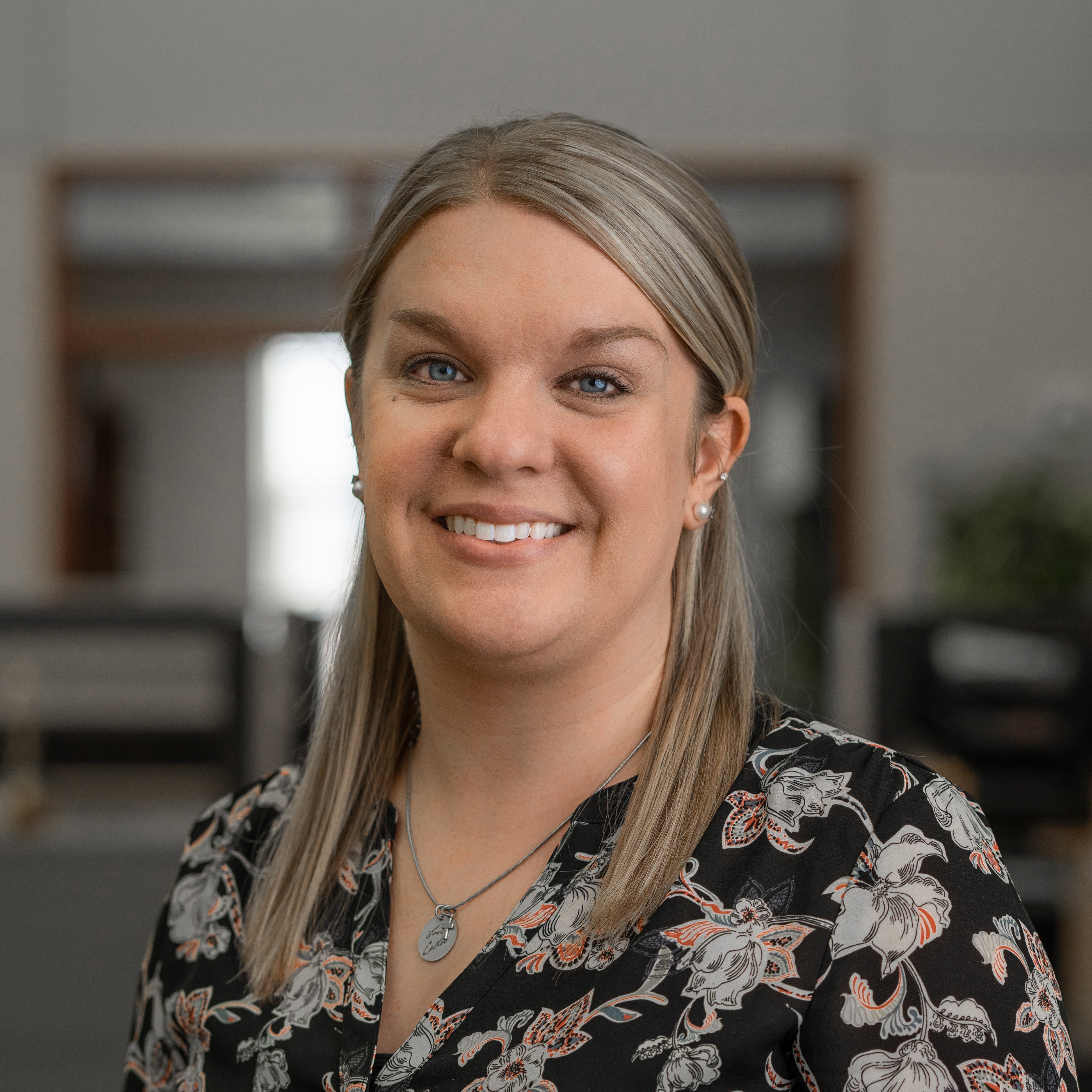 Angie graduated from Indiana State University with a Bachelor of Science in Interior Design. Prior to joining the FBi team, Angie was a kitchen and bath sales consultant in Lafayette, IN. In 2012, she started with FBi as the Inside Sales/Marketing Assistant. Today she holds the role of Sr. Marketing and Inside Sales Manager. Angie grew up in a farming community and has always enjoyed helping her family on the farm. A past 10-year 4-H Member, her passion for livestock pursued her to take a career in the agriculture field. She and her husband live in Northwest Indiana with their two daughters. In her free time, she enjoys outdoor leisure activities and spending time with friends and family.
After months of mulling around the idea, you've decided to build your dream pole barn.
In your spare time, you research quality pole barn builders in the area. You slip on the reading glasses and scour through countless brochures to educate yourself over post frame construction.
You stumble across a design online tool to help visualize the perfect floor plan. Then, you request a quote from your preferred builder. All those years of saving money has finally paid off!
Within weeks, your pole barn project is complete. It's everything you imagined it would be and more. Your heavy machinery (e.g., combine, tractor, and planter) has a nice place to stay inside the durable farm shop. Life is good!
However, unforeseen circumstances can arise, such as:
Luckily for you, big purchases in today's society require some type of warranty. Think about it…
You buy a new vehicle. You upgrade the appliances in your kitchen. You watch the big game on that shiny 65'' TV screen in your man cave. All three purchases require warranty coverage.
A post frame building is no exception. After all, it's a permanent investment. In this article, we discuss the top five pole barn warranty questions you should ask your preferred builder.
What is a Pole Barn Warranty?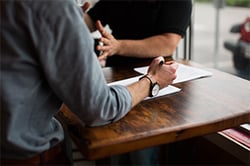 First, a warranty is the written guarantee by manufacturers to purchasers promising to repair or replace defective products/services within a certain period of time.
It's important to note that there's no standard warranty in the post frame industry. With that being said, you don't want to skim through construction warranties.
Most professional builders do not intend for something to go wrong with their pole barns. Some situations are out of our control. The overarching goal is to create a flawless structure that customers will enjoy for years to come.
Before life gets in the way (and it will), ask yourself the following questions:
What components are covered by your warranty?
What components are not covered by your warranty?
How quickly will your professional builder respond to your warranty claims?
Before you invest in a new post frame building, you must understand what is and what isn't covered should a defect occur. Double-check all coverages, conditions, and exclusions.
If needed, your Project Sales Consultant will be able to provide you with a better understanding.
Moreover, you should ask your salesperson the following pole barn warranty questions.
Top 5 Warranty Questions to Ask Your Pole Barn Builder
1) What is the length of your warranty?
First, you'll need to know how long the warranty period will last. Nearly all pole barn warranties are limited.
As the name implies, a limited warranty is restricted to specified parts, certain types of defects, or other conditions.
But, what does "limited" mean? Ultimately, it's up to the post frame builder; therefore, you should try to fully understand what is/what isn't covered and for how long. Remember...no two pole barn warranties will be the same.
Often, different building features have different service dates. For example, the columns may have a longer replacement cycle than, let's say, the roof structure.
If you don't understand why some repair time frames are longer than others, please ask your preferred builder.
2) Who stands behind your warranty?
Obviously, quality products and warranties are very important. But if there's no company left to stand behind their claims, then you're left with empty promises.
Be sure to choose a builder that's been in the post frame industry for at least 20 to 30 years. This longevity shows that they can handle the swings of an ever-changing environment and economy. Having their support will bring a much-needed peace of mind to your building investment.
Furthermore, who is your point of contact when potential warranty claims arise? Do you call the corporate office or the salesperson who sold your pole barn? Is there a repair crew ready to handle these situations?
Not to mention, there will be times where you have to deal with subcontractors or third-party suppliers. For consumer protection, you'll need to know their contact information before signing the contract.
You never know when disaster will strike, so preparation is key. Having access to the right contact information will save you time (and headaches).
3) How do I void your warranty?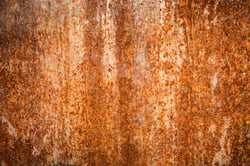 We've heard this song before...if you do this or that, the warranty will be voided.
Again, pole barn warranties are no different.
This question goes back to comprehending your coverage, conditions, and exclusions. You should know what you can and cannot do under your agreement. Even future considerations (e.g., pole barn additions) will be affected.
Another prime example is customers painting over their steel siding. Guess what happens? Iron oxidation occurs.
Rust causes the metal to expand, which places a great deal of stress on the building.
Meanwhile, the steel sheet is weakened; thus, becoming brittle and flaky.
Some post frame builders won't honor the warranty because the steel was repainted. Please remember to ask before you make any changes to your structure. It's better to be safe than sorry.
4) Who does your warranty cover?
Next, you should ask your pole barn builder if their warranty is transferable or non-transferrable. Does it cover the entire structure or purchaser(s)? Why should it matter to you?
Because you may be interested in passing down the farmstead to the next generation. In this case, we recommend building your tool shed in that person's name.
Businesses and homeowners should make note of their agreement when selling their post frame building. Future tenants may not be entitled to your coverage, especially if it's non-transferrable.
Sure, these ownership changes could be years from now. As the buyer, it's critical that you understand the involved parties protected by your pole barn warranty.
5) Which building components are covered by your warranty?
Lastly, post frame builders have different durations of warranty coverage for different building components.
We recommend making sure that the following features are covered by your construction company:
Columns
Gloss Loss
Red Rust
Roof Leaks
Roof Structure
Sliding Doors
Materials and Craftsmanship
If you see building components or materials that aren't listed, then you should ask your preferred builder why they're left out.
Do You Know What to Look for in Your Pole Barn Warranty?
As one of the top post frame builders in the Midwest, it's our goal to make sure you're asking the right questions when researching pole barn warranties.
We understand that post frame structures are a long-term investment. Therefore, we want to make sure that you get the dream pole barn you've worked hard for and enjoy it well into the future.
---
Do you have more questions about pole barn warranties that are not covered in this article? If you need help designing and planning, please contact FBi Buildings at 800.552.2981 or click here to email us. If you are ready to get a price, click here to request a quote and a member of our customer engagement team will help you determine the next steps of your project.