Posts | Videos | Post Video | Farm Buildings | Financing
How to Finance Your Farm Building with Compeer Financial

Subscribe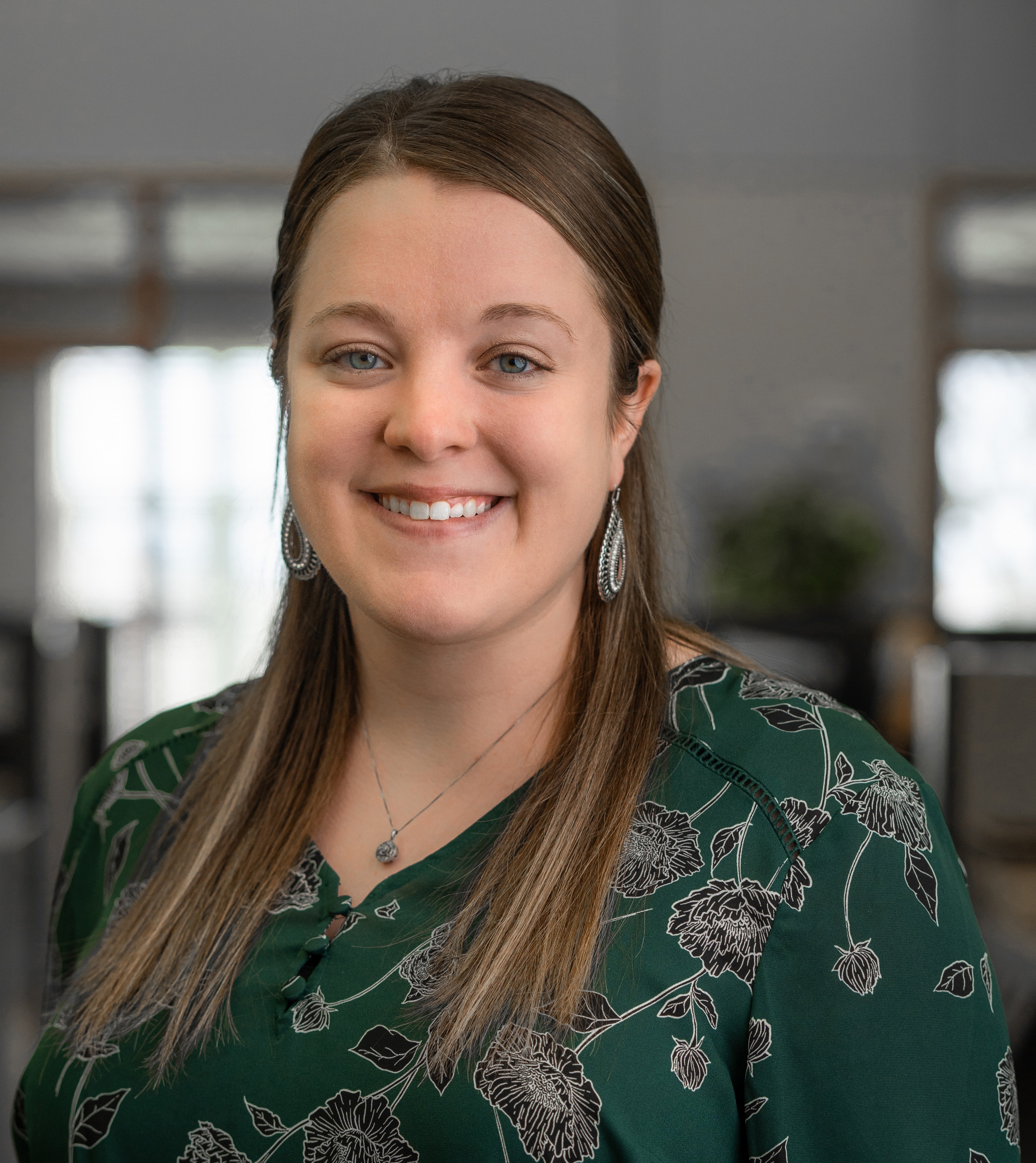 Cori grew up on her family's small grain and livestock operation in Northwest Indiana. In 2018, she graduated Summa Cum Laude with a Bachelor's degree in Business Administration/Marketing from Marian University Indianapolis. Having shown beef cattle for 12 years at the county, state, and national level, Cori chose to pursue a career in the agriculture field. Today, she serves as the Marketing Content Creator on the FBi team. In her free time, Cori enjoys spending time with family and friends, watching sports, listening to music, and traveling.
Are you a full-time, part-time, or hobby farmer interested in building a pole barn? Whether you're tossing around the idea or requesting quotes from post-frame builders, we're sure you've noticed the price tag.
While grain prices are up, farmers are still plagued with rising input costs (e.g., equipment, fertilizer, and fuel). You can't help but question if you really need a pole barn at this time.
Before you put your post-frame project on hold, we sat down with Anjie Erbsen on the Post-Frame Channel Podcast to discuss how you can finance your new farm building with Compeer Financial.
Note: If you're running short on time, please watch the video below for a quick blog recap.
How Does the Federal Interest Rate & Inflation Affect Pole Barn Construction?
But first, we should explain how the federal interest rate and inflation have affected post-frame construction.
Most customers want to know if pole barn prices will drop. Unfortunately, there is no crystal ball to predict the future. However, we know which factors influence the cost of a post-frame building.
1) Lumber & Steel Prices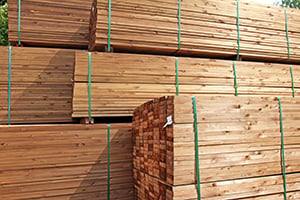 At the start of COVID-19, lumber and steel prices skyrocketed in response to major producers suspending their operations.
Since sawmills and metal manufacturers have reopened, we've witnessed a downward trend in lumber and steel futures. If these commodities continue to rebound, we expect a positive outlook for overall building materials used in post-frame construction.
2) Fuel Prices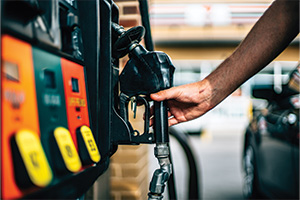 The only caveat to a decrease in commodity prices is the increase in fuel. Farmers have felt the pressure when filling up their pickup trucks, semis, and tractors.
Crude oil, the natural resource used to produce gas and diesel, has fluctuated in supply throughout the global pandemic. When the world was quarantined and only essential workers were allowed on the road, major oil companies dialed back on their production.
The rising dollar sign at the fuel tank is alarming to some consumers. Unfortunately, higher gas prices affect our delivery fees to and from the construction site.
3) Interest Rates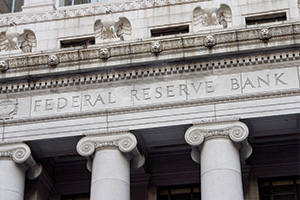 Unsurprisingly, global financial conditions have been adversely affected by COVID-19. In light of those developments, the Federal Open Market Committee lowered the federal funds rate to 0 to 0.25 percent.
Fast-forward to the present day, and the Federal Open Market Committee unanimously agreed to raise interest rates by 0.75 percent. Short-term borrowing rates are now between 2.25 and 2.50 percent, comparable to levels in 2019. (Yahoo Finance)
Moreover, the Federal Open Market Committee said: "inflation remains elevated, reflecting supply and demand imbalances related to the pandemic, higher food and energy prices, and broader price pressures."
With interest rates rising, farmers may be wary of taking out a loan for their new pole barn.
Do you have similar reservations? Here is where Compeer Financial may be able to help bring your post-frame project to life.
Who is Compeer Financial?
Compeer Financial is a member-owned Farm Credit cooperative serving and supporting agriculture and rural communities. They provide loans, leases, risk management, and other financial services throughout 144 counties in Illinois, Minnesota, and Wisconsin.
Based in the Midwest, Compeer Financial supports the hopes and dreams of rural America. They offer specialized expertise and personalized service regardless of the farm size, the crop grown, or livestock raised.
This nationwide network of lending institutions supports agriculture and rural communities with reliable, consistent credit and financial services. (Compeer Financial)
What Does Compeer Financial's Agricultural Loan Process Entail?
If you're a full-time, part-time, or hobby farmer interested in building a pole barn, you may be eligible for a loan through Compeer Financial.
To assist our farming customers, we partnered with Compeer Financial to provide funding for their unique operations: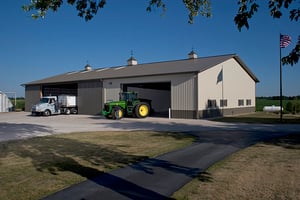 Agribusinesses
Farm shops
Fertilizer storage
Landscape nurseries
Livestock facilities
Machine storage
Seed dealerships
Our Project Sales Consultants (PSCs) will refer your building project to their leasing specialists. Then, Compeer Financial will call you to understand your needs and determine the best financing option.
Furthermore, Compeer Financial will present a package detailing the total pole barn cost, including: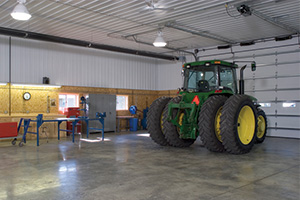 Based on your needs, Compeer Financial offers two types of agricultural loans that will help make your post-frame building affordable.
1) Tax-Deductible Lease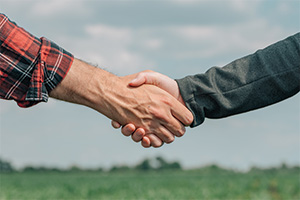 First, a tax-deductible lease allows lessees to immediately write off the payments made as a rental instead of waiting for the facilities to depreciate over several years. The marketplace also refers to this product as an operating lease.
During the lease term, Compeer Financial owns the pole barn and rents it to the lessee. At the end of the lease term, the lessee will have the option to transfer ownership.
This type of agricultural loan is the most popular among Compeer Financial's clients.
2) Non-Tax Lease
Second, a non-tax lease gives the lessee ownership of the post-frame building for tax purposes. The lessee has possession and use of the asset, while Compeer Financial retains the legal title until the end of the leasing period.
This product is also known as a capital or $1 buyout lease in the marketplace. Typically, Compeer Financial recommends a non-tax lease for large renovation projects.
Again, Compeer Financial is dedicated to understanding your needs and finding the appropriate agricultural loan. No cookie cutter financing here!
Why Should You Still Buy a Farm Building in 2022?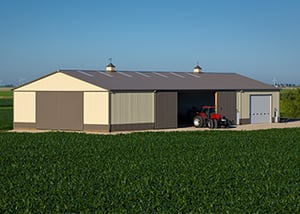 Most consumers interested in building a pole barn are concerned with interest rates, and rightfully so.
When you scroll on social media, turn on the television, or listen to the radio, you're bombarded with rhetoric about the Federal Reserve and its recent hikes. So naturally, you're back to wondering if you really need that post-frame building.
Keep in mind that the interest rates are still historically low. Are we back to pre-pandemic levels? No, but we're in a lower-rate marketplace. As a result, it's an opportune time to invest in a pole barn for your farm operation.
Typically, Compeer Financial locks interest rates at the completion of the post-frame building. Clients have very little cash out during the construction phase, which can go towards other ag-related expenses.
Note: If interest rates drop down the road, Compeer Financial can convert your payment to the lower number.
Are You Ready to Move Forward with Your Farm Building?
As one of the top post-frame builders in the Midwest, we aim to make sure you're aware of your pole barn financing options. We hope to refer your farm building to Compeer Financial soon!
Are you interested in seeing our most popular floor plans? Download our NEW Farm Plan Book. This brochure features 20 detailed layouts, including farm shops, machine sheds, and multi-purpose buildings.
Please feel free to design your pole barn with our online 3D tool. Save, share, or print your building design to family and friends!
Are you ready for a quote? Submit your floor plan to us, and a member of our sales team will give you a call to begin the estimating process.
---
Do you have more questions that aren't covered in this article? If you need help designing and planning, please contact FBi Buildings at 800.552.2981 or click here to email us. If you're ready for a price, click here to request a quote, and a member of our Customer Engagement Team will help you determine the next steps.