Posts | Post Frame Homes | Residential Buildings
Is a Post Frame Home Right for Me in 2023?

Subscribe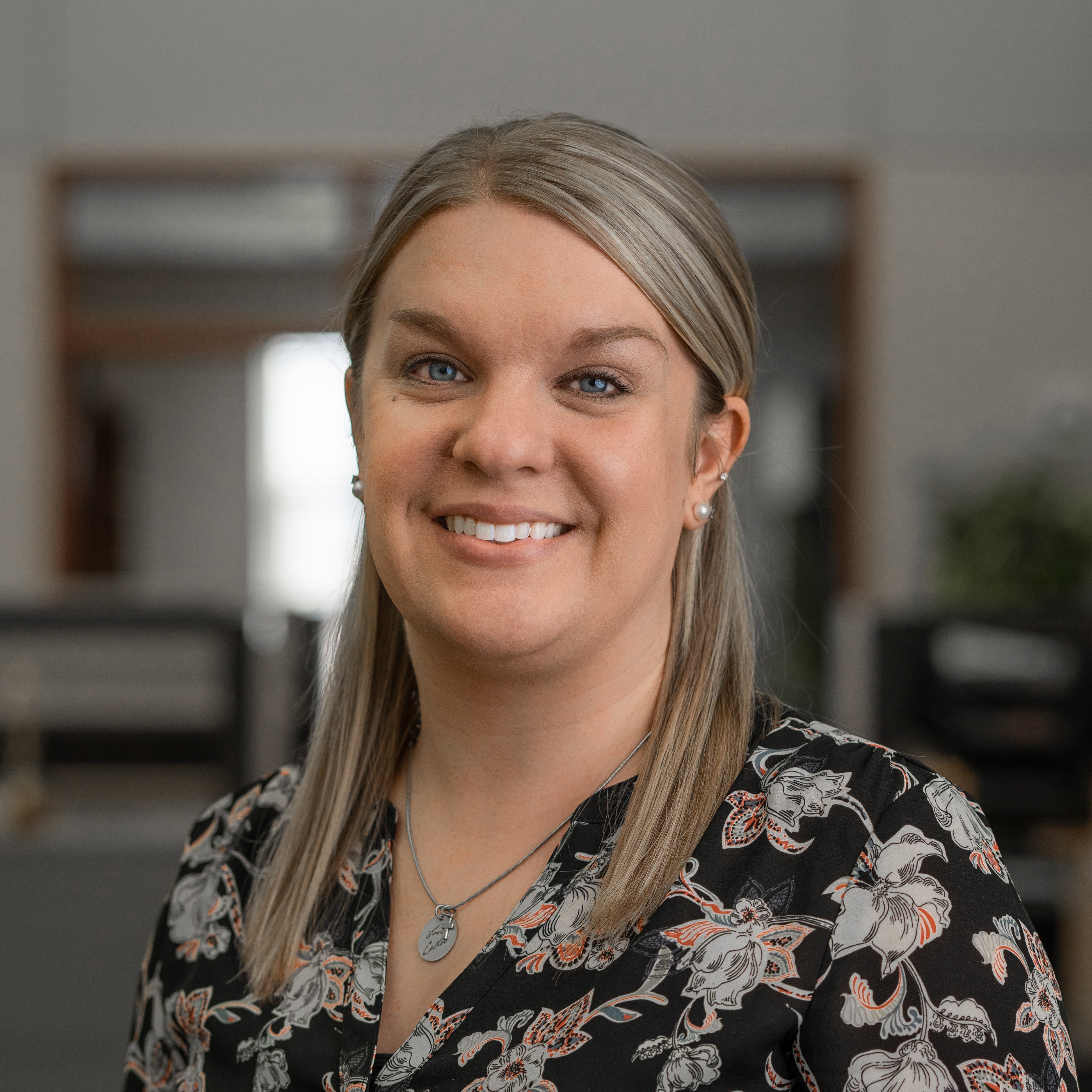 Angie graduated from Indiana State University with a Bachelor of Science in Interior Design. Prior to joining the FBi team, Angie was a kitchen and bath sales consultant in Lafayette, IN. In 2012, she started with FBi as the Inside Sales/Marketing Assistant. Today she holds the role of Sr. Marketing and Inside Sales Manager. Angie grew up in a farming community and has always enjoyed helping her family on the farm. A past 10-year 4-H Member, her passion for livestock pursued her to take a career in the agriculture field. She and her husband live in Northwest Indiana with their two daughters. In her free time, she enjoys outdoor leisure activities and spending time with friends and family.
While it's important to determine if a post-frame home is right for you, it's just as important to figure out if you're a right fit for a post-frame structure. You're probably wondering why that's even important because a pole barn has to be cheaper than stick-built, right? Well, not necessarily, and here's why.
It takes a certain type of homeowner to get the biggest bang for their buck with pole building construction. But before we discuss who that ideal customer is, let's cover the basics of post-frame construction and why people assume they're a cost-effective solution for a brand new home.
What is post-frame construction?
Post-frame construction is an engineered wood-frame building system. They feature laminated posts or Perma Columns instead of wood studs, steel framing, or masonry. Commonly known as pole barns (a popular term that will never go away), they are more quickly erected than any other kind of building.
This type of construction also uses larger posts and an interlocking frame system. This type of system can handle greater loads than stick-built (or stud wall) construction so fewer structural materials are needed, which saves time, labor, and extra material costs. With posts commonly spaced 8' apart, post frame buildings also feature a larger wall cavity and provide ample room for insulation, lowering heating and cooling costs which makes them energy efficient.
With the quick construction timeline, savings in labor and extra material costs, and their energy efficiency capabilities, this is one reason why customers assume that pole barns are a cheaper alternative for a home.
However, what one might not realize is it all depends on who you choose for your post-frame builder and if your pole barn quote includes the complete building package price or just the building shell. It's important to not assume that your quote is going to include everything that a stick-built home would.

What would your post-frame home not include?
Before we drill down the list, it's also important to understand that this isn't true for every builder. If you choose a post-frame builder who does not do interior finishing work (like ourselves), then you will need to find subcontractors who handle the following:
Electrical
Heating and cooling systems
Any interior finishing work (flooring, cabinets, trim work, etc)
While it's not uncommon for customers to use a builder (like ourselves) for the shell of their home, they also have extra time and money into finding subcontractors to finish the interior work for them - unless they decide to handle that themselves, which is what we will be covering next.
Is a post-frame home right for you?
If you think you have what it takes to build a post-frame home, then you need to ask yourselves the following questions.
Are you a DIY-er?
Do you think post-frame is more conventional than a stick-built home?
Do you plan on doing most of the interior framing and finishing yourself?
Will your post-frame home have multiple uses?
If you answered "
yes
" to all of the questions then a post-frame home is a good option for you. If you had different answers then you might want to consider other options before you invest too much time into solely researching post-frame options.

Stick-Built Homes vs Post Frame: Framing Options
Stick-built homes use stud-wall construction to transfer the roof load to the foundation. Post-frame uses larger posts to transfer loads to the ground via concrete footings or piers, requiring less concrete.
Posts are spaced farther apart than studs, but because of their size, they can handle greater loads. Almost any type of siding can be attached. That said, the distance between the posts and a few other factors raises challenges for would-be post-frame homeowners.
According to the National Frame Builders Association, "Post-frame construction is an efficient and economical option for low-rise applications and is now the construction method of choice for any number of commercial, industrial, municipal, residential, religious, and agricultural projects."
Do you see yourself in the following description?
1. You enjoy DIY projects and are eager to take on the challenge

Or do you know someone with construction experience who is comfortable working with a general contractor or managing the construction process? The construction process would include driving schedules, hunting down contractors, pulling permits, etc. If you or someone you know has experience doing this then you would be a good fit to take on this task.
2. Your main motivating factor isn't pricing

If you believe a post-frame home is automatically more affordable than a conventional home, then you should watch this video. It's perfectly fine if you're willing to spend more money to get exactly what you're wanting. In all honesty, if your home is going to be used for multiple purposes then you would be saving money in the long run because you wouldn't have to build a new shed later down the road.

However, if you're one who likes to stick to a strict budget (or better yet...stay under budget) then this route might not be the best fit for you (we will get to that in a minute).
3. You enjoy the fine details (you know...interior framing and finishing work)

Or, do you know someone who has experience doing this? Remember, post-frame does not contain studs. So, in order to hang drywall, you must first install the interior stud framing on the perimeter walls and ceiling.

Once all of that is complete, then you can install interior stud walls, electrical, HVAC, plumbing, and drywall. Finally, you can finish with cabinetry, fixtures, artwork, shelving, and more.

If this doesn't seem like a challenge for you, then we would say you would be a perfect fit. If all of the detailed work and planning (when to do what when) is intimidating for you then we would recommend finding someone who already has experience in handling those types of details. Or, if you're really into pinching pennies there's always YouTube to learn what you need to do!

4. Your new post frame home will not be your sole use

Are you looking to combine multiple uses for your building? Maybe it's a weekend getaway spot in the country for you and the family to get away from the hustle and bust of daily living. We all know that we could use that every once and a while.

Or, do you need a storage building for your large toys with comfortable living quarters attached? After all, when it's raining outside the last thing we would want to do is walk outside to work in our hobby shop.

Either way, you want your new building to enhance your lifestyle not limit it. So if you have the opportunity to make your home multi-functional then we would recommend going that route.
If you answered yes to any of the above questions then maybe a post-frame home is right up your alley. However, if you found yourself hesitating on how to answer then maybe you should do a little more research to see if this is something you want to get involved with.

Recommended Content for Further Research
If you need more information to make sure you're making the right decision (or if there are other options you should consider), then we recommend checking out these other blog posts.
---
Have more questions about building costs not covered in this article? If you need help designing and planning, please contact FBi Buildings at 1.800.552.2981 or click here to email us. If you are ready to get a price, click here to request a quote and a member of our sales team will call you!