How Much Does a 40 x 60 Pole Barn Cost in 2023?

Subscribe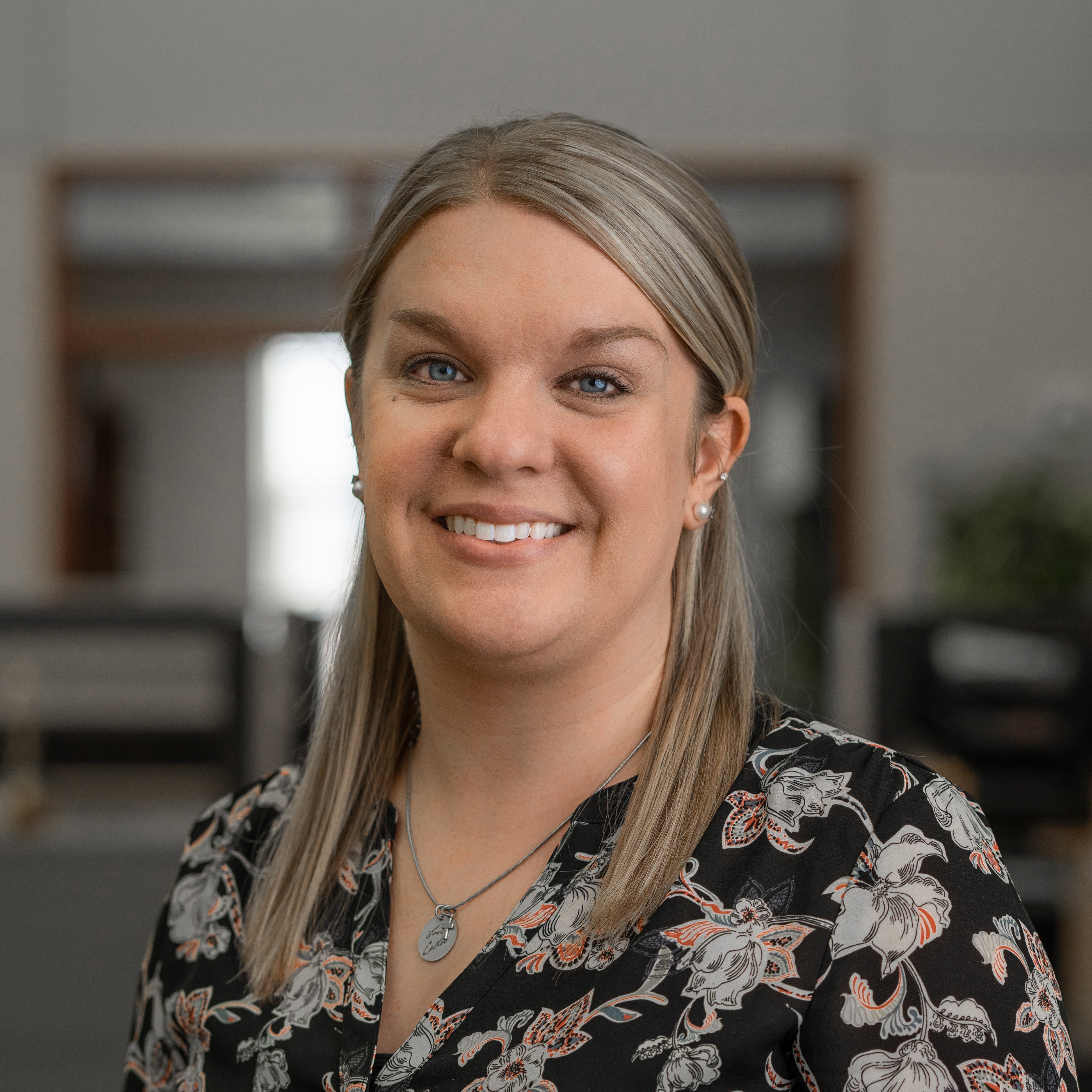 Angie graduated from Indiana State University with a Bachelor of Science in Interior Design. Prior to joining the FBi team, Angie was a kitchen and bath sales consultant in Lafayette, IN. In 2012, she started with FBi as the Inside Sales/Marketing Assistant. Today she holds the role of Sr. Marketing and Inside Sales Manager. Angie grew up in a farming community and has always enjoyed helping her family on the farm. A past 10-year 4-H Member, her passion for livestock pursued her to take a career in the agriculture field. She and her husband live in Northwest Indiana with their two daughters. In her free time, she enjoys outdoor leisure activities and spending time with friends and family.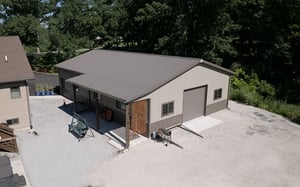 I'm sure you've noticed that high-quality lumber prices are on the rise. The high prices have been a ripple effect throughout the post-frame industry, and we want to make sure you're aware of the reality of the situation. If you've heard that there has been a price increase on buildings, it's not a lie.
Do you find yourself wondering if you should wait until prices go down or take the chance and invest in a pole barn this year? If you decide to stay, there is a risk that prices will continue to go up. While we can't tell you when prices will go down (we don't even know when that will be), we can help you understand how much your pole building will cost.
Once you get past the basic building shell, multiple factors will influence your pole barn cost. In this article, we've compiled a list of common cost components that'll help provide you with a realistic project total.
Please keep in mind that these are meant to be estimates to help you figure out your budget needs. It's not uncommon for prices to fluctuate up or down depending on the commodity markets.
How Much Does a 40x60 Pole Barn Cost?
A standard 40 x 60 pole building shell can cost anywhere from $35 to $50 per square foot (for the building shell only). Now, you're probably asking yourself, "Why is there a big difference in price per square foot?" Here's why...
The following factors will determine if your pole barn is leaning toward the low/high side of the cost spectrum:
Type of features (e.g., overhangs, windows, walk-in doors, steel liner packages, etc.)
Current nature of the commodities market (the price of steel)
Remember, it's not uncommon for the cost of materials to fluctuate year after year. If you've received a quote from us in the past, there's a good chance that the quote is now outdated.
For example, adding a porch, cupolas, and numerous doors and windows will push you closer to the $40 per square foot. If you want a basic 40 x 60 without the bells and whistles, then you'll pay closer to $25 per square foot.



5 Additional Pole Barn Costs to Expect
1) Site Costs
The most underrated expense of the building process is site costs. Site preparation is the work done on your land before pole barn construction. This process allows you to discover and resolve any site complications before it's too late. The following factors drive site costs:
Location and elevation
Type of granular fill
Building pad size
Amount of object removal
Naturally, some projects will require more site prep than others, affecting the cost. Below are the typical site costs for the following building types:
| | |
| --- | --- |
| Agricultural | $1,000 to $30,000 |
| Residential | $500 to $5,000 |
| Commercial | $1,000 to $50,000 |
| Equine | $500 to $20,000 |
*Please note that the information above is averaged to help with your planning. Costs may vary by project size.
Proper site preparation will extend your building's lifetime and reduce total construction costs. You can further lower costs by owning the machinery and performing your excavation.
Are you feeling overwhelmed? We created a simple guidebook that'll provide you with helpful insights into preparing your building site.


2) Pole Barn Design and Permitting Costs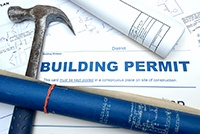 The design costs for your pole barn rely heavily on the type of structure you want to build.
Other design considerations include pole barn size, external/internal features, and future preparation (e.g., pole barn additions, adding a loft for extra storage, or even finishing the interior of your pole barn with insulation and steel liner).
Once you've selected a post-frame building design, you'll need to obtain a building permit to move forward with construction. Permitting costs are based on the following factors:
Building Size (square footage)
Building Segment (Agricultural, Residential, Commercial, or Equine)
Jurisdiction (state or county)
The best way to find out how much you will owe in permitting costs is to contact your city hall or county courthouse. Here's an idea of what you can expect:
Agricultural: $0 to $2,000
Please check to see if your county exempts ag-related buildings from permits. You'll still need one, but it is free of charge.
Residential: $50 to $1,000
Depending on the site location, some residential buildings will require a permit from the town rather than the county.
Commercial: $1,000 to $100,000
Some commercial projects are required to obtain a permit at the state level. Commercial permits tend to be more expensive because they ask for:
Mechanical Electrical Plumbing plans (MEPs)
Architectural drawings
Civil site drawings
State's stamp of approval
Equine: $50 to $3,000
The wide range of permitting costs is based on the fact that horse barns can be viewed as agricultural, personal, or commercial-use buildings.
Most design fees (minus commercial properties) are included in the total package and are considerably less on the bright side.


3) Finishing Costs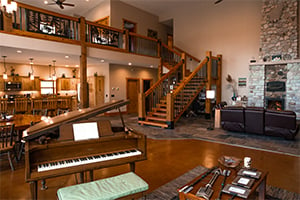 As stated above, adding external and internal features will impact your total pole barn cost.
Depending on your professional builder's scope of work, you may have to have the following external and internal work subcontracted out:
Cabinets
Carpet
Concrete
Drywall
Electrical
Framing
HVAC
Overhead doors
Masonry
Plumbing
Trim
Think you have what it takes to be your general contractor? Download our General Contracting Guidebook to ensure a successful building project.


4) Furnishing, Landscaping & Signage Costs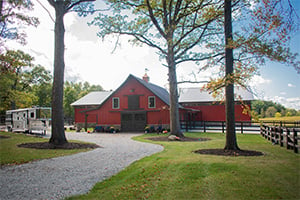 When building a pole barn, you'll want to make sure your budget allows for extras such as furnishing, landscaping, and signage costs. Typically, these after-construction additions tend to be out of sight, out of mind in the early stages of the building process. Yet, these finishing touches make your building unique and will add to the resale value (if you decide to sell).
Some owners will want minimal landscaping – just enough to complete the project site visually. Meanwhile, others will put a lot of effort into their landscaping. Don't forget to get the best bang for your buck with energy-efficient landscaping plans.
As you think through paving – sidewalks and driveways – decide if they are nice-to-haves or need-to-haves.
Please keep in mind that some commercial projects require these features. Examples include:
Landscaping
Sidewalks
Parking lots
Signage for your business
Etc.


5) Financing Costs
Ideally, you'd have the cash on hand to fully fund your dream pole barn. Unfortunately, this isn't always the case, and you'll have to take out a loan.
Financing costs include principal and interest on any loans you may need to take out. Don't forget to ask your post-frame construction company the following questions:
A reliable post-frame builder will have these resources on hand to help you navigate the world of pole barn financing.
How Are Pole Barn Costs Broken Down?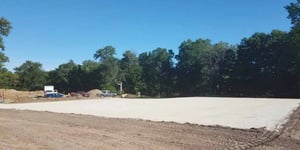 Does it make more sense why we give ranges for pole barn costs? It truly comes down to the type and size of the building you're interested in purchasing.
After reviewing each cost component, a rough percentage breakdown of an average 40 x 60 post-frame building will be:
Building Shell: 40% (20% for Commercial)

A higher percentage for farm shops and cold storage buildings.

Finishing: 25% (45% for Commercial)

A higher percentage for commercial, retail, or office spaces, as well as finished suburban buildings.

Concrete: 20% (15% for Commercial)

A higher percentage for larger storage buildings, or if you want a thicker finish.

Site Prep: 14% (15% for Commercial)

This percentage depends on your building size and site condition.

Permit: 1% (5% for Commercial)

This percentage depends on the type of building. The percentage is higher for commercial projects.
It's important to note that the above percentages will vary based on a variety of factors.
For example, the following options will make your costs go higher:
In-floor heating within the concrete
Special overhead doors
Unique building features
Extensive site preparation.
If you don't plan to finish out your building, the interior portion of the finishing percentage will be significantly reduced.
Regardless, it's a great starting point for your budget.


Are You Ready to Build Your 40 x 60 Pole Barn?
If you're still following along, you can see there are multiple factors that will influence your total project cost. Ultimately, the price comes down to how you design your pole barn.
Ready to take the next step in the building process? Please give us a call at (800) 552-2981 or reach us online to determine your pole barn estimate.
Are you unsure if your idea is worth pursuing? That's okay! You can still request a rough ballpark quote without 100% committing to a post-frame project.
---
Have more questions about open-sided buildings not covered in this article? Please contact FBi Buildings at 1.800.552.2981 or click here to email us. If you're ready to get a price, click here to request a quote, and a member of our sales team will call you.