Subscribe
How Much Does a Pole Barn Cost: 5 Forgotten Factors
Here at FBi Buildings, we get calls daily from people asking, "How much does a pole barn cost?" There are multiple factors that will influence your unique pole barn's cost. Your builder will quote you on a building shell, but what about the other costs? In this article, we've composed a list of common items that will help you get a realistic picture of what the total project cost will be. To arrive at a realistic pole barn cost estimate of what the whole project is going to cost on your new building, you first need to get a handle on these project component costs.
Here are the 5 major costs you can expect:
1. Site Costs
Site costs are probably the most under-considered costs in the whole project process. Site costs before construction begins on your post frame building not only include the cost of the real estate, but everything it takes to get the site ready for the pole barn.
Excavation

Parking lots

Curbs

Drainage

Building Pad (Gravel or Concrete)

Permit Fees

Building shell design and erection

Builders Risk insurance
Each of these need to be factored into your pre-project costs. Look for an excavator who talks drainage and soil types, then ask him for recommendations on where to place your building. Good excavators have an expert and practical eye for determining the best location for drainage. Get an excavator or civil engineer early in the process to avoid any surprise costs.
2. Design Costs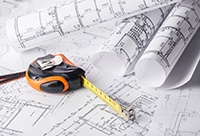 Design costs for your pole barn or post frame building largely depend on the type of permitting your building will need. For commercial projects, your post frame building project will require the services of an architect; you can expect to pay more for their services.
Since architects won't come to the table with a budget or constructibility lens in all cases, it's important to have your builder work with them from the earliest stages of the project. For commercial projects, permitting fees are not to be forgotten.
For Design/Build – which includes most suburban, equine, and agricultural facilities that will not be used for commercial use – most design fees are included in the total package and are considerably less. Since the building will not be used for commercial use, the types of permitting required don't necessitate the stamp of an architect.
3. Construction Costs
This includes the cost of actually constructing your building, plus internal and external subcontracted work to get it operational.
Specialty windows & doors (if not included in shell price)

Masonry (brick or stone exterior if you choose to not use steel siding or in addition to)

Interior build-out

Framing

Electrical

HVAC

Plumbing

Drywall

Finishes

Trim

Carpet

Cabinets
4. Furnishings, Landscaping & Signage
These after-construction features and additions, if you choose to add them, tend to be out of sight and out of mind during the early stages in the building process. Some will want minimal landscaping – just enough to complete the project site visually – while others will put a lot into their landscaping. As you think through paving –sidewalks and driveways – decide if they are nice-to-haves or need-to-haves. For commercial projects, there will be requirements for these features.
For personal buildings, there is flexibility for preference and workflows to dictate your final decisions. Get quotes on these if you think they'd make a nice addition for ease of access to your new post frame building.
5. Financing Costs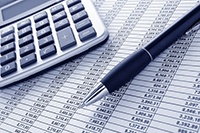 This includes costs of principal and interest on any loans you need to take out. This is an expected cost, but be sure to ask your builder if they have any special financing offers for you. Cash flow is important, and they may be able to help.
Getting quotes on each of these items early will help you eliminate surprise costs over the course of your project. It's important to communicate your situation to the designer and/or builder so he can provide you with the information you need.

There's no point working through specific design issues to gather detailed pricing information at this point if all you need is a rough ballpark quote to confirm if your idea is worth pursuing. Be clear about where you are in the process, and the builder should be able to give you enough pricing information for you to determine if you want to proceed further. The cost of a pole barn building shell can range from $8-$45 per square foot. Your post frame building's total square feet, number of features, and the current commodities market can push you towards the high or low side of that price range. Adding a porch, 3 cupolas, and multiple doors will push you closer to the $45 side of things.
Final Thoughts
Want to save money on your building? Builders prize optimal sites. A "ready" site means that all the site preparation work is done, and the site is easily accessible and has a gravel or concrete building pad. Since this allows the builder to be more efficient during the construction of your post frame building, he saves time and you save money.

---
Do you have more questions that are not covered in this article? If you need help designing and planning, please contact FBi Buildings at 800.552.2981 or click here to email us. If you are ready to get a price, click here to request a quote and a member of our customer engagement team will help you determine the next steps of your project.