Posts | Building Tips | Building Features | Energy Efficiency
5 Tips for Choosing the Right Windows for Your Pole Barn

Subscribe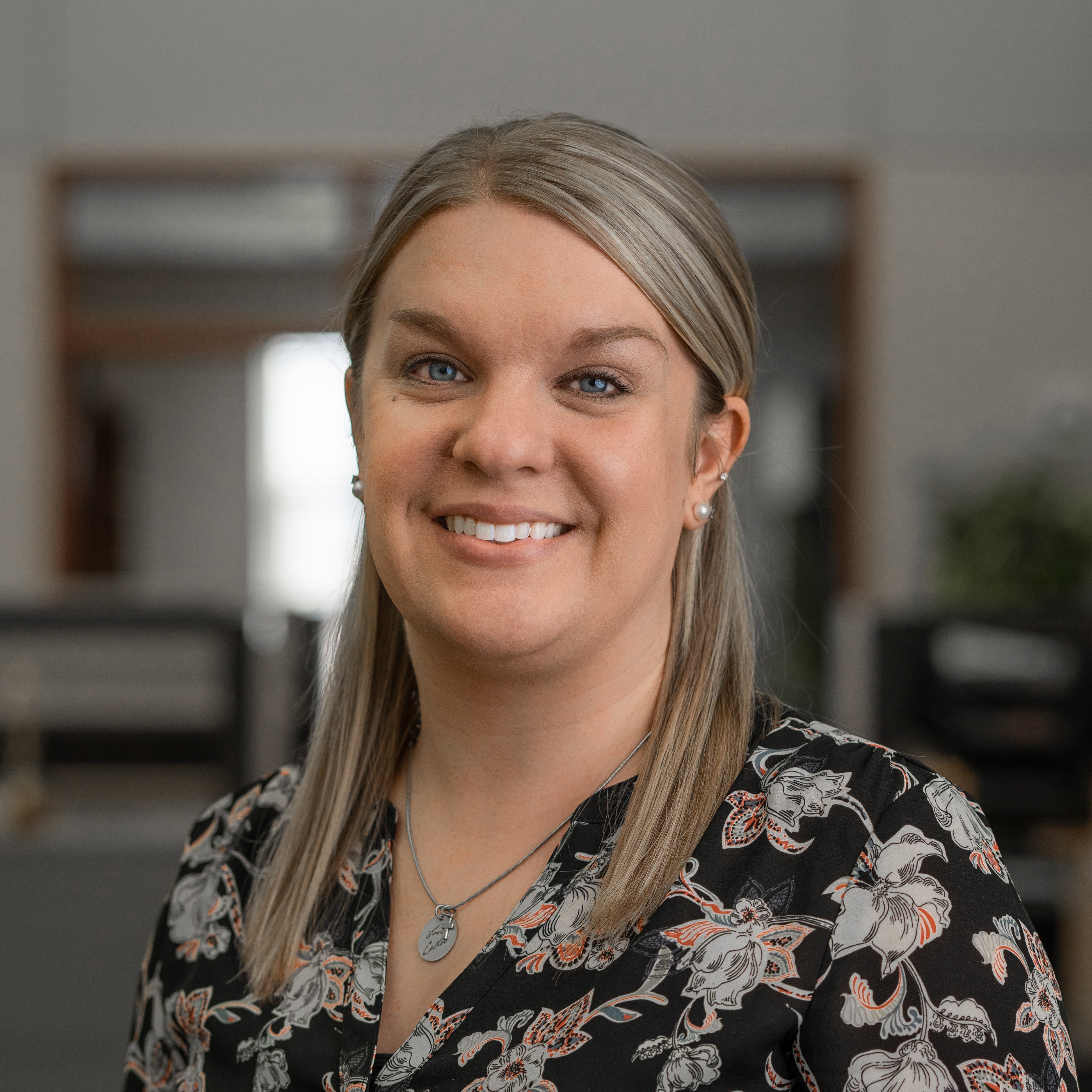 Angie graduated from Indiana State University with a Bachelor of Science in Interior Design. Prior to joining the FBi team, Angie was a kitchen and bath sales consultant in Lafayette, IN. In 2012, she started with FBi as the Inside Sales/Marketing Assistant. Today she holds the role of Sr. Marketing and Inside Sales Manager. Angie grew up in a farming community and has always enjoyed helping her family on the farm. A past 10-year 4-H Member, her passion for livestock pursued her to take a career in the agriculture field. She and her husband live in Northwest Indiana with their two daughters. In her free time, she enjoys outdoor leisure activities and spending time with friends and family.
When it's time for you to start designing your post frame building, what steps do you think you need to take? It's not uncommon for some customers to sketch their pole barn layout on graph paper because they don't want to forget their design. Not only does this help them visualize the layout of their building prior to talking to a post frame builder, but it also lets them compare different layouts if they have more than one in mind.
Some of our customers even go a step further and design their building online. This is a great approach to take if you already have a layout visualized in your mind, but now you want to see it come to life. Depending on what design tool you use, you also have the ability to choose your pole barn colors, doors, building features, etc.
However, if you're aiming to get an accurate pole barn quote, it will save you time and money in the long run if you know what building features you want to include. We also recommend asking your Project Sales Consultant if they can break these features into separate line items just in case you are over budget and need to cut back on expenses.
But there will come a time when you start to have a lot of questions because you yourself are unsure of what building features you want to have versus what you think you need. We get it...it can be a tough decision to make, but you also aren't alone in this decision making process.
To help get you started, building features include but are not limited to:
Overhead Doors
Sliding Doors
Overhangs
Cupolas
Windows
And much more
As you can imagine, there are several options for you to choose from when it comes time to pick out your pole barn doors, windows, and even cupolas. What size should you get? What color are you going to choose? How many should you include?
All of these are great questions that you need to be asking yourself. Granted, some of your final decisions will come down to price, but you also need to make sure you're getting the building that you've always dreamed of having.
You're probably thinking to yourself, "How hard can it be to choose windows for my pole barn?" You'd be surprised by the number of options and features that are available for you to choose from.
We wouldn't be doing our job correctly if we didn't give you layout advice throughout the building process.
In this blog, we will be talking about how to choose the right window for your pole barn, and even explain the different features to look for when choosing windows.
5 Tips for Choosing the Right Windows for Your Pole Barn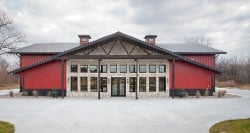 You've heard us talk about this more than once, and we will be talking about it again...it's always a good idea to do your research before you make any type of purchase (large or small). Choosing windows for your next post frame structure is no different.
To ensure you're getting a high-quality window, pay attention to these five specific details:
Window Construction
Exterior Color Options
Grid Styles & Patterns
Glass Options
Window Styles
Unless you're building a post frame home, your overall goals for your farm building or even commercial building are probably going to be different. With a residential building, your overall comfort is going to be at the top of the list. You probably even want low air infiltration, no condensation (this would go for any building type), and the one secret that all of us want to know...we want to keep our home clean.
Yes, these also apply to pole barns, but there is more emphasis on energy efficiency and security. Let's think about that for a moment…
What type of equipment do you store in your farm building? What's your overall value with those pieces of equipment?
What type of business do you run out of your commercial building? How much do you pay in insurance to ensure all of your belongings are protected?
By choosing the proper window, you can ensure you're always protected while also having a building that's efficient.
#1. Window Construction
Sure, we're all familiar that there are different window manufacturers who all claim that their windows are the best in the industry. Their product seems good and their sales pitch is even better so we believe them.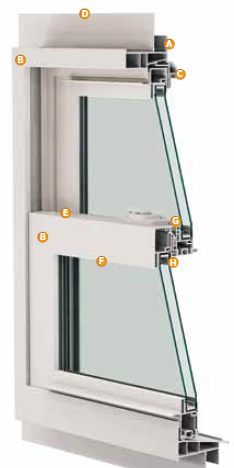 We put our deposit down to order the windows, the windows get installed, we pay the remaining balance, and then we hope that these things last. Been there, done that...right?

When choosing pole barn windows, pay attention to these construction details:
What type of series is your window? Sure, all post frame builders have access to energy-saving windows but the construction could be different.
A) If your window includes j-channel, the installation will be easier (especially if your exterior is vinyl siding).
B) Pay attention to how the frame and sash are put together. If they're welded then this will provide increased strength and easier handling.
C) What does the exterior of your window look like? A beveled exterior provides a sophisticated appearance and is always a popular choice for residential buildings.
D) What about window installation? Will they be easy for the crewmen to install? An integral nailing fin helps for quicker installation.
E) If you find pleasure in cleaning windows (because let's be honest, not all of us do), a flush-mount tilt latches release the sash to tilt in for easy cleaning.
F) Will your window be susceptible to chipping and flaking? An extruded vinyl resists chipping, flaking, pitting, and will retain its look with very little maintenance.
G) Will your windows be able to withstand inclement weather? An overlapping, interlocking meeting rail helps guard against weather infiltration.
H) What about overall energy efficiency? Windows that include ¾" insulating glass unit and Intercept spacer system help provide increased energy efficiency.
If window construction doesn't get brought up during any of your meetings, ask. It's better to be safe than sorry.


#2. Exterior Color Options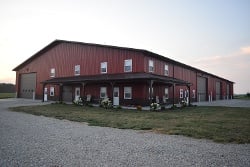 The number of choices and options that are available for post frame construction can be overwhelming at times. How are you supposed to even make a decision with what you want to do?
Unfortunately, when choosing exterior colors for your windows you are limited. In a perfect world, you would be able to find a window that matches the trim color of your building, but that's not always the case.
Most window providers have at least three options for you to choose from. Those colors are:
Do you have any idea what the most popular color is? If you chose white then you are correct. White is usually a safe choice to make, especially if you prefer to have your overhead and walk doors match.
#3. Grid Styles & Patterns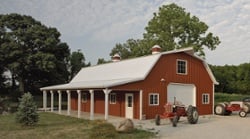 Unless you're building a fancy hobby shop or high-end retail building, the grid style and pattern might not be a make or break decision for you. Some customers prefer to have the added touch in their windows, while others are just as happy with a simple double-hung window.
However, if you are open to different styles we want to make sure that you know what your decisions are.
For grid styles, you might have the option to choose from:
⅝" Flat
¾" Sculptured
¾" Brass Sculptured
1" Sculptured
For grid patterns, you might have the option to choose from:
Colonial
Prairie (Single or Double)
Perimeter (Single or Double)
Diamond
Victorian
Our personal favorite is the colonial-style grid pattern. You have the option to have the grids on the top or bottom of the window, which is a nice way to break up a plain glass window...especially if you plan on placing a lot of windows in your post frame building.
#4. Glass Options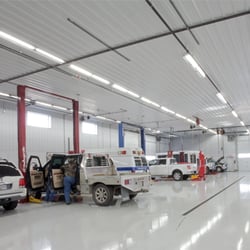 Is your head spinning yet? If you answered yes, I can't say that I blame you.
Another decision that you're going to have to make is in regards to the panes of glass. Did you know that there are four options for you to choose from? And your final decision will be based on the type of building you're constructing.
Glass options are available in:
Bronze Tint; which helps with energy efficiency
Obscure; which is a good option if you want extra privacy
Gray Tint; another option for energy efficiency
Tempered; this is a good choice for safety (think industrial warehouse buildings or automotive repair shops)
There is a plus side to the energy-efficient windows. Depending on what type of series you choose, you might have the option to include ProSolar Low E glass with Argon gas and the Supercept spacer system to meet ENERGY STAR guidelines in every climate zone of the county.


#5. Window Styles
I'm sure you're familiar with the following window types:
Double Hung
Single Hung
Casement
Awning
These are some popular styles that you'll come across during your window selection process, especially for residential and farm buildings. However, if you want to add an extra touch to your project (especially for added aesthetics) there are other options for you to choose from.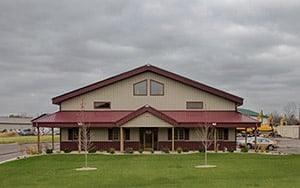 Depending on the window supplier, some of your choices might include the following:
Geometric-Top Single Hung
Colonial Casement
Single Slider
3-Lite Slider
Eyebrow
Eyebrow with Leg
Picture
Half-Round
Gothic
Full Circle
Oval
Hexagon
Octagon
Quarter-Round
Pentagon
Trapezoid
Triangle
Sure, not all of these will work with the overall look and feel of your building, but it's also something for you to consider if you have higher ceilings.
For example, in a commercial setting, some of our customers will do a half-round window above their main entrance (especially if they have a mezzanine).
What Pole Barn Windows Will You Be Choosing?
Like any purchase in life, quality is the key to making it last. The scenario is no different when choosing your windows.
A high-quality window is a key to reduced energy and lower maintenance costs. It's important that you pay attention to these five details to ensure you're getting the best window for your new building.
And remember...paying a little extra upfront might help you save more in the long run.


Resource:
Simonton Windows & Doors
---
Do you have more questions that are not covered in this article? If you need help designing and planning, please contact FBi Buildings at 800.552.2981 or click here to email us. If you are ready to get a price, click here to request a quote and a member of our customer engagement team will help you determine the next steps of your project.