Posts | Building Tips | Commercial Buildings
4 Benefits of Post-Frame Construction for Commercial Buildings

Subscribe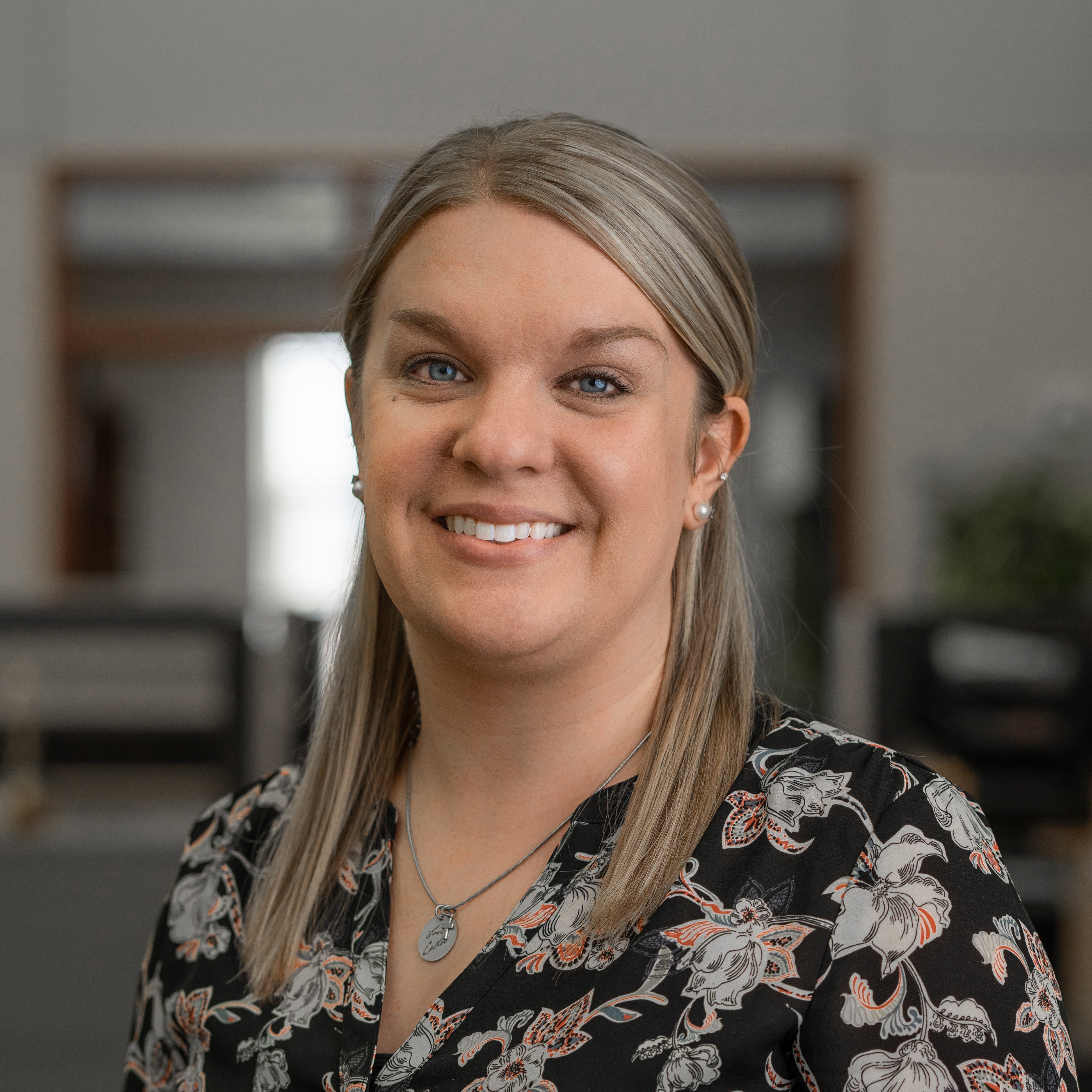 Angie graduated from Indiana State University with a Bachelor of Science in Interior Design. Prior to joining the FBi team, Angie was a kitchen and bath sales consultant in Lafayette, IN. In 2012, she started with FBi as the Inside Sales/Marketing Assistant. Today she holds the role of Sr. Marketing and Inside Sales Manager. Angie grew up in a farming community and has always enjoyed helping her family on the farm. A past 10-year 4-H Member, her passion for livestock pursued her to take a career in the agriculture field. She and her husband live in Northwest Indiana with their two daughters. In her free time, she enjoys outdoor leisure activities and spending time with friends and family.
When people think of a post-frame building or pole barn, they envision farm shops, machine sheds, or even suburban garages. The common misconception about post-frame construction is that it's primarily used for agricultural buildings. However, what you might not realize is that post-frame structures are also an ideal construction method for commercial buildings.We understand that it's hard to believe because oftentimes customers are told that you need to use a steel building or that you need an architect to work on your project because of the complexity of commercial properties. But, if you find a post-frame builder who has an in-house engineer and design team, then you can eliminate an architect altogether….all while saving you money. Pole buildings might not be so bad after all, right?
Have you ever paid attention to the buildings you pass? Especially in urban areas? Car dealers, strip malls, auto body shops, office buildings, or even fire stations...there's a high chance that the commercial builders who completed those projects were post-frame builders.
Depending on where you're located, there's also a good chance that FBi built those buildings. Don't be fooled by the different roofing and siding materials. Pole barn construction can be unique.
Watseka Ford...post frame building. Hunter's Moon Harley Davidson...post frame building. MJF Rentals...post frame building. Not only do these commercial buildings look like non-traditional pole barns, but they also come with design flexibility and energy efficiency that you don't usually find with steel buildings.
The next time you're considering putting up a brand new commercial building consider a post-frame builder. You might be pleasantly surprised by what they can offer.

Discover the 4 Benefits of Using Post Frame Construction

1. Unlimited Flexibility in Design
Post-frame is ideal for open, adaptable, or multi-use floor plans, offering you complete design freedom. You can put windows or doors virtually anywhere you want. As for curb appeal, choose from a variety of exterior finishes such as vinyl, steel, wood, brick, and stucco. Roofs of any pitch can be covered with metal, asphalt shingles, clay or slate tiles, and wooden shakes.
But it doesn't end there. Post-frame structures also offer multiple foundation systems. From wood, Perma-Column, or even a concrete foundation wall. The flexibility of pole barns and post-frame buildings allows you the freedom to be creative with your design.
Customers are also shocked when they learn that stud wall buildings typically rely on the walls built throughout the structure to support the roof. If you want to do any type of remodeling in the future, then you must consider how it will alter the support of the entire building.
However, post-frame buildings with clear-span trusses, don't require any additional support structures for the roof. What does that really mean? Let's say down the road you plan on adding some walls and knocking some down...you can do that with a post-frame building without affecting the structural integrity of your building.

2. Economical Heating & Cooling
Post-frame buildings are easier to insulate and do not suffer from thermal bridging (we will get to that in a minute) like steel frame buildings. Another benefit of post frame is the wide spaces between the columns in the walls (the average is 8' but can go higher). These spans allow for continuous blankets of fiberglass insulation, which means less thermal leakage.
Did you know that wood also has natural insulating qualities as opposed to the steel frame which transfers heat and cold easily? It's true. That's why post frame buildings are more energy efficient than a steel frame.
On the other hand, steel frames are adherently not energy efficient.
Steel conducts heat 300 to 400 times faster than wood, reducing the insulating properties of wall insulation by 60 percent. This phenomenon is known as thermal bridging, in which heat takes the most conductive path to exit your building.
What do we mean by that? Well, for steel buildings the most conductive path is steel. Therefore, all of your heat is exiting the building through the framing.
To help combat this energy loss, you can use extra insulation or insulation materials with a higher rating. Spacing the steel studs further apart in the walls also helps by creating fewer thermal bridges.

3. Time & Cost Efficiency
As mentioned previously, a post frame building system doesn't require as many load-bearing walls to achieve structural integrity. This equates to fewer material costs, less time spent framing and building, and less labor. You can imagine what that could mean to your bottom line.
We can't speak for our competitors, but what we do know is that we can design and engineer for structural integrity, but it's our contractors and construction crews that bring it to life.
Any builder will explain this to you...the price of your building will depend on what options you choose. We've covered this before, but here is a good recap: If you choose a standard building (no bells or whistles), you're looking at spending around $15 per square foot, but if you decide to add overhangs, multiple windows, cupolas and multiple sliding doors your price will be around $45 per square foot.
Like wood, steel is a global commodity, and its value is always subject to change due to the economy. That lack of stability means that steel prices can fluctuate quickly. Post-frame builders have to deal with this as well.
Steel and post-frame do share one similarity: the price of your building will depend on what options you choose.
Most steel companies will give you a ballpark range of $16-$20 per square foot (starting out).
But, depending on the size of the building, time of year, or how long it will take to build, prices can go up anywhere to $40-$50 per square foot.

4. Strength & Durability

Post-frame structures also meet the Uniform Building Code (UBC) and International Building Code (IBC) standards. Not every post-frame builder designs the same way, but we design, engineer and construct for true structural integrity, making sure every component we use — from MSR lumber to 80,000 PSI tensile strength steel to exterior grade fasteners — works together to create a building of enduring strength and value.
Our approach to post-frame buildings can be summed up in one word: Comprehensive. From design to engineering to construction, we can handle every aspect of the building process. This seamless approach makes for a smoother process; it reduces your risk and alleviates headaches. Most of all, it guarantees everyone is on the same page and working with the same commitment to quality and attention to detail.
Whether you're attracting retail customers, welcoming professional clients, educating students, providing prime leasing space, or housing warehouse inventory, a pole barn or post frame building is right for the job. After all, post-frame structures deliver essential benefits, not to mention a great return on your investment.
Will You Choose Post Frame for Your Next Commercial Project?
The design flexibility and energy efficiency a post-frame building can provide are second to none.
However, planning, designing, and developing a new commercial building is not an easy task. Those who take time to familiarize themselves with the steps involved can have a memorable and rewarding experience.
For more information, download our "Business Facility Guidebook: 7 Tips to Add Value to Your Building."
---
Do you have more questions that are not covered in this article? If you need help designing and planning, please contact FBi Buildings at 800.552.2981 or click here to email us. If you are ready to get a price, click here to request a quote and a member of our Customer Engagement Team will help you determine the next steps of your project.