{% if (variables.subscriberProperty != "yes") && (variables.subscribeUrl != "") %}
Subscribe
{% endif %}
Make Sure Your Commercial Building Site is Right
In our previous blog about adding value to your commercial post frame building, we touched on building location and determining financing. Tip #3 is to make sure the land is right for your building.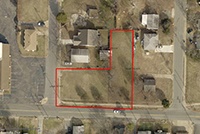 As you plan your location, make sure the lot is zoned for your type of use. Is the size of the lot big enough to accommodate your building and parking? If it's a retail building, local ordinances may have some specific restrictions or requirements.
Getting down into the nitty gritty:
Is there good drainage?
Will the lot need to be leveled?
How many curb cuts will you need and will the local ordinance allow them?
What is your access to utilities – will you need to drill a well or is city water available?
What about utilities – are they nearby or will you need to bring utilities from far away?
One of your biggest challenges will be navigating the regulatory agency permit approval process. The application process should begin in plenty of time before you break ground. A good builder will be able to help you sift through all the details, so choosing the right builder is critical to the overall process. That's where FBi comes in. We have all the expertise and do as much as you want us to or as little.
---
Do you have more questions that are not covered in this article? If you need help designing and planning, please contact FBi Buildings at 800.552.2981 or click here to email us. If you are ready to get a price, click here to request a quote and a member of our customer engagement team will help you determine the next steps of your project.