News | Cost | Permitting | Site Preparation
3 Crucial Factors Affecting Your Pole Barn in 2021

Subscribe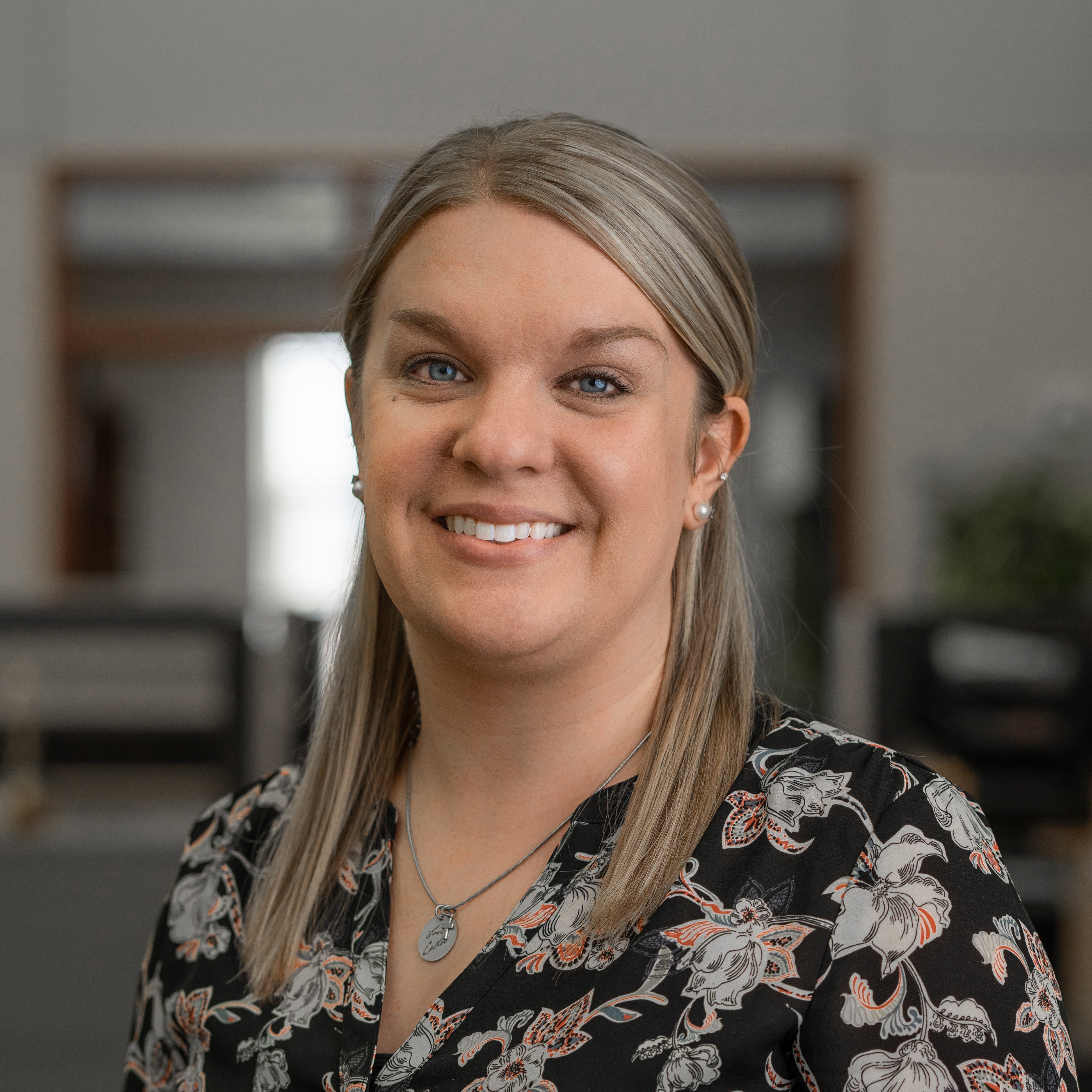 Angie graduated from Indiana State University with a Bachelor of Science in Interior Design. Prior to joining the FBi team, Angie was a kitchen and bath sales consultant in Lafayette, IN. In 2012, she started with FBi as the Inside Sales/Marketing Assistant. Today she holds the role of Sr. Marketing and Inside Sales Manager. Angie grew up in a farming community and has always enjoyed helping her family on the farm. A past 10-year 4-H Member, her passion for livestock pursued her to take a career in the agriculture field. She and her husband live in Northwest Indiana with their two daughters. In her free time, she enjoys outdoor leisure activities and spending time with friends and family.
It's been a little over one year since COVID-19 shook our nation. It has been a challenging time for all of us. For some, most days were probably just a blur, and we did what we could just to get through the day.
Even though people could continue to work during the pandemic, the reduced labor force is being felt into 2021. If building a pole barn is part of your plans for this year, now is the time to get that project rolling. Steel and lumber commodity prices are on the rise, and we are uncertain when they begin to decrease. Backlogs are also getting full for 2021, and we can't ensure that you'll have your agricultural building or post frame hobby shop put up this year.
We recommend getting started on those projects now. If you wait until late summer/early fall to request a building quote you're taking the risk of having your project constructed in 2022.
To learn more about the factors affecting pole barn construction in 2021, watch the video below.
3 Crucial Factors Affecting Your Pole Barn
I'm sure you've noticed that high-quality lumber prices are on the rise. If you took advantage of your quarantine time to work on home improvement projects, you might have also noticed that some of your favorite go-to items were out of stock. This has been a ripple effect throughout the industry, and we want to make sure you're aware of the reality of the situation.
These three factors are affecting pole barn construction in 2021.
1) Backlog: When Can Your Pole Barn Get Built?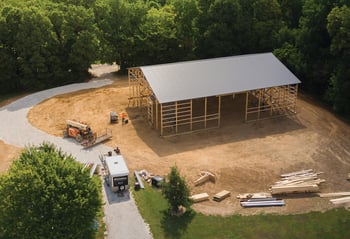 When customers would call into our corporate office, the first thing they would generally say is, "I'm looking for a price on a building." Things have certainly shifted in the marketplace, and now when they call in, they ask, "Can you put my building up this year?"
When customers call around asking for quotes, it hasn't been uncommon for them to hear that some post frame builders are booked out for the rest of the year or until 2022. That might sound strange for you to hear, but there are four main reasons for this.
Economy Shift: There have been trillions of dollars pumped into our economy and the marketplace, creating a lot of movement with post frame projects and even stick frame construction.
Interest Rates: We've been seeing record low-interest rates that have been staying consistent over the past year. People are taking advantage of this opportunity and moving forward with their post frame projects.
Market Prices: Corn and bean prices have steadily been going up.
Suburban Projects: Customers are re-investing their money that they were going to use for vacation or projects that have been put on hold and are putting it to use to invest in their property.
If you're looking at having a post frame building put up this year, these are the main questions you should be asking your builder of choice:

How far is your backlog?

Are they able to build in 2021 or your projected completion date?

What does their

crew power

look like?

How many crews do they have in your area/where will they be coming from?
What is the size of those crews?
During these unprecedented times, it's essential to choose a pole barn builder that understands the ideal crew size and has multiple crews around your area, ensuring they can service your project on time.


2) Commodity Pricing: When Will Material Prices Start to Decline?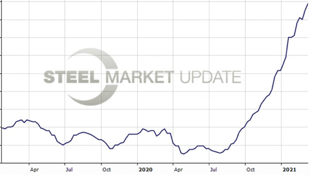 Steel and lumber prices have dramatically increased in 2021. These prices have been going up steadily over the last three to four months. The steel and lumber mills were either shut down or operating at a lower capacity, and the demand for steel and lumber kept rising. Remember the home improvement projects we just talked about?
I'm sure you've also noticed that some of your go-to items aren't readily available at your grocery store or even hardware store. Some non-stock items might even be taking longer to get in than they used to. If you're an Amazon Prime user, you've also probably noticed that next-day or 2-day shipping is even hard to meet.
All of these changes are ripple effects due to supply and demand. The post frame industry is feeling it as well.
To date, these are the building features that you can expect to have longer lead times:
Sliding door extrusions
Insulation
Cupolas
Dutch doors
Shutters
These delays change weekly (some go up, while others get extended). It's important to check with your Project Sales Consultant on lead times while discussing your project.
Do you find yourself wondering if you should wait until prices go down or take the chance and invest in a pole barn this year? If you decide to stay, there is a risk that prices will continue to go up. Prices were predicted to start dropping this month (March), but we don't see those prices dropping anytime soon with inflation on the rise.


3) Project Pricing: Once I Sign a Contract Will My Price Stay the Same?


If you're close to signing a contract with your builder, do you understand their terms and conditions? For example, how long will they guarantee your quote before the price goes up?
Knowing how long your quote is good for will help you ensure that you're meeting the necessary hurdles to help get your project done on time.
Those major hurdles are:
Site prep

: Do you have your building pad ready? What about site entrances? Having this prepared ahead of time will help you secure a spot in the backlog earlier.

Permitting

: Have you been in contact with your county to see what type of permit you need? How much will that permit cost you? What variances do you need to follow?

Selecting building colors

: Do you know what colors you have in mind for your building? Having this chosen ahead of time will cause fewer delays for your builder.
Down payments: Do you understand when you need to pay your builder? For example, is a down payment required at the time of signing the contract? Depending on who you decide to build with, some builders might require three to four payments during your project's duration.
Did your builder also explain what could happen if your project gets delayed? Delays can occur because of weather, site prep issues, or material issues. Being aware of these probable delays ahead of time will help put your mind at ease if something doesn't go according to plan.
The risk of missing a deadline not only affects your price but could also affect when your building gets put up. You have to decide if you're okay with waiting a few months longer or even possibly into 2022.


Will You Be Putting up a Pole Barn This Year?
If you're still unsure about starting your post frame project, that's okay. Now is an excellent time to search the internet for inspiration for your future pole barn. If you already have a plan in mind or have your design mapped out, you can always see what it virtually will look like using our Design Online Tool. This will help you make the necessary tweaks needed to ensure your post frame building is what you envisioned it would be.
Whether you need help pulling a permit or you have your permit on hand, and you're ready to begin post frame construction, our experts are here to help. If there are any questions or concerns that arise, just give us a call, and we'll be ready to assist in any way that we can.


---
Have more questions about open-sided buildings not covered in this article? Please contact FBi Buildings at 1.800.552.2981 or click here to email us. If you're ready to get a price, click here to request a quote, and a member of our sales team will call you.