Subscribe
How To Fix a Pole Barn Sliding Door: 5 Easy Steps
Your pole barn is up and it's fulfilling everything that you needed it to and then some. Your tractors and trucks have a nice place to stay in the custom hobby shop during the winter months, and you have already been utilizing the custom farm shop to work on those projects that have gotten away from you. But then life happens...
You're busy and there are a lot of things on your plate. One of the things that you probably aren't expecting is for your sliding door not to work properly. It's sticking. It's getting difficult to close. You're getting frustrated because you don't have the time to fix it.
If you're thinking, "my sliding door is broken and I'm not sure how to fix it," we are here to help!
Instead of searching relentlessly on YouTube or Google for a good solution, we have these 5 easy steps that you can follow to fix your sliding door all on your own.
How to Fix a Sliding Door in 5 Easy Steps
1.
Assessment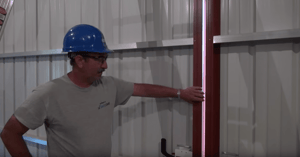 To ensure that your doors align properly, the first thing that you would want to do is check the rollers (both upward and outer) for adjustments that can be made.
Depending on if the door is unaligned at the top or the bottom depends on which adjustments you can make.
If the door is falling inward at the top, adjust your center rollers down and your outer rollers up. If the door is falling inward toward the bottom, adjust your center rollers up and your outer rollers down.
It'll take a little bit of testing to see which ones work best for your situation.
2.
Check Your Center Guides and T-Guides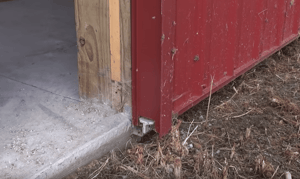 The next thing that you would need to check is the hardware on the outside to see how much room you have for your center guide.
You can check to see if the doors need to be raised or lowered based on the distance your center is to the bottom rail.
Once that is figured out then you need to check your T-guides. Are the doors resting or pulling on the T-guide?
You will be able to tell if you need to raise or lower the doors based on how're they are sitting on the T-guide. The T-guide should sit comfortably in the middle of the track and not rub.
3.
Check Your Posi Roller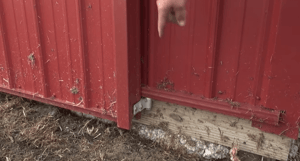 The posi roller holds the outside of your door tightly to your building. This makes it so that the wind can't pull on the door...especially during those extremely windy days. After all, the last thing that you need to happen is to have your door come off of the track.
You want part of the posi roller to be exposed. Can you see it when you look at it? If not, that you will need to make some adjustments.
Your posi roller allows you to adjust upward or downward. It has a slotted hole in the mounting bracket which allows you to raise or lower the door approximately 3/8" for adjustments.
4.
Raising or Lowering the Door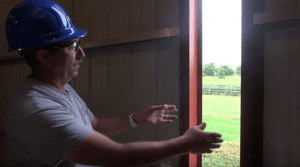 Don't worry...you're getting closer to being finished and well on your way to get those other projects done.
The next step to fixing a sliding door is to raise or lower the door by loosening the jam nut on the door. The bolt is attached to the roller.
When you loosen or tighten the door, you may notice a slight bend in the door but don't worry, the bolt has a 90-degree bend. When you loosen or tighten the bolt, it will pull or push the door out from the header.
Once adjustments are made and you feel good about where your door is hanging in the tracks, be sure to tighten the jam nut back up so that your door stays in place.
5.
Make Sure the Doors Align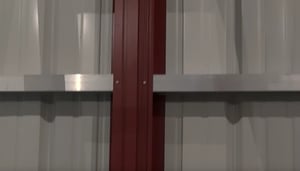 Hey, those adjustments weren't so bad, right? We try to make it as easy as possible for you because we don't want you to incur extra costs in having a crew come out and fix your door...especially if it is past the warranty.
All you have to do now is make sure that your sliding doors align. Are they sitting parallel to each other? Are they gliding smoothly through the center guide and t-guide?
Is your jam nut tight? If all of those things are good to go, then you have just completed fixing your sliding door on your pole barn.


Check out this video for a step-by-step breakdown on what to do and look for when
fixing your pole barn sliding door.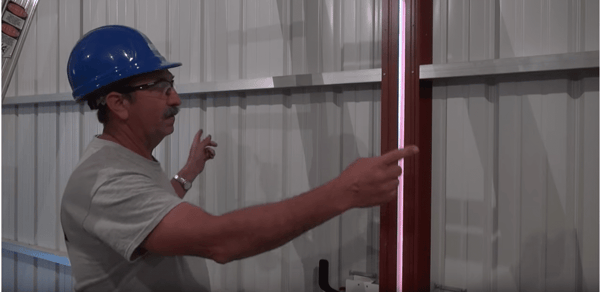 If you've tried everything in this article and your sliding door is still not working properly, we won't leave you hanging. Request a quote from our Repair & Renovation Team to get your door back on track.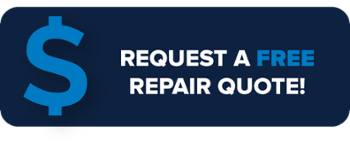 ---
Do you have more questions that are not covered in this article or video? If you need help designing and planning, please contact FBi Buildings at 800.552.2981 or click here to email us. If you are ready to get a price, click here to request a quote and a member of our customer engagement team will help you determine the next steps of your project.