Building Tips | Building Features | Building Design
What Are the 5 Key Benefits of a Post Frame Building?

Subscribe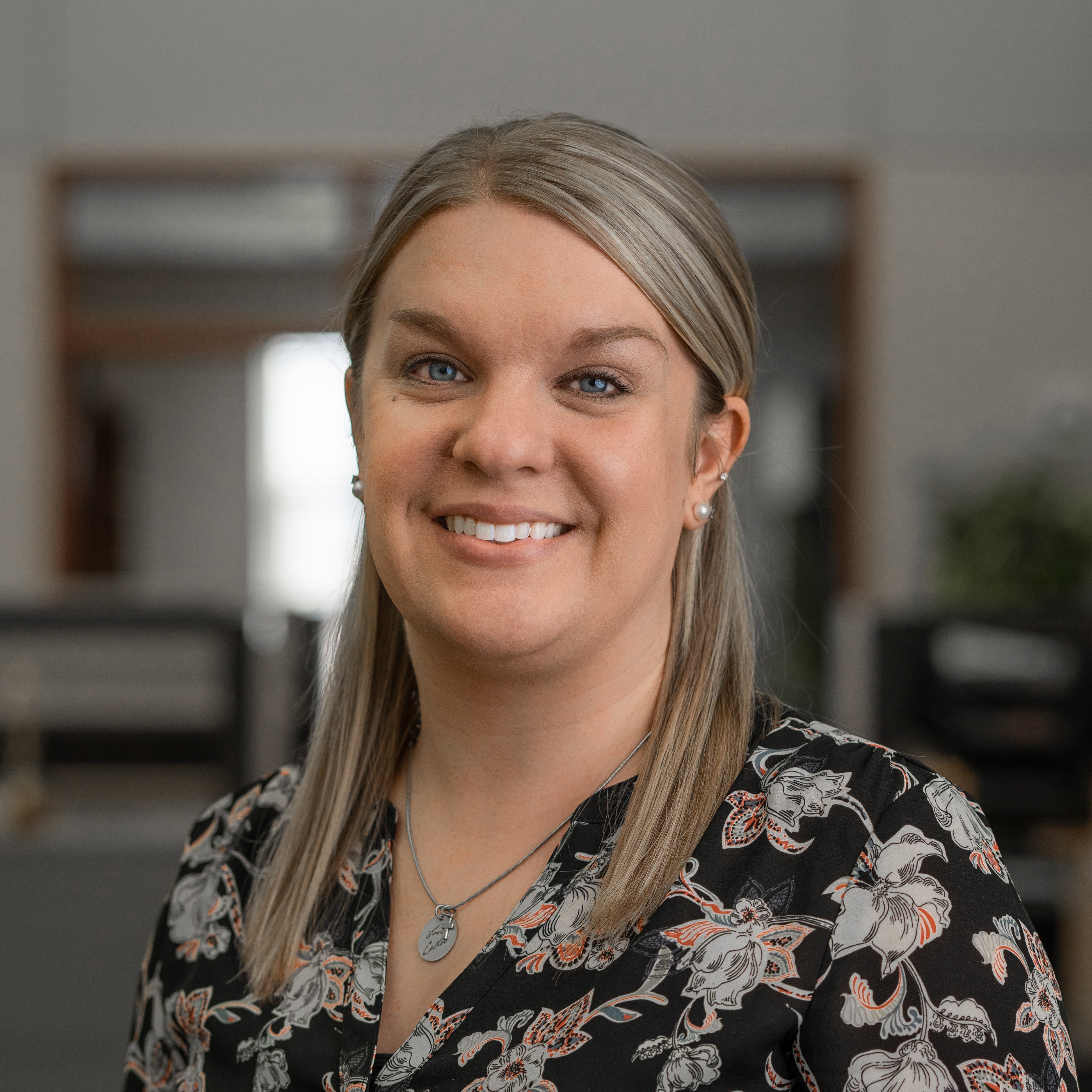 Angie graduated from Indiana State University with a Bachelor of Science in Interior Design. Prior to joining the FBi team, Angie was a kitchen and bath sales consultant in Lafayette, IN. In 2012, she started with FBi as the Inside Sales/Marketing Assistant. Today she holds the role of Sr. Marketing and Inside Sales Manager. Angie grew up in a farming community and has always enjoyed helping her family on the farm. A past 10-year 4-H Member, her passion for livestock pursued her to take a career in the agriculture field. She and her husband live in Northwest Indiana with their two daughters. In her free time, she enjoys outdoor leisure activities and spending time with friends and family.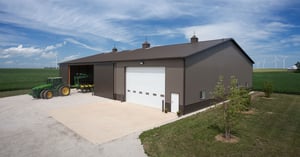 When people think of a post frame building or pole barn, they might envision farm shops, machine sheds, or even horse barns. The common misconception about post frame construction is that it's primarily used for agricultural buildings because farmers need the wide, open space to store their equipment. However, what you might not realize is that post frame structures are also an ideal construction method for commercial buildings (think retail buildings, dealerships, or even municipal buildings). It's even become a popular option for residential buildings (think pole barn homes...the building trend that keeps on growing). Or, pole barn kits - an option for the DIY customer who can do without the additional building features.
Our customers choose custom pole barns over steel or stick-frame construction because it's efficient, economical, and quicker to build than other construction methods. Pole buildings might not be so bad after all, right?
In this article, we will discuss the five key benefits of choosing post frame for your preferred construction method.
5 Key Benefits of a Post Frame Building
#1 ) Cost Efficient
If you choose to build a pole shed, keep in mind that it doesn't require as many load-bearing walls to achieve structural integrity. This equates to fewer material costs, less time spent framing and building, and less labor. You can imagine what that could mean to your bottom line.
Most pole barn builders will explain this to you...the price of your building will depend on what building options you choose. Remember, you don't have to sacrifice high-quality building materials to get the building you want.
We've covered this before, but here is a good recap on pole barn costs:
If you choose a standard building (laminated columns, no overhangs, sliding door, etc), you're looking at spending around $15 per square foot.
If you decide to add overhangs, multiple windows, cupolas and multiple sliding doors your price will be around $45 per square foot.
#2 ) Strength and Durability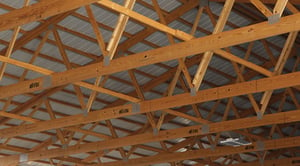 Post frame structures meet the Uniform Building Code (UBC) and International Building Code (IBC) standards. Not every post frame builder designs the same way, but we design, engineer and construct for true structural integrity, making sure every component we use — from MSR lumber to 80,000 PSI tensile strength steel to exterior grade fasteners — works to ensure that the structural integrity of your building is not compromised.
Structural integrity refers to a pole barn's ability to withstand anticipated structural loads without breaking. Any post frame building, regardless of size and location, must be designed to resist vertical and lateral loads safely.
All structural loads must be able to pass from the areas in which the load is applied. This transfer of forces through the post frame structure is called the load path. A continuous load path transfers all vertical and lateral loads from one building component to another until they reach the ground.
One "weak link" is all it takes to compromise the structural integrity of your pole barn. Therefore, each building component must be strong enough to carry out these anticipated design loads.
#3 ) Economical Heating & Cooling
One misconception about post frame buildings is that they have a tendency to be cold. Yes, that would be true if they're not properly insulated but post frame buildings have exceptional insulation capabilities.
The posts used in construction are normally spaced about 8' apart (sometimes this can be more). With over 8' of uninterrupted space, this allows for continuous blankets of insulation, which means less thermal leakage.
Insulation is the primary defense against heat loss through the building envelope. Only climate-controlled spaces should be well-insulated. For example, if you have a multi-purpose building and half of it is used as a shop and the other half as cold storage, we would recommend spending the extra money to insulate the shop.
After you select a heating system, you'll need proper insulation to maintain a warm temperature. There are several types of insulation materials, so the choice is yours.
Whether your goal is to save money or to impact the environment positively, having an energy-efficient pole barn is a smart move. Energy conserved is money saved.
#4 ) Unlimited Flexibility in Design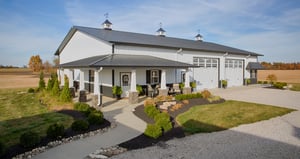 Post frame is ideal for open, adaptable or multi-use floor plans, offering you complete design freedom. You can put windows or doors virtually anywhere you want. As for curb appeal, choose from a variety of exterior finishes such as vinyl, steel, wood, brick, and stucco. Roofs of any pitch can be covered with metal, asphalt, wood, tile or slate.
But it doesn't end there. Post frame structures also offer multiple foundation systems. From a wood frame, Perma-Column, or even a concrete foundation wall. The flexibility of pole barns and post frame buildings allows you the freedom to be creative with your design.
Customers are also shocked when they learn that stud wall buildings typically rely on the walls built throughout the structure to support the roof. If you want to do any type of remodeling in the future, then you must consider how it will alter the support of the entire building.
However, post frame buildings with clear-span trusses, don't require any additional support structures for the roof. What does that really mean?
Let's say down the road you plan on adding some walls and knocking some down...you can do that with a post frame building without affecting the structural integrity of your building.
#5 ) Speed of Construction
Typically, post frame builders start the new year with a lower backlog. This provides flexibility to get on-site quicker and meet your project time frame. Depending on the time of year, this can range from one to three months.
Another factor to consider is your builder's crew power, which varies on the size of your pole barn. For smaller suburban buildings, crews with 3-4 men maximize time and efficiency. For larger agricultural or commercial buildings, crews with 4-10 men ensure effective practices and help complete your project on time.
If you hire a builder that subcontracts their crew, beware of issues like job jumping or material delivery delays. This may cause problems with scheduling.
Construction companies who invest in their field employees do so because direct accountability is the best way to guarantee quality performance.
FBi's implementation of the QLYFT building system is the next big step in improving post frame construction and empowering customers to build with confidence.
The QLYFT building system is an unprecedented way of erecting post frame structures. It was created to improve field employee safety while taking building quality to new heights. Usually, the entire process of raising the structure takes no more than 15 minutes.


Are You Ready to Design Your Post Frame Building?
Now, it's our turn to ask the questions. Do the benefits of a post frame building make you want to get started now?
We recommend designing your own building with our online 3D design tool. Save, print, or email your plan to family and friends.
Do you need design inspiration? We strongly urge you to look through our pole barn gallery and website resources. This online collection is FREE to use. No strings attached.
If you see a building design that catches your eye, but you'd like to make a few adjustments, please let us know. We're a custom post frame builder. No cookie-cutter floor plans here. Our pole barns are built around your needs.
Are you ready for a quote? Submit your design to us, and a member of our sales team will give you a call to begin the estimating process.
---
Do you have more questions about pole barn costs that are not covered in this article? If you need help designing and planning, please contact FBi Buildings at 800.552.2981 or click here to email us. If you're ready to get a price, click here to request a quote, and a member of our Customer Engagement Team will help you determine the next steps of your project.