Posts | Post Frame Homes | Residential Buildings
Building a Post Frame Home: 3 Surprises You Should Know
Subscribe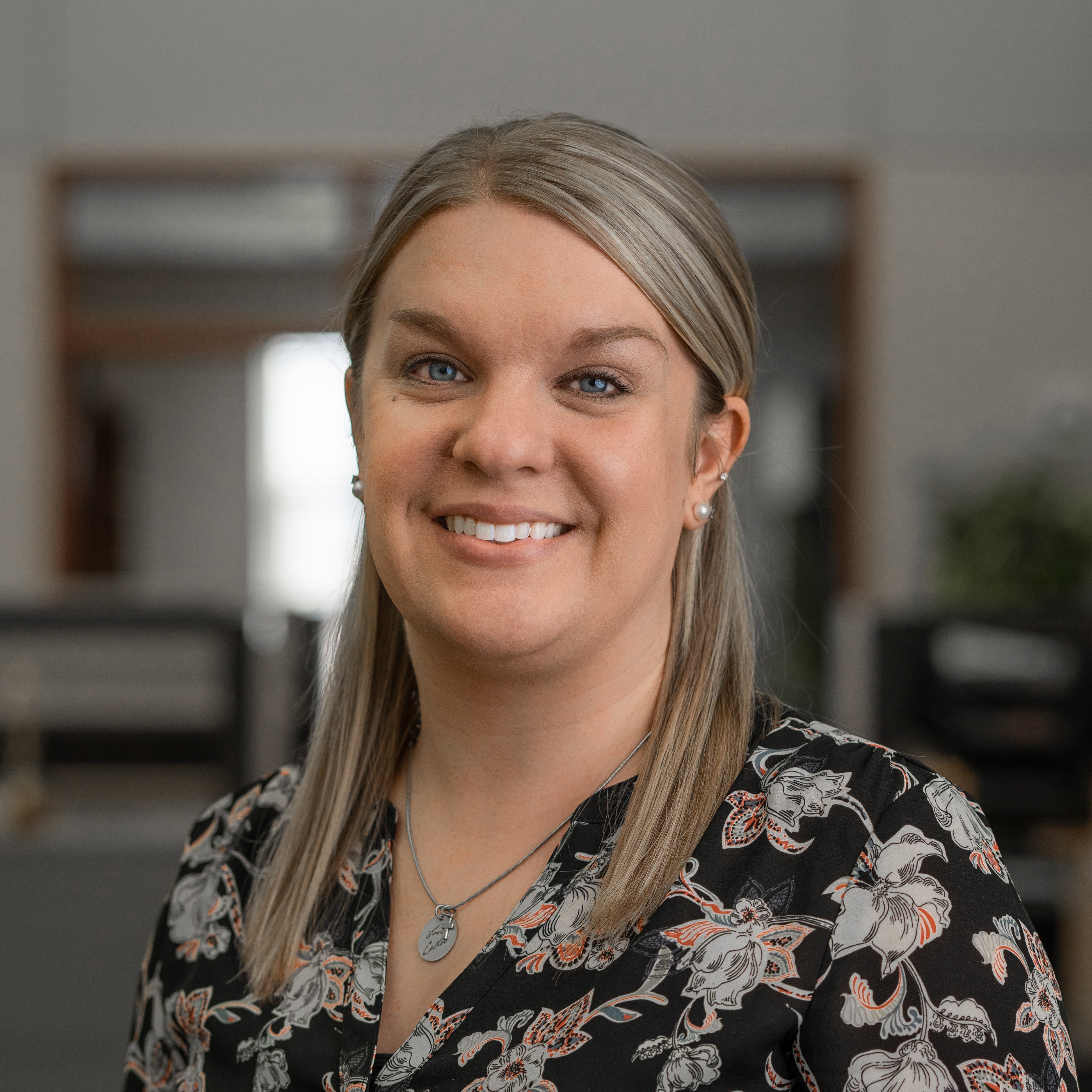 Angie graduated from Indiana State University with a Bachelor of Science in Interior Design. Prior to joining the FBi team, Angie was a kitchen and bath sales consultant in Lafayette, IN. In 2012, she started with FBi as the Inside Sales/Marketing Assistant. Today she holds the role of Sr. Marketing and Inside Sales Manager. Angie grew up in a farming community and has always enjoyed helping her family on the farm. A past 10-year 4-H Member, her passion for livestock pursued her to take a career in the agriculture field. She and her husband live in Northwest Indiana with their two daughters. In her free time, she enjoys outdoor leisure activities and spending time with friends and family.
Recently, you and your significant other have discussed building a new home. You both agreed that your current space just isn't cutting it anymore. You're running out of space...and patience.
You've been dreaming of the perfect home for years now. You already have an ideal location in mind. Most importantly, you and your significant other agreed that this home will have everything you need and more. No cutting corners this time!
Designing your own home is an exciting but stressful process. There are so many options!
One-story-or two?
Open or closed floor plan?
Metal roofing or shingles?
A two-car garage or three?
A fully-finished basement or partial?
Whew! It's enough to make your head spin. Not to mention, you and your partner have to agree on the design choices.
Naturally, humans gravitate towards search engines and social media platforms for advice or ideas. As you scroll through Facebook, a shared post catches your attention — a post frame home.
It's the perfect combination of living and storage space. There's no need to build a house and pole barn when you can have both under one roof. Sounds great, right?
Before you dive deep into the building process, you need to know the ins and outs of post frame construction.
Why? Because it takes a special person to get the biggest bang for their buck. Ultimately, we want you to get your dream home without breaking the bank...even if it means losing your business to a stick building.
In this article, we discuss the three surprises you should know before building a post frame home. After all, no one likes surprises when it comes to large purchases.
Is Post Frame Construction Right for Residential Buildings?
First, post frame construction is an engineered wood-frame building system. Also known as pole barns, they're more quickly erected than any other type of building.
Post frame structures feature laminated columns or perma-columns instead of wood studs, steel framing, or concrete masonry. This interlocking frame system can handle greater loads than stick-built (or stud-wall) construction. As a result, fewer structural materials are needed, which saves time, labor, and extra material costs.
Because the columns are spaced farther apart than studs (8 feet), post frame buildings have a larger wall cavity. This provides ample room for insulation; thus, lowering heating and cooling costs.
Not to mention, exterior façade may be installed on post frame structures. In other words, your building can be designed to meet the highest standards of quality and aesthetics. You can choose from the following exterior options:
Brick
Steel
Stucco
Versetta stone
And various siding products (e.g., aluminum, cedar, and vinyl)
Overall, pole barn construction is a cost-effective and energy-efficient choice for low-rise applications. Popular project profiles include agricultural, commercial, residential, and equine.
3 Surprises You Should Know Before Building a Post Frame Home
Now that you have a better understanding of post frame construction, we can move onto our three "surprise derailers." These three surprises can cause major scheduling issues or completely change a person's mind about the viability of their project.
1) Cash Is Not King
We live in a world where cash is king. However, cash loses some of its cache in the post frame industry. Why? It all comes down to the resale value.
You already have the land set aside. You've been consciously saving your money — no financial pains on your end.
But, what will happen when you decide to sell your post frame home? Sure, it could be years from now.
You have to move for your job.
You want to be closer to your family.
You need a change of scenery.
Whatever the reason, you should consider how prospective buyers are going to purchase your property. They may need financing. Unfortunately, some banks are making this step increasingly difficult.
Why? Because not all institutions are experts at appraising post frame structures. This downfall could slow down or scuttle the sale. Although you weren't worried about financing, you may be a victim of it later.
If you need financing, be prepared to discuss the following information with your lender: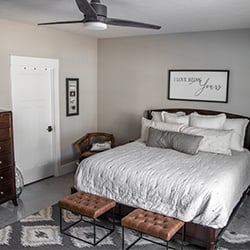 The final construction cost
The longevity of the pole barn
Price comparison between a stick-built home
Depending on the lender, you may have to answer the following questions:
What is the planned roof pitch?
What type of roofing and siding are you going to use?
How many doors and windows are you going to install?
How will the interior be finished?
How much square footage is the living quarters?
It may sound overwhelming but have no fear. Your professional builder will be able to provide you with a
list of lenders.
2) Extra Work is Involved
Pinterest is great for giving us home decor ideas...and false expectations. Let's be real, who doesn't have a Pinterest board dedicated to their future home? We're guilty as charged. The challenge is getting it to look like the original.
It's important to note that most post frame builders specialize in the building shell only. That's just a fraction of your overall project. Other design aspects can be handled by a general contractor (GC).
However, some customers prefer to handle this process on their own. Those with the background and knowledge find this to be an enjoyable and rewarding opportunity. Meanwhile, those without the experience are surprised by how time-consuming it is to manage a building project.
For instance, you'll have to coordinate and pay for the following jobs:
Site preparation and excavation
Run pipes and wires (plumbing and electric)
Install a driveway, culvert, and septic tank
You may pursue competitive bids from different vendors. That's a lot of people, prices, and work to keep under control.
Maybe you've decided that DIY isn't the best option for you. Your children (or grandchildren) keep you busy with school and extracurricular activities. Work demands your undivided attention.
General contracting your own post frame structure is a major commitment. It requires expertise, resources, and time.
Plus, there's always the assumption of risk. For many people, it's worth it. Do you agree?
If not, we recommend asking your professional builder for a list of reliable general contractors in the area. Trust us, you don't want your post frame home to become the next #PinterestFail.
3) A Yes or No Answer Can Save You Time and Money
So, you've put in the hours of thoroughly researching a post frame home. You've decided that you're up for the challenge. You're finally making progress on that checklist (a huge sigh of relief for task-oriented minds like ourselves).
Then out of nowhere, a hidden surprise tries to derail your well-thought-out plan. Discovering this unforeseen circumstance earlier would've saved you so much time and energy.
What could go wrong? Here's a list of worst-case scenario examples you may run into:
Your preferred bank won't finance your construction project
Your professional builder doesn't offer turn-key construction
Your county doesn't issue permits for residential homes with certain setbacks
Whatever the issue, it's important to connect with the important parties before moving forward in the building process. A simple yay or nay can save you time and money.
Once you have answers to your financing, permitting, and constructibility questions, you can start working on the following steps: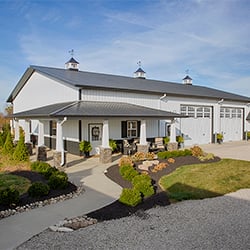 Preliminary building design
Estimate the total project cost
Initial staking of the building site
Obtain necessary permits
Sign contract agreement
Complete staking of the building site
Site preparation and excavation
Install utilities (pipes or wires)
Erection of building shell
Clean up the site and surrounding areas
Add finishing touches (driveway, sidewalks, and landscaping)
Purchase insurance
Perform routine building maintenance
This checklist is a general overview of the building process from start to finish. Please note that the total time invested depends on the project scope, weather, builder's schedule, etc.
Is a Post Frame Home Right for You?
There you have it...our three surprises that could influence your decision to build a post frame home. Our goal as one of the top pole barn builders in the Midwest is to make sure that you're aware of potential road bumps. You deserve to live in your dream home, whether it's post frame or stick-built.
Are you interested in seeing plans? Download our FREE Rural Plan Book. This guide features 16 detailed plans including a variety of storage, utility, and hobby buildings designed for the way you live (or want to live).
If you see a floor plan that catches your eye, but would like to make a few minor tweaks, just let us know. All of our post frame structures are customizable.
Also, you can design your own building with our new and improved online 3D design tool. Save, print, or email your final plan to family and friends.
Are you ready for a quote? Submit your design to us, and a member of our sales team will give you a call to begin the estimating process.
---
Do you have more questions about post frame homes that are not covered in this article? If you need help designing and planning, please contact FBi Buildings at 800.552.2981 or click here to email us. If you are ready to get a price, click here to request a quote and a member of our customer engagement team will help you determine the next steps of your project.