Posts | Structural Integrity | Repairs & Renovations
7 Most Common Pole Barn Repairs

Subscribe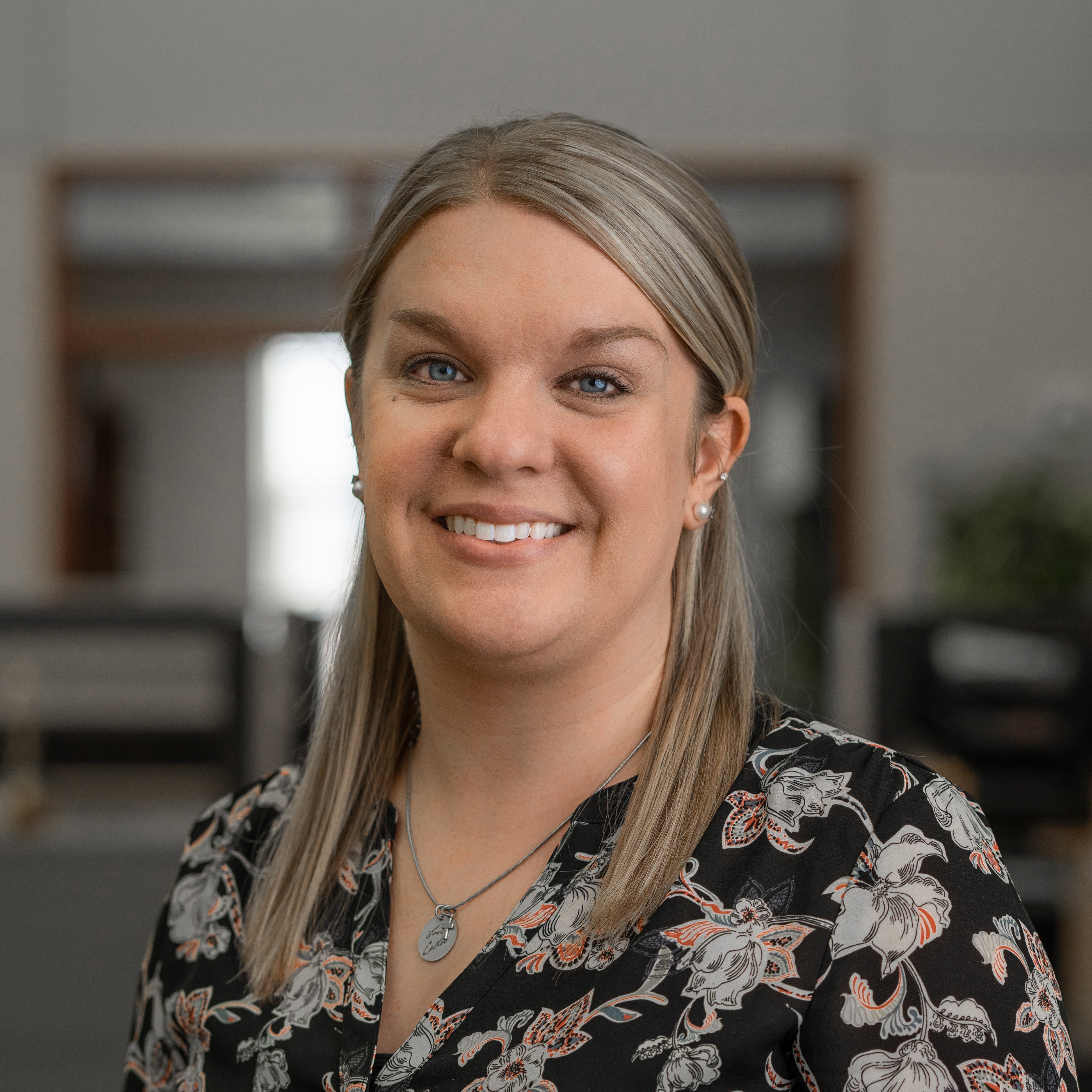 Angie graduated from Indiana State University with a Bachelor of Science in Interior Design. Prior to joining the FBi team, Angie was a kitchen and bath sales consultant in Lafayette, IN. In 2012, she started with FBi as the Inside Sales/Marketing Assistant. Today she holds the role of Sr. Marketing and Inside Sales Manager. Angie grew up in a farming community and has always enjoyed helping her family on the farm. A past 10-year 4-H Member, her passion for livestock pursued her to take a career in the agriculture field. She and her husband live in Northwest Indiana with their two daughters. In her free time, she enjoys outdoor leisure activities and spending time with friends and family.
It's not uncommon for damaging wind gusts to bully their way through the Midwest. If we didn't have at least a dozen wind storms throughout the year, we wouldn't know how to act. Yes, it really is that common around these parts.
As a professional Northwest Indiana pole barn builder, we understand the odds are somewhat against us, especially in the spring and summer months. Honestly, the pole barn construction business would be much easier for us if Mother Nature wasn't so unpredictable.
One day the meteorologist is calling for 50mph wind gusts while the next day is sunny and 75. The day after that? Well, it wouldn't be spring without rain showers. April showers bring May flowers, and May flowers bring pole barn repairs.
We would much rather have the flowers.
Imagine this: it's been a long day of work, and now it's time to park your equipment into your cold storage building. Per your usual routine, you check the weather before bed and notice a growing storm cell that will more than likely hit while you're asleep. The storm does not concern you since everything in your pole barn is locked up, so you eventually drift off to a peaceful sleep. Before long, you awake to a storm that is sounding much worse than you had anticipated. But, since there is nothing you can do until morning, you lay in bed praying the damage isn't as bad as it sounds.

When morning arrives, you head outside to assess the damage. Your heart drops when you notice your post frame structure did endure some damage. Panic sinks in about the thought of getting your pole barn repaired since this is the last thing you wanted to worry about today.
If this scenario were to happen, would you know what steps to take in having your pole barn repaired? Are you familiar with local post frame repair companies who you could contact for help? If you're unsure, don't worry - we've got you covered. We're here to tell you everything you need to know and answer any questions you may have. After all, you can't go through the repairing or renovating process alone.
What are the Most Common Pole Barn Repairs?
Repairs are inevitable on any building. Buildings are out in the elements, enduring all sorts of stresses Mother Nature throws their way. Stresses, such as these below, that will eventually lead to needed repairs:
Storm Damage
Fire Damage
Rotted Column Repair
Sliding Door Adjustments
Leaking Roof
Building Renovations
Accidental Mishaps
When disaster strikes, we want to ensure you're aware of who to contact. Unfortunately, not just anyone works on pole barn repairs, so you have to be extremely careful in selecting a building repair specialist.
If you're experiencing any of the following problems, then it might be a good idea to give us a call. The best part is that you don't even have to wait until the next morning to call us; we're available 24/7.


7 Most Common Pole Barn Repairs
1. Storm Damage
Storm damage, such as hail and wind damage, can impact your roof, sliding doors, garage doors, and siding. Hail can cause severe denting in the roof or siding and can also cause broken windows. It can even affect the structure itself, such as a tree falling on your pole barn.
It's a good idea to get storm damage repaired as soon as possible so that the structural integrity of your pole barn is not jeopardized. The longer you wait, the more further damage can occur.
2. Fire Damage
Fires are, unfortunately, one of those disasters we just can't control. As much as you might think to yourself, "this will never happen to me," would you know what to do if it actually were to happen?
You'll call your insurance agent right away, and you're not wrong, but chances are they will tell you to give your builder a call first to get an estimate on the damage. No matter if it's fire, wind, or hail damage, save yourself the trouble and give us a call first. Our service team can provide you with a professional quote that you can give to your insurance agent to get the process going as quickly as possible. The less delays in getting your pole barn repaired, the better.
3. Rotted Column Repair
Rot is a fungus that flourishes with moisture, oxygen, and darkness. Most of the microbial action takes place within 6" of the surface, and when it does, it can damage your building's structural integrity - and your savings.
A brief history of our battle against wood rot:
Back in the 1970s, wood columns were soaked in a chemical called Creosote. This chemical made the wood impervious to rot, but also dangerous to the environment and water table. The industry then transitioned to 6"x6" columns of treated wood, but it didn't soak through the entire column, creating rot issues.
We don't mess around when it comes to structural integrity. If you're experiencing these issues or want to get ahead of the game before this happens, give us a call or fill out a repair assessment.

4. Sliding Door Adjustments
If you're thinking, "my sliding door is broken, and I'm not sure how to fix it," we are here to help. Instead of searching relentlessly on the Internet or watching YouTube tutorials for a solution, we have these five easy steps you can follow to fix your sliding door all on your own.
If you don't have the time to fix the door on your own (we get it...we're all busy), our crews can get the job done for you.
5. Leaking Roof
As much as we don't like to admit it, leaking roofs do happen. Your steel roof may be leaking around the skylights, or maybe it's an older post frame building that has seen harsh weather year after year and just can't endure any further wear and tear.
If you notice that your roof is leaking, be proactive, and let us know.
Be prepared and send pictures in with your request. Not sure if your building would be covered under warranty? Check out our pole barn warranty blog to learn more.
6. Building Renovation
It's not uncommon to have an older FBi building (or even just an older post frame building) that has dated metal on the sides and roof. Trust me, our pole barn color selections have gotten better since 1958.
If you find yourself in this situation and are looking for ways to resolve the problem, consider a building reskin and renovation. Maybe you just need to change out the sliding doors to overhead doors. Regardless of your situation, we have the experts to get the job done.

7. Accidental Mishaps
No matter how careful we try to be, sometimes accidents happen whether we want them to or not. Have you ever backed into your post frame building? Or you weren't paying attention and ran through an overhead door? Or maybe, you were just mowing, and a rock shot through one of your windows, resulting in shattered glass everywhere.
Accidents are what they are...unintended mishaps. Thankfully, our dedicated repair and renovation crews know how to fix these accidents to get your pole barn looking like new again.
Do You Need Pole Barn Repairs?
Sure, any damage to your building can be upsetting. You put your heart, soul, and many hours into your building design even before the post frame construction started. You then spent thousands of dollars to bring your dream to reality, only to have high wind speeds tear off parts of your roof. Or worse - high wind speeds uprooted a tree that fell into the side of your pole barn.
It hurts, but don't dwell on the negative. Instead, focus on following these helpful tips in hiring the right builder to restore your building to its original condition. We're here to tell you everything you know to get your pole barn repaired. Just don't forget to always build with confidence.
---
Have more questions about pole barn repairs not covered in this article? Please contact FBi Buildings at
1.800.552.2981
or
click here to email us
.
If you're ready to get a price,
click here to request a quote
and a member of our sales team will call you.