Building Tips | Cost | Energy Efficiency
How Much Does an Insulated Pole Barn Cost?

Subscribe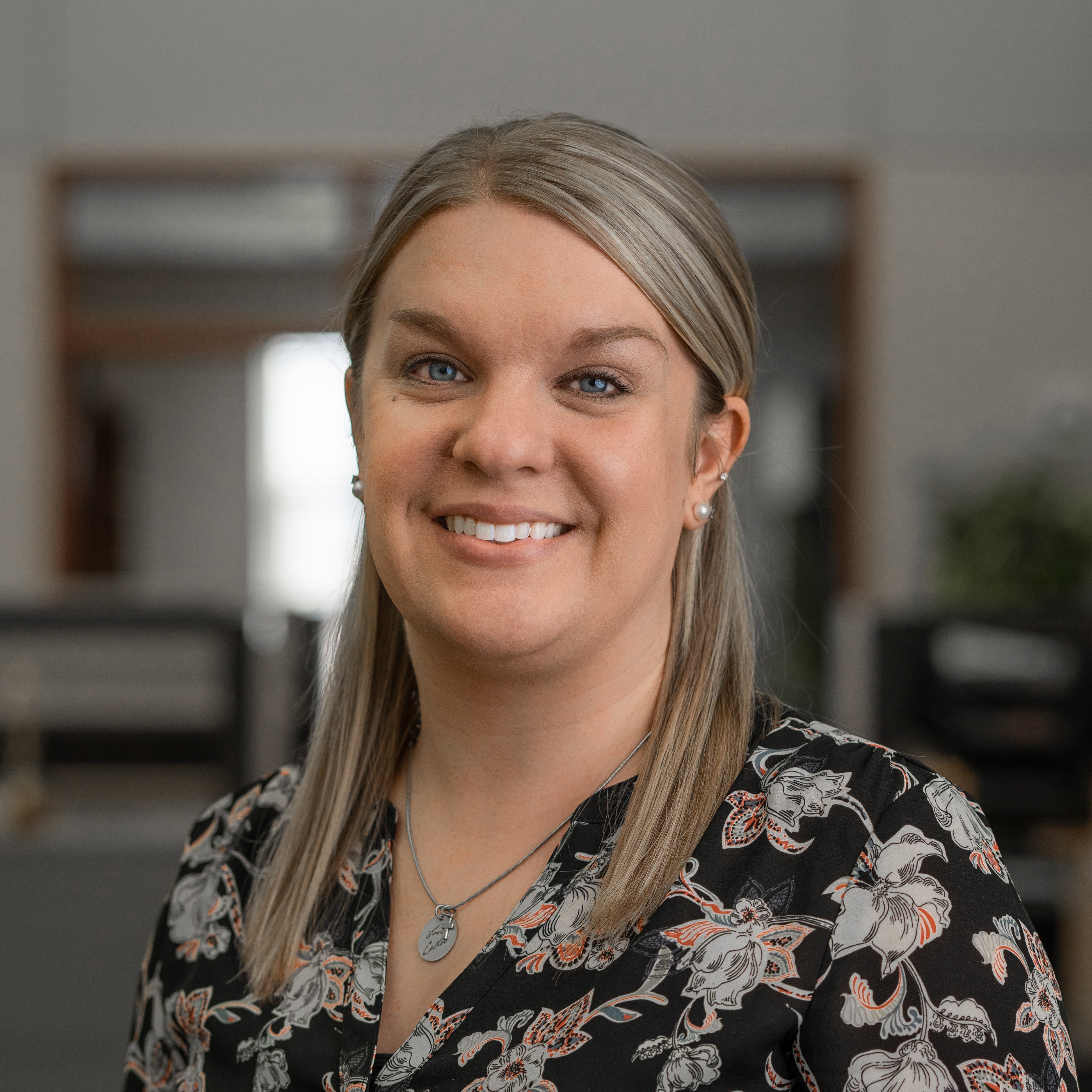 Angie graduated from Indiana State University with a Bachelor of Science in Interior Design. Prior to joining the FBi team, Angie was a kitchen and bath sales consultant in Lafayette, IN. In 2012, she started with FBi as the Inside Sales/Marketing Assistant. Today she holds the role of Sr. Marketing and Inside Sales Manager. Angie grew up in a farming community and has always enjoyed helping her family on the farm. A past 10-year 4-H Member, her passion for livestock pursued her to take a career in the agriculture field. She and her husband live in Northwest Indiana with their two daughters. In her free time, she enjoys outdoor leisure activities and spending time with friends and family.
As Midwesterners, we know firsthand that Mother Nature can be unpredictable. We should be used to it by now because we never know what type of winter she'll bless us with until it's here.
I'm sure that you know people who dread the long winter months. Some of your friends and family might even find peace when it snows.Whatever your preference, we're bound to agree on one thing. We don't enjoy paying the increased energy rates when the cold weather strikes.
I'm sure you take precautions to make sure your home is adequately insulated, but what about your farm shop, hobby barn, or man cave? If you spend a decent amount of your time in your pole building, it only makes sense that you properly insulate it.
Your final pole building price will depend on the overall size and features you select. That's why it's our job to educate you as best as we can before you make a final decision.
In this article, we will discuss how much a pole barn costs and different pricing for pole barn insulation.
Let's begin, shall we?
6 Key Factors That Determine Pole Barn Cost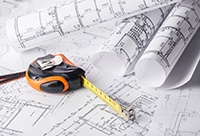 As you know by now, determining the cost of a pole barn isn't black and white. There are a lot of variables that go into the final price of your post frame building. However, that doesn't mean we can't give you a general idea to help you start.
A standard pole building shell can cost anywhere from $15 to $45 per square foot as a recap. Now, you're probably asking yourself, "Why is there a big difference in price per square foot?"
The following factors will determine if your pole barn is leaning towards the low/high side of the cost spectrum:


1) Total Square Feet
How big is your post frame building going to be? It's not uncommon for the price to fluctuate depending on the overall building size. For example, a building between 1,200-2,500 square feet will have a higher cost per square foot than a building between 4,000-8,000 square feet.


2) Building Features
When you're shopping for a new vehicle, do you notice the cost increase between an LT model versus Premier? It's a similar concept when designing your pole barn. Certain building features, such as windows, walk-in doors, cupolas, overhangs, mansards, steel liners, etc., will increase your building's overall cost.
If you're looking to stay under budget, you might need to decrease some of the added building features.


3) Building Layout and Design
What is your final floor plan going to be? How detailed is the interior (or exterior) of your pole barn going to be? For example, are you going to build a basic "box" building, or will your horse barn have lean-tos on each end that you'll utilize as stalls?
Are you looking to add a wrap-around porch to the entrance of your building, or maybe you're interested in a building that's 100' wide? Depending on how detailed you get, that will play a role in your post frame building's overall cost.


4) Building Schedule (When Are You Looking to Build?)
When you rush to get your project done, you're also rushing your post frame builder to get everything put in place to meet your deadline. Jobs that are rushed will usually acquire additional charges for materials, shipment, delivery, etc., resulting in a higher cost.
When building a pole barn, we recommend checking on permitting and getting your site prepped first.
5) Building Site (Site Preparation)
Site prep is the work done on your land before construction. Are you aware of the setback and easement requirements that your permit has in place?
This process allows you to identity site complications upfront and address them before construction begins.


6) Commodities Market (The Price of Wood and Steel)
Remember, it's not uncommon for the cost of materials to fluctuate year after year. If you've received a quote from us in the past, you might have noticed the clause that the quote was valid until a specific date. We put that clause on our building quotes because the price of materials is always changing.
Now that you have a general idea of how much a pole barn costs, it's time to cover the cost of pole barn insulation. Let's get started.
4 Types of Pole Barn Insulation and Their Costs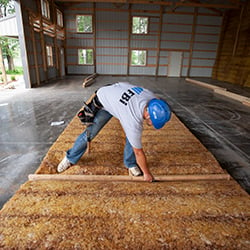 One misconception about post frame buildings is that they tend to be cold. Yes, that would be true if they're not properly insulated, but post frame buildings have exceptional insulation capabilities.
The posts used in construction are typically spaced about 8' apart (sometimes this can be more). With over 8' of uninterrupted space, this allows for continuous blankets of insulation, which means less thermal leakage.
Whether your goal is to save money or positively impact the environment, having an energy-efficient pole barn is a smart move.
1) Perimeter Slab Insulation
If you walk outside to your garage, chances are it has a concrete slab floor sitting on top of the ground. The ground has its own R-value. If you insulate the perimeter, you can protect that rating and prevent heat from escaping around the building.
Typically, a solid two-inch piece of rigid board insulation is installed vertically alongside the columns or horizontally under the floor.
*Installed price ranges for rigid board insulation run from $2.10 to $3.30 per square foot of wall.
2) Wall Insulation
The exterior walls of your pole barn act as a barrier from the harsh winter weather. Without wall insulation, conduction will occur regardless of the heating-cooling system you've employed. That's a waste of your hard-earned money!
There are five types of wall insulation used in post frame buildings:
i) Fiberglass Batts
First, fiberglass batts are the most common wall insulation. It's well-known for its relatively low cost and ease of installation.
Long spans of fiberglass insulation can be placed in-between posts, resulting in fewer breaks (air leaks) between the batts.
If you choose fiberglass batts, you'll want to look into purchasing a vapor barrier. It's an impermeable material placed in-between the interior wall and insulation.
Vapor barriers minimize condensation caused by moisture buildup within the envelope. This layer prevents insulation from getting wet, which lessens its performance and contributes to its deterioration.
*Installed price ranges from $0.95 to $1.30 per square foot of wall.


ii) Vinyl Back
Vinyl back is a fiberglass batt with a white coating on the backside. Usually, it's fitted in-between framing, but that can cause issues with sagging. Vinyl back is thinner insulation than fiberglass batts, making it a lower R-value.
Not to mention, it can be a challenge to situate properly. The R-value varies by thickness.
*Installed price ranges from $1.90 to $4.00 per square foot of wall.


iii) Sprayed Polyurethane Foam (SPF)
In recent years, sprayed polyurethane foam (SPF) has become a popular but more expensive alternative to fiberglass batts. SPF fills and seals all exposed areas and cracks within the structure, giving you greater protection from air drafts and moisture.
Due to the chemicals and equipment involved, a professional spray-foam contractor should be hired for the job.
However, if your wall needs to be replaced, this material can be challenging to remove due to its glue-like characteristics. That's why we recommend having building wrap (e.g., Tyvek®) installed on your steel before adding spray foam.
Additionally, some spray foam products haven't been tested for steel use. In fact, cellulose insulation can cause steel corrosion due to its ingredients (e.g., fire retardant chemicals).
Consequently, some metal suppliers won't provide warranty coverage if SPF is used. Don't forget to check with your pole barn builder before making a final decision.
*Installed price ranges from $3.50 to $5.50 per square foot of wall.
iv) Rigid Board Insulation
Placed directly underneath the exterior steel siding, these rigid insulation panels provide a very high R-value with continuous coverage. As a result, there is less air infiltration.
Most importantly, not all rigid board products are created equal. Please make sure it's approved for use in exposed applications.
*Installed price ranges from $2.10 to $3.30 per square foot of wall.
v) Building Wrap
Technically, building wrap isn't a type of insulation. Instead, it's an optional convection barrier that's positioned underneath your structure's steel siding.
Building wrap is additional moisture and air infiltration blockade. It works together with your pole barn insulation for a comfortable interior.
Before purchasing, you should research building codes, steel strength, and insulation options. These considerations will help determine if building wrap is a wise investment for you.
*Installed price ranges from $0.25 to $0.35 per square foot of wall.

3) Attic Insulation
This requires a steel or drywall ceiling to be installed first. Once finished, the most common attic insulation options are fiberglass batts and blown insulation.
When blown insulation is installed correctly, the loose-fill provides an airtight finish between the ceiling joists and the trusses' bottom chords.
A contractor with specialized equipment applies blown insulation. It's easy to insert (no cutting or fitting), can adapt to any R-value, and conform to odd-shaped spaces.
*Installed price ranges from $0.95 to $1.25 per square foot of ceiling.
4) Roof Insulation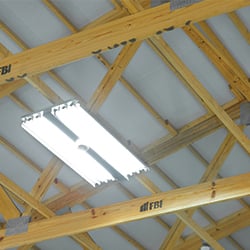 Lastly, an insulated roof is an inexpensive substitute for interior liner packages with attic insulation. Typically, it's placed under the roof sheathing, exposing truss members.
This type of insulating material works well with radiant heat as opposed to the forced air. With the latter, much of your heat rises into the truss space.
As mentioned above, rigid board insulation is a typical roof application. It prevents the need for other finishing touches (e.g., drywall). The foil layer will reflect radiation, which will keep the building cooler in the summer. It has a white surface, which brightens the interior and lowers lighting resources.
Also, a radiant barrier (the combination of batts and spray foam insulation) reduces energy by absorbing and slowing heat transfer. Then, it plugs any air leaks (convection).
Radiant barriers can be placed anywhere in your post frame building. But, it works better in attics or under roofs of air-conditioned structures. Please keep in mind that a radiant barrier only functions when at least one side is facing an air space.
Are You Ready To Get an Insulated Pole Barn Price?


Ultimately, how you choose to insulate your pole barn is up to you. As one of the top post frame builders in the Midwest, our goal is to recommend heating and cooling solutions that'll help you get the most out of your space.
Don't let the price intimidate you. Remember, you only need to insulate parts of the structure that are climate-controlled.
Well-insulated spaces will lower heat conduction, maximize comfort, and minimize fuel bills.
If you're interested in purchasing an interior liner package or further exploring insulation options for your next post frame project, please give us a call at (800) 552-2981.
Source(s):
Insulation Price Guide
---
Do you have more questions about pole barn costs that are not covered in this article? If you need help designing and planning, please contact FBi Buildings at 800.552.2981 or click here to email us.