Posts | Building Tips | Commercial Buildings
4 Steps to Help You Expand Your Commercial Business

Subscribe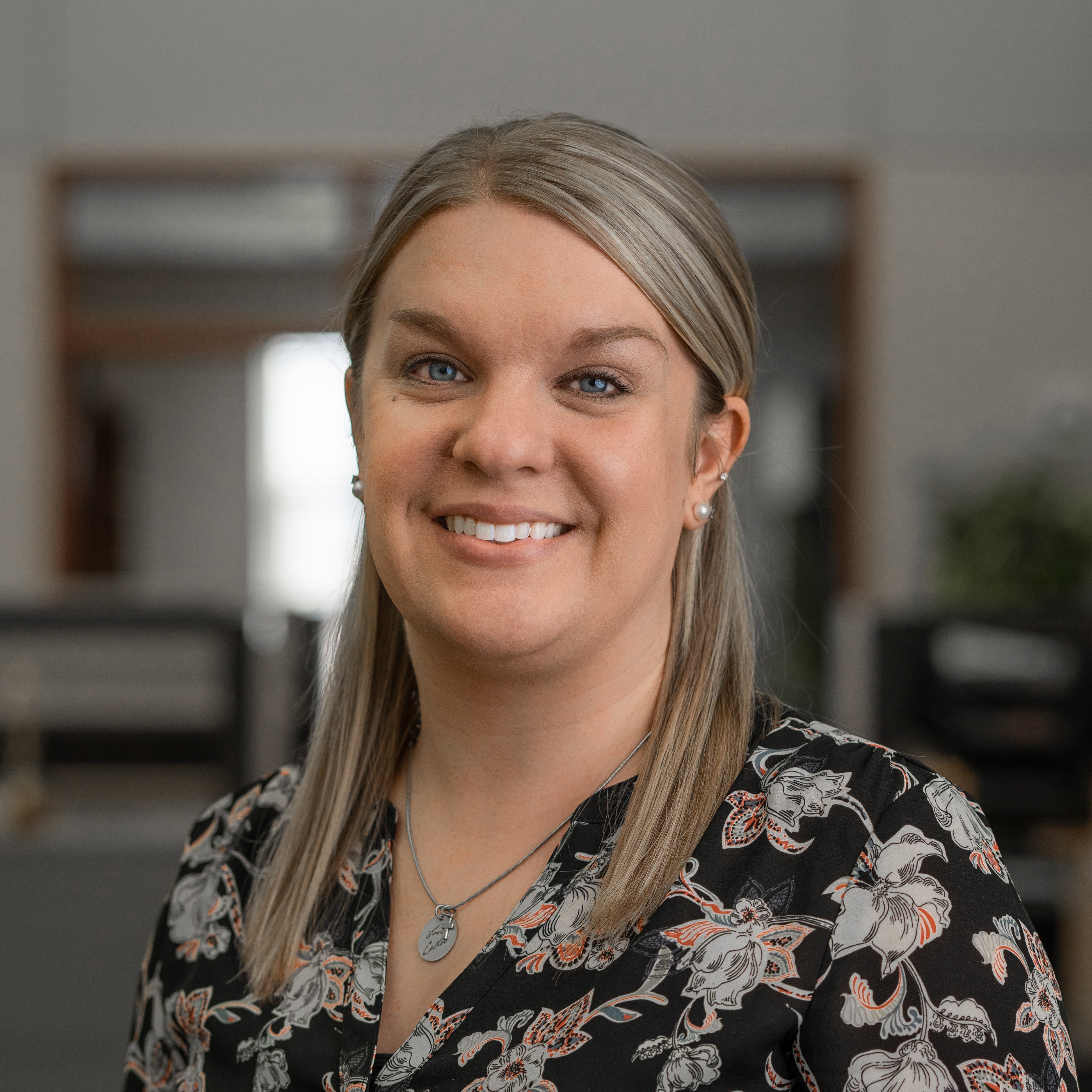 Angie graduated from Indiana State University with a Bachelor of Science in Interior Design. Prior to joining the FBi team, Angie was a kitchen and bath sales consultant in Lafayette, IN. In 2012, she started with FBi as the Inside Sales/Marketing Assistant. Today she holds the role of Sr. Marketing and Inside Sales Manager. Angie grew up in a farming community and has always enjoyed helping her family on the farm. A past 10-year 4-H Member, her passion for livestock pursued her to take a career in the agriculture field. She and her husband live in Northwest Indiana with their two daughters. In her free time, she enjoys outdoor leisure activities and spending time with friends and family.
Are you ready to expand your business and move into a new commercial building?
If so, have you developed a clear vision for your construction project?
Creating a solid strategy is the foundation for a successful post frame building. It'll require some critical thinking from the involved parties.
Before you invest money, spend time making decisions that'll contribute to the big picture. As tempting as it sounds, shortcuts will only lead to headaches and regrets. Trust us; you don't want to walk through your completed facility and realize that it doesn't meet your needs.
In this article, we discuss the 4 essential steps to developing a clear vision for your next commercial post frame building.
4 Steps to Help You Develop a Clear Vision for Your Commercial Building Project
1) Create a Rough Concept
You may already have some initial ideas for your post frame project. It's best to jot them down on a piece of paper, sticky note, or napkin. This outline provides a solid starting point for flushing out your thoughts.
Sure, you can always rely on your memory. But, remember the genius idea you came up with while showering? Poof! It slipped your mind as quickly as it entered.
In a fast-paced world, we recommend sparing an extra minute to record the thoughts that run through your head. It may sound tedious, but you'll remember those ideas and put them into action. If not, you'll be racking your brain for that fleeting notion.
Overall, a few handwritten notes will lead to more inscriptions, and ultimately, a thorough plan.
2) Ask Yourself Questions and Answer Them (Honestly)
Now comes the creative, or "right brain," part of the planning process. Dare to dream a little and ask yourself the following deep-thought-and-discovery questions:
A) Start by considering what you want to build and why.
Is the building for your professional use? Or, do you intend to lease or rent it to another party? This answer will determine the target market
– the group of people you're trying to service through this venture.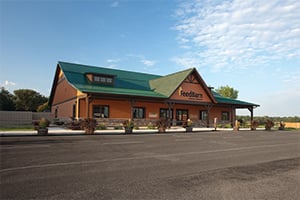 B) Aesthetics are very important.
Which features will you incorporate into your building design? No two businesses are alike, and their buildings are no exception.

Pole barn construction offers flexible floor plans that'll set your business apart from the rest. Your post frame building should make a strong statement. So, what do you want it to say?
If your business values economy and no-nonsense, then a simple appearance will work best. For example, you can select one or two color combinations with a walk-in door and windows. No frills, but polished.
On the other hand, you may want to project class, attract higher-end customers, or establish a "corporate image" for your business. A stylish façade can be achieved by adding interesting roof pitches, porches, mansards, and wainscoting.
Also, you can welcome customers into your space with attractive exterior finishes, such as:

Brick
Steel
Stone
Stucco
Vinyl
Wood
Not to mention, landscaping (or lack thereof) will dramatically affect the aesthetics of your commercial business.
In the end, you worked hard for your post frame building, so let it return the favor by drawing customers.
C) The primary real-estate manifesto is "location, location, location."
Where will you break ground and build a new structure?
The type of commercial business will determine an ideal location. For instance, retail stores require high-visibility, high-traffic areas. Whereas, manufacturing warehouses can be built off the beaten path.
Don't forget to check out the surrounding neighborhood before construction. You'll need to decide how close (or far) your business should be from others.
D) Of course, the function should be a primary concern.
As you brainstorm a floor plan, you must consider the demands of a typical work week. For instance:
How will people, equipment, and goods move through the facility?
Are there any special accommodations needed for people with disabilities?
How will seasonal weather conditions affect the workflow?
Thinking through these questions will give you a rough building size and layout. Don't forget to account for mundane spaces (e.g., hallways, restrooms, and storage areas).
E) A look at the future can be beneficial.
Unless you're a fortune teller with a crystal ball, predicting the future can be difficult. Regardless, it doesn't hurt to plan for the following scenarios.
When do you want the post frame project completed? 3 to 6 months? A year or longer? The construction timeline may impact your line of business. Therefore, staying on schedule and under budget is necessary.
Do you foresee any future additions or connections? Picture this...business is booming (which is a good thing), but you're running out of room. There's no need to panic. Often, adding square footage to your existing structure proves to be a practical choice.
How long do you plan on occupying the building? If you plan to sell the structure, you'll need to approach a realtor for an appraisal.
Answering these questions will help estimate your return on investment (ROI).
Plus, the more specific you are with the building details, the more your post frame builder (including its team of designers and engineers) will be able to help you. As a result, you'll be happier with the final product.
3) Utilize Resources for Design Inspiration
Next, we recommend taking full advantage of the design resources made available to you.
Sift through free literature provided by construction companies. It should detail their steel materials and building components (e.g., trusses, laminated columns, and fastening system).
Note: If your pole barn builder doesn't offer brochures, then that should tell you something about their quality of work.
Keep the creative juices flowing by scrolling through online galleries or social media. Pinterest is an excellent tool for discovering (or pinning) your commercial building likes and dislikes.
Visualize your building with a design online tool. Experiment with color schemes and features. Save, print, or email your final plan to family and friends.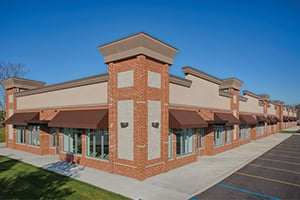 You can go old school and collect magazine clippings or photos to share with your design team.
Get behind the wheel and study existing structures to determine their pluses and minuses. Ask other business owners about their experience with building and owning a commercial facility. Surely, they'll have some stories from which you can glean useful nuggets of information.
Altogether, these resources will help you create a list of "must-haves" or "nice-to-haves" to help prioritize building features. Obviously, this list will undergo revisions as you explore the possibilities of post frame construction and re-examine your preferences.
However, you shouldn't overlook your most valuable asset: your professional builder. Don't hesitate to ask questions! They should be able to articulate answers and refine your vision.
4) Perform a S.W.O.T. Analysis
Lastly, the analytical, or "left brain," part of the planning process is testing your strategy.
A S.W.O.T. analysis is a general technique used to help a person or organization identify strengths, weaknesses, opportunities, and threats related to their building project.
It's best conducted by groups of people with different perspectives and stakes within your company. Management, employees, and customers will provide compelling insights.
Using four squares, your team will brainstorm factors that'll influence your vision. Please account for your resources and capabilities (strengths/weaknesses) and external components – both favorable and unfavorable (opportunities/threats).
Again, you can jot them down on a piece of paper, sticky note, or napkin. It doesn't have to be a fancy presentation. The goal is to look at your vision from a more objective view and adjust accordingly (if needed).
For your convenience, we provided an example of a S.W.O.T. analysis for a hypothetical situation:
A rental building in a new industrial park located in a growing suburban area.
The owner has a thriving retail business and wants to diversify into commercial real estate.
The owner has no prior experience with construction.
Strengths

Desirable location

Close to a major thoroughfare
Access to city water and sewer
Already has a road installed

Knows subcontractors in the area
Can pay cash for land
Already has pole barn financing lined up

Weaknesses

No construction experience (scheduling subcontractors may be problematic)
Potential for costly delays
Inexperience could lead to poor interior layout decision that limits tenants
Existing retail business could suffer from lack of attention while managing new construction
Needs assistance with legal issues regarding leasing to renters

Opportunities

Rental income
Future resale at a profit
Growth (can build a new structure once the existing unit is cash flowing)
Increase net worth
Building a future retirement income

Threats

The economy could go into recession leading to high vacancies
Not a liquid asset (takes time to generate revenue)
The location could become less desirable over time
Zoning may limit structure size, building use, tenants, and outside storage
Competition from new construction and existing vacant buildings that may lower their lease rates
The facility must be maintained (wear and tear from renters)
Are You Ready to Expand Your Commercial Business?
As you embark on your post frame project, often refer to the clear vision you've worked so hard to develop. It should serve as the benchmark that guides your building process from start to finish.
For more information, you can download our FREE Business Facilities Guidebook. This brochure details 7 ways you can add value to your commercial building. It's based on a compilation of tips that we've learned from listening to business owners like you.
We hope you have a pleasant construction experience and a facility that serves your business well – now and into the future.
---
Have more questions about commercial buildings not covered in this article? Please contact FBi Buildings at 1.800.552.2981 or click here to email us. If you're ready to get a price, click here to request a quote and a member of our sales team will call you.