7 Common Questions About FBi Pole Barns

Subscribe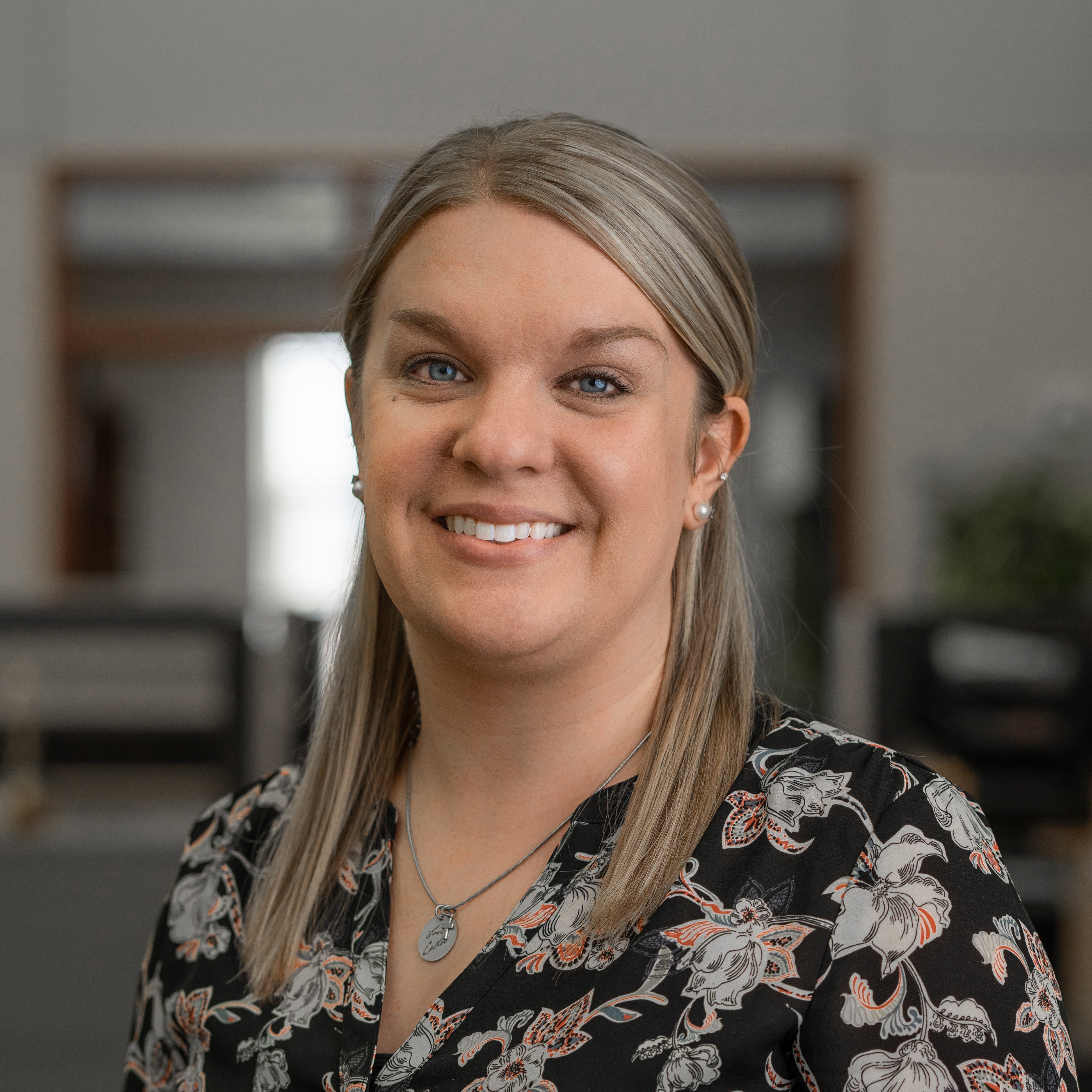 Angie graduated from Indiana State University with a Bachelor of Science in Interior Design. Prior to joining the FBi team, Angie was a kitchen and bath sales consultant in Lafayette, IN. In 2012, she started with FBi as the Inside Sales/Marketing Assistant. Today she holds the role of Sr. Marketing and Inside Sales Manager. Angie grew up in a farming community and has always enjoyed helping her family on the farm. A past 10-year 4-H Member, her passion for livestock pursued her to take a career in the agriculture field. She and her husband live in Northwest Indiana with their two daughters. In her free time, she enjoys outdoor leisure activities and spending time with friends and family.
Often, we have customers who call our office with the same pole barn questions. Frequent inquiries include:
Or, "I don't live in your primary service area, but can you still build my structure?"
The list goes on and on. We applaud our customers for asking these questions. In fact, we want them to ask us questions.
Why? Because we pride ourselves on conducting open and honest conversations with all callers, whether they're serious about building with us or not.
If we decline your business for geographical reasons, we will recommend a quality pole barn builder who can do it for you. Typically, our suggestions are members of the National Frame Builders Association (NFBA).
You get the picture...part of being a reputable construction company is being transparent with all of our customers, even the ones we can't serve.
To make your job easier, we've compiled a list of the most common questions about our pole barns.
7 Common Questions About FBi Pole Barns
Sit back, relax, and enjoy the reading. If you still have any lingering questions or concerns, please don't hesitate to let us know. We'll be more than happy to provide additional answers and/or clarifications.
1. How far will you travel?
This is a great question! One of the first questions our Customer Engagement Team will ask you is, "Where will your post frame project be located?" It may seem a tad invasive, but rest assured, it's for a good reason.
As a reminder, FBi Buildings' is headquartered in Remington, Indiana. Unlike other post frame builders, this is our one and only location.
Since 1958, our office has been situated in the middle of a cornfield off I-65. The only change? We've added onto Edwin Bahler's house. Yes, the same one where it all began.
Although we are located in Northwest Indiana, we serve the surrounding areas. Our core territory covers parts of Illinois, Indiana, Iowa, and Michigan. However, exceptions can be made (e.g., square footage). Each building project is unique.
If you'd like to discuss a specific pole barn and its location, please give us a call. We'd be more than happy to walk through our building process with you.
2. What is the maximum size pole barn you can build?
For whatever reason, there's a misconception that pole barns can't exceed 80' wide. The beauty of post frame construction is its design flexibility and customization.
Over the years, the span size of trusses has evolved. In the 1980s, pole barn builders used 60' (single ply) trusses. Typically, larger trusses (72' and 80') were two-plies. The more ply (or layered material), the stronger the truss.
At the time, construction companies were unable to hang or lift the trusses without any bending/bowing. The higher up in the air, the more stress placed on the lumber. Therefore, it was easier to produce and swing one-ply (60') trusses.
Naturally, engineers and salespeople began to push the limits. Why not incorporate larger truss spans? Eventually, this idea led to the application of 100' trusses.
Nowadays, 100' trusses are one-ply and made out of high-grade lumber. A higher grade means that the truss can carry more stress.
At FBi Buildings, we're able to incorporate 100' trusses into our building designs. Since 2008, we've built 35 pole barns with clear-span trusses.
If you need space, your Project Sales Consultant and our in-house engineers will discuss those design options with you.
3. What is the minimum size pole barn you can build?
Oppositely, our smaller post frame buildings are unique too. We've built small storage sheds and hobby shops for our customers' backyards.
If we're being honest, our custom pole barns are going to cost more than the standard building kit at the nearest home improvement store (e.g., Menards). There are numerous variables that go into pole barn quotes. More on this subject in just a moment...
Please feel free to call us so we can discuss your post frame project in further detail.
4. What is the average cost per square foot for a pole barn?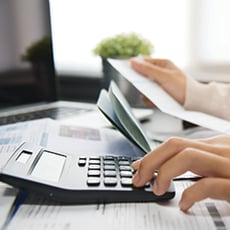 Disclaimer: the answers to cost-related questions vary. Why? Because there are multiple factors to consider when determining the cost of your pole barn. There is no black and white square footage number that works for everyone.
As a result, we'll ask you a series of questions regarding:
Now, do you believe us when we say it's hard to give rough costs per square foot? Trust us, we'd love to rattle off a number so you can go about your day. But, it just isn't that easy.
Our goal is to build a pole barn that meets your present and future needs. There isn't a "one-size fits all" building; therefore, we don't have a "one size fits all" cost per square foot.
Have you read our Ultimate Guide to Pole Barn Costs? If not, we highly recommend that you check out this valuable resource. It will thoroughly explain the forgotten factors that influence the value of your post frame building.
5. Do you directly employ and manage your construction crews?
Yes, our construction crews are employed by FBi Buildings.
We have 20 crews with each one having 4 to 6 workers depending on the type of pole barn, specifications, and scheduling logistics. This hiring decision separates us from the competition.
We invest in our own field employees for the following reasons:
Direct accountability is the best way to ensure quality performance
It's easier to mobilize additional workers, tools, and equipment if/when needed
Not to mention, subcontracted employees are sometimes left to figure out the missing details on their own.
A cohesive team, from designers and engineers to project managers and carpenters, minimizes miscommunication and delays.
6. On average, how many years of experience do your crewmen have?
It's no surprise that the construction industry is well-known for its high turnover rate, especially among the lower job levels. However, the experience is still crucial.
Our crew foremen average 8+ years; crews 4+ years. A high average is a good indicator that the company values good people and makes it worth their while to stay.
Also, our carpenters' experience is specific to post frame construction, not general construction. Building pole barns, hanging large trusses, and setting columns are much different than conventional stud wall.
7. What can I do to prepare for my future building project?
There's so much research that goes into purchasing a post frame building. The more time you take to learn about pole barn construction, the better off you'll be.
In your free time, here's a checklist of topics you can explore:
Marking property lines and building setbacks
Contacting your local Planning & Development Office
Requesting zoning information
Obtaining the necessary permits
Scoping the amount of site preparation needed
Reading our plan books for design ideas and tips (e.g., agricultural, commercial, residential, and equine)
Understanding these forgotten factors will help you make a well-informed buying decision, boost confidence, and gain greater peace of mind.
Are You Ready to Get Started?
We hope you found these frequently asked questions and answers to be useful. It's never too early to reach out, discover our building features, and get a sense of how we conduct business.
Pole barns are our specialty. We love talking about post frame construction and empowering consumers. At the end of the day, we want to turn your dreams into a reality.
Are you ready to move forward with your building project? You can submit your building design to us, and a member of our sales team will give you a call to begin the estimating process.
We also recommend you check out The Ultimate Guide to Building a Pole Barn. This guide will help you navigate the steps that you need to take to insure your project gets done on time and under budget.
---
Have more questions about pole barns not covered in this article? Please contact FBi Buildings at 1.800.552.2981 or click here to email us. If you are ready to get a price, click here to request a quote and a member of our sales team will call you.