Posts | Building Features | Structural Integrity | Energy Efficiency | Building Design
Why Should I Install Solar Panels on My Pole Barn?

Subscribe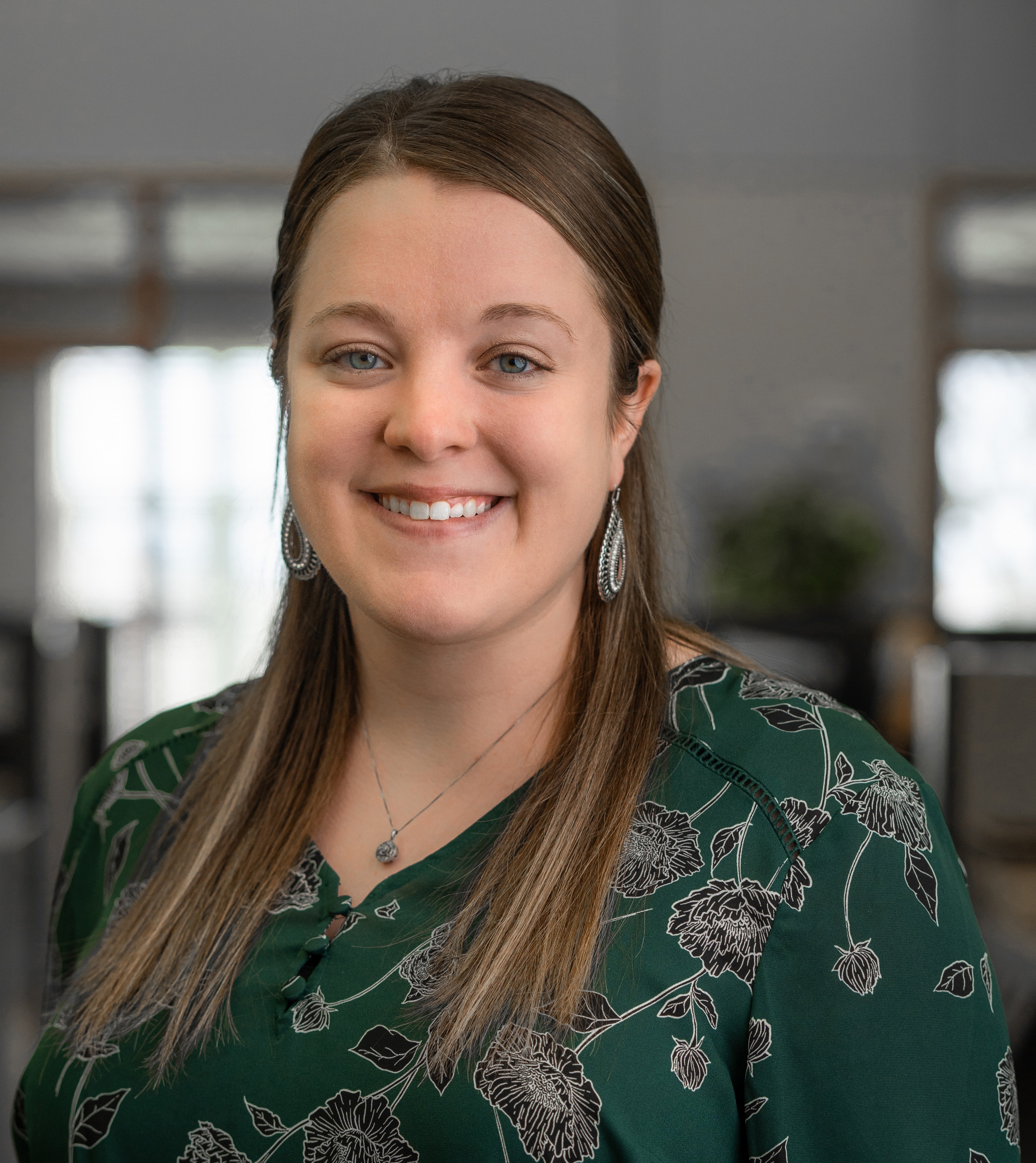 Cori grew up on her family's small grain and livestock operation in Northwest Indiana. In 2018, she graduated Summa Cum Laude with a Bachelor's degree in Business Administration/Marketing from Marian University Indianapolis. Having shown beef cattle for 12 years at the county, state, and national level, Cori chose to pursue a career in the agriculture field. Today, she serves as the Marketing Content Creator on the FBi team. In her free time, Cori enjoys spending time with family and friends, watching sports, listening to music, and traveling.
Whether your goal is to save money or make a positive impact on the environment, building an energy-efficient pole barn can be a smart investment.
Previously, we've discussed incorporating energy efficiency into your building design by using:
We've even helped our readers select energy-efficient plans for their pole barn landscaping! All that's left to consider is adding renewable energy sources to your post-frame building, such as solar panel technology.
The final blog of our "Energy Efficiency in Post-Frame Construction" series lists four factors to consider before installing solar panels on your pole barn.
Why Should I Install Solar Panels on My Pole Barn?
1) Maximize Energy Efficiency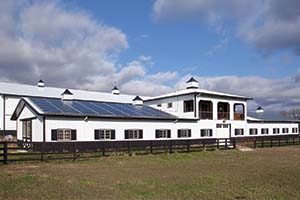 The most obvious reason for installing solar panels on your post-frame building is maximizing energy efficiency and lowering utility costs.
When the sun shines onto a solar panel, energy from the sunlight is absorbed by photovoltaic (PV) cells. This energy creates electrical charges within the cell, generating electricity to power your pole barn, house, or grid.
Your utility bill will decrease based on the performance of your solar panel system. The more energy it produces, the more money you will save every month. Plus, your carbon footprint will be 20x less than that of coal-powered electricity.
So, solar panels are good for the environment and your budget? It sounds like a win-win situation to us.
2) Take Advantage of Tax Incentives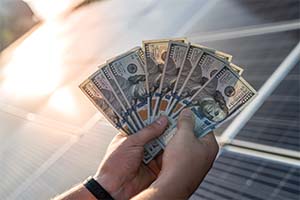 Federal and state governments, as well as local power companies, offer tax incentives to pole barn owners for installing solar panels.
"The federal residential solar energy credit is a tax credit that you can claim on federal income taxes for a percentage of the cost of a solar PV system." The solar panels must be installed within the tax year and generate electricity for a home (or pole barn) within the United States.
For more information, we recommend reading the "Homeowner's Guide to the Federal Tax Credit for Solar Photovoltaics."
Editor's Note: Tax incentives for solar panel technology change all the time. A solar contractor will perform an ROI based on your building layout. It may not make sense for you to use solar panels right now, but they made provide an ROI down the road as new tax incentives are made available.
3) Get the Most Out of Your Metal Roof
Most pole barns are topped with metal roofing panels. This building material is extremely durable and can last 30 to 50 years with a warranty.
Meanwhile, a solar panel warranty covers performance (25 years) and equipment (10 to 12 years). Therefore, you want to install your solar panels on a roofing material that has longevity on its side.
Otherwise, you have to remove the solar panels to replace the asphalt shingles. For example, one metal roof can outlast at least three shingle roofs.
4 Factors to Consider Before Installing Solar Panels on Your Pole Barn
1) Determine Pole Barn Location
Utilizing solar panel technology suggests your post-frame building be south-facing. This advice is based on the fact that a south-facing structure receives the most sun. Positioning your solar panels in this direction allows them to capture the maximum amount of sunlight.
Furthermore, we recommend building your pole barn away from shaded areas. Not only will trees block solar radiation, but fallen leaves or stray branches may cause significant damage.
2) Follow Building Codes & Obtain Permits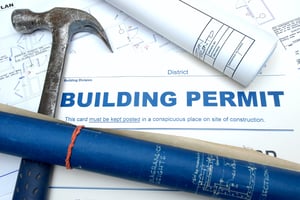 All post-frame builders follow the International Energy Conservation Code (ECC). Many state and municipal governments have adopted this code in the United States for establishing minimum design and construction requirements for energy efficiency.
Solar panels are considered "dead weight," and the roofing system must be designed to carry this extra load. Otherwise, the entire pole barn structural integrity may be compromised. They may also impose loads caused by earthquakes, high winds, and snow accumulation.
Your post-frame builder will calculate the design loads and construct your post-frame building (shell only) to code.
Aside from construction permits, you should contact your local building official or authority having jurisdiction (AHJ) to apply for electrical permits.
After obtaining the necessary documents, a qualified contractor will install the solar panel system. Then, an inspector will make sure your solar panels meet local electrical codes before hooking up.
3) Design Your Pole Barn for Extra Structural Loads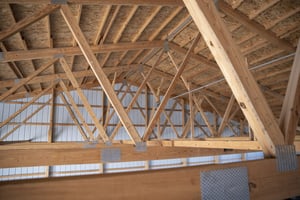 As mentioned above, your post-frame building and its components must be able to withstand anticipated design loads. Attaching solar panels to your pole barn roof will significantly affect the following parts: purlins and trusses.
First, roof purlins are horizontal members that span between the trusses to provide framing for metal attachment. They laterally brace rafters or trusses and resist uplifting wind loads.
What should you look for when shopping pole barn purlins? We recommend selecting an appropriate lumber grade. We've all heard the phrase, "bigger isn't better." A smaller purlin made of high-grade lumber may carry more structural loads than a larger purlin made of low-grade lumber.
Moreover, proper purlin spacing plays a critical role in carrying structural loads. Typically, purlins are spaced no more than 24'' on center. If your post-frame builder screws down their purlins or provides a fully-engineered building design, then the purlin spacing may be increased. Overlapping them creates a stronger connection.
Editor's Note: Truss spacing affects purlin spacing and orientation.
Second, a truss is a rigid framework of wooden members designed to support the pole barn roof. You're probably familiar with its triangular shape. Trusses handle all stresses received from the roof (via purlins and steel) and transfer those loads to the columns.
Having well-designed trusses is crucial because if one fails, the others may follow pursuit. This domino effect can result in building collapse.
To avoid truss failure, we recommend taking the following steps:
Selecting a post-frame builder with a third-party certified truss plant
Confirming that your trusses are specially engineered and ordered for

your

pole barn
Choosing high-grade or

Machine-Stress Rated (MSR) lumber

(if applicable)
Using heavy-duty steel plates to conjoin the lumber at critical points
Again, purlins and trusses transfer the solar panel weight (albeit not much) to the headers, columns, and foundation. The entire building system must be properly designed to avoid structural failure. For more information, you can download our FREE "Structural Integrity in Post-Frame Construction" e-book.
4) Understand How Solar Panels Work
To reiterate, your pole barn builder is responsible for the building shell only. You're responsible for finding a solar panel contractor.
Before committing to this renewable energy source, we recommend finding a partner that's familiar with tax incentives and the best brands or models. They handle all of the background tasks needed to make your energy-efficient investment worthwhile.
Will You Install Solar Panels on Your Pole Barn?
As the top post-frame builder in the Midwest, we hope you better understand solar panel technology and how it affects your pole barn. But, ultimately, you have to decide if the upfront investment is worth the long-term efficiency.
For more helpful tips, you can download our FREE "Energy Efficiency in Post-Frame Construction" guide. With our expertise, you'll discover how to reduce utility costs further and enjoy the money-saving benefits.
---
Do you have more questions that aren't covered in this article? If you need help designing and planning, please contact FBi Buildings at 800.552.2981 or click here to email us. If you're ready for a price, click here to request a quote, and a member of our Customer Engagement team will help you determine the next steps.