Posts | Building Tips | Building Features | Building Design
5 Pole Barn Design Regrets to Avoid

Subscribe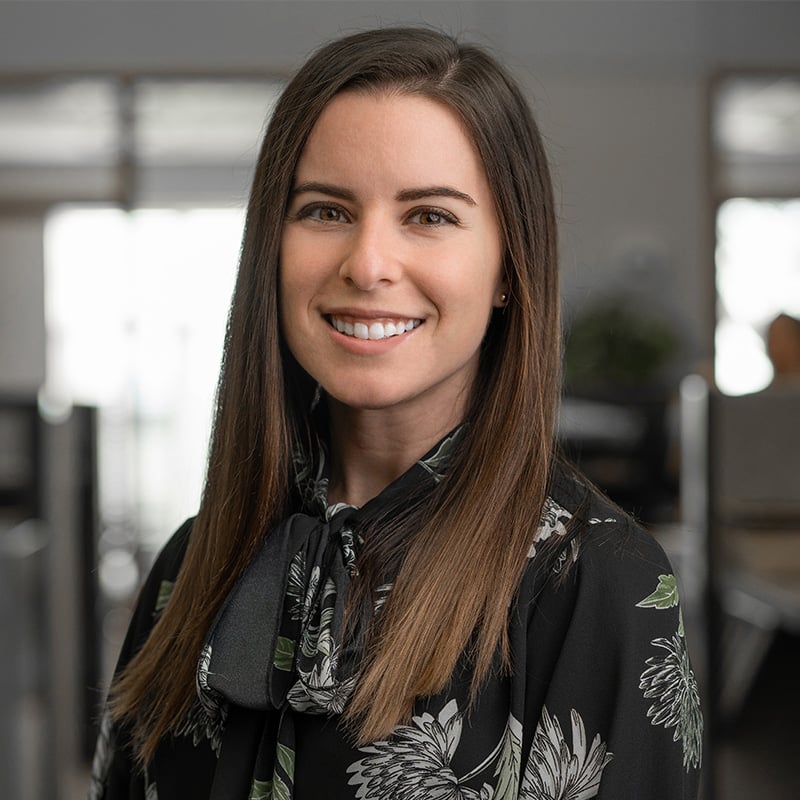 After working in the banking industry for 5 years after college, Courtney realized she needed a change and decided to pursue a new career path. Growing up she has always been creative and enjoyed writing, taking pictures, or painting. Now as the Marketing Content Creator for FBi Buildings, she gets to utilize her creative abilities in her everyday work. In her free time, you can find Courtney at home reading a book, partaking in any and all outdoor activities, or traveling and photographing her adventures. Courtney resides in Northwest Indiana with Lacey, her red tick coonhound.
Buyer's remorse – we've all been there. We bought something we didn't need (e.g., a motorcycle that collects dust in the garage). And, we didn't buy something we should've (e.g., a house with plenty of storage room).
In the moment of our buying or non-buying decision-making process, it's hard to predict how our choices will impact our future. We don't want to purchase something that won't serve its purpose, but we don't want to miss out on something useful.
Luckily, there are ways to avoid that regretful feeling down the road. Having resources available is helpful when making a significant investment, like a pole barn.
In this article, we breakdown the five common regrets past customers have when designing their post frame building.
By learning what other owners would do differently, designing your pole barn won't be as stressful or time-consuming.
Can I Change My Pole Barn Design Later On?
Before we dive deep into the regrets, it's important to note that you can change your building design if you aren't ready for certain features. For example, you may want to install concrete flooring and interior finishes at a later date.
We recommend jotting down your pole barn ideas on a piece of paper, sticky note, or napkin. Then, it would be best if you gave it to your post frame builder and their design/engineering team so they can prep your building accordingly.
Top 5 Pole Barn Design Regrets to Avoid – Our Customers' Feedback
Before you finalize your floor plan, let's look at some of the design regrets past customers have made. Are you unknowingly making the same mistake(s)? Let's find out and make those changes (if needed).
1) "I should've built a bigger pole barn."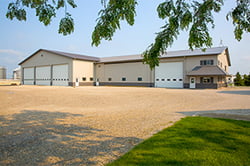 It's a tale as old as time. Unfortunately, some customers don't consider future use when considering building size.
Instead, they focus on the exact square footage needed at present; no more, no less. Eventually, they run out of space and have to add-on to their existing pole barn.
We always recommend adding extra square footage. Why? Because no one has ever said, "My post frame building is too big!"
Taking the time to contemplate future purchases (big or small) will help you save money in the long run.
I already ran out of storage space. Can I expand my existing pole barn?
The answer is absolutely! Customers extend their existing post frame building for numerous reasons.
They need additional storage for their big toys. They want to expand their commercial business. Or, they want to include living quarters.
Please keep in mind that pole barn additions can be costly, especially if not communicated with your post frame building in the design phase.
Otherwise, the structural integrity of your pole barn will need to be re-evaluated. New square footage can overload the current building components. In some cases, certain types of building additions or connections may not be possible.
2) "I should've installed a deck system."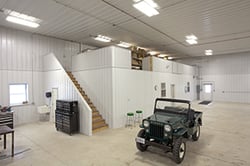 A deck system, or loft, is a great way to get more storage out of your post frame building. You can store the following items that take up space:
Bicycles
Canoes and kayaks
Home decor
Patio furniture
Other miscellaneous items that you don't want to give up because you never know when you may need it
Can a deck system be installed in the future?
Like pole barn additions, a deck system can be installed later if the building design allows for it.
First, you need to consider the use of the loft. Are you going to store small boxes that don't require much headroom? Do you want to be able to walk on top without bumping your head? Pole barn height will determine what type of deck system can be installed.
Your foundation will also need to be adequately sized to support the intended structure and its design load. Your pole barn interior will need to be prepped with deck joists and framing members.
3) "I should've finished my pole barn interior."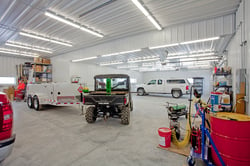 Sometimes, customers wished they would've added finishing touches to their post frame building. For instance:
Ceiling
OSB
Plywood
Steel liner
Commercial businesses and residential pole barns are great examples of interiors that may need drywall. Farm shops and tool sheds look polished with a steel liner and bright fluorescent lights. Some machine storage buildings feature OSB for a complete look instead of exposed sidewall girts and metal panels.
If you plan on spending a lot of time in your building year-round, then insulation will help keep it at a comfortable climate. For more information, you can download our FREE "Ultimate Guide to Pole Barn Insulation."
Can I finish my pole barn interior at a later date?
Again, you can add interior finishes to your pole barn if it's prepared accordingly. You'll need to install interior framing. Steel liners can be placed 24'' on center with other materials being spaced 12'' – 16'' on center. Insulation will need to be installed beforehand.
4) "I should've included additional features."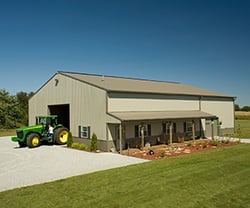 When you first design your pole barn, some features might seem unnecessary. They're just additional costs that you don't want to take onto the bottom line right now.
However, you may find that the following features are beneficial in their unique ways:
Can I add certain features to my pole barn?
Although costly, some features can be added on at a later date. Porches, windows, and walk-in doors only require framing and metal cutting.
Whereas, overhead doors need to factor in design loads (e.g., shear and wind) and header types. We recommend having a Repair & Renovation Specialist take a look at the proposed door opening before moving forward with the installation.
Unless you want to re-skin your pole barn completely, we do not recommend adding wainscoting in the future. If you think you may want this feature, it's best to incorporate it into the building design from the beginning.
5) "I should've poured concrete flooring."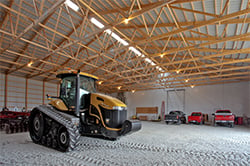 Despite its cost, concrete is one of the most popular floor selections in post frame construction. It reduces the following annoyances associated with dirt, gravel, and stone floors:
Dust build-up
Excess moisture
Inability to maintain a clean workspace
As a result, a concrete surface is often poured in farm shops, commercial businesses, and residential buildings.
Depending on the contractor, it's available in various colors, finishes, and stamps.
Can I pour a concrete floor in my older pole barn?
Yes, it's possible to pour concrete later on, should you choose to do so.
Proper site preparation is necessary (regardless of the floor type). The original dirt, gravel, or stone flooring will need to be raked until level.
Another critical aspect of concrete flooring is establishing finish floor elevation (FF). This benchmark determines the location of your grade board and concrete depth.
Moreover, the concrete depth (4'' or 8'') will dictate how high or low your grade board will sit. Miscommunication on this step can result in floor height and drainage issues.
Concrete may be expensive compared to other pole barn floors, but it's worth the investment.
How Will You Design Your Post Frame Building?
Designing a pole barn can be challenging. We recommend putting some serious thought into your post frame building until finalizing any plans.
As a post frame builder with 60+ years experience, we've heard our customers' regrets over and over, and we want to help you avoid making the same mistakes.
Our Project Sales Consultants (PSCs) can walk you through the design process and help you take a look at the bigger picture. Be prepared and design your own building with our online 3D design tool.
Are you ready for a quote? Submit your building design, and a member of our sales team will give you a call to begin the estimating process.
---
Do you have more questions that are not covered in this article? If you need help designing and planning, please contact FBi Buildings at 800.552.2981 or click here to email us. If you are ready to get a price, click here to request a quote, and a member of our customer engagement team will help you determine the next steps of your project.